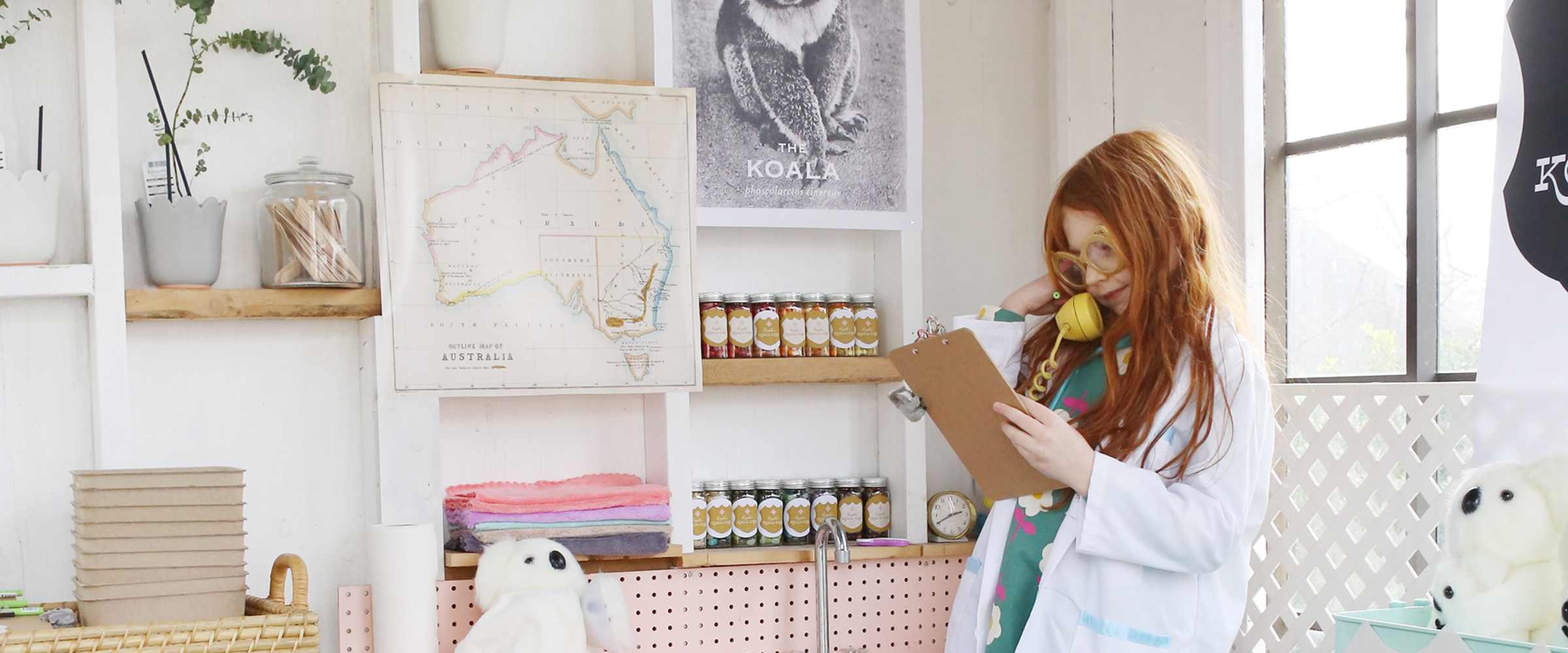 Drive By Koala Adoption Birthday Party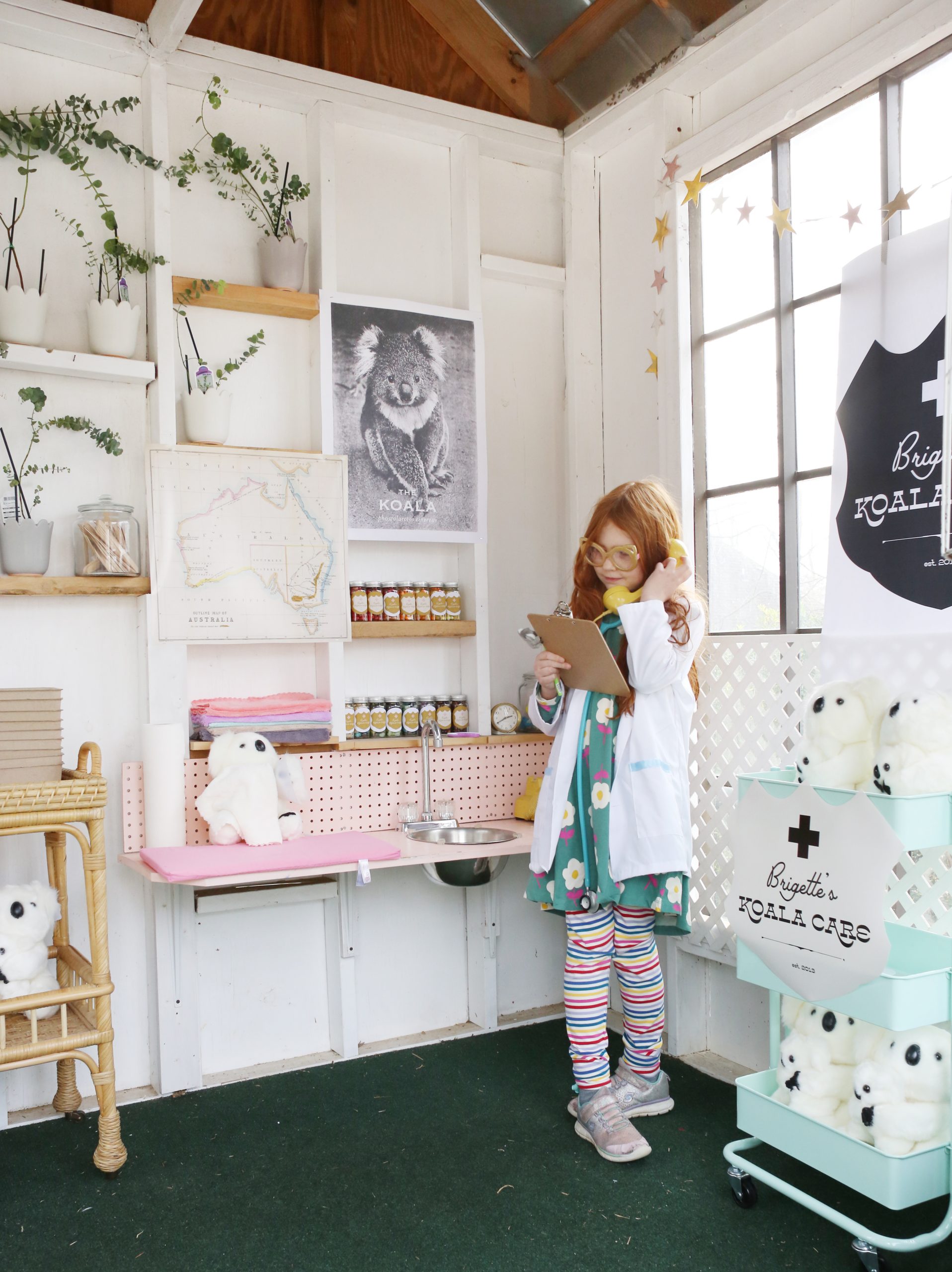 Brigette turned 8 last week, and she really wanted a koala party. To celebrate, we made a little koala clinic in the playhouse, and we made adoption appointments for her friends. This party idea is great whether you are in a season where a traditional party can be had, or if you want to schedule appointments with friends to have a one on one adoption. The great part is that masks can be part of the pretend - we have to keep those little koalas safe!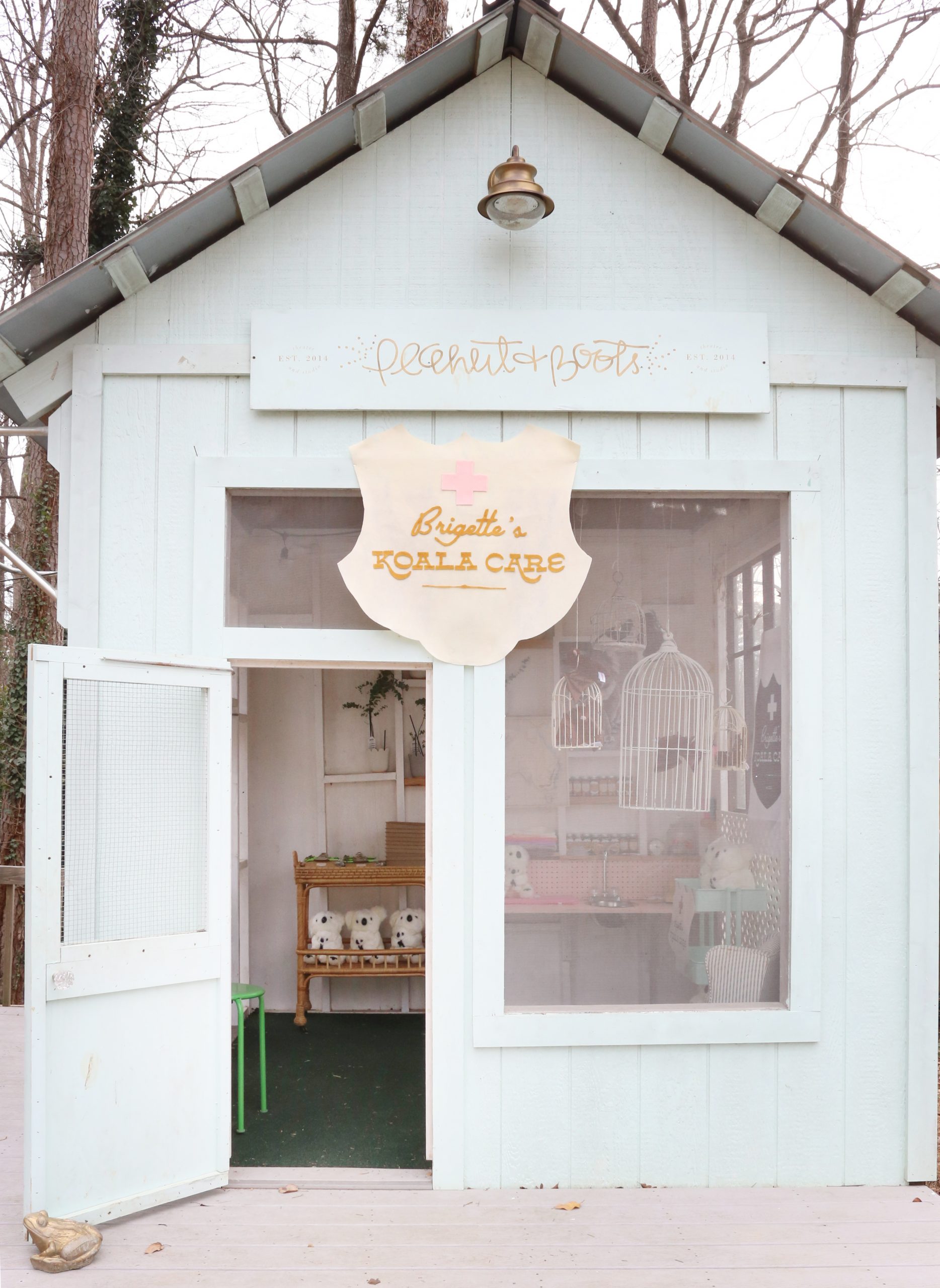 We converted the girls' playhouse into a koala care clinic. I made a little sign out of felt (you can see in my koala party story highlight on IG how I did this!). I have also created a dropbox folder where you can download a similar sign; it just says "Koala Care Clinic" so it is more generic. You can print it in color at walgreens, or print it as an engineering print for about $2 (I did this at FedEx office, but it can be done other places, as well!). If you want to personalize it yourself, the capital font is called "Lone Pine" and the script font is called "Palm Canyon Drive".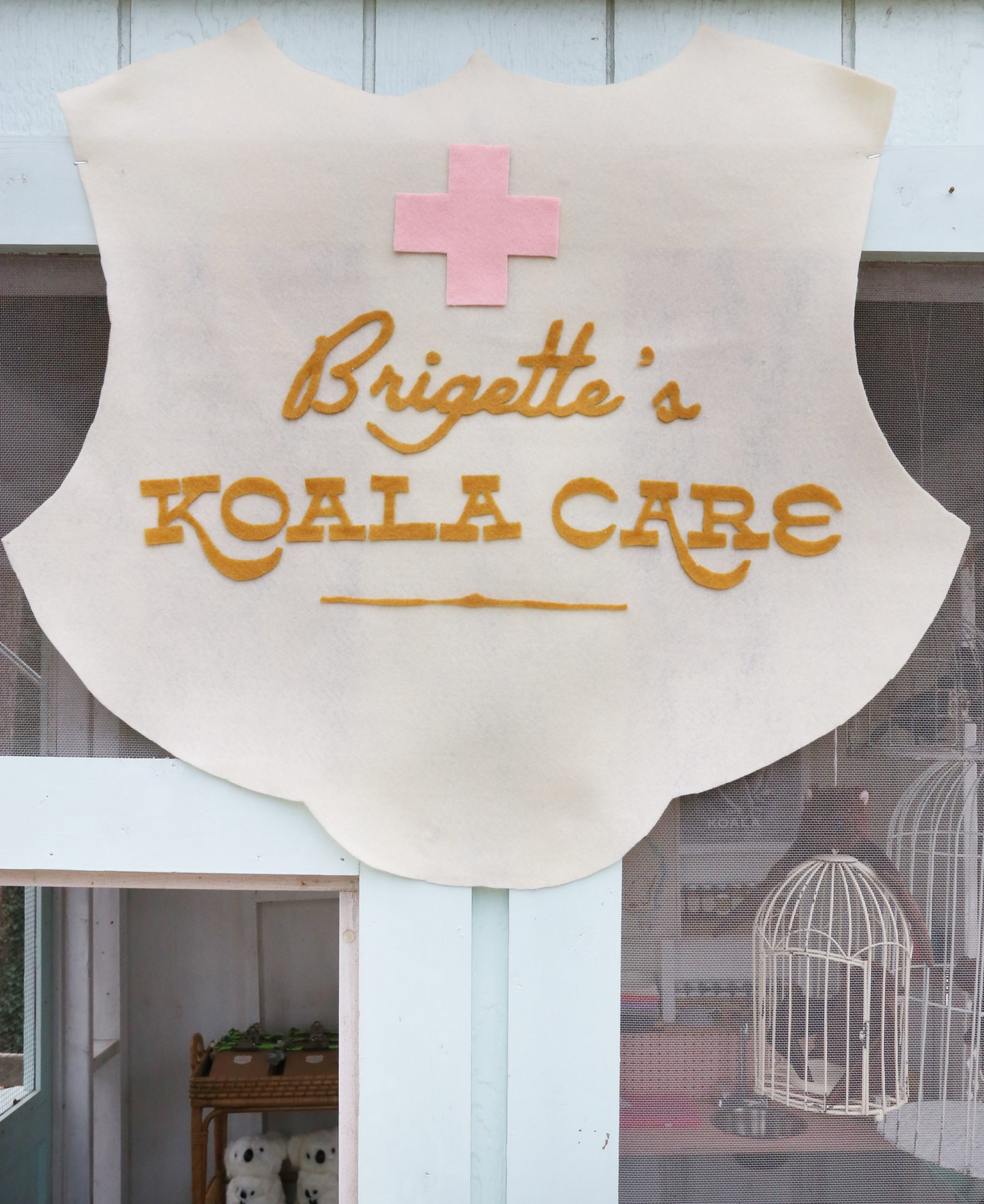 The birdcages in the front of the playhouse are leftover from our Harry Potter Party; I think they are so fun, and put some bats in there like they are little Australian fruit bats.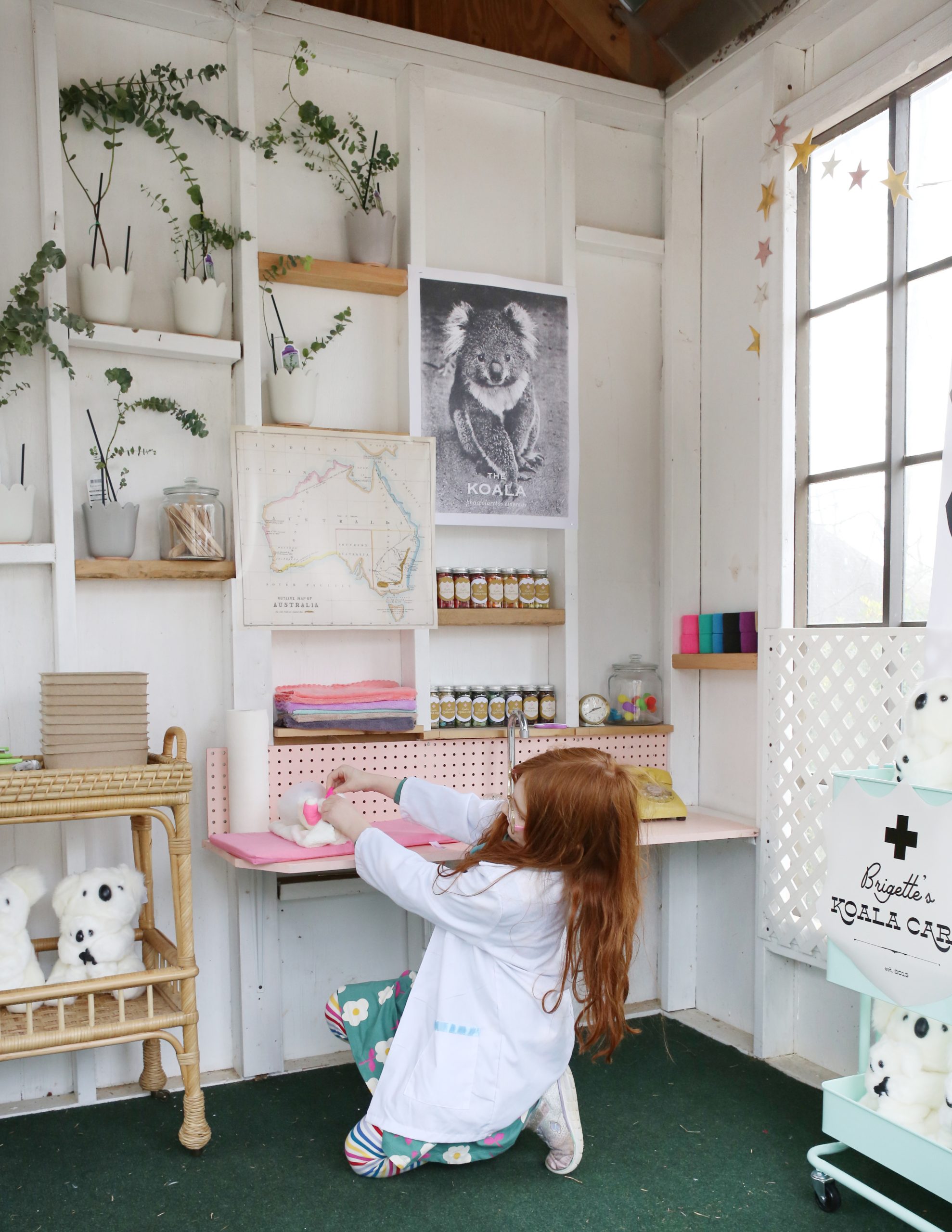 I bought these little stuffed koalas (you can also just purchase the babies, which are so cute!) for Brigette's friends to adopt. I printed off a map of Australia and a koala photo (I'm not sharing those because of copyright reasons, but you can find some on the internet, or purchase downloads from Etsy!) I turned the little playhouse counter into an exam table with a little pad and we stocked the shelves with warm, fuzzy blankets, koala vitamins, milk droppers, and bandages.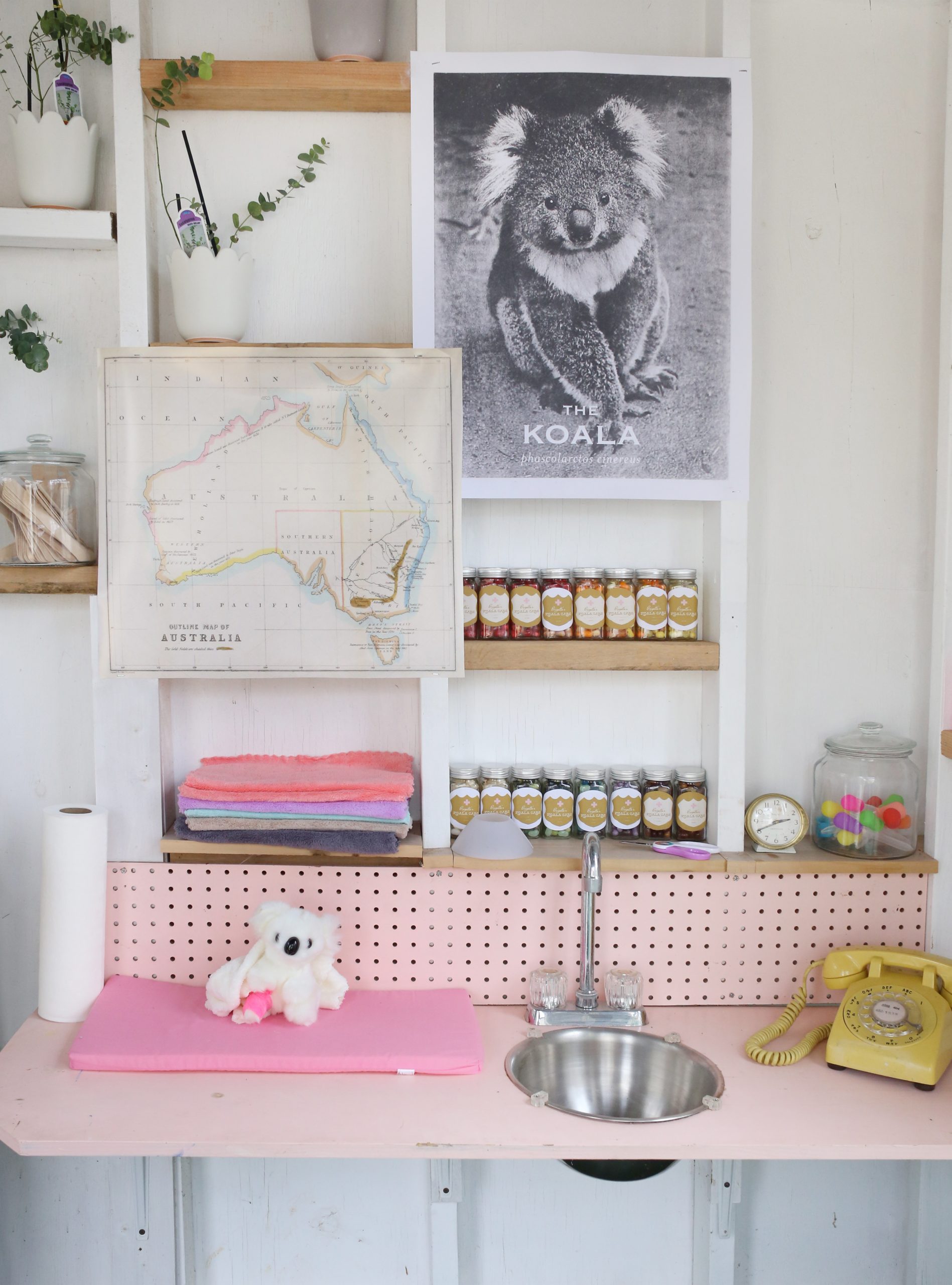 I have these two carts, which come in handy ALL THE TIME for parties or play. I can't recommend them enough. This one is super affordable, and readily turns into anything; a doctor cart, a hairstyling cart, a treat cart, a craft cart . . . just so fun! Print a sign, load it up with little things, and its great for playing pretend.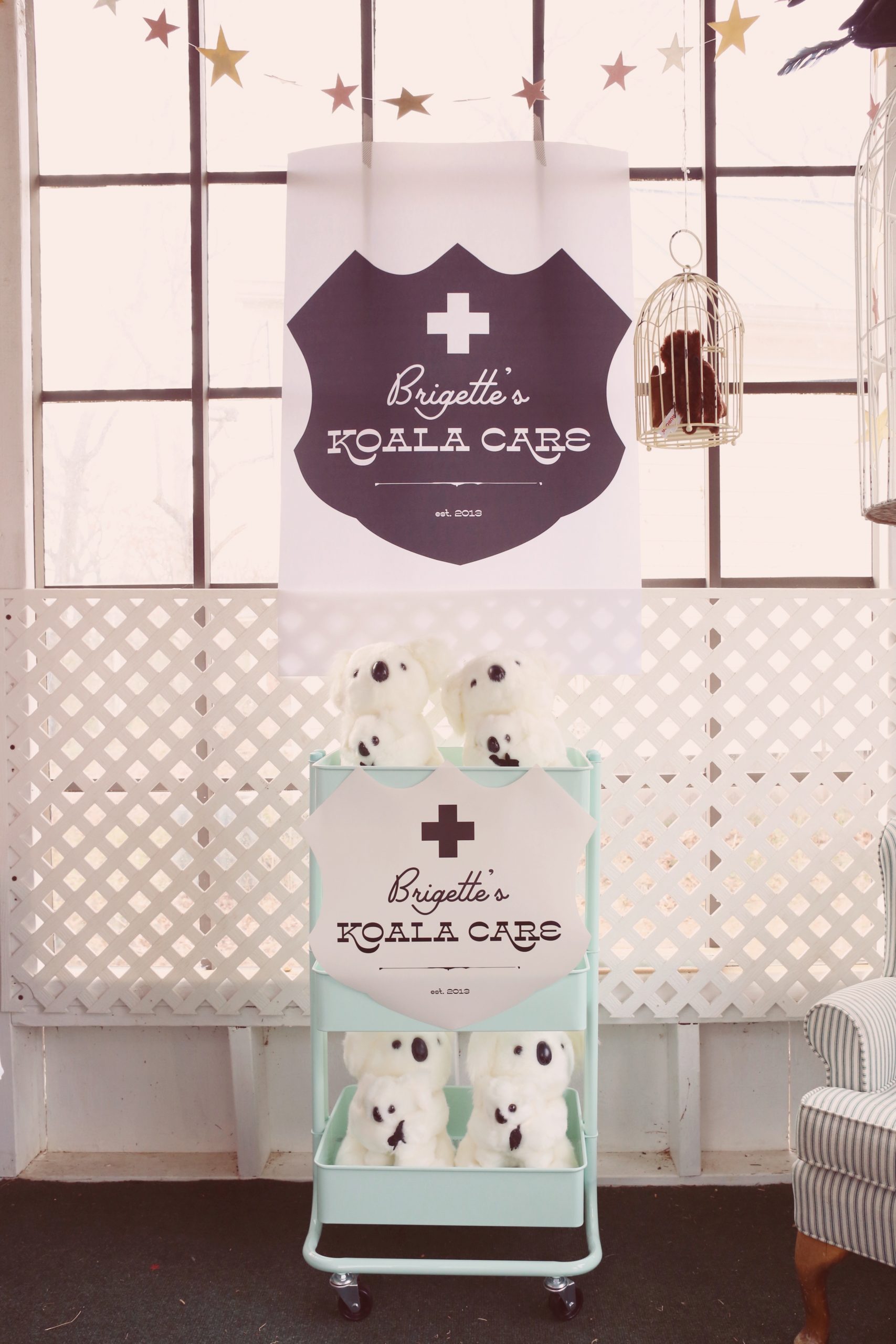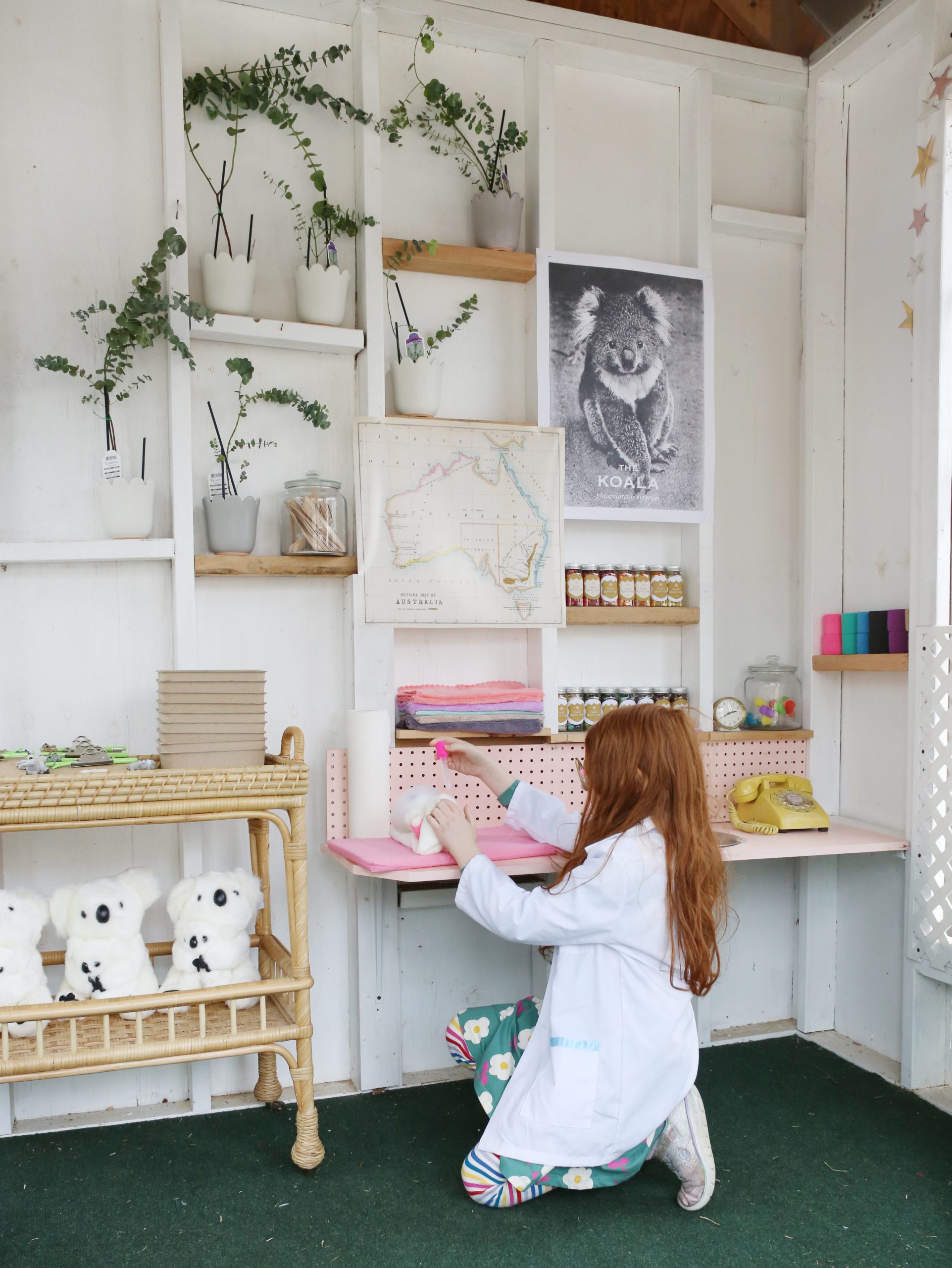 I got little clipboards (with koala pens and koala clips!) to put patient reports on. My printer flaked out last minute, and wouldn't print, so Brigette took it upon herself to hand write some patient reports, and they are just the most darling thing and much better, anyway!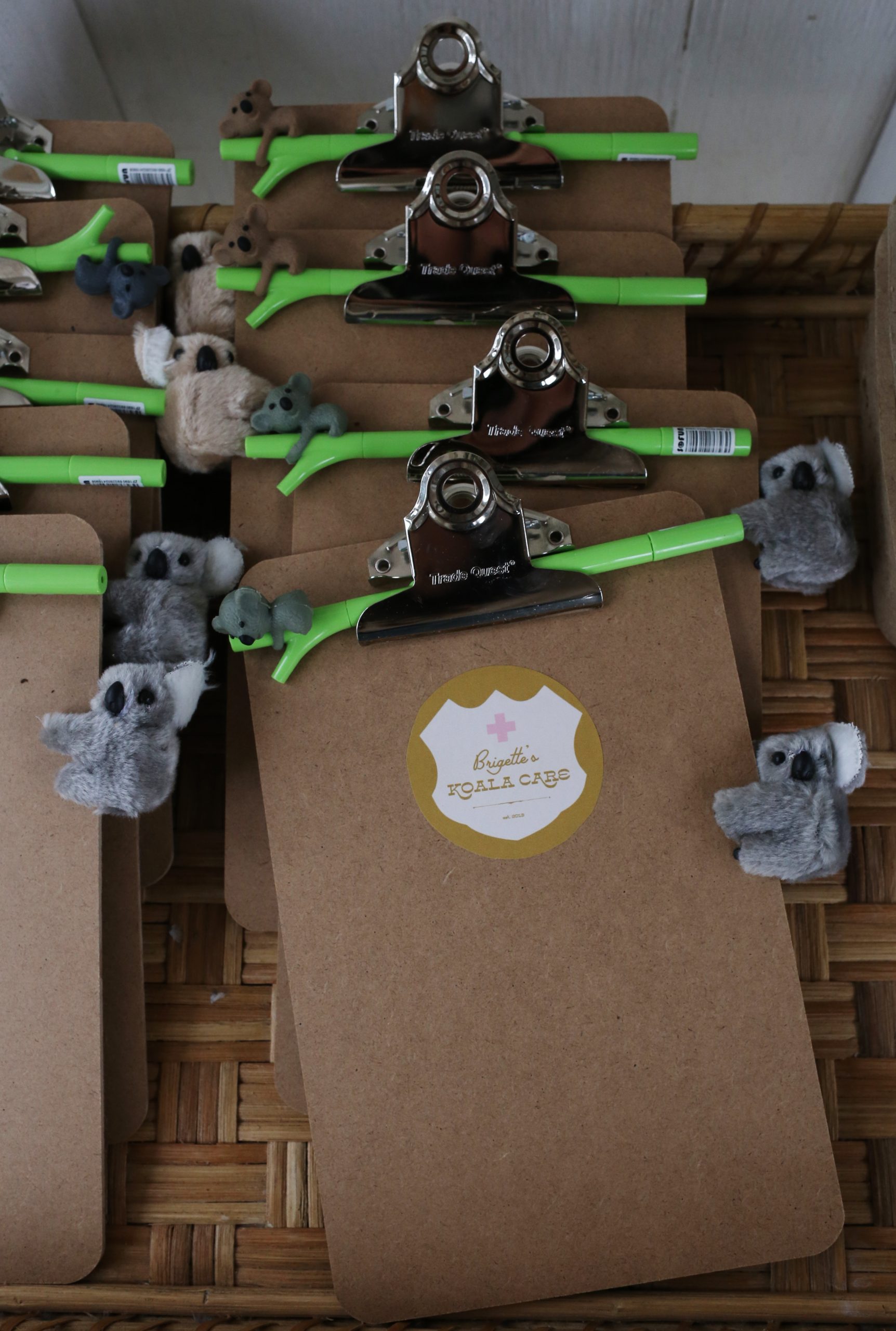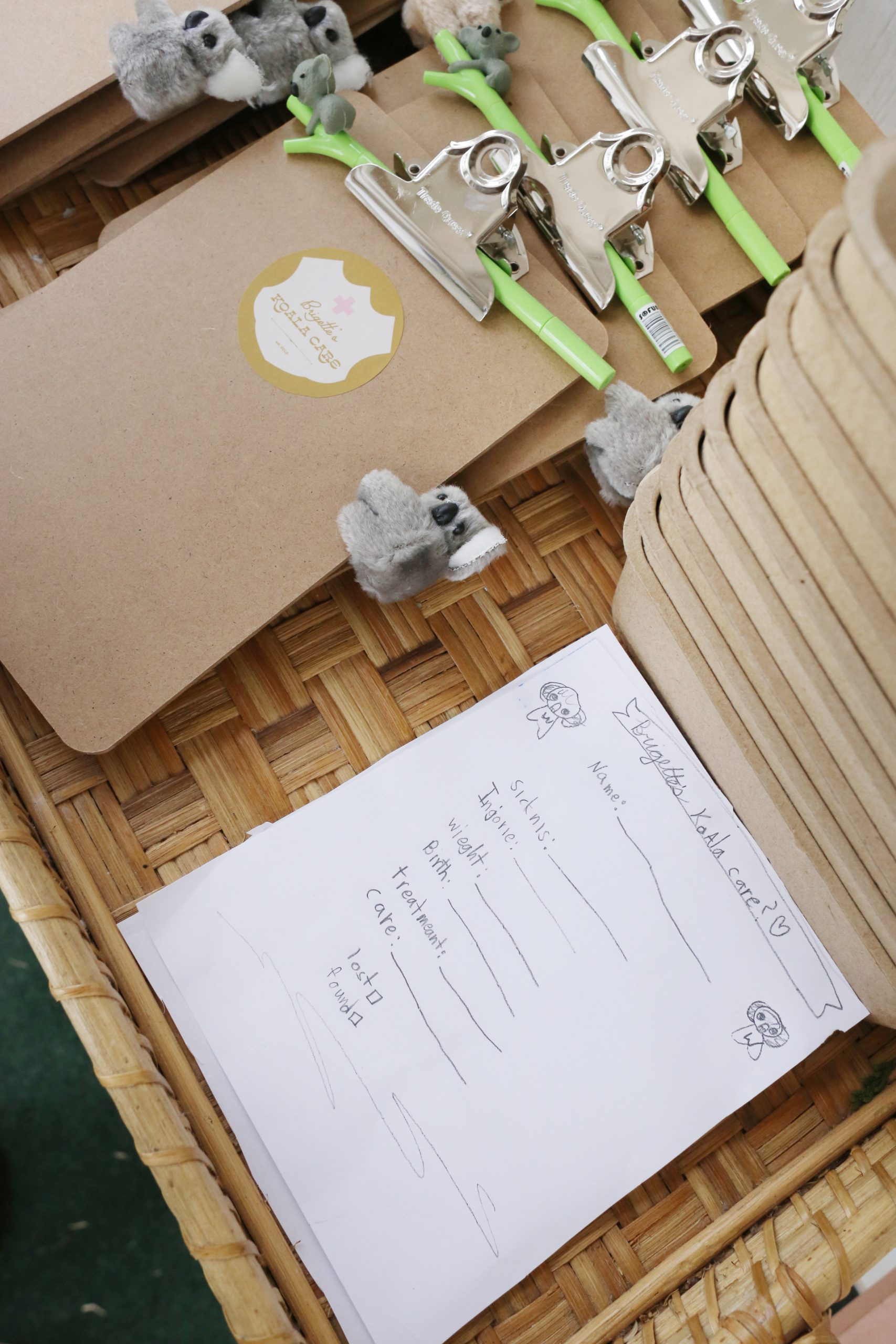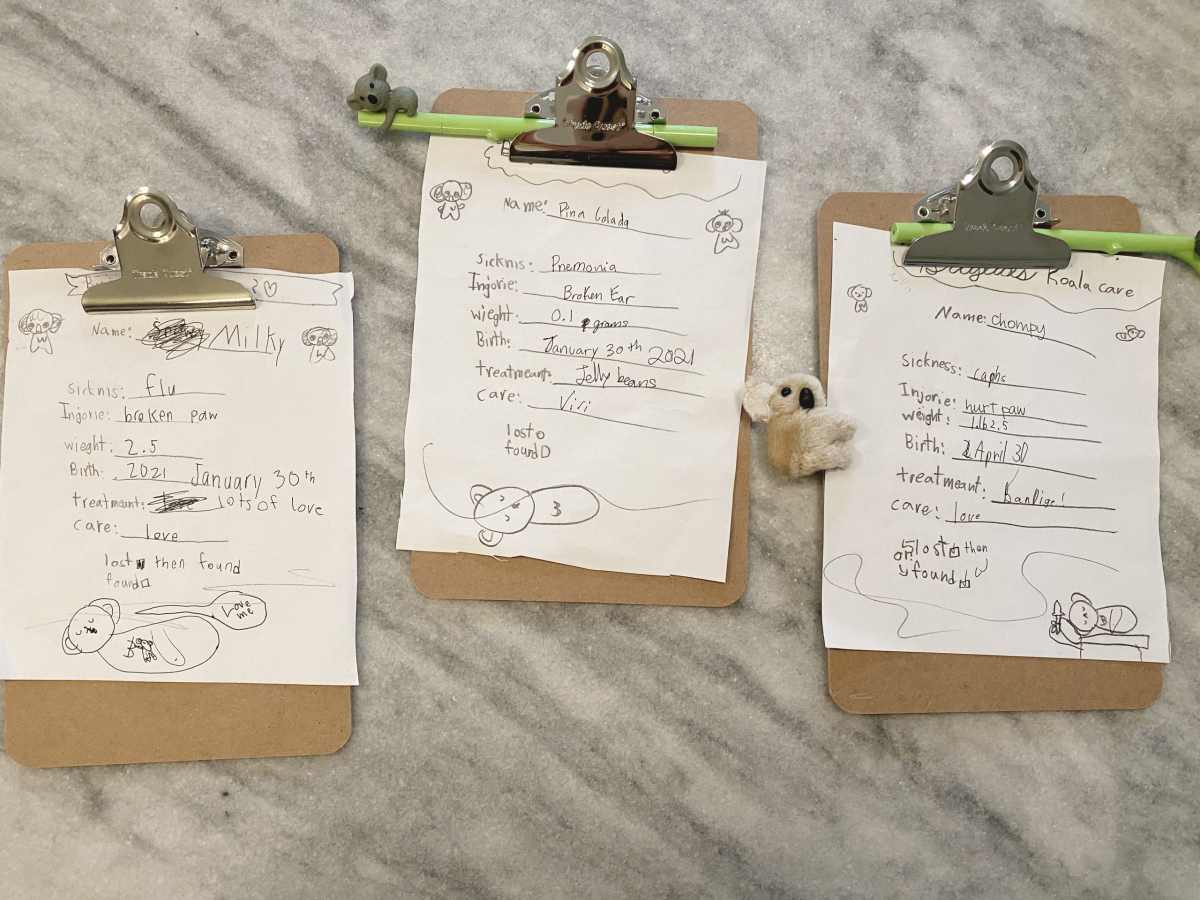 We also made little bottles of "koala vitamins", which are just spice jars with jelly beans sorted by color with labels.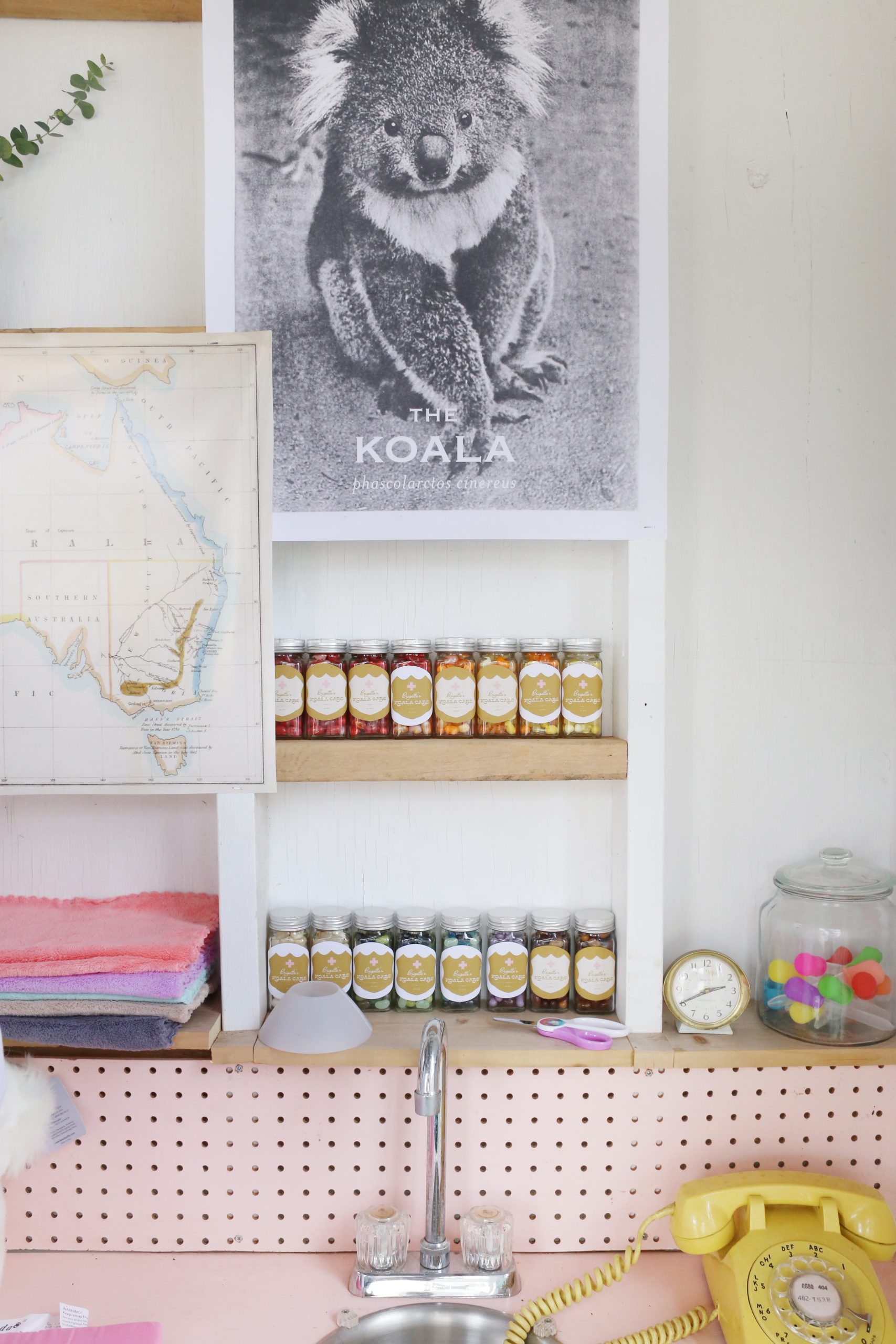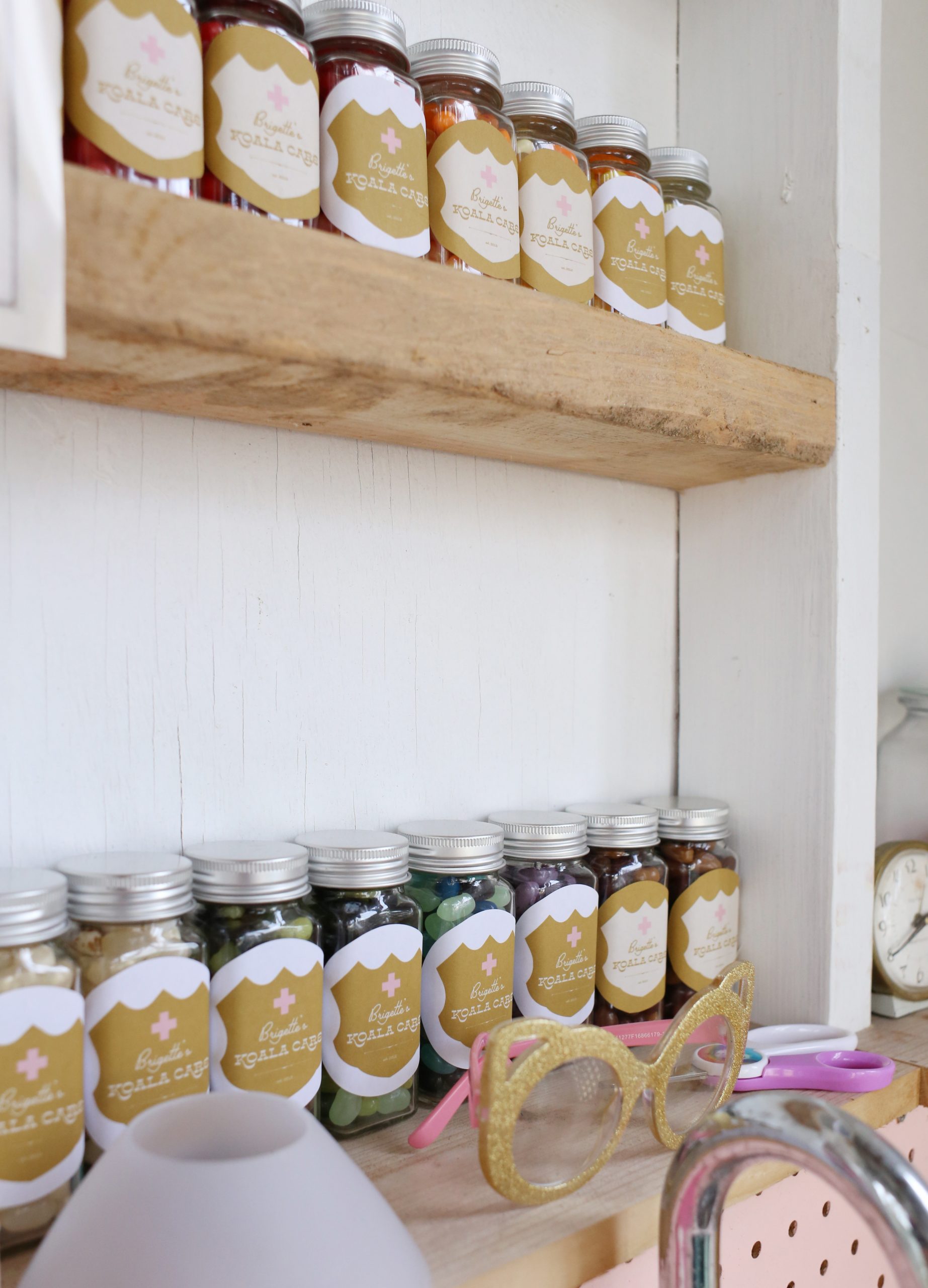 It was so much fun making a clinic come to life, and the girls had SO much fun!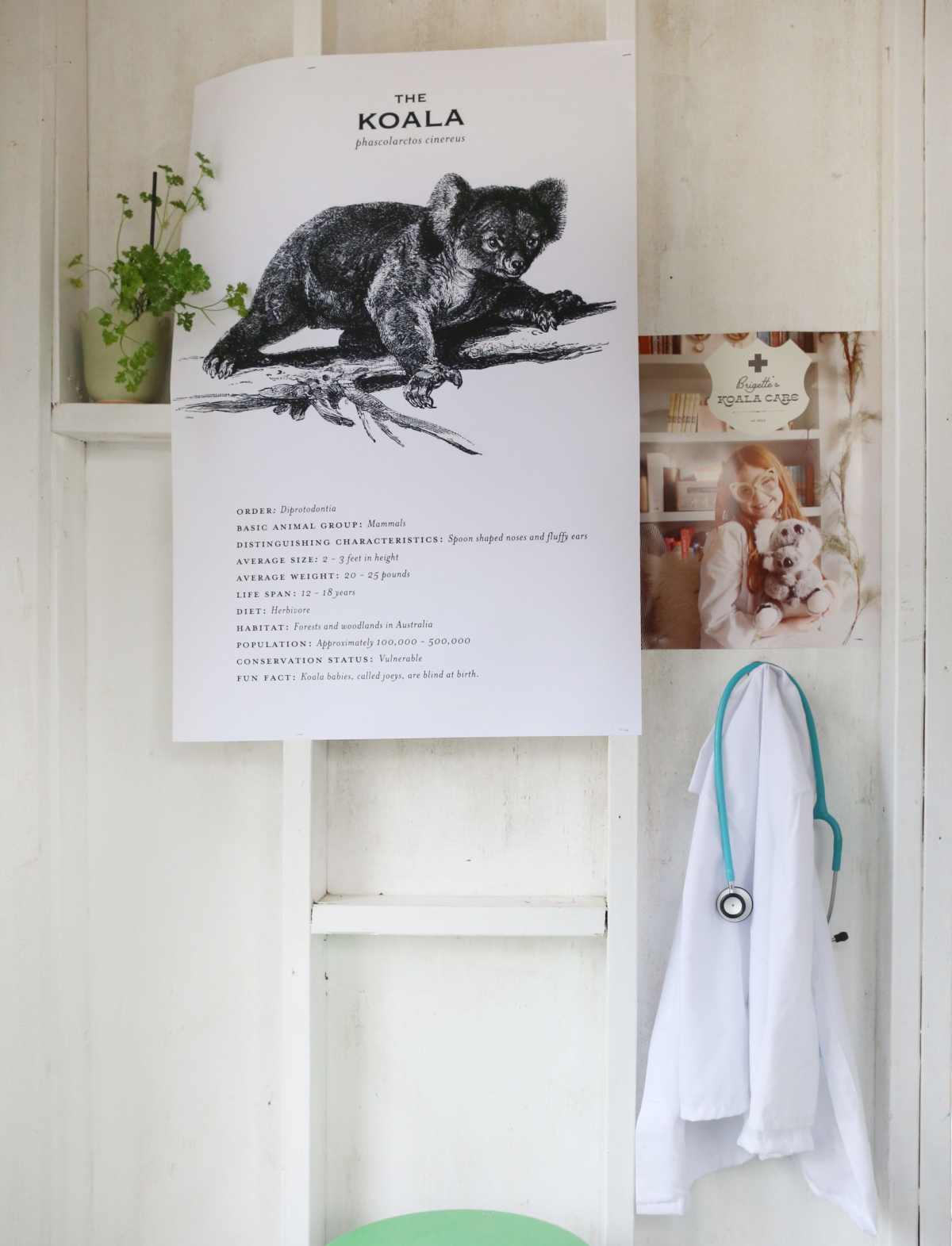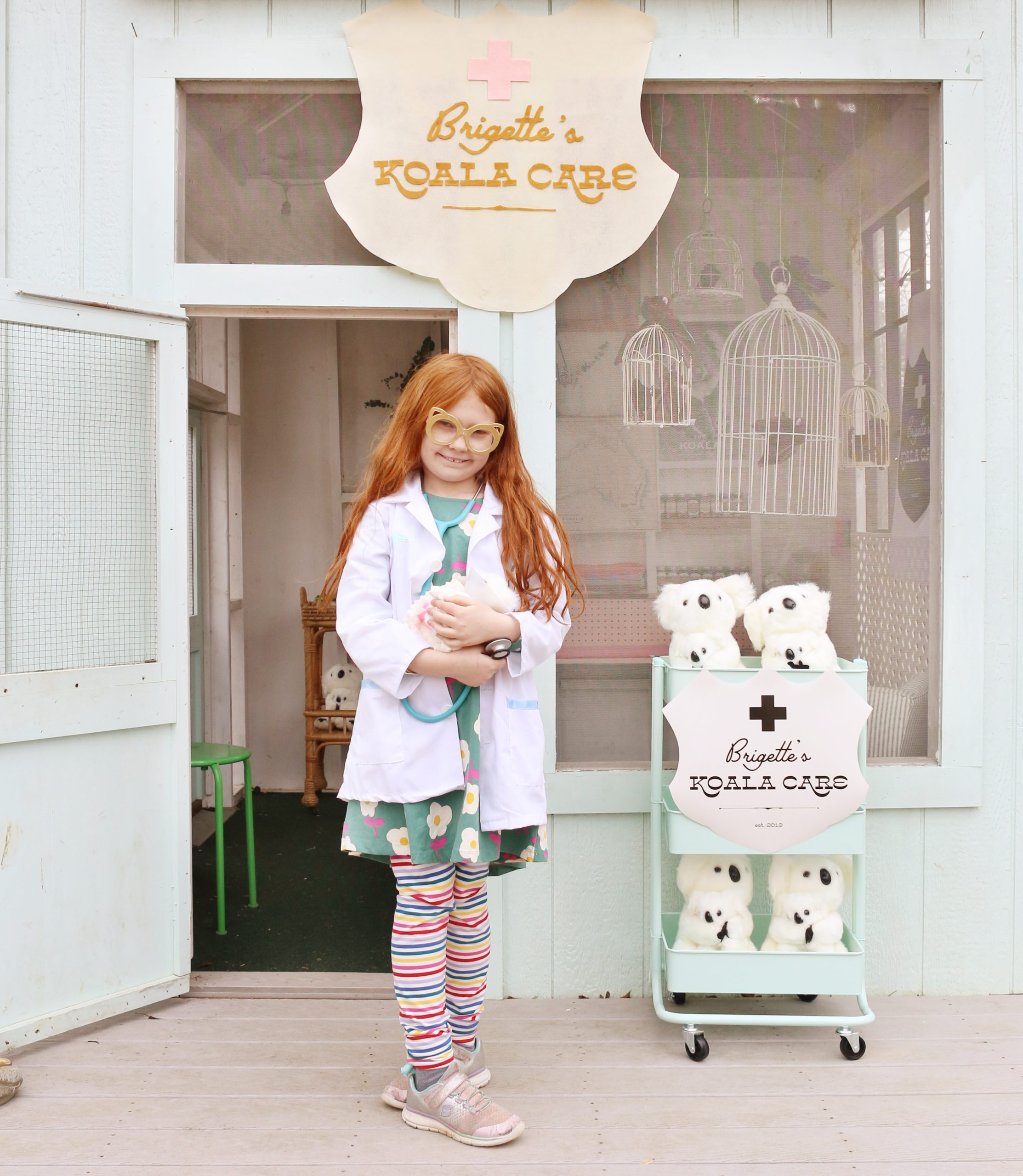 After all the koalas had been cared for, we went inside and had a light Australian inspired family dinner. We ordered some meat pies and Cornish pasties from the Australian Bakery close to us (they will also ship!) along with fairy bread (an Australian treat - it's bread with butter and sprinkles!) and sprinkle sandwiches (peanut butter and jelly sandwiches with the edges cut off and dipped into sprinkles!) and fruit, followed by cake.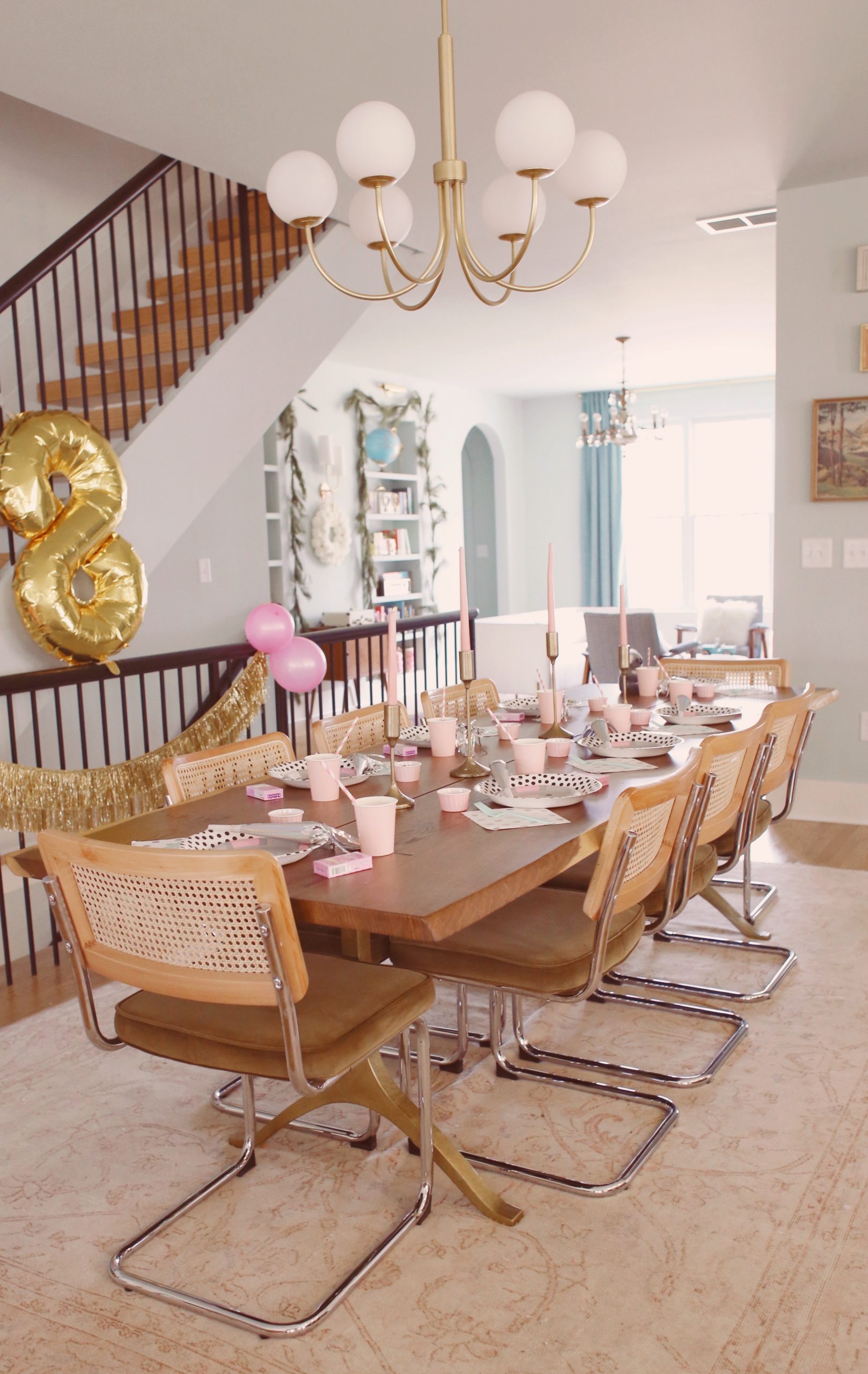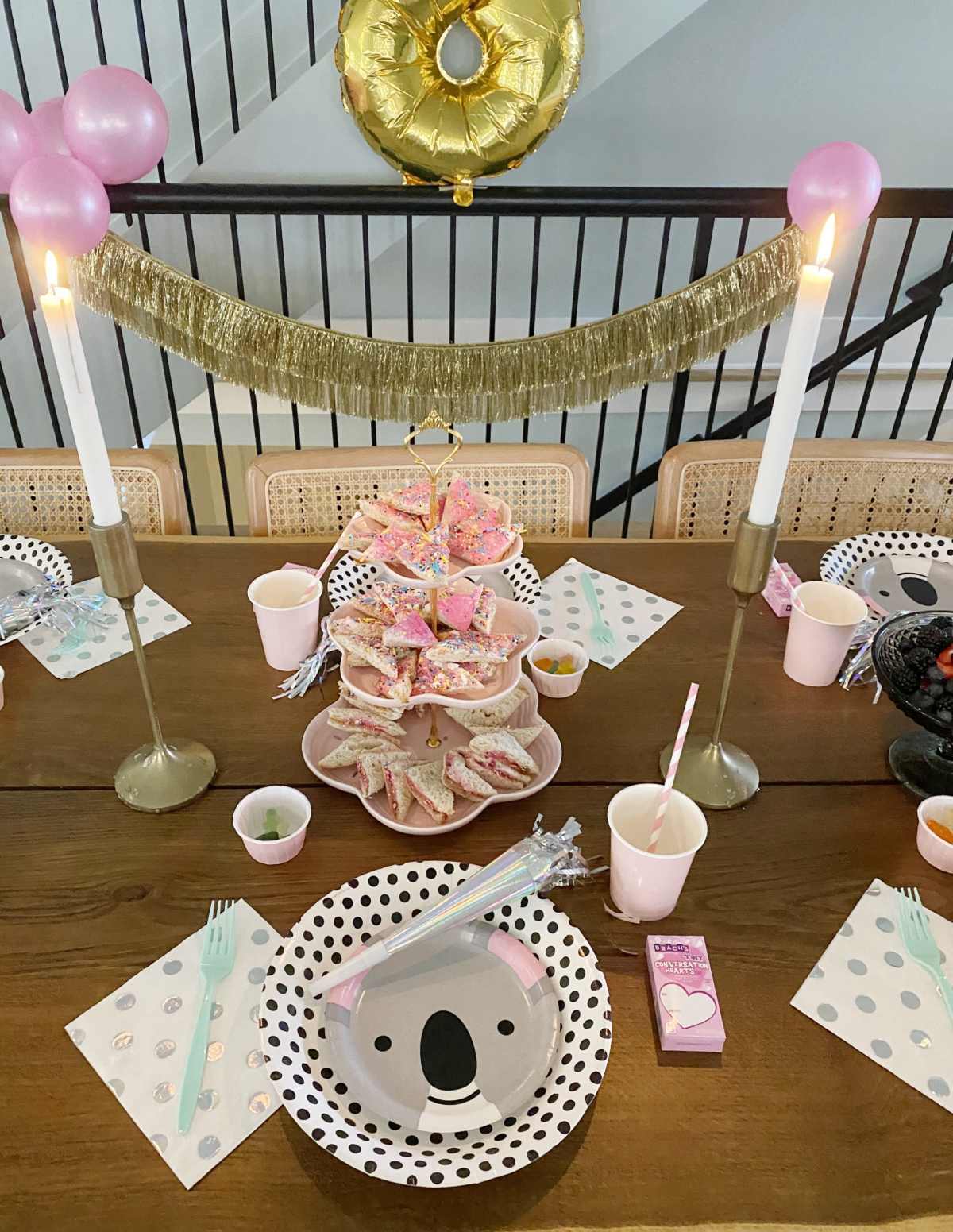 I paired the little koala plates with some black and white polka dot plates for some more pattern.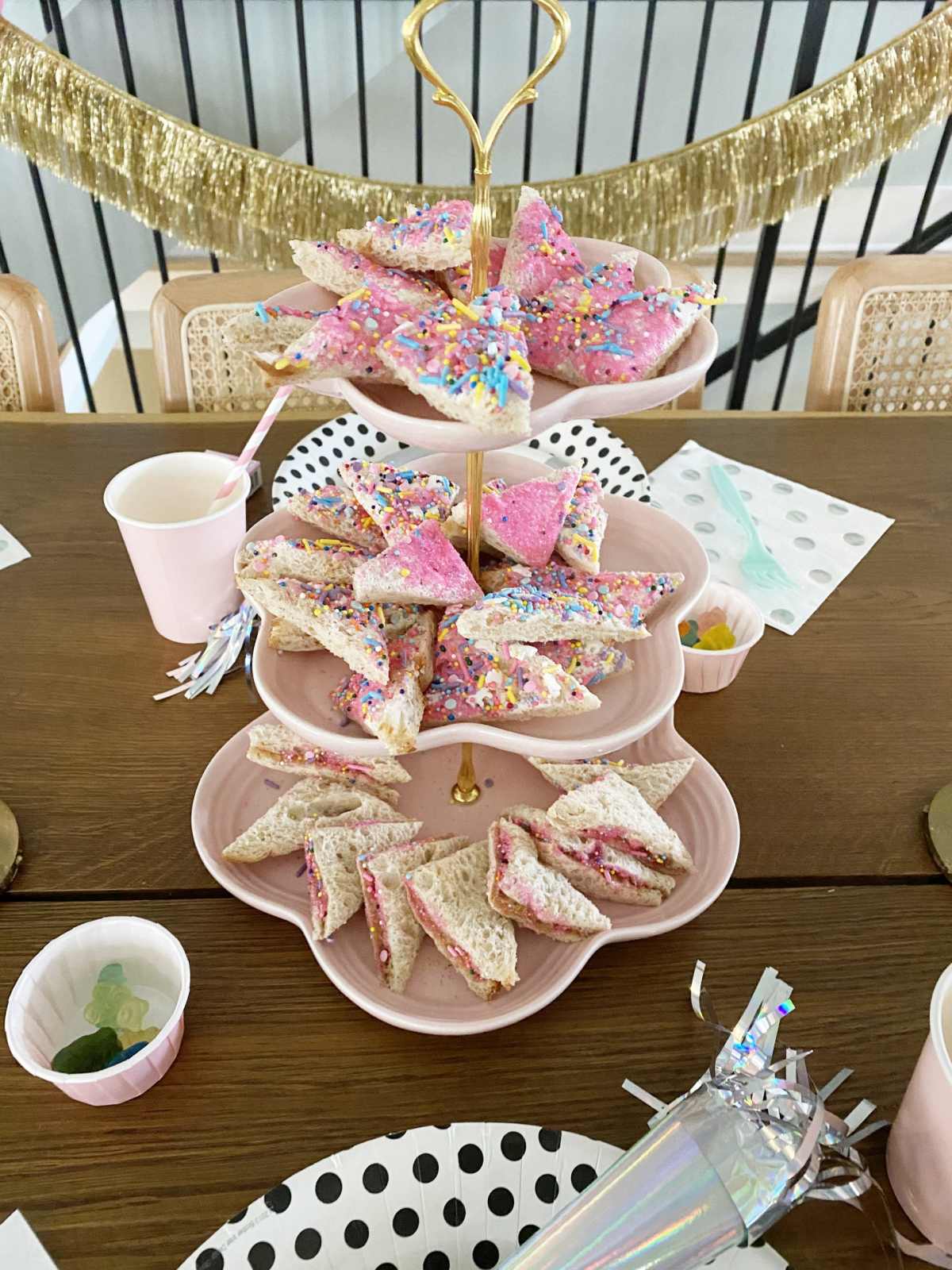 The cake topper is a vintage flocked koala I found from etsy.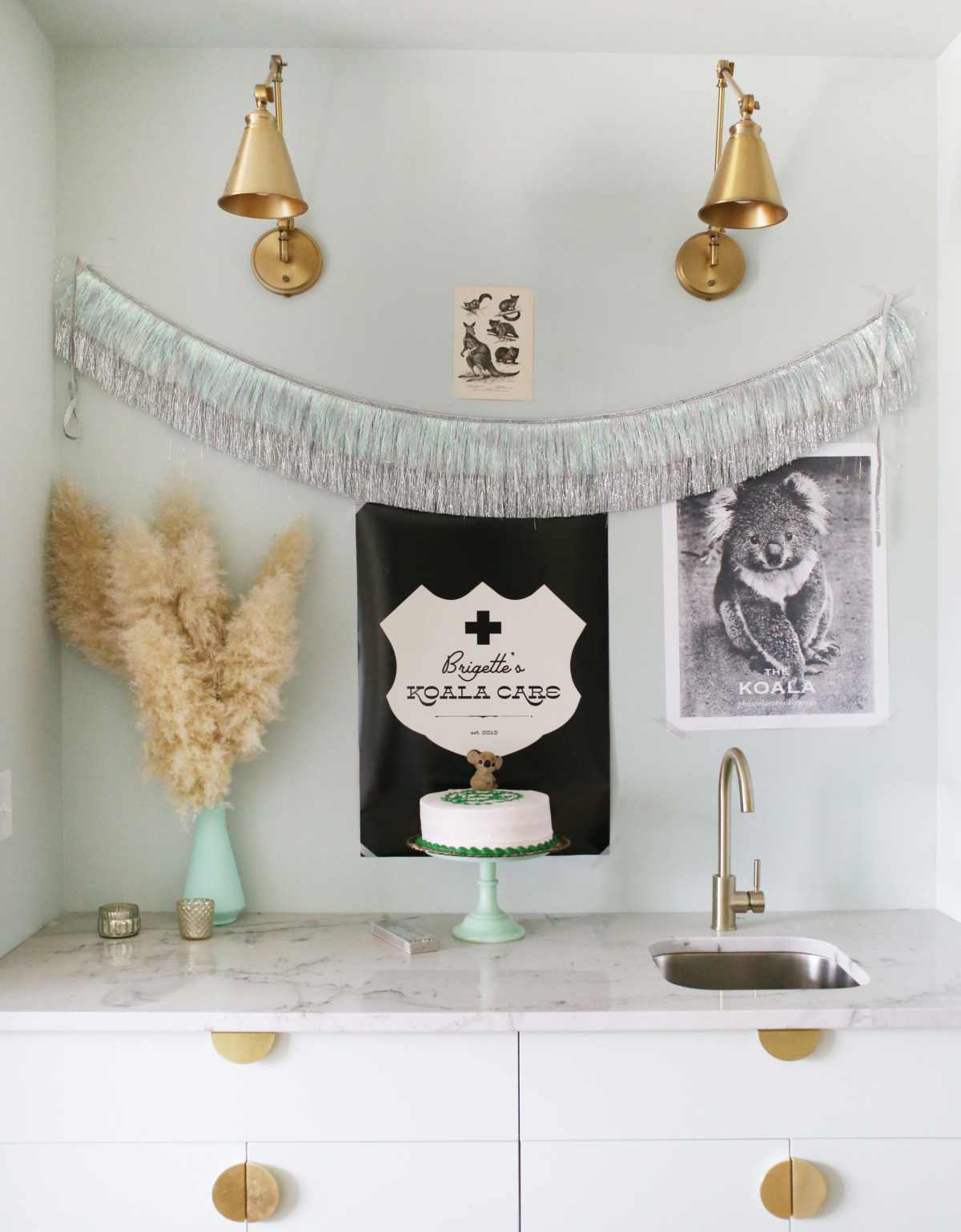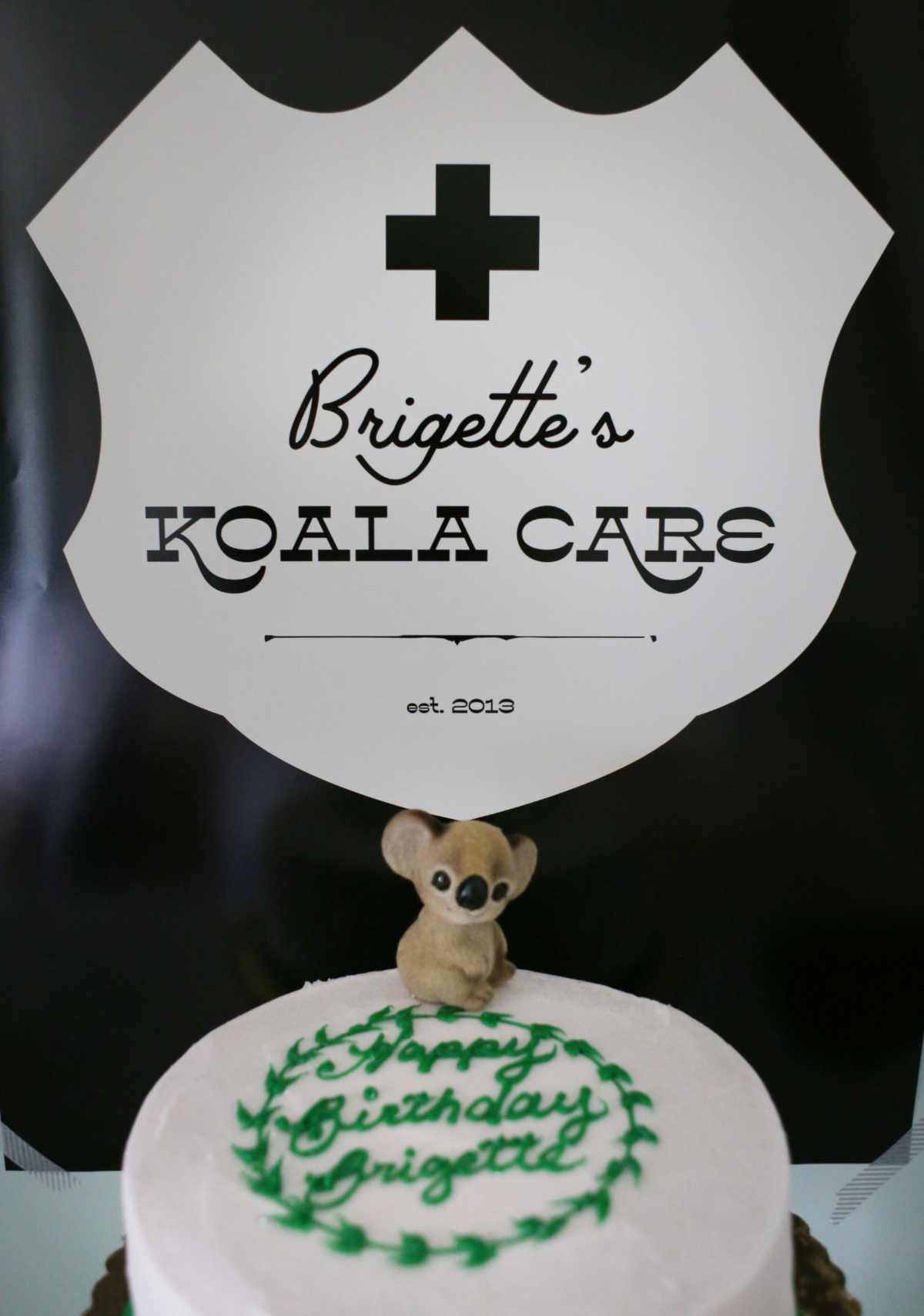 It was so much fun celebrating my little Brigette! Please let me know if you have any questions!