Spring Maternity Style
with Wal-Mart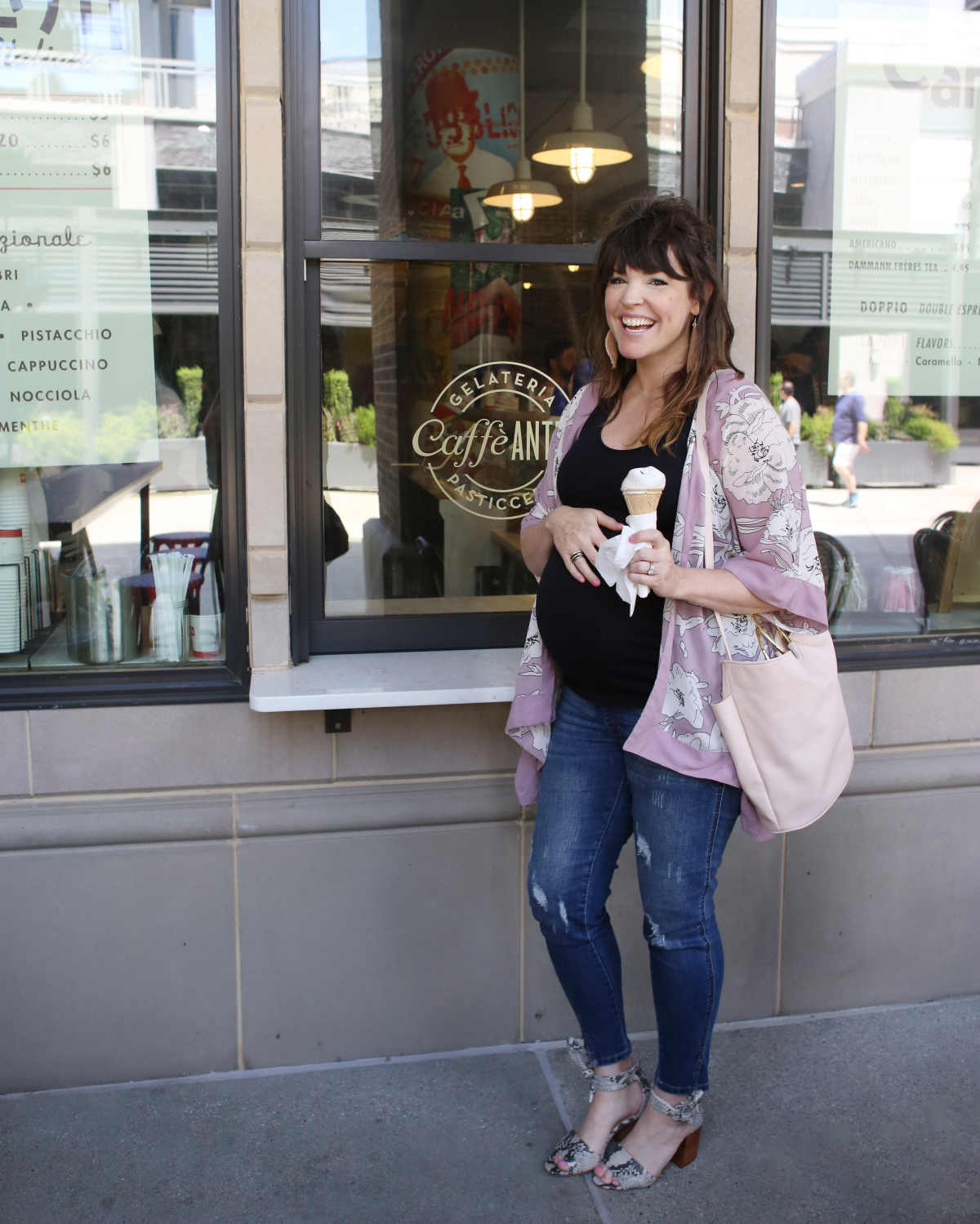 (This post is sponsored by Walmart.)
Towards the end of pregnancy, it can be a challenge when you have worn most of your maternity clothes over and over, and maybe the season is changing, but you don't want to invest in brand new maternity pieces that you may only wear for a matter of weeks.
(Pictured Above: Purple Kimono (similar one that I love here); Black Maternity Tank; Slit Hem Maternity Jeans; Ankle Bow Strap Sandals; Blush Purse)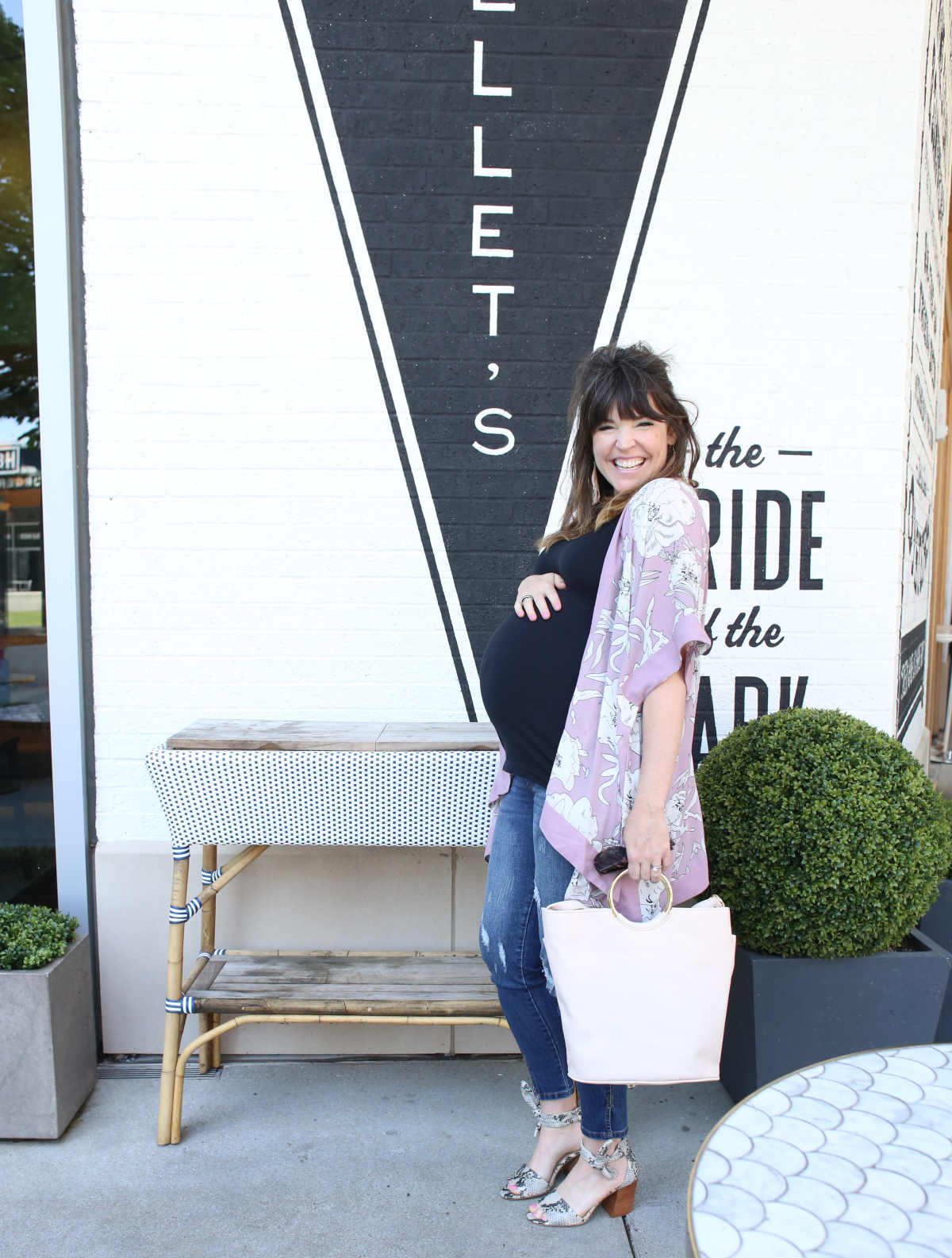 My go-to maternity uniform is a pair of jeans, a tank, and then a cute cardigan or jacket with a fun pair of shoes to change things up. I recently decided to try a kimono, and I'm in love with the breezy, effortless look, plus it's a piece that I am loving wearing post-partum. It covers any insecurities, and works great over a nursing tank, while being light enough as the days are getting warmer.
(And, p.s. - I'm crazy about the tank above - and it's only $10! The fabric and fit is so good, and it's working great post-partum, too. The jeans are really comfy, and they run a little big. I sized down two sizes!)
I was excited to see the wide assortment available at Walmart! With an extensive selection of fashion pieces at affordable price points and an array of sizes, it's a great destination for finding just the right look. I also love that they offer *free* two day shipping, with no membership fees required!
Walmart has quite a few adorable kimono + shoes that can add some extra fun to your look, and here is a roundup of some of my faves: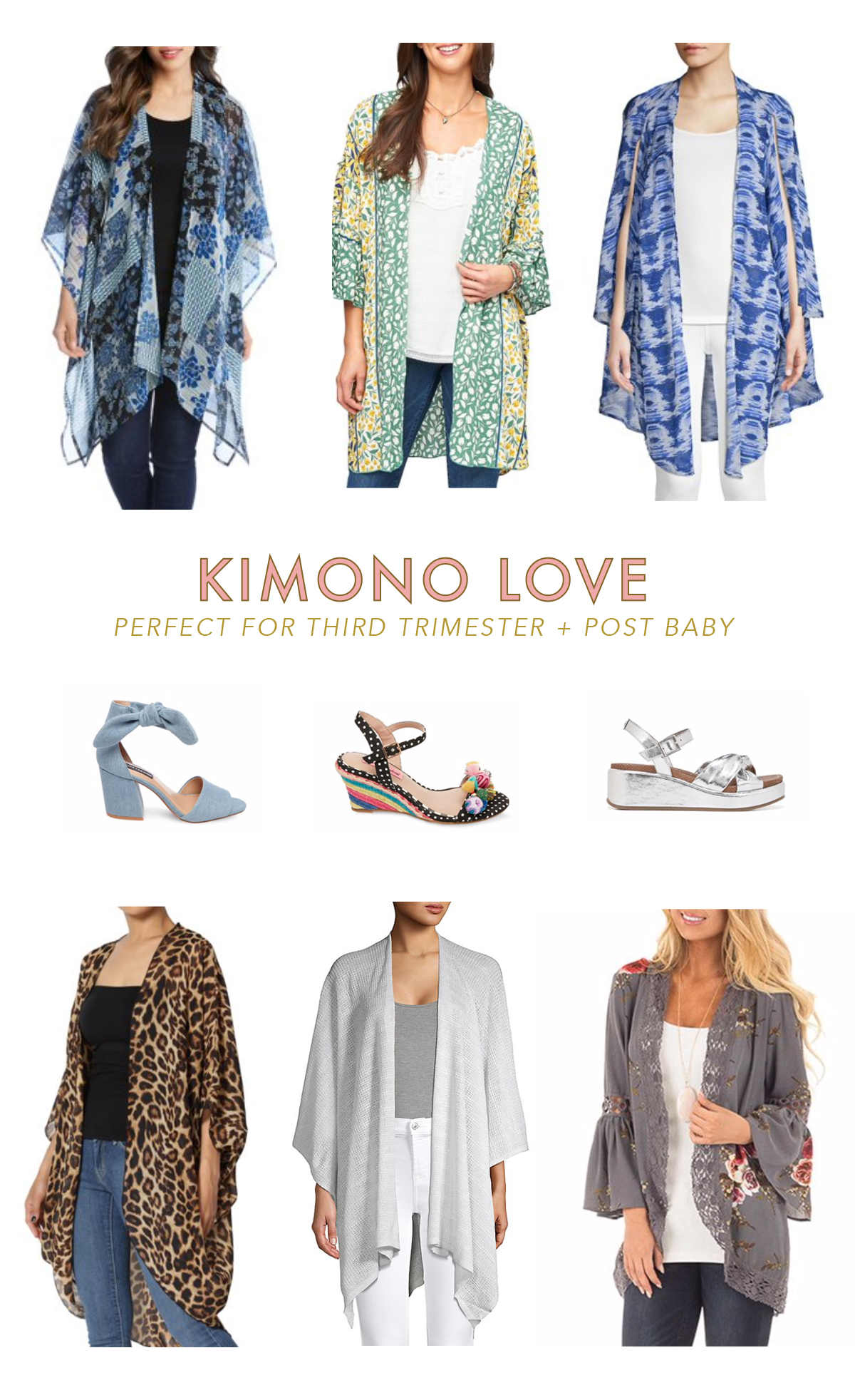 I love how all these pieces can add some fun texture and pattern to a simple outfit, and those shoes are all affordably adorable!
Sources: (1) Sheer Floral Kimono; (2) Kimono Cardigan; (3) Printed Open Front Kimono; (4) Ankle Bow Strap Sandals; (5) Polka Dot Wedge Sandals; (6) Silver Platform Sandals; (7) Leopard Kimono; (8) Metallic Kimono; (9) Boho Kimono
It's also a great choice for a wear-home-from-the-hospital outfit! I wore mine home with little Marjorie, and I felt comfortable but pulled together!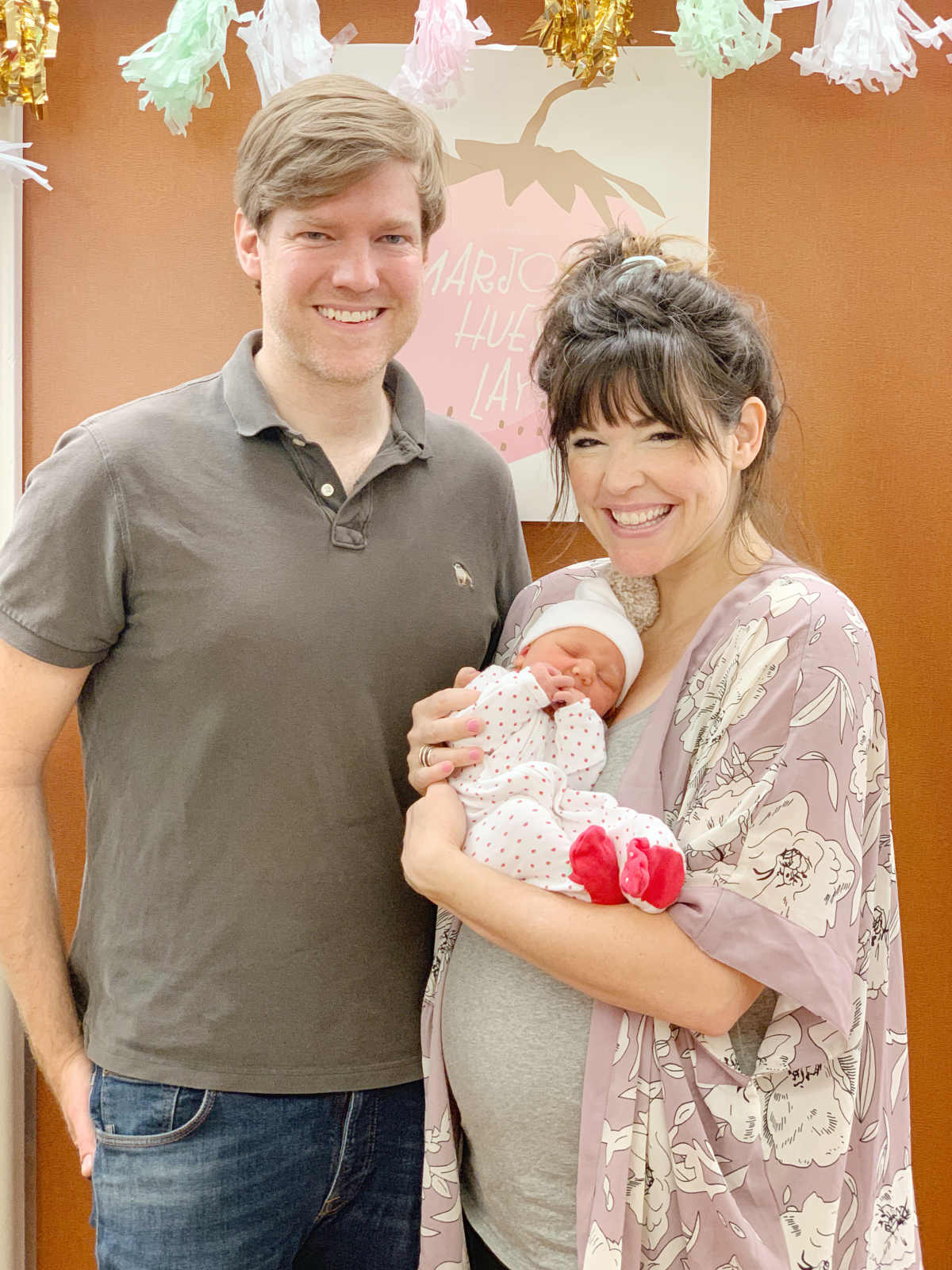 Thank you so much to WalMart for sponsoring this post! I'm so grateful to be able to help take care of my family through my work here, and appreciate your support so much!