Shelf Styling and Details in the Girls' Shared Room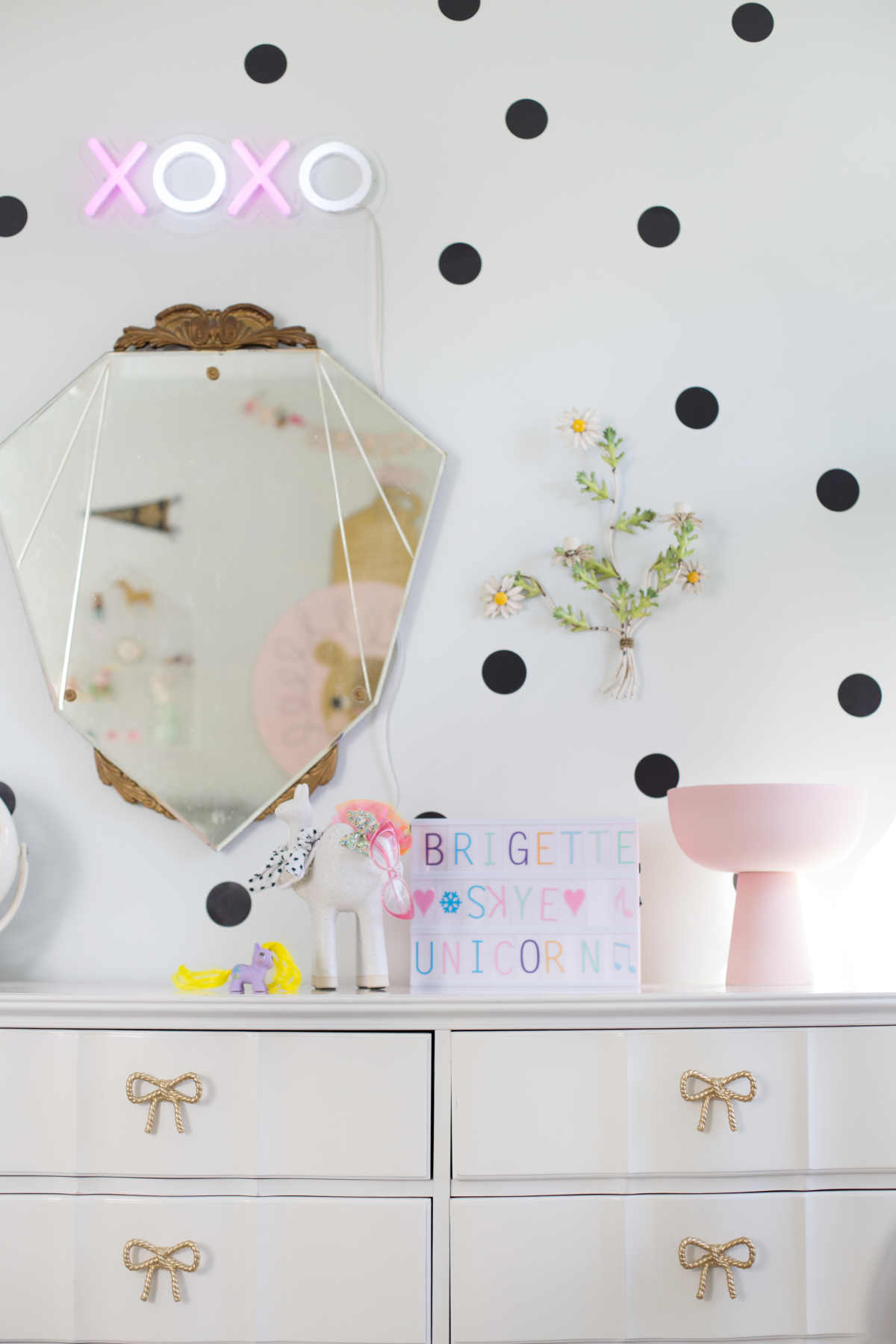 Thank you for all the love on the girls' room!  I'm so happy to know y'all are inspired!  I was going to include some more details here on items that I'm getting lots of questions about.  First up, those drawer pulls.  They are original to this vintage piece, but I found some similar-ish ones here, here (you could paint them), and here.  I also love these and these for a whimsical look, too.
(sources for other items above: XOXO light; sconces; similar mirror; wall dots; footed bowl; letter board, dresser)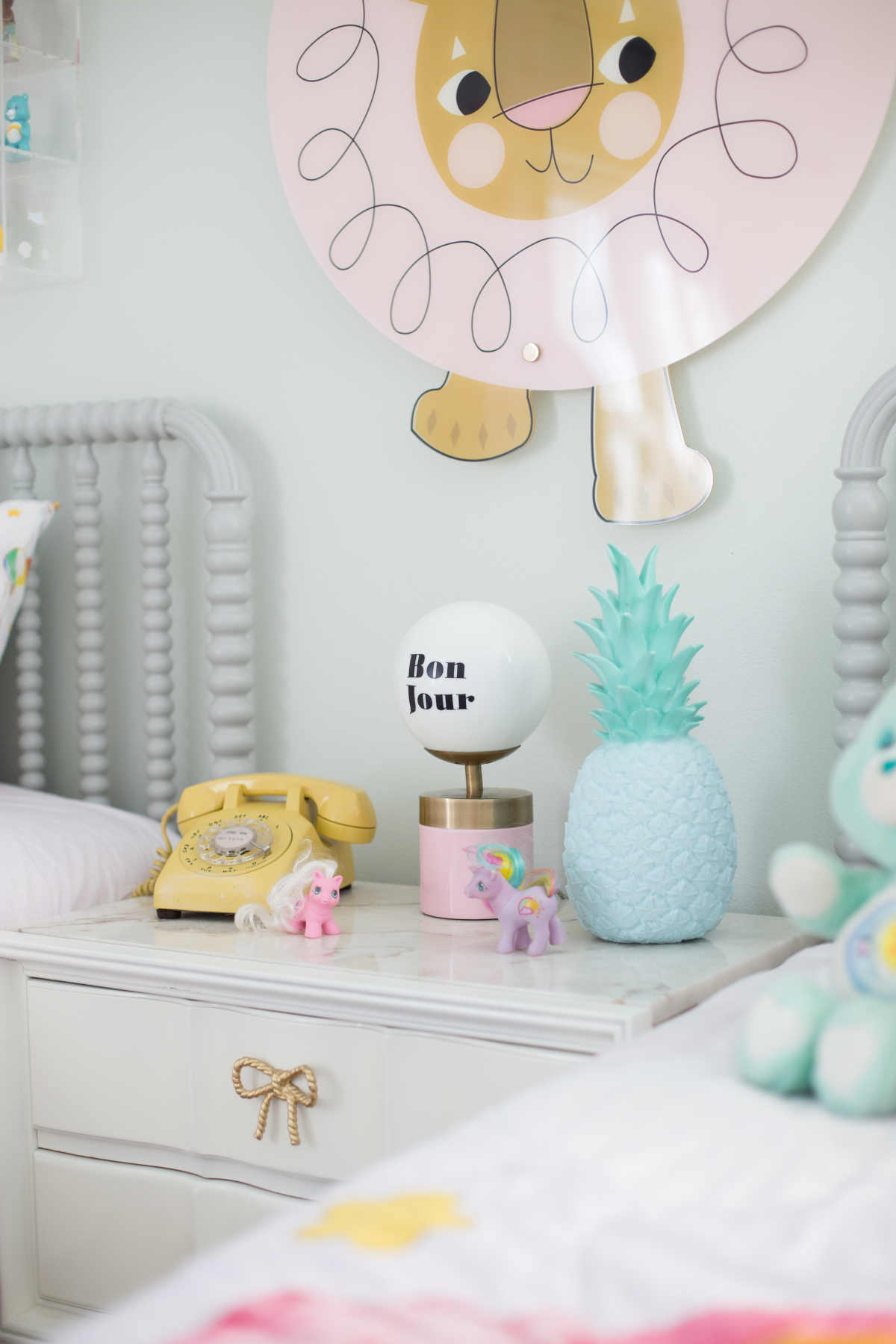 The vintage yellow rotary phone is just a fun play piece.  We don't have it plugged in, but the girls like to play with it, and I love the happy pop of color.  You can find lots on etsy, or when you are out vintage shopping or thrifting!  The BonJour lamp is super sweet, and the girls love their pineapple night light.
That exact house shelf isn't available anymore, but there is a standalone version, and acrylic cube shelves that are similar.
Shown above: Vintage Pennant; vintage toy horse; vintage Smokey the Bear; vintage clock; mini pineapple night light; Key Lime Pie and Angel Cake dolls; sunglasses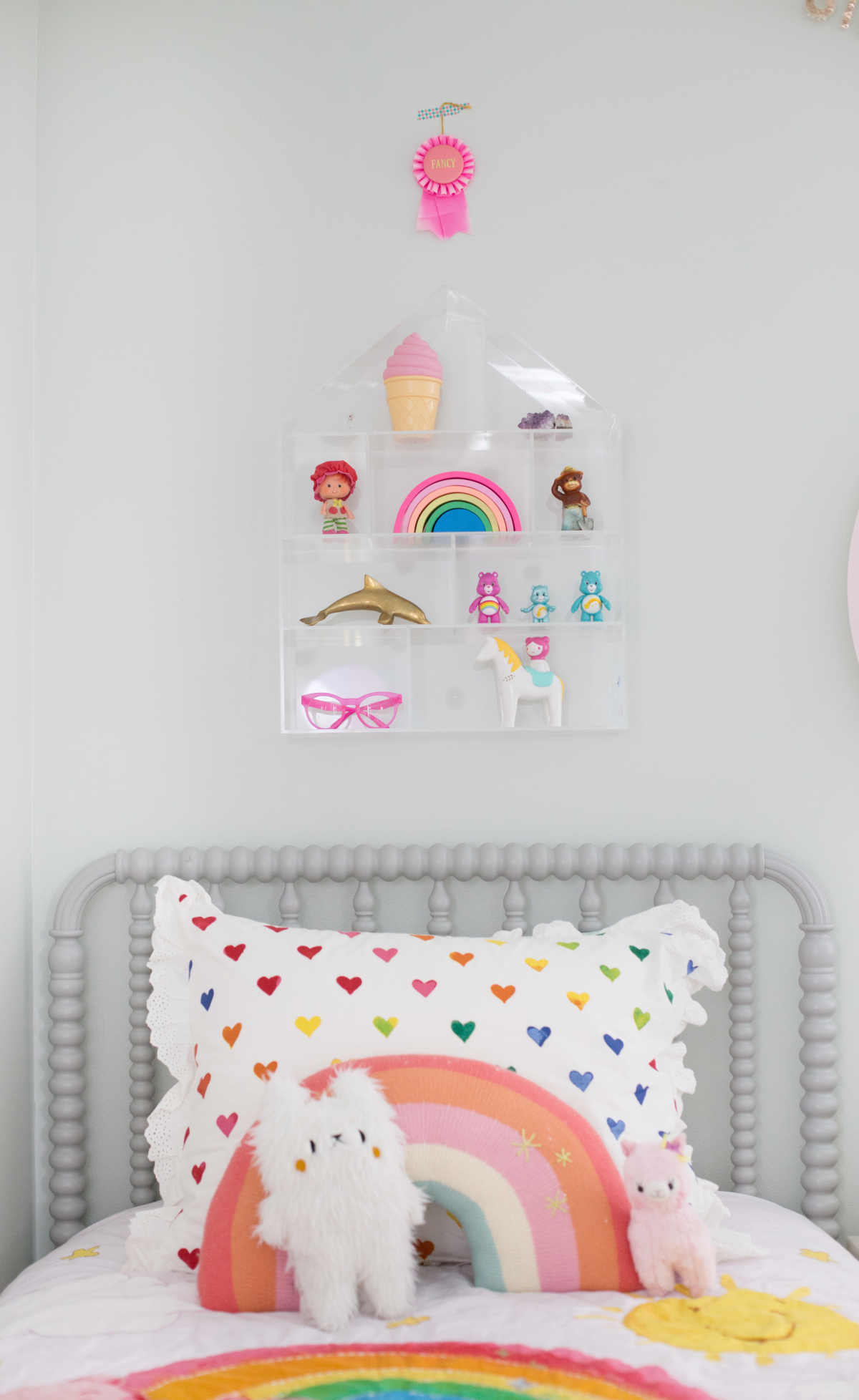 A lot of you are asking for details on what's in the shelf above.  That rainbow stacker isn't available anymore, but here are some similar and fun ones!
Sources for above: vintage brass dolphin, care bears, glasses, horse and girl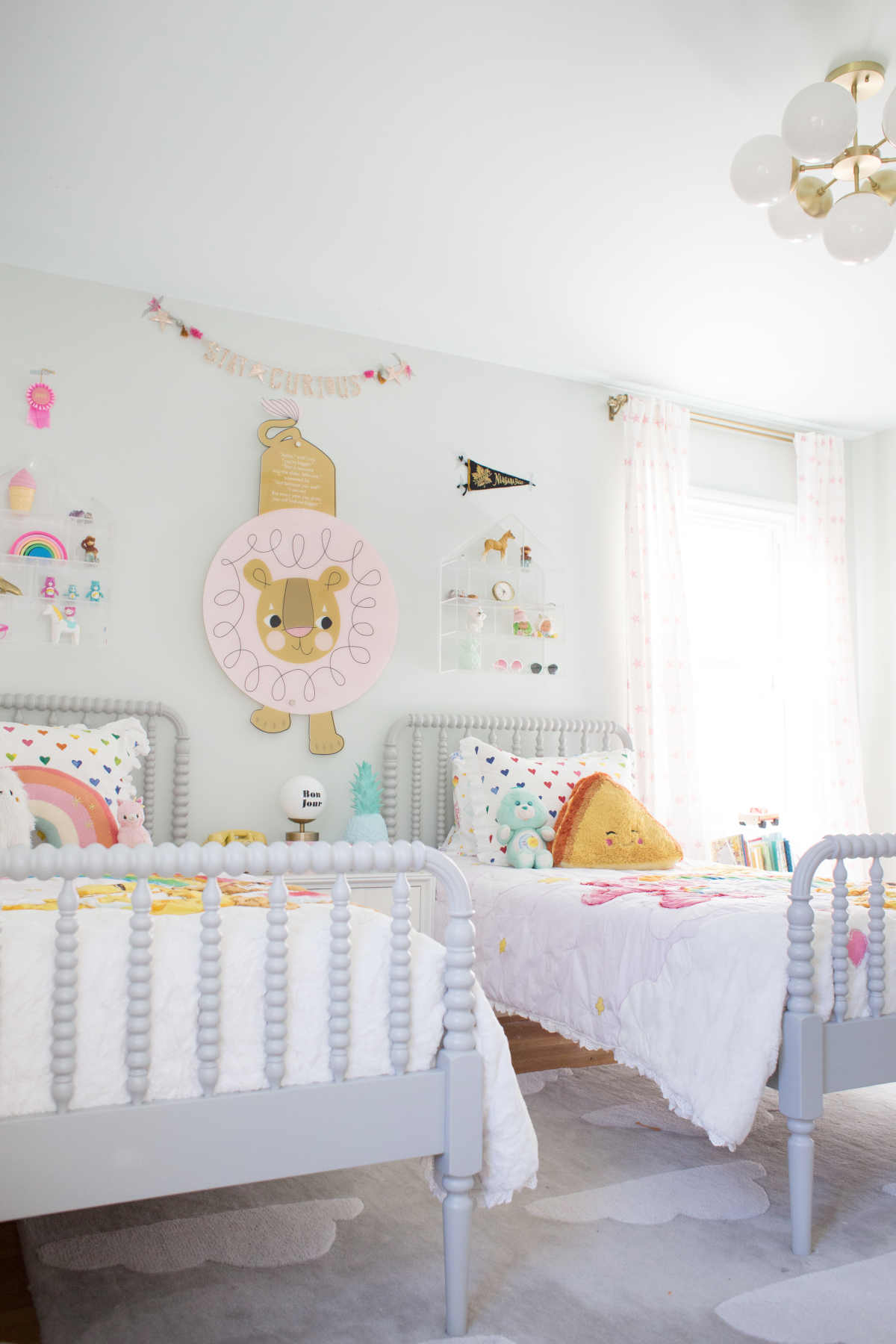 Be sure to check out this post for more details, and please let me know if you have any questions!