shared room re-visit
big girl beds for everyone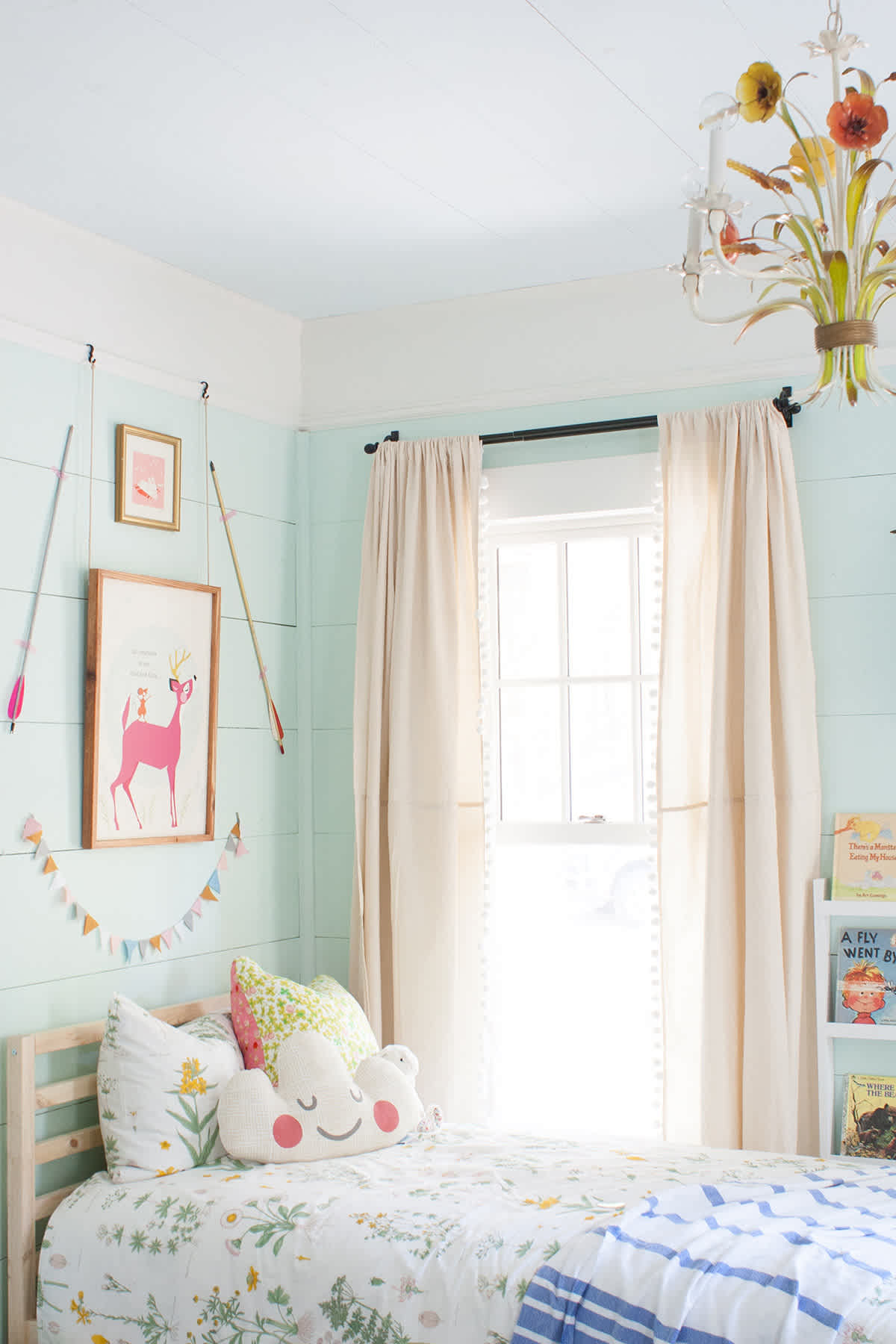 We had to make a couple of adjustments to the girls' shared room at the farm this week; Vivi was ready to move up to a twin in there as the toddler bed has grown much too short.  I also decided to test the waters with Brigie, to see if she might be ready to transition to the toddler bed, too.
(Walls are Benjamin Moore Lido Green; Curtains are paint drop cloths with pom pom trim; Cloud Pillow; Deer Print)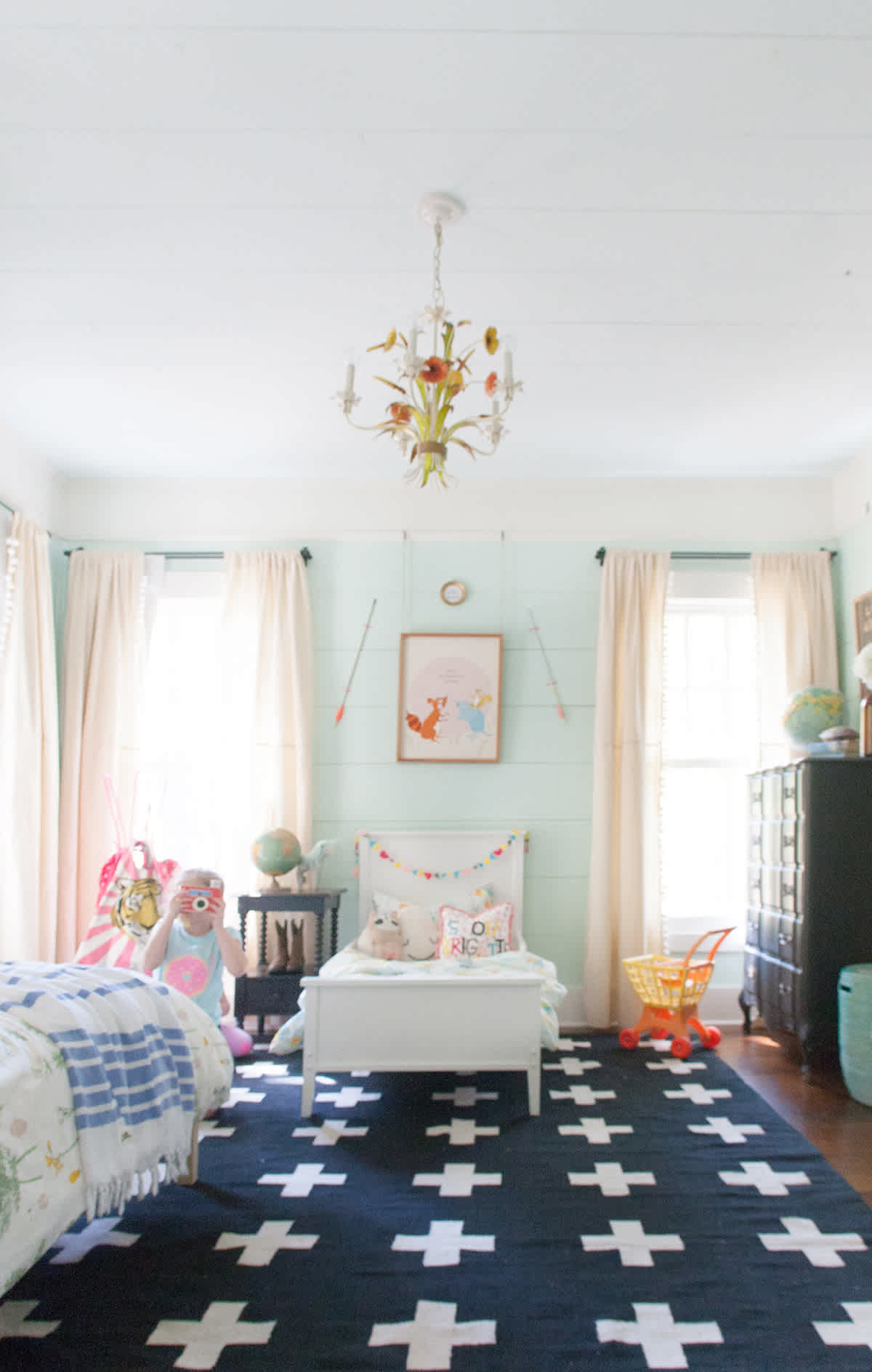 I moved things around a little to accommodate the larger bed.  I wanted to keep as much playspace as possible, so we put the twin in the corner by a window and swapped the bookshelves and black dresser.  I may end up switching the beds later, but my usual strategy when doing a bed transition with the girls is to keep the new bed in as close a location as possible to the former to hopefully make it as smooth as we can.  I don't know if it really makes a difference, but it's my attempt to keep the little people sleeping!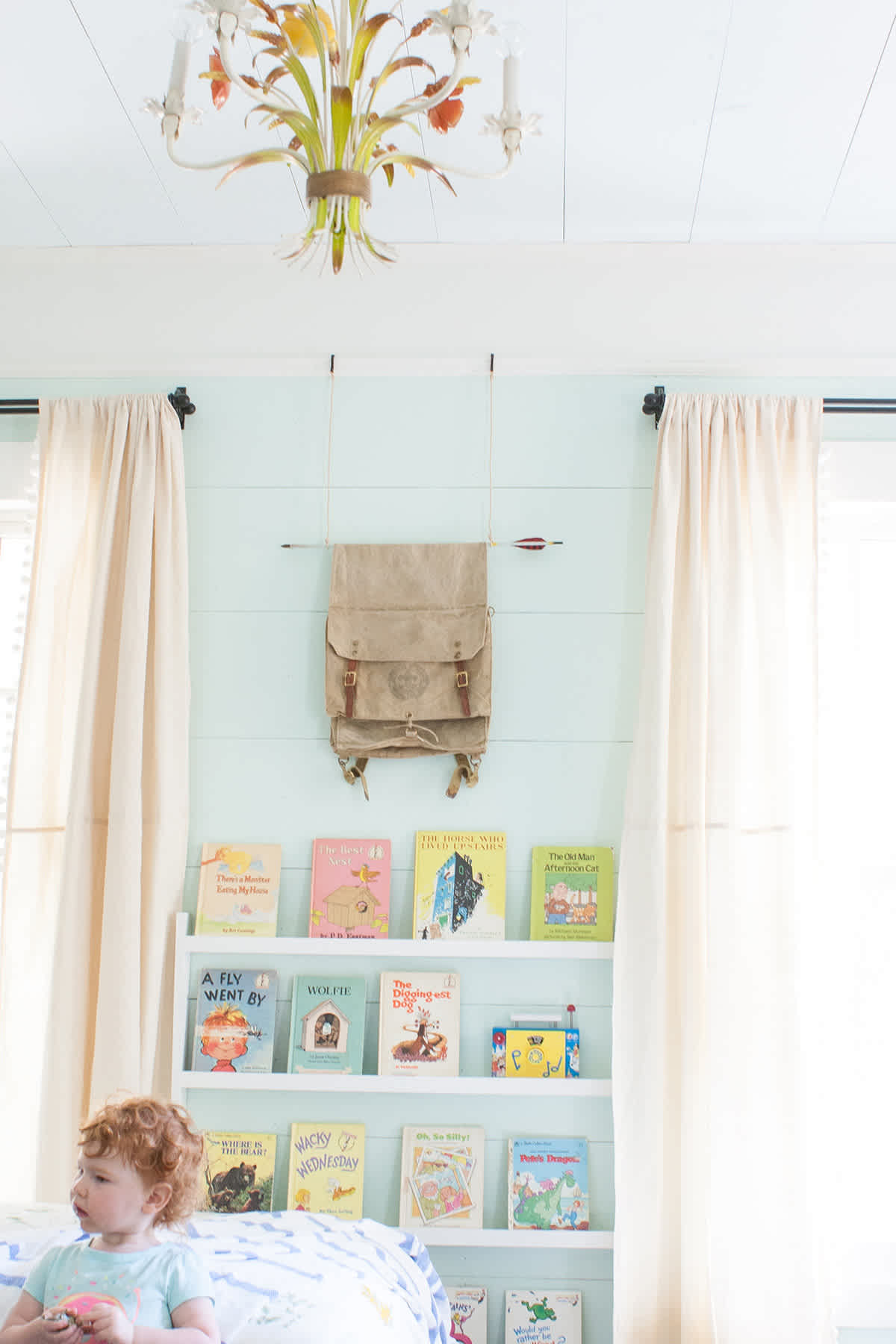 For Vivi's twin bed, we went with the IKEA tarva bed.  You can't beat the price ($79 + $30 for the mattress support) and I love the campy look and feel.  She was thrilled with the upgrade, and we also picked up some new bedding there as well.  Don't you love this duvet cover?  (I also love that scout throw from Wolf Brothers Co.!)  The bed seems really great so far - a sturdy and awesome option for the price, for those of you who are curious.  We'll see how it holds up, but so far, I'm impressed.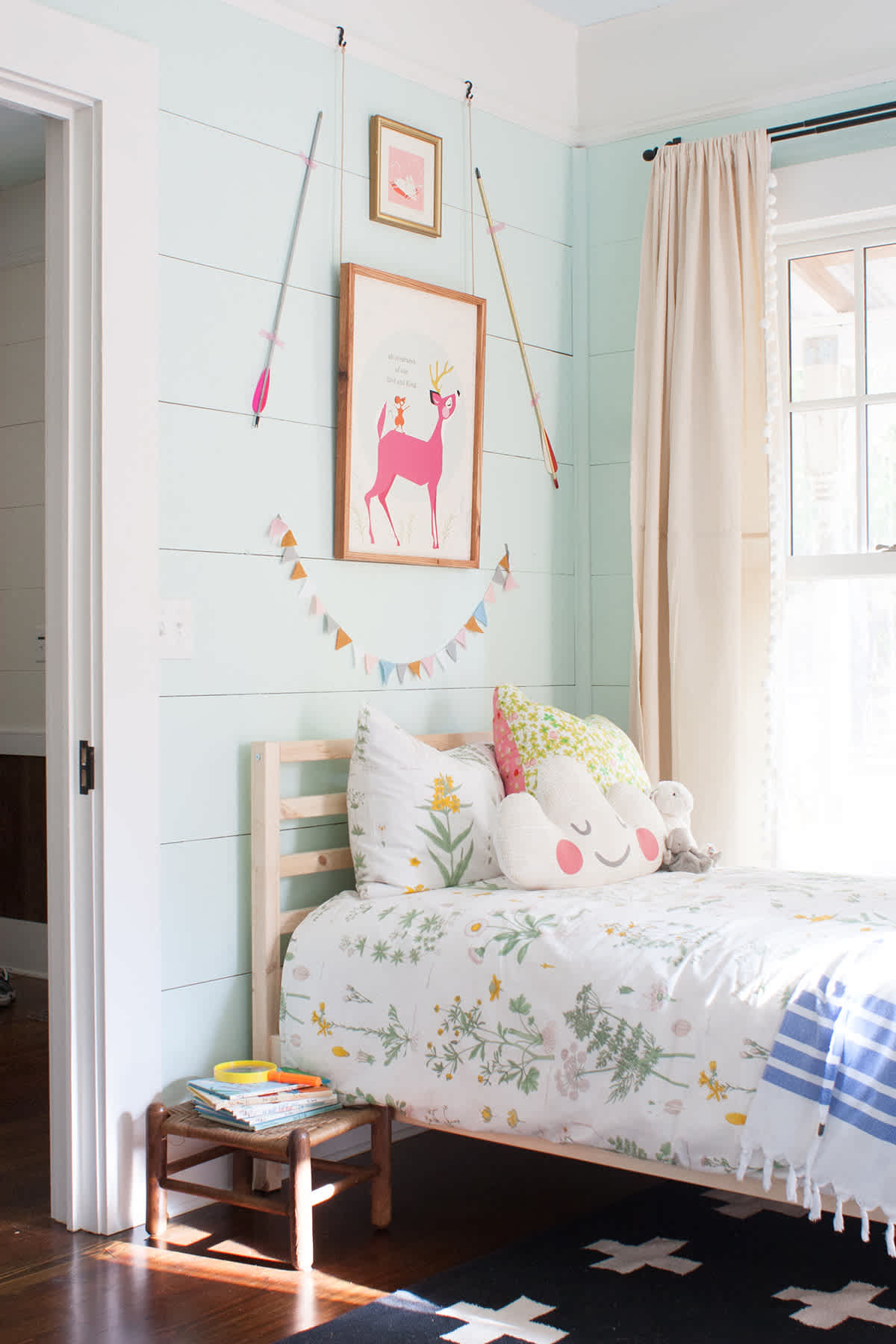 Brigette is also pretty thrilled with her bed upgrade, too.  It means she is a little bit more like "FeeFee", which is always a win in her book.  She has done really well with sleeping in the bed.  It was a bit traumatic when Vivi moved up to a big girl bed, so I've been relieved that we have had a peaceful first few nights.  It certainly helps to have big sister in there, showing her how to stay in bed and go to sleep.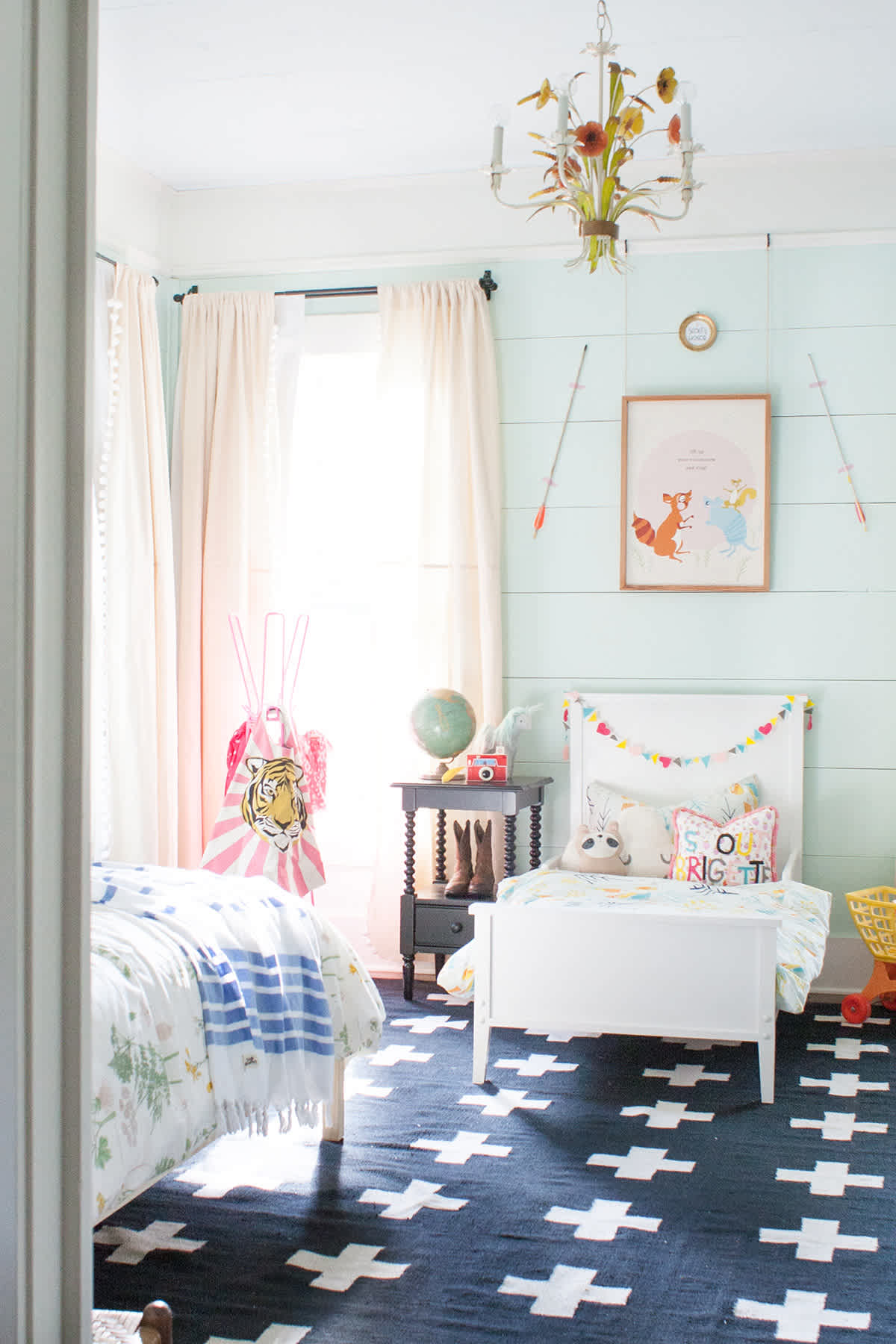 I'm still crazy about the Union cross rug from Pattern Society.  I received a lot of comments before about it being navy, but it's actually black.  However, they do offer it in navy now, so if it looks that way to you and you love it, it's available!
(Jenny Lind Nightstand; Tiger Capes)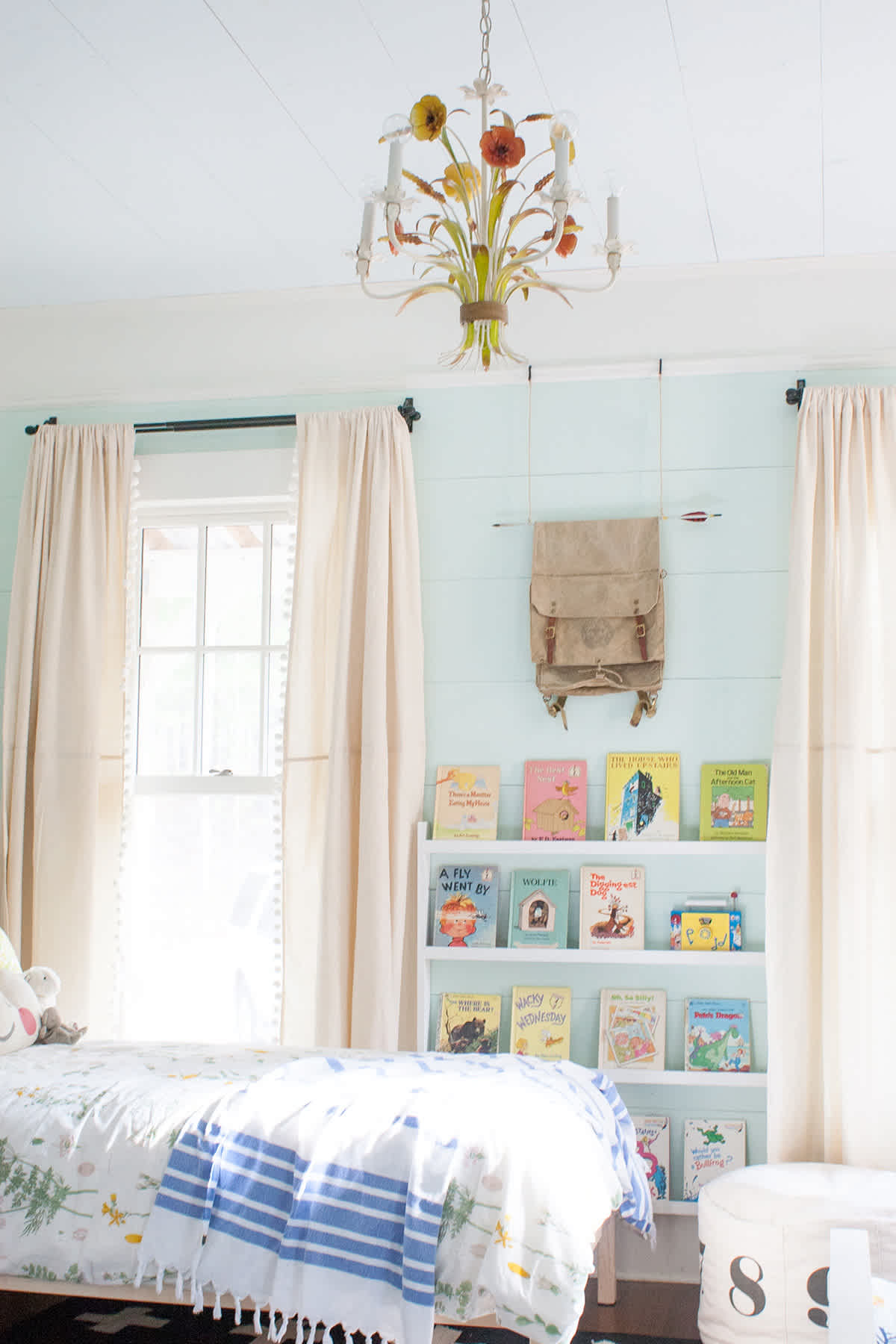 Now that the days are longer, this room is so happy with all the sunlight pouring in.  I kind of wish I could sleep in there, too . . .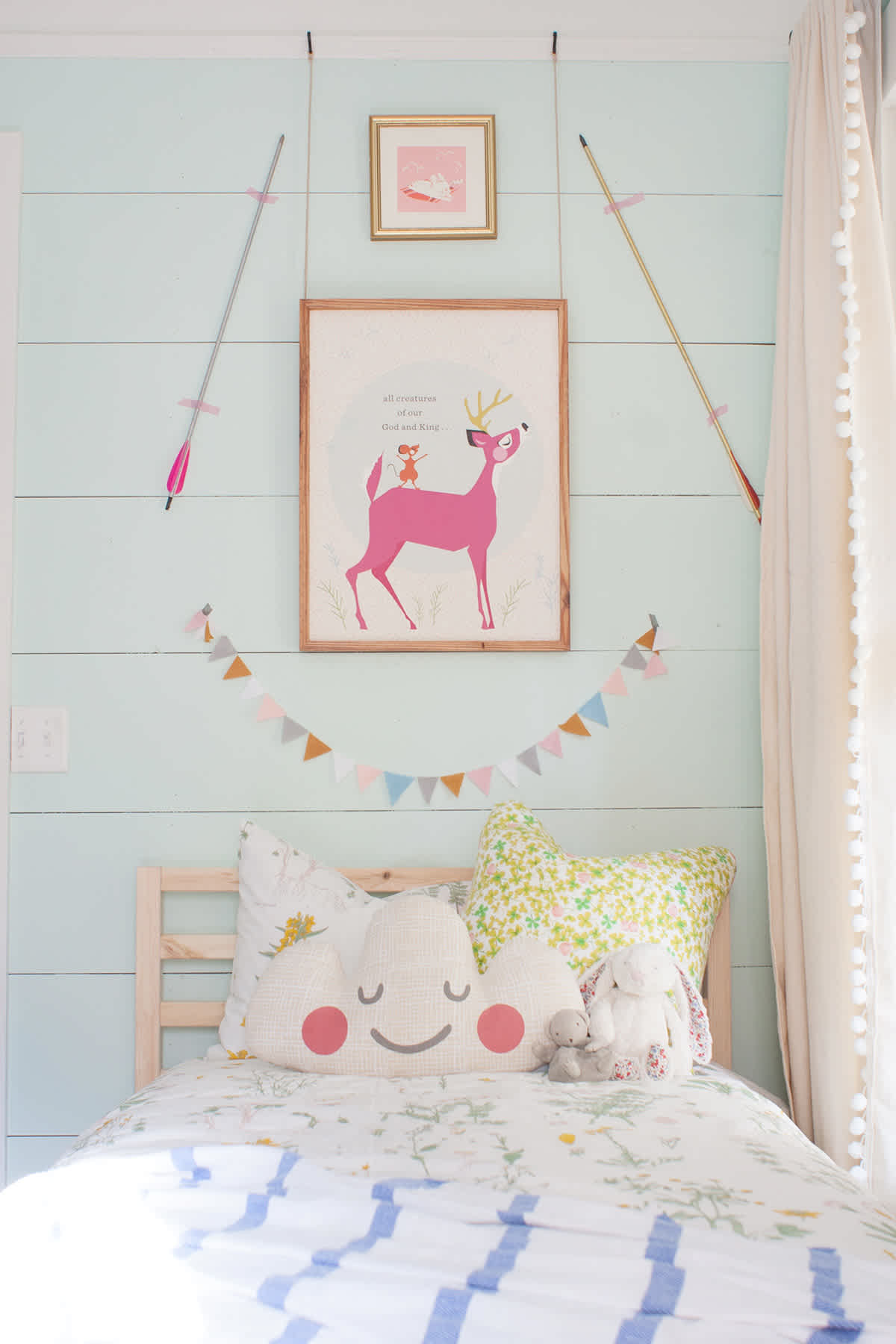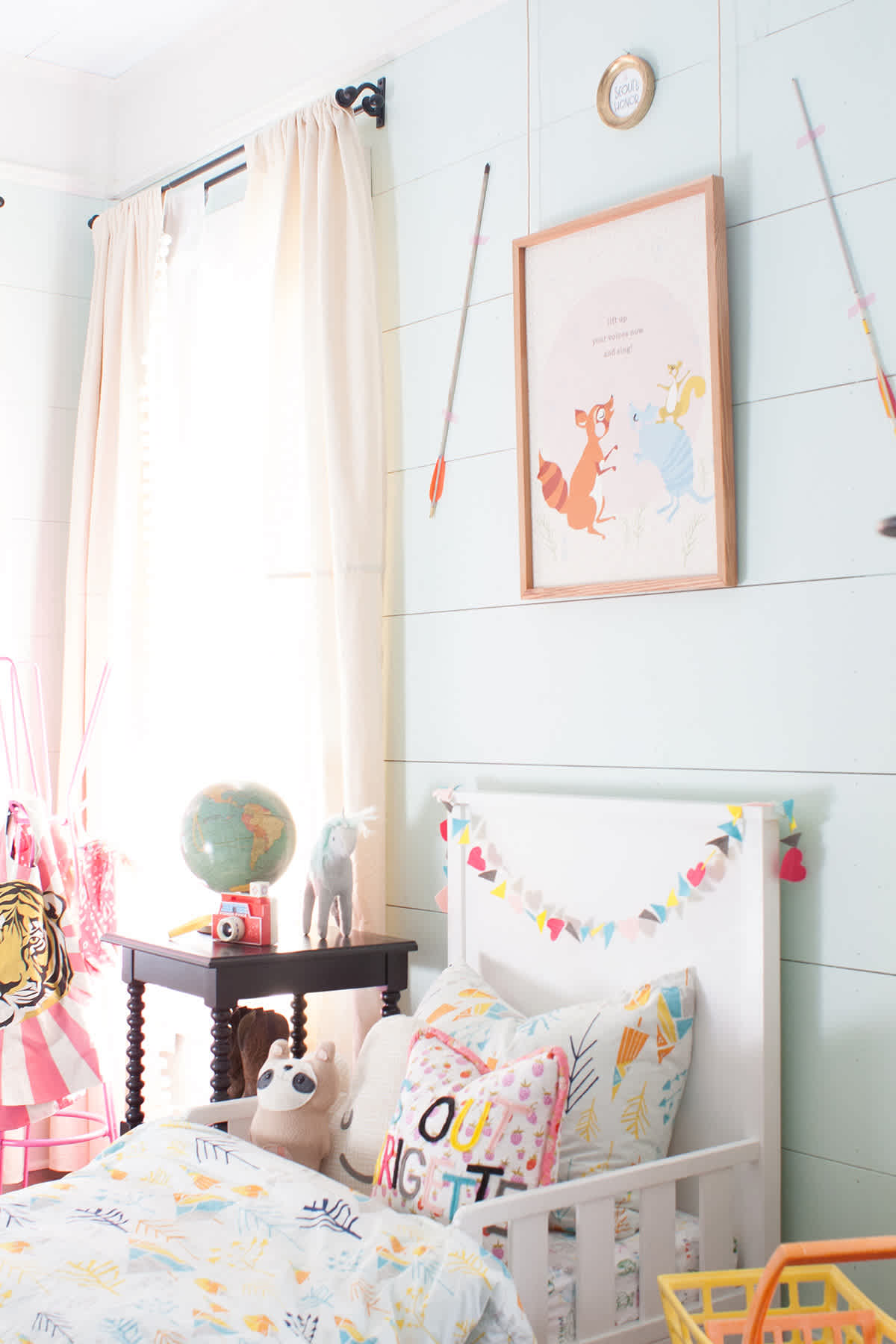 Just wanted to share the update!  We're down here enjoying spring break and lots of sunshine!