Plans for a Shared Room for three girls
I've been working on plans for our girls room at the house; although we have space for them to spread out a bit, they really love sharing, and I'm planning to just keep them together.
I love letting them share for a few reasons. Firstly, it's definitely easier to be able to do bedtime together. Secondly, the big two are at school for a long time, and sometimes they play with friends in the afternoon or have activities or other things, and I feel like it's a good way for them to have some together time. It might not be much, but it means the world to the younger ones to be with their big sister for a little bit. Lastly, I feel like it's been good for them to have to share some space. There will be plenty of places where they can have alone, quiet time as needed, but I still love them sharing their sleeping space.
Below is what I am thinking. We already have a great dresser and a vintage chandelier. (Sources below image. Pink sconces are from my fave Sazerac Stitches, and the portraits above the beds are placeholders - I have some plans for portraits, and you can find them on this pinboard)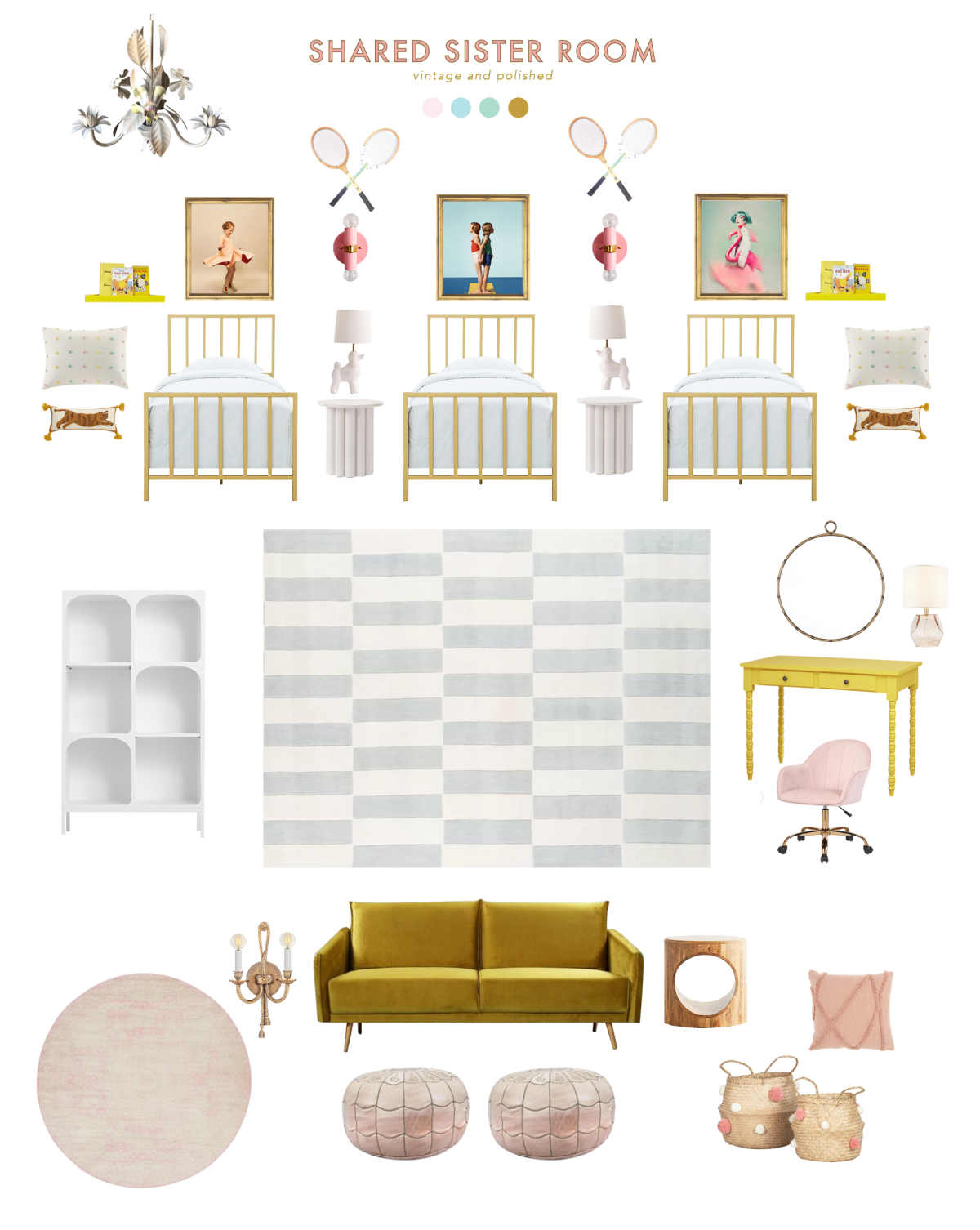 So excited to see this space come together! It's going to be so fun!!