pink baby room inspiration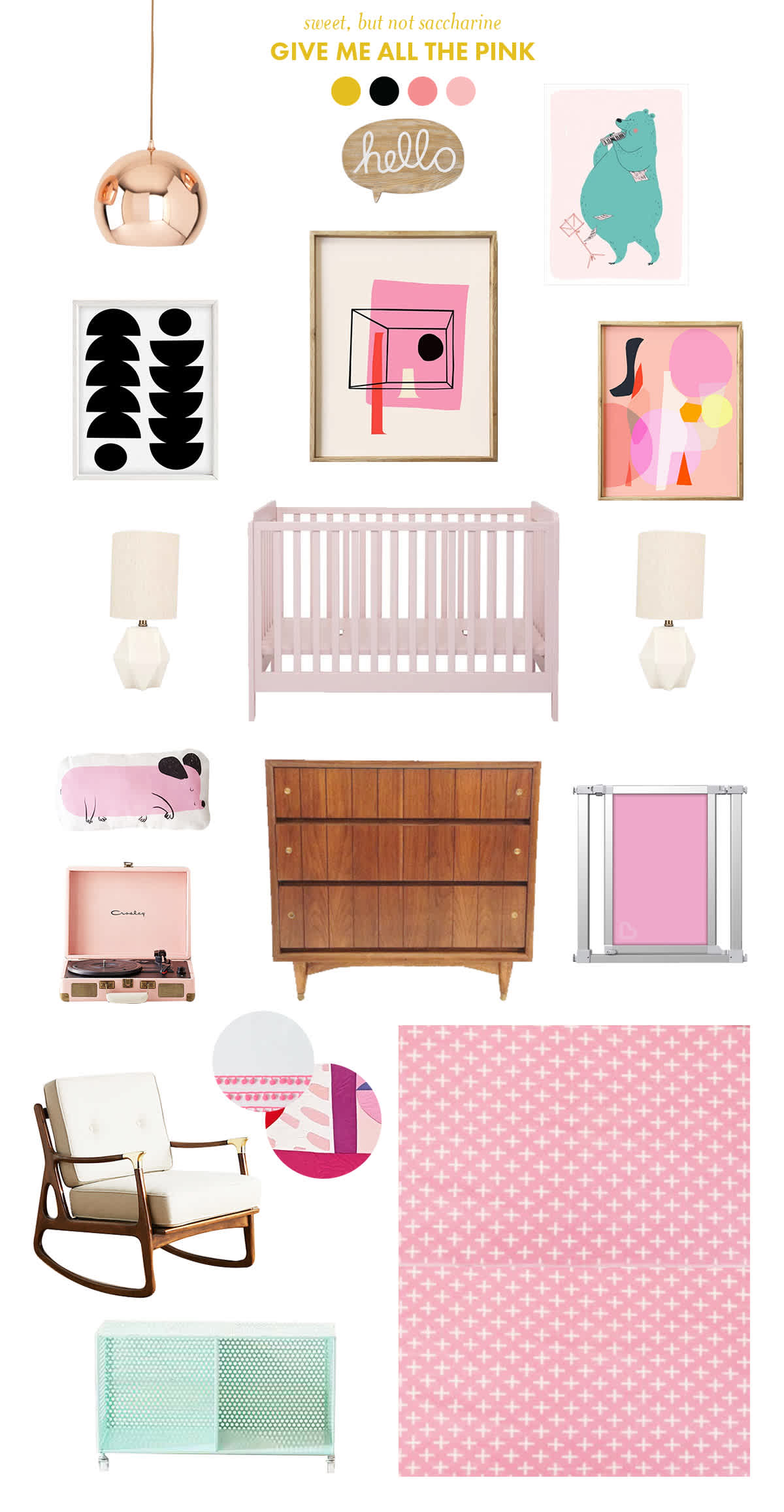 As I mentioned in my last post, September is baby safety month, so I'm creating some inspiration for a nursery around some of Munchkin's awesome safety gates.  The gate featured above is the Vibe gate, which comes with a see through mesh panel (also available in berry, cherry, lime, ice, and Hello Kitty!) that adds a fun pop of color to your space.  You have to check out the photos here (scroll down a little)- it's so fun in real life!  I'm loving this happy pink space that feels feminine, but not overly sweet.  I'm also crushing on that storage bin - isn't it so cute?  It also balances out the pink so perfectly.
Sources: (1) Copper Pendant Light; (2) Hello sign; (3) Harmonica Bear; (4) Tropical Print; (5) While I Was Sleeping Print; (6) Embrace Print; (7) Geo Lamp; (8) Pink Carousel Crib; (9) Puppy Pillow; (10) Mid Century Dresser; (11) Cherry Vibe Gate; (12) Pink Record Player; (13) Rocker; (14) Pom Pom Crib Skirt; (15) Abstract Crib Quilt; (16) Bubblegum Reversible Rug; (17) Zoey Storage Bin
Thank you so much to Munchkin for sponsoring this post!  I love working with sponsors who inspire creativity and work hard to delight moms and little ones!