one crib, three ways: part 3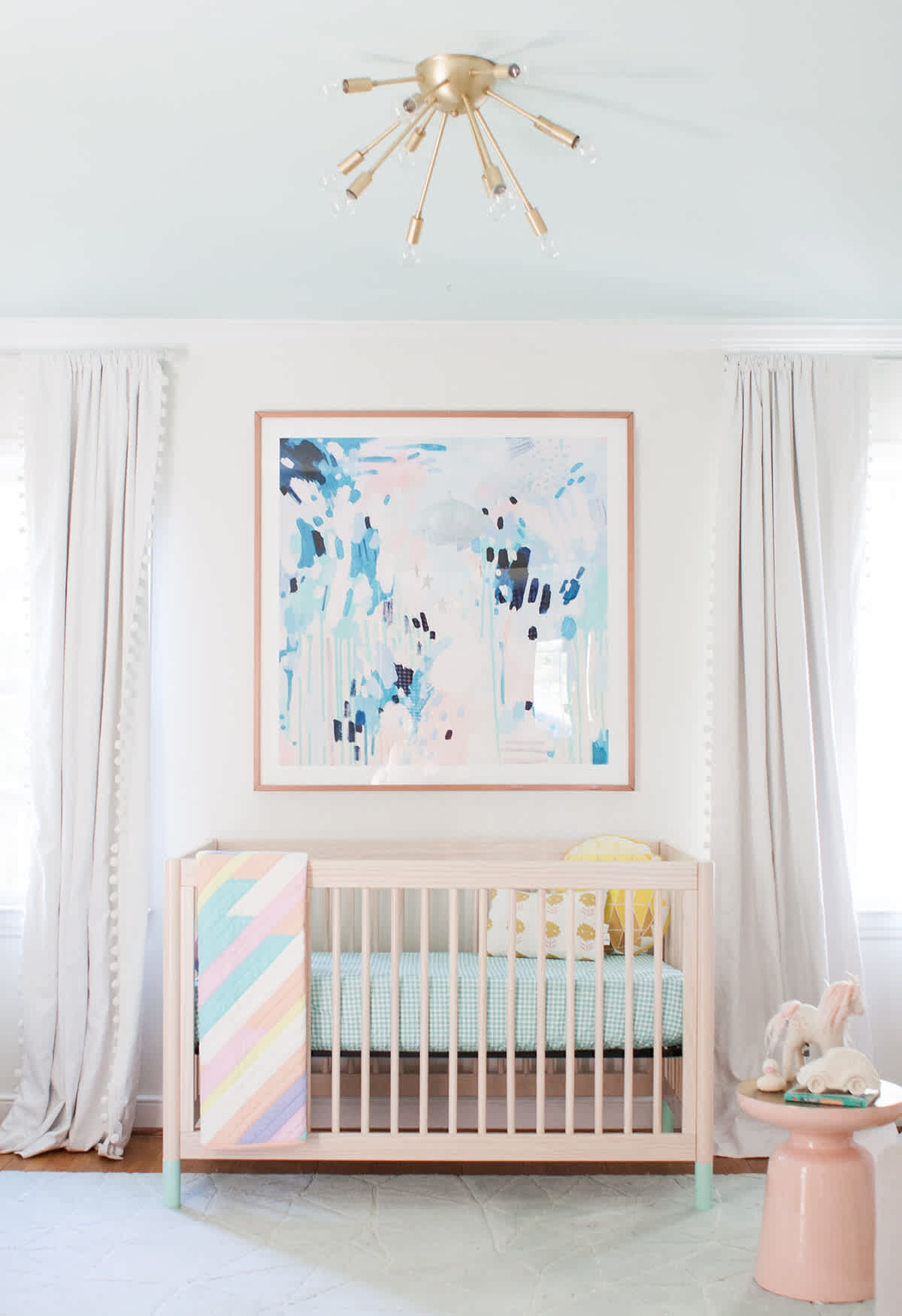 One more look for the babyletto gelato crib this week!  (Check out the first and second!) I love this mix of pastels, and that art piece will easily grow with baby (as will the crib - it turns into a full sized bed!) which makes it a great investment.  How sweet are those mint feet?
Sources: Louise Print (in the copper frame); Gelato Crib; Rainbow Quilt; Crystal Mosaic Rug; Pink Martini Table; Knit Ball Rattle; Beetle the Car; Unicorn; Pom Pom Curtains; Light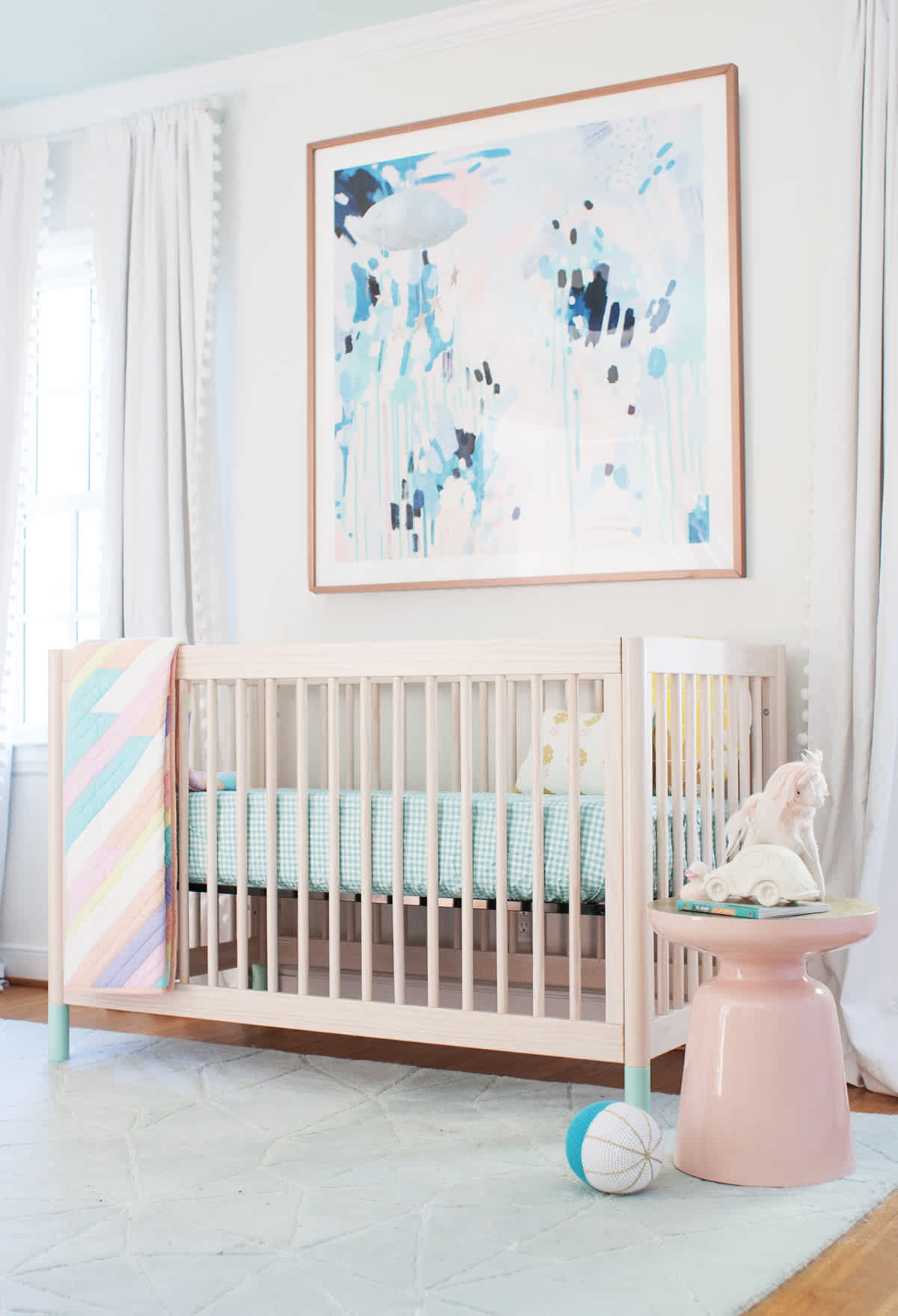 So, there you have it!  Three different and fun looks.  What do you think?  Was this helpful?  I love putting together style boards, but sometimes I think it's nice to have concrete examples as well!