Mom Jeans of my Dreams
cute styles for my curvy friends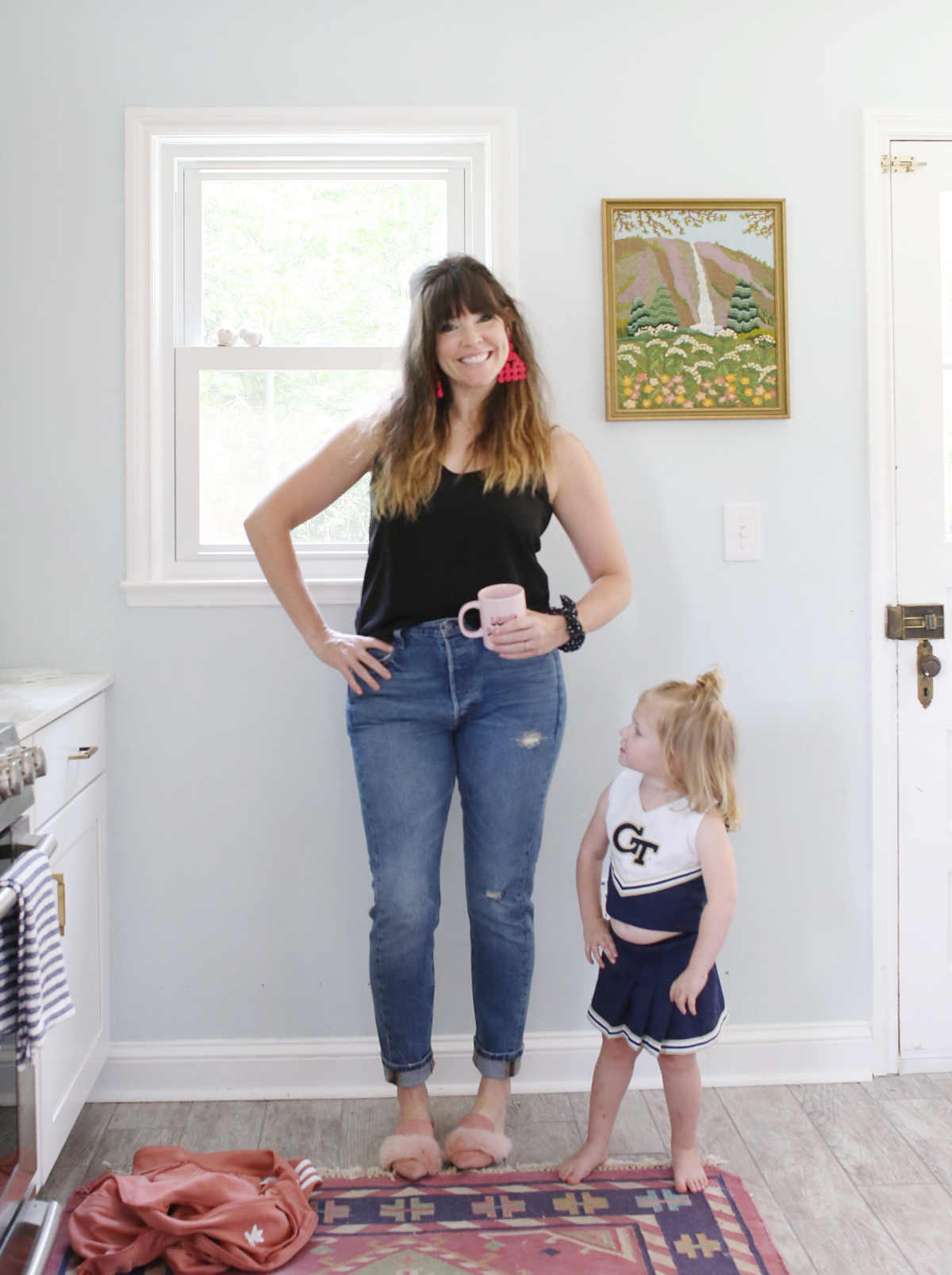 I haven't done a fashion post in quite a bit, so I thought I'd do a quick one, since I have a few essentials that I'm truly loving lately.  Also, I was hoping this would be helpful, in case any of you feel similarly to I do.  Summer is here, and I'm realizing that I'm just not a shorts person.  I keep trying to be, but it's not working out. I think I have bought four pairs this season, and returned all of them.  And that is ok.  The older I get, the more I realize that I should just embrace what I love and wear it and just not worry over it.  If I'm comfortable and confident, then that is what matters.
(pictured above: v-neck tank, altered 501 jeans, adidas jacket, similar adorable pink slides)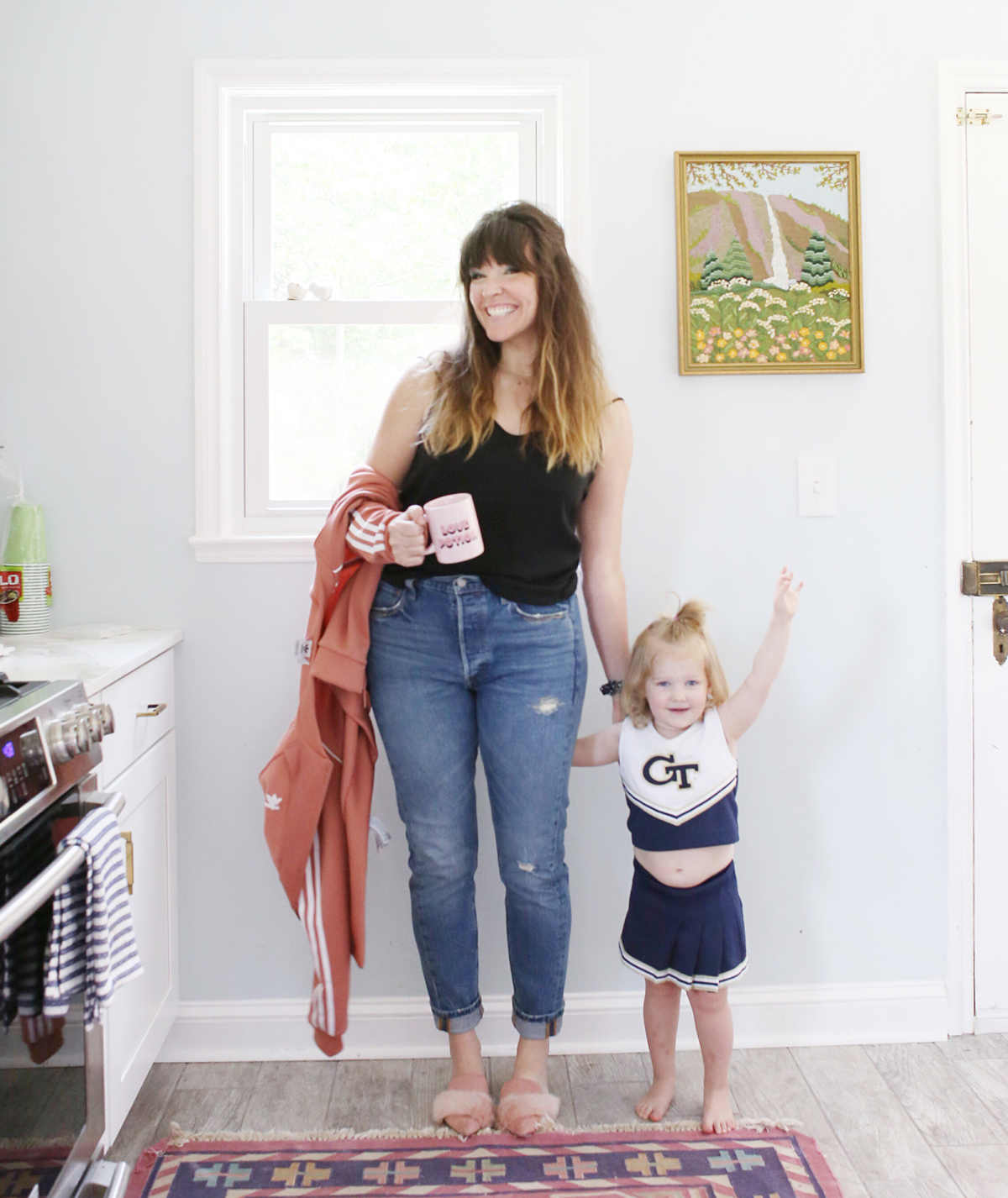 Since Levi's 501s have come back into rotation awhile back, I have been craving a pair.  It's what we all wore when I was in high school, so they certainly feel nostalgic.  We used to cut slits in the sides of the hems so they would fit over our Timberland boots, ha!  Anyway, I'm certainly not the same size and shape I was in high school, and I kept trying on 501s in stores to only be disappointed that they just simply don't work on my body anymore.
Then, I found these amazing ones.  They are the altered style, and they have a seam down the backs of the legs (such a fun detail!) and the side seams are slightly forward, creating a really nice slimming effect.  Plus, they have 1% elastane, which makes them ever so slightly more forgiving (big win!), but not stretchy, per se.  The legs are also skinnier than a traditional 501, which works well if you are curvier, because they will give you a slimmed down look as this is a bulkier jean than the skinny jeans we have all been wearing for awhile now.  Note that you'll want a bigger size, probably, than you wear in stretchy skinny jeans.  Mine are three sizes bigger than my Madewell's, but I love how they feel!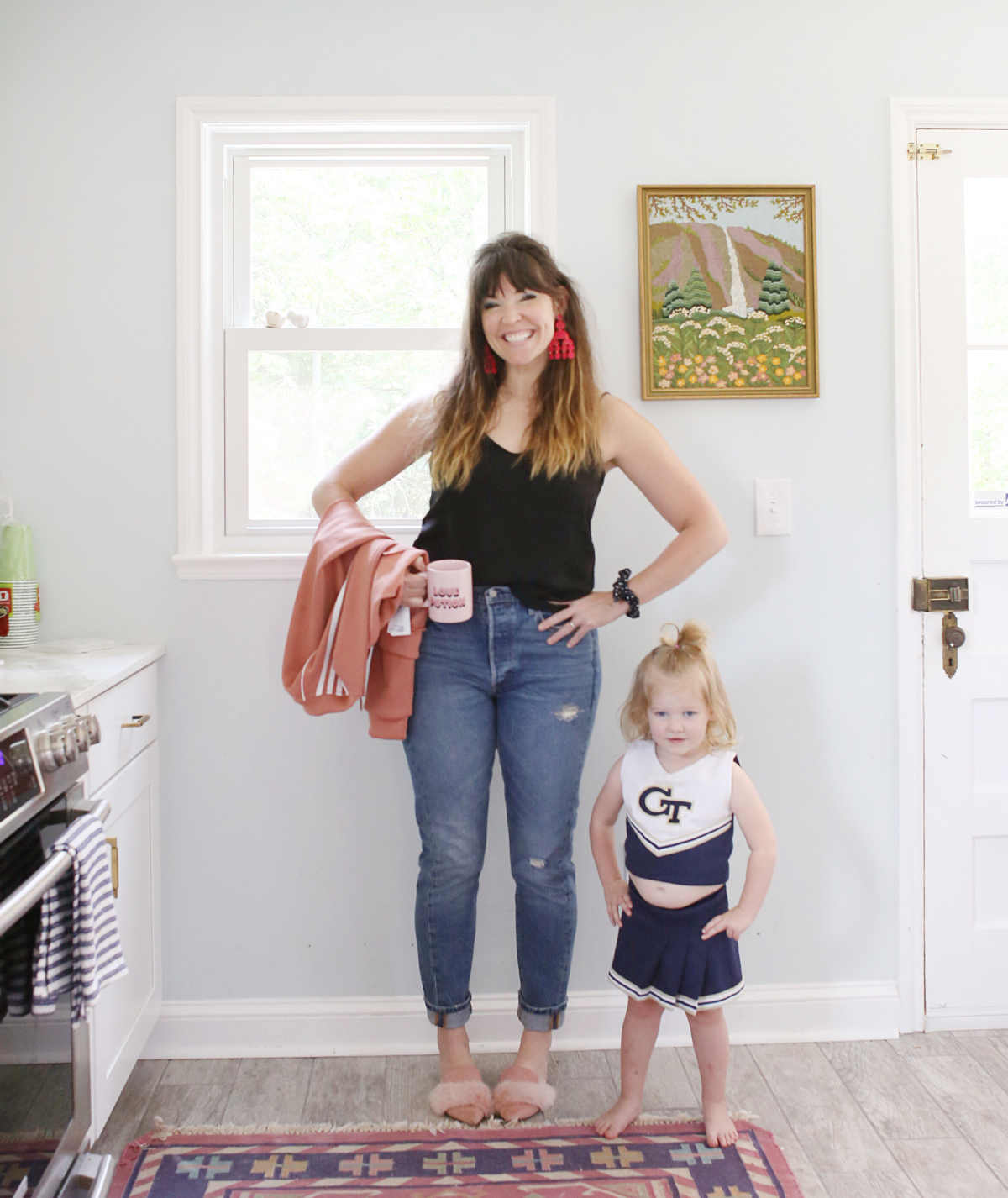 I especially love them paired with these cute tanks , which are comfy (and I also love the mahogany color!), but still have some structure.  This track jacket is my current fave to throw on if it's chilly in the morning, and works great for workouts, too!
Other fave mom jeans that I adore:
these are super slimming and I love the button through front | these have a super high rise and button front, too | drop hem skinnies | altered 501s in a lighter wash (these don't have elastane, though, so you may want to go up a size!)
Y'all have a happy memorial day!