making the most of a slow summer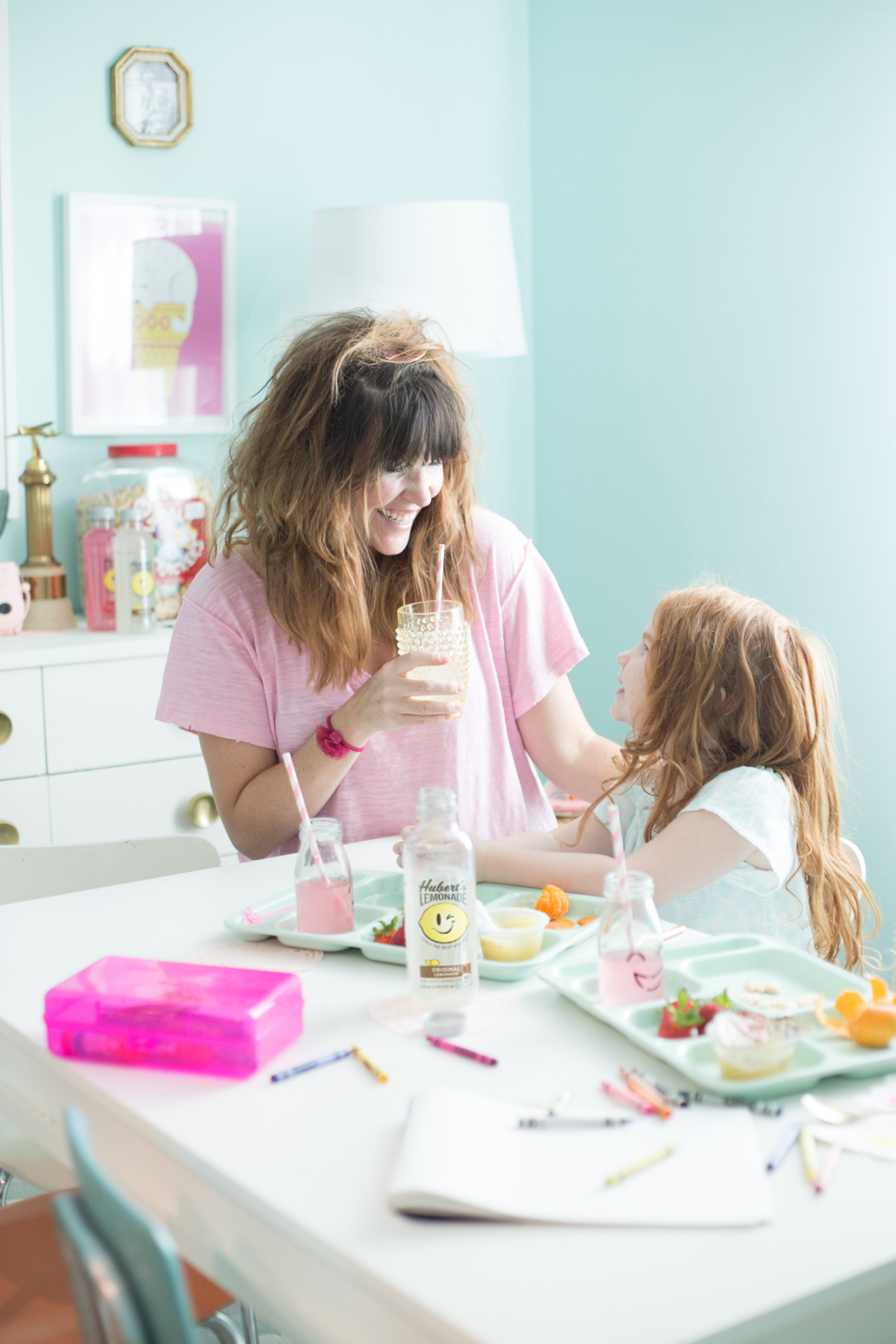 (This post is sponsored by The Coca-Cola Company.  All thoughts and opinions are my own.)
This summer has felt so different.  Usually for me, summer is accompanied with a slight sense of panic about what we are going to do for the long weeks stretching ahead; those few days of preschool a week honestly help me keep my sanity, and I always miss it!  But, this time around, it hasn't been the same.  Vivi and Brigie were on slightly different schedules last year, making pick up a challenge with an overtired baby who gets weary of the carseat.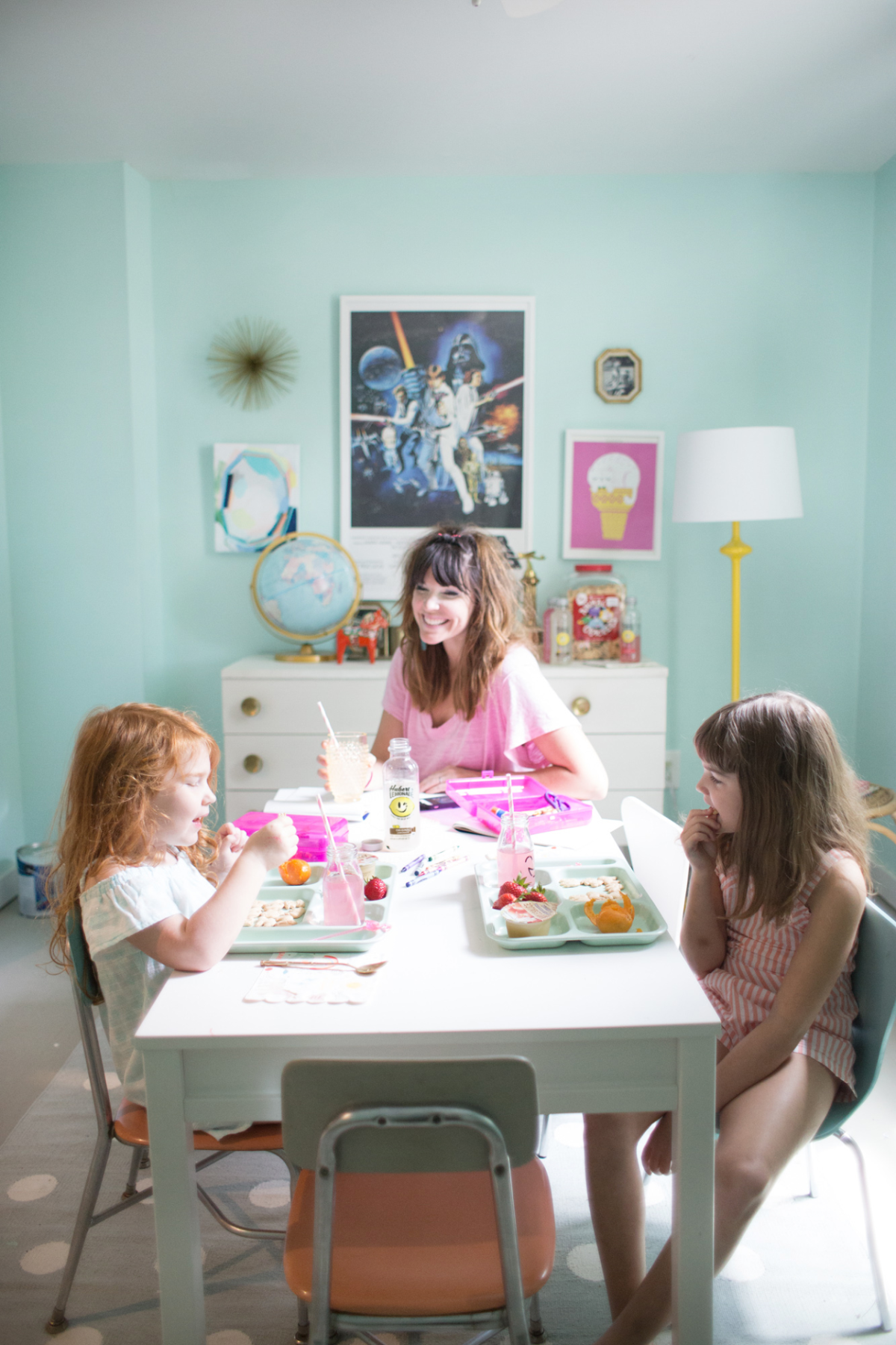 And it's hard for me to believe that Vivi will be in first grade next year, which will mean earlier mornings, and I don't want to think about the afternoons yet!  It's become clear that the months are flying by more quickly than I realize, and I just want to soak up this summer and delight in this simple time before the fall craziness begins.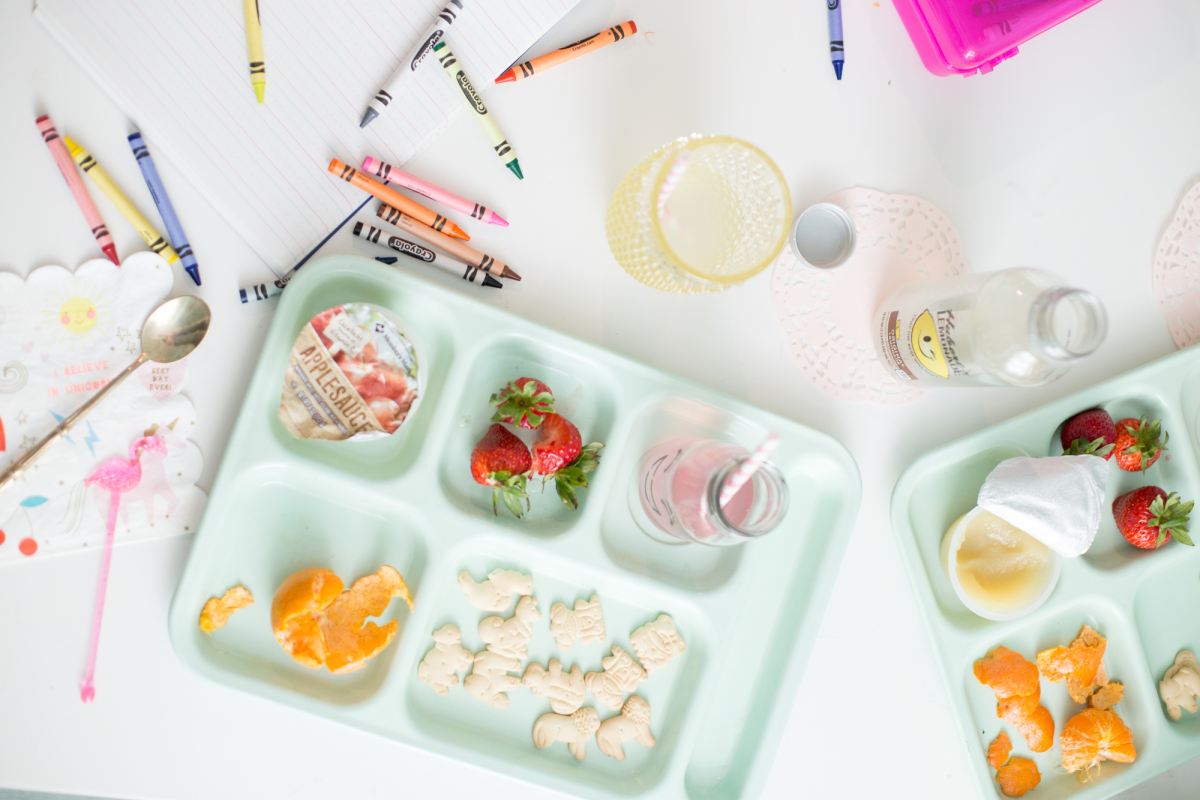 It's especially hard to get quality time with my big girls; Ellie is a very busy 18 month old and takes up a lot of my time and attention.  It seems like when the older two need something, I'm short on patience, energy, or time, and I often find an edge creeping into my voice, which I don't like.  Finding ways to invest in Vivi and Brigette is a challenge, and it's something I'm looking to do more of this summer.  I've been working on this craft room downstairs; a special room only the big girls can use, and we spend time in here while Ellie naps in the afternoons.  We can play, talk, read, make stuff, and have a little snack time together.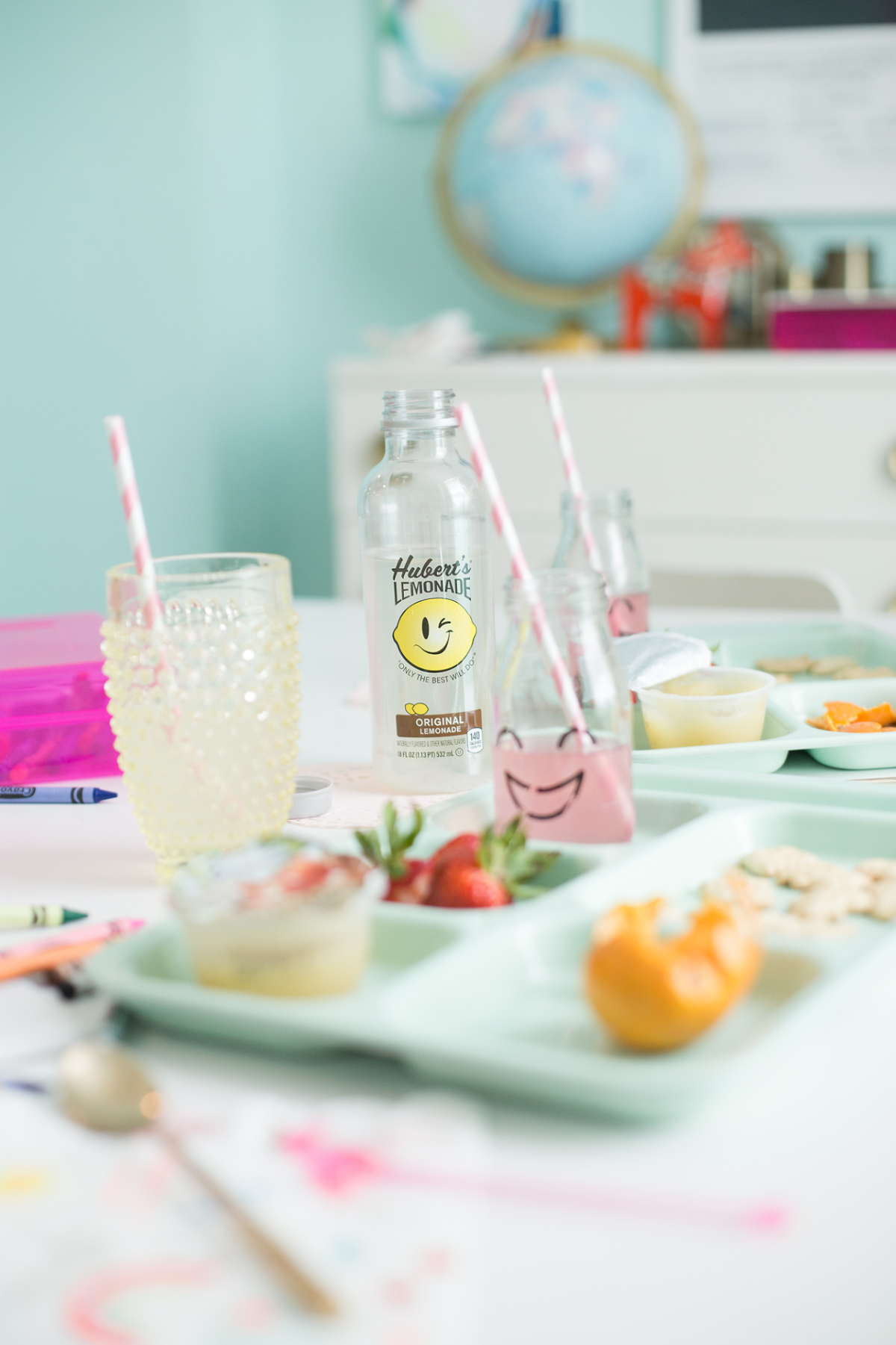 The girls love these vintage cafeteria trays; they make snacks feel extra special, and I fill them with yummy Member's Mark applesauce, and these Member's Mark animal crackers (their favorite - they love making up stories about the little creatures!) and some fruit that I snag from Sam's club.  We also share some Coca-Cola® Hubert's lemonade for a special treat (they always want lemonade when we go out, but I won't let them have it, so they get really excited to have some in their favorite glass bottles!).  Their favorite flavor is "the pink one," i.e. strawberry (I like the original).  We talk about our day, what they are thinking about, we draw a little, we spend time together.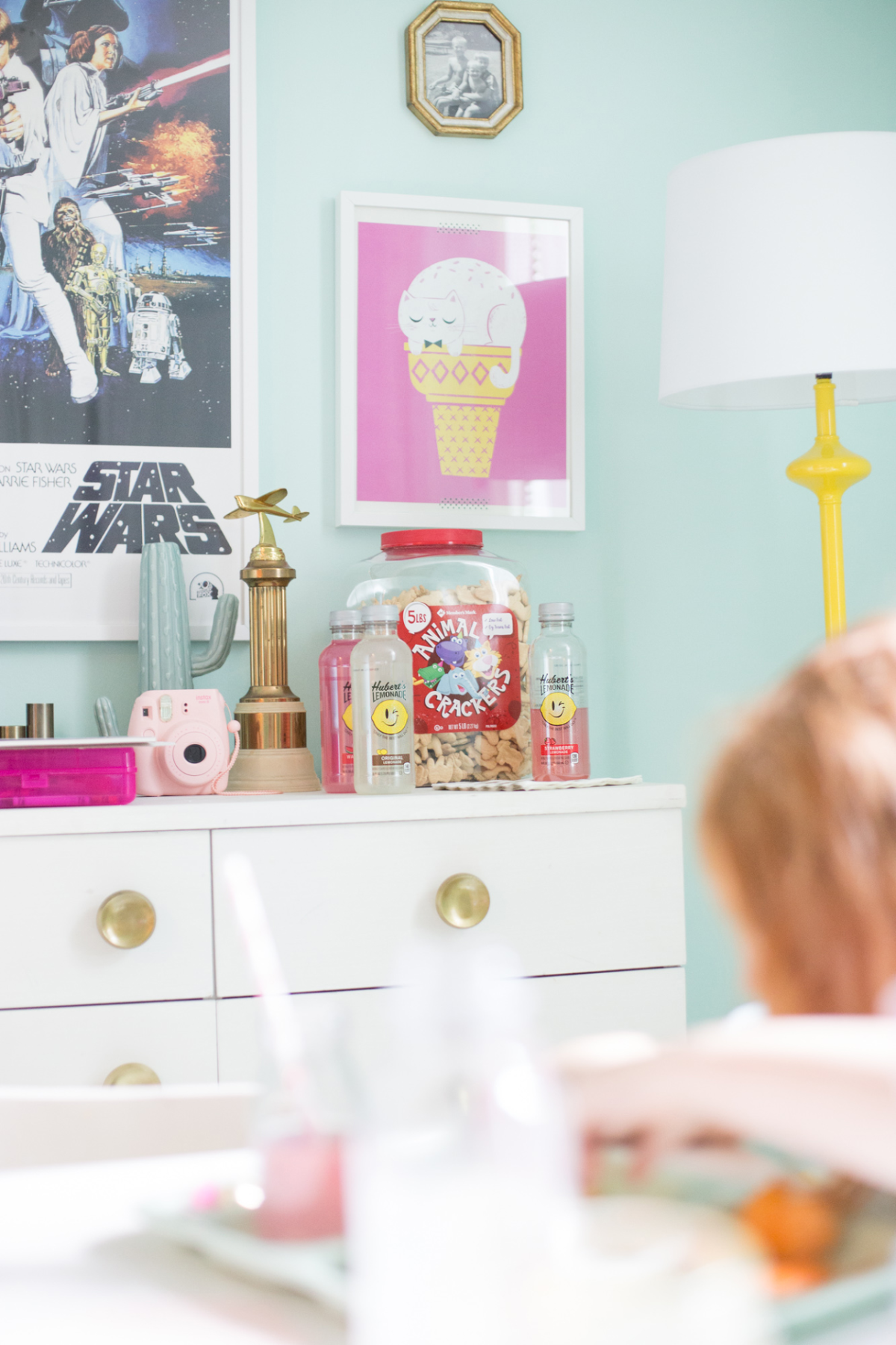 It's so fun to have some focused time with them; usually I'm working on fixing meals, managing Ellie, etc. and they can't really get my attention.  I love this sweet opportunity to pour into their hearts when I'm not scattered.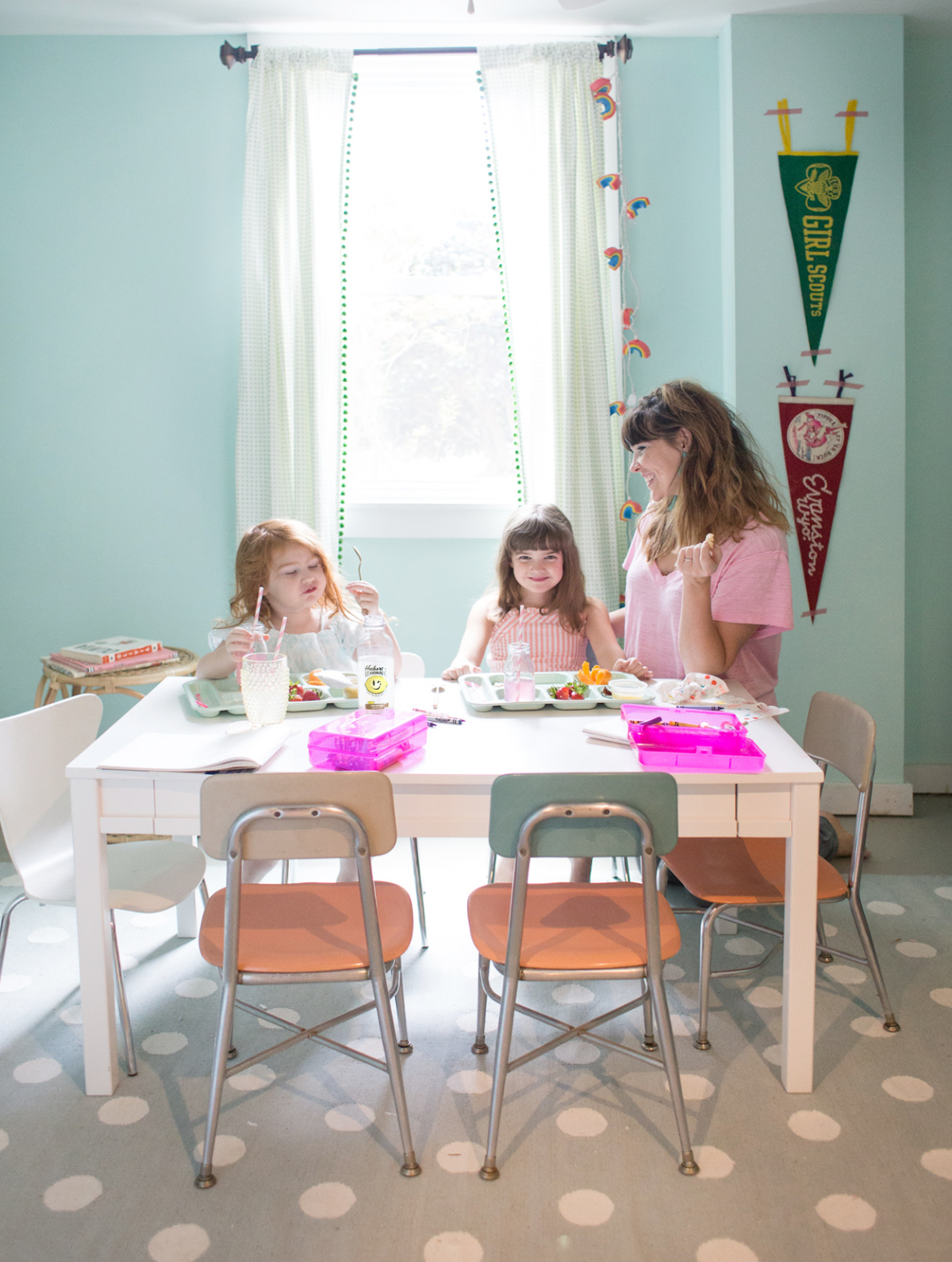 I mean, how sweet are those little faces?  These conversations are such a  treasure!  It's the perfect way to cool off in the middle of the hot day when it feels too stifling to be outside.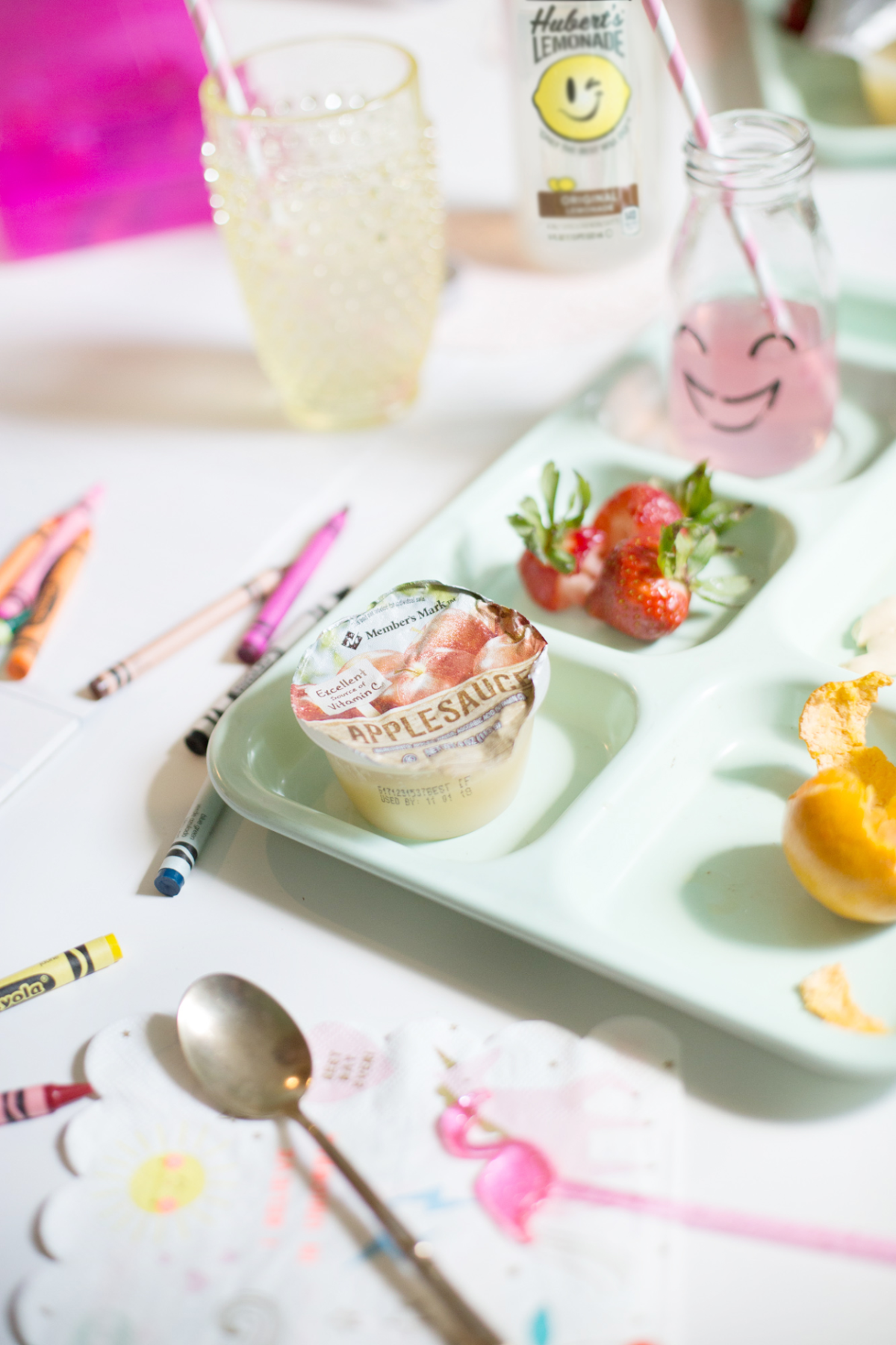 How do you make ways to spend focused time with your little ones?  Be sure to check out the 100 Ways to Summer sweepstakes, with weekly prizes and fun recipes!
Thanks so much to Sam's Club and The Coca-Cola Company for helping us slow down our day and spend some time together.