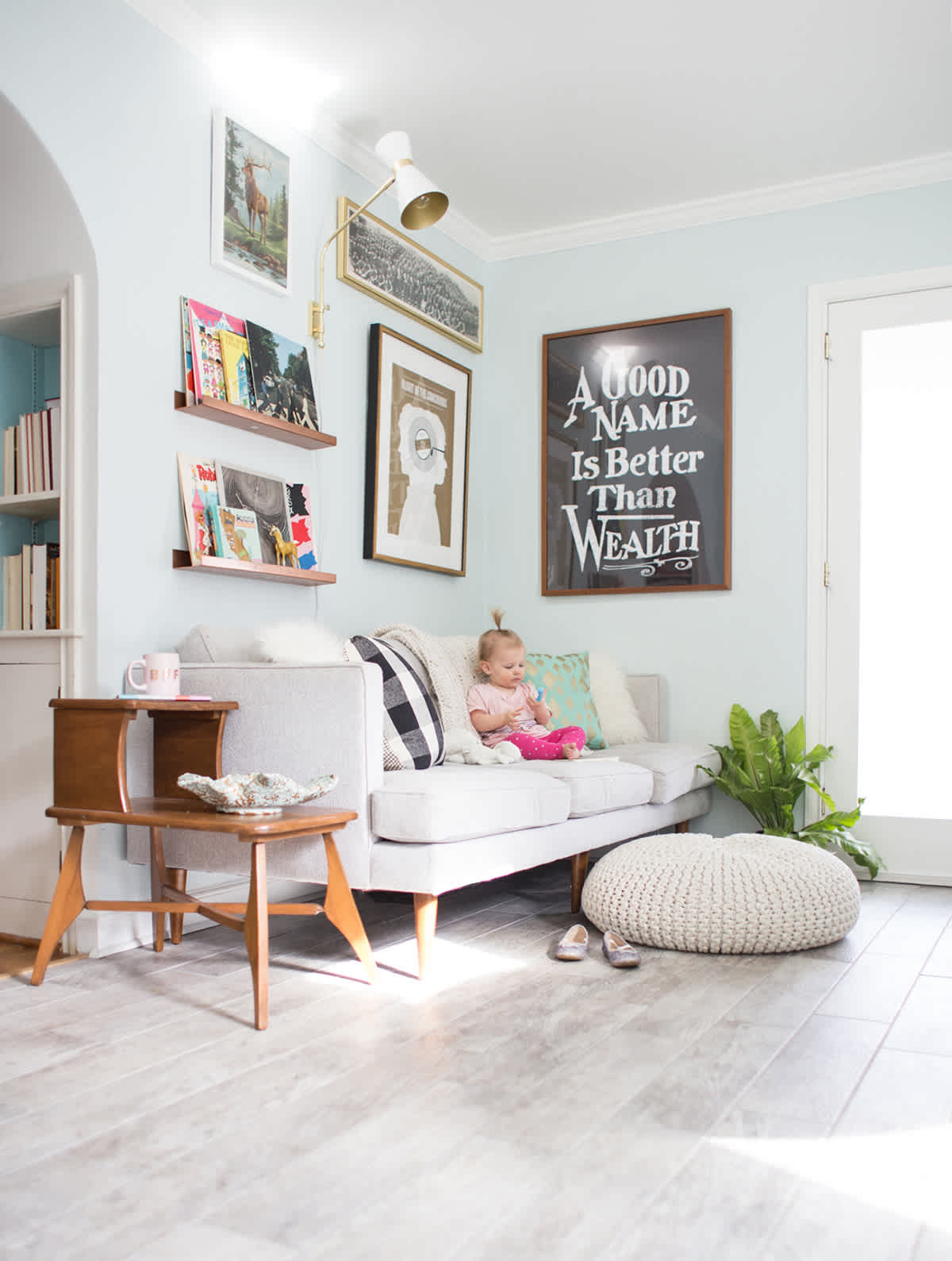 I'm been working on pulling together our little den space; it needed a little more attention to detail, and I've finally been able to get around to it!  There are a couple of things I'm waiting on (like the rug!), but just wanted to share the progress, especially since I know so many of you are interested in the "good name" print!
(Sources for above: Shelves; Similar Sofa; Pouf; Sconce; frames from Framebridge)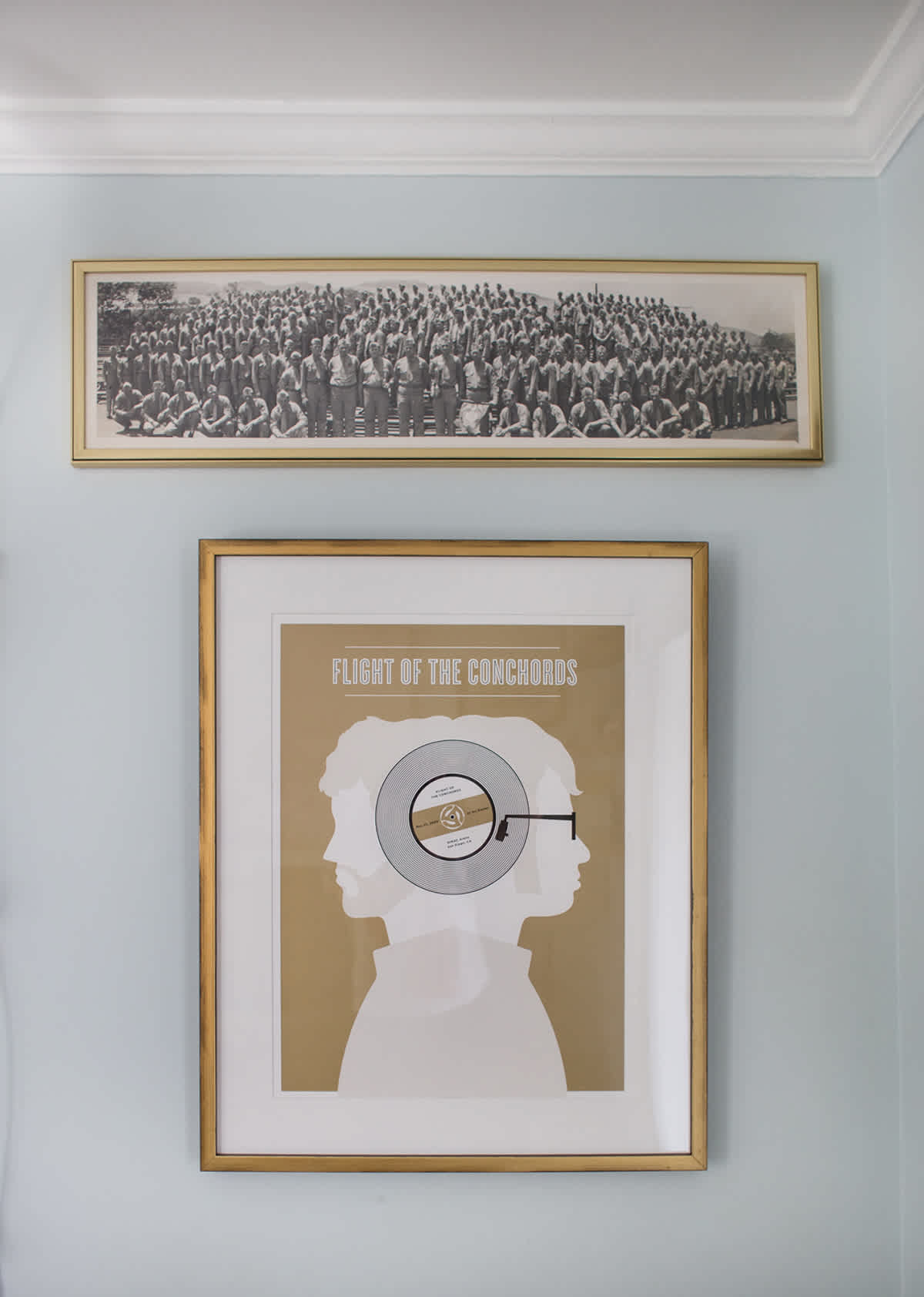 I worked with Framebridge to frame a few favorite pieces for this space, and I love how they turned out!  I framed this Jason Munn poster in the Olympia frame.  It has black sides and a gold finish on the front.  The long piece above is a photo of my grandfather and some of his fellow Marines (in the Dorado frame)- he fought in the Korean War.  I also re-framed a vintage paint by number in the white Irvine slim frame which gives it a new polish.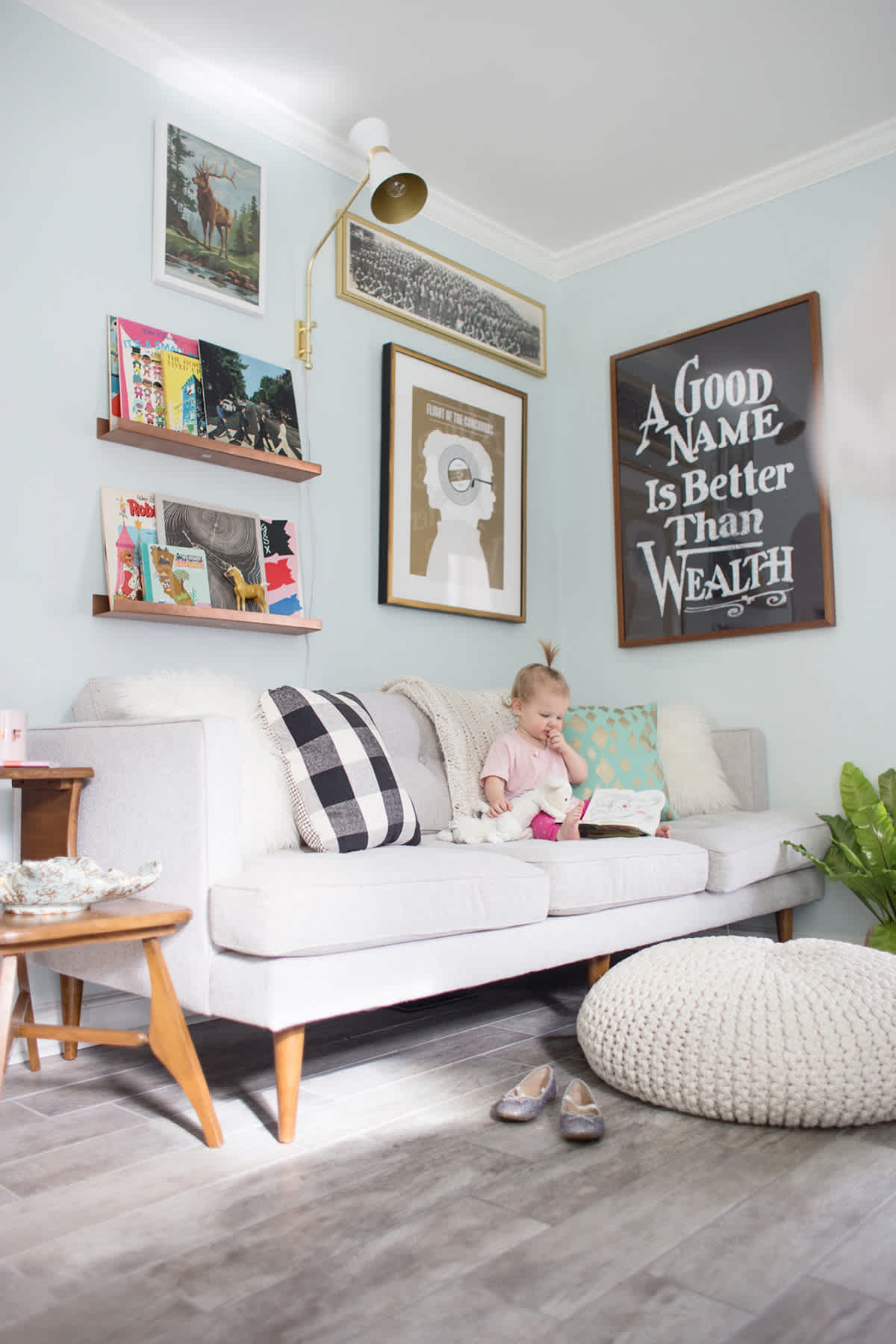 Lastly, this "a good name is better than wealth" poster is framed in the Sonoma frame.  It's printed from a vintage postcard, and since it's not my own design, I'm uploading it here, so you can download it and frame it yourself!  All you have to do is upload the file on Framebridge, select your frame and the size you want (this one is printed as large as I could get it, and it was only $159 - so simple and affordable!).
Let me know if you have any trouble with it - so happy to help!