kid friendly living room update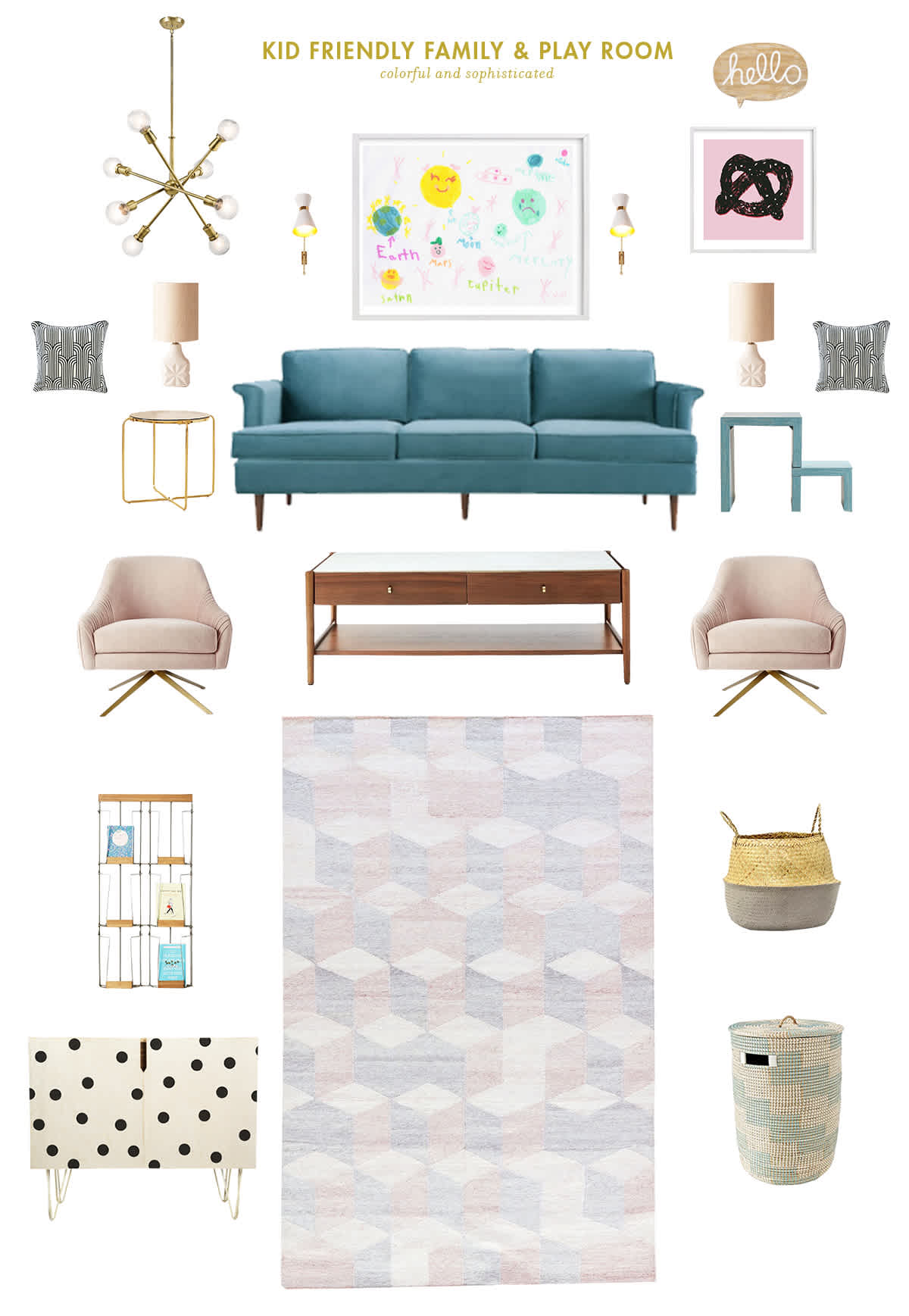 I'm working on updating/refreshing our living room a bit.  I've shifted things around with the kitchen redo and Ellie's nursery, and now it's kind of a hodge podge, and I want it to feel more intentional.  (see some past photos here and here.)  I actually spend a lot of time here; we don't have an office, so I end up working here a lot and also enjoy reading/slowing down at the end of the day here when kiddos are in bed.  The girls also spend a good bit of time in the living room playing, so I'm hoping to make it kid friendly with some thoughtful storage, while also being a welcoming space for grown ups at the same time.
Vivi recently drew this picture of the solar system that I just adore, so I'm thinking about making it big over the sofa.  (I know, I say that right after the whole "grown up" thing, but I think just about anything becomes a striking work of art when it becomes large scale.  Ok, maybe not anything.  But the right things.)  This won't be exactly how things will wind up as I'll be using some items we already have, but this is the general feel.
Sources: Pembroke Light; Ditte Sconces;  Hello Board; Pretzel Print; Mandy Table Lamp; Gala Side Table; Sea Blue Sofa; Swing Out Side Table; Black & White Pillows; Robbins Coffee Table; Swivel Armchairs; Little Library Shelf; Cavallaro Credenza; Pyramid Blocks Rug; Hamper; Gray Seagrass Basket