DIY Print Art for a Kid's Room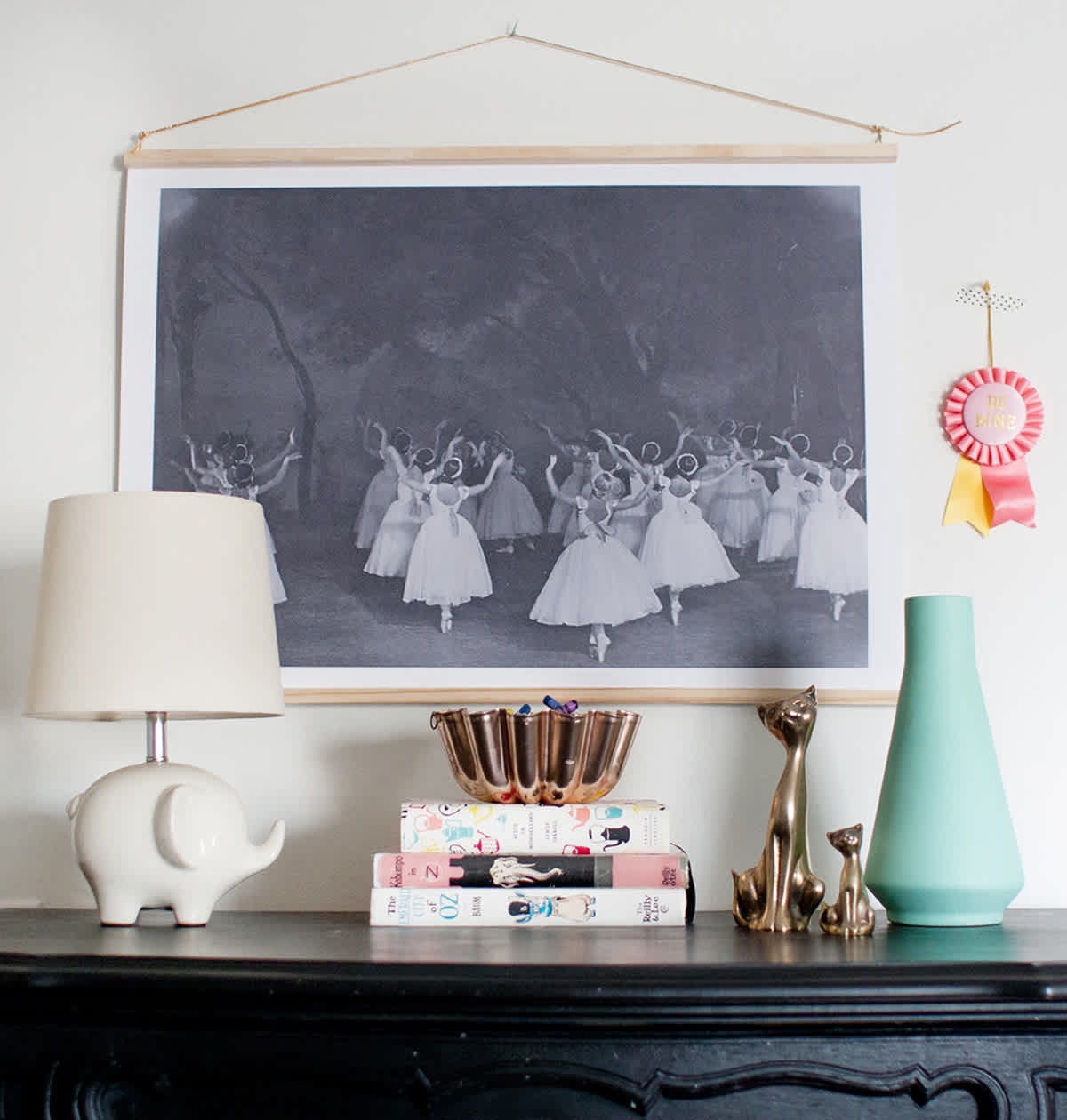 I think it's always fun to find ways to create original art of a nursery or child's room, because often you can do it fairly inexpensively (not so slight any of the amazingly talented artists out there - it's just really expensive sometimes to get a large statement piece on a budget).  Here is a great option that will cost you very little, and look really great.
pictured above: elephant lamp (which you should know is a UK item - my electrical engineer father re-wired it and bought a special socket for it for me, so while incredibly cute, it's not necessarily ready to use stateside); alice in wonderland; vintage brass cats; similar aqua vase; be mine ribbon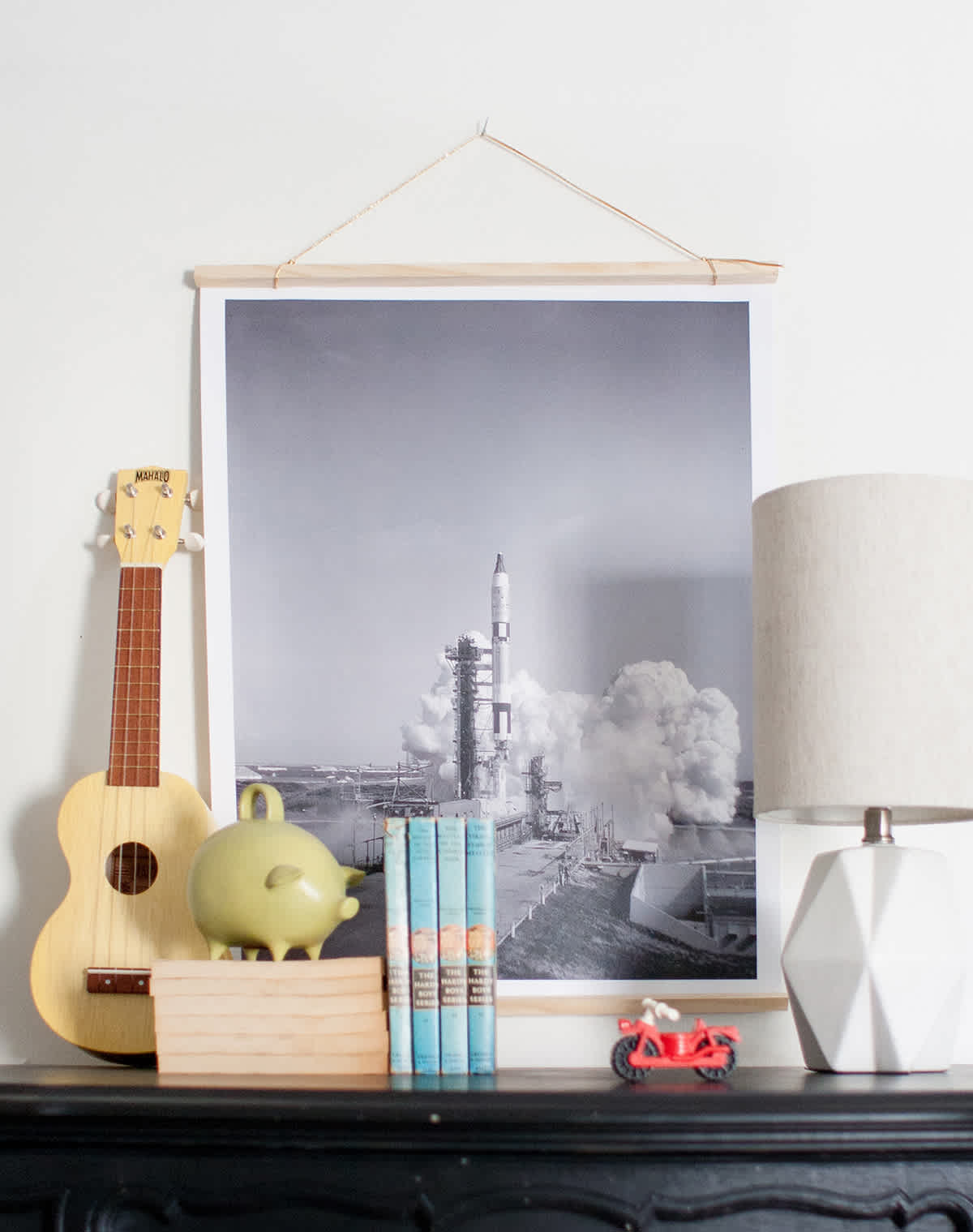 Chip came across this site and shared it with me, and I loved the wealth of vintage photos curated there.  All are free of copyright restrictions, so you can print them (but don't sell them!) and you can literally scroll forever finding gem after vintage gem.  I love all the space options, which are so perfect for a little boy room, or rocket loving girl! (direct link to ballerina print - I just made it straight black and white)
pictured above: ukelele; piggy bank; vintage hardy boys books; faceted lamp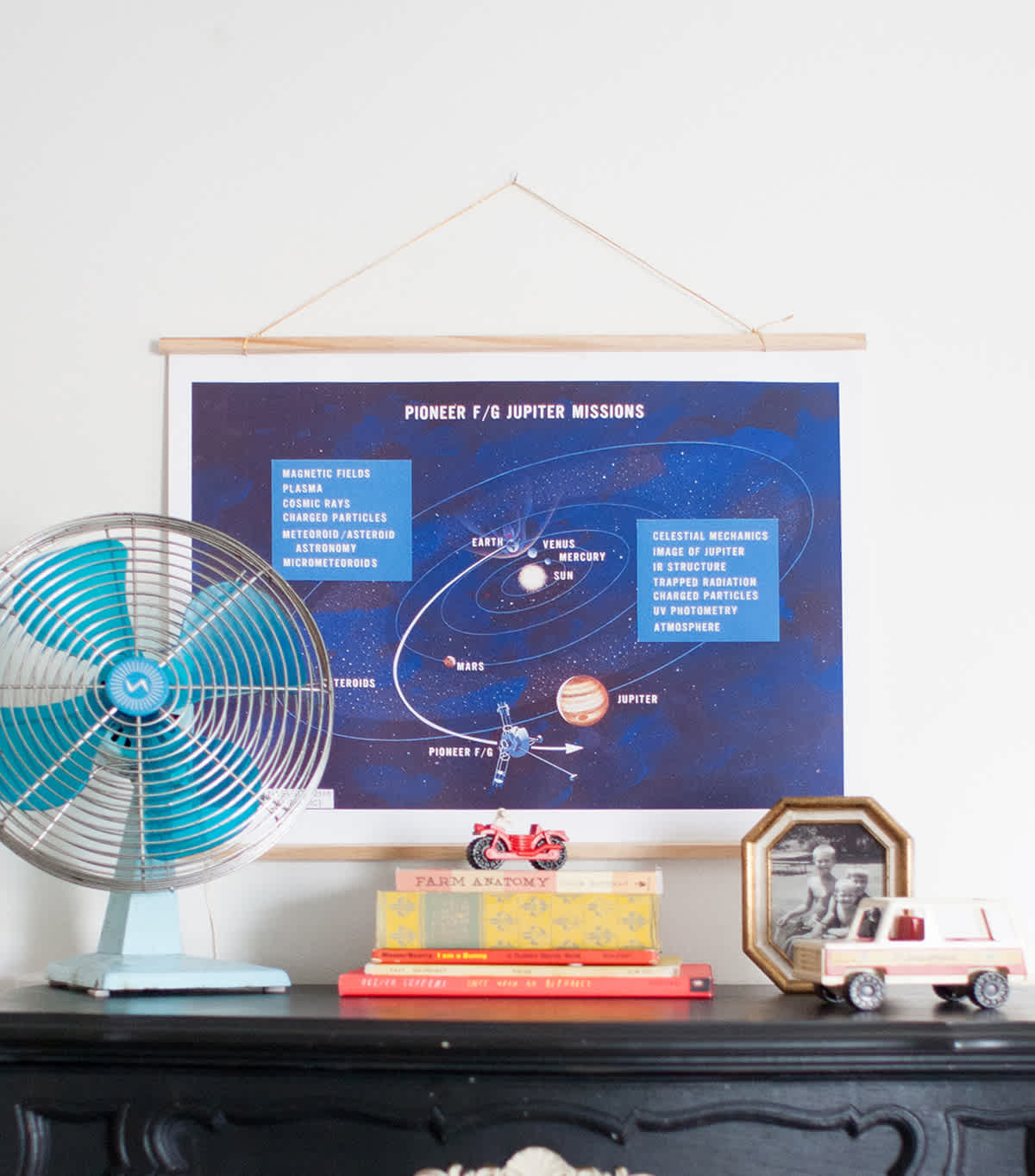 To do this, simply download the photo you choose, and send it to print.  You can use a digital printer (if you don't know of one, here is a local one I use - a 24" x 36" is only $35) or you can go the engineer print route from Staples or Parabo Press (engineer prints are just thinner and not as sturdy as posters, but they look awesome!).  Then purchase some trim from a hardware store (I like the 3/4" flat trim, or 1/2" square dowels) and cut to size with a hacksaw or have it done in store, staple gun the trim to your poster, and add some twine/ribbon/string, and it's ready to hang!  You can also go the more polished and lovely Framebridge route, and have them print and frame it for you very affordably and beautifully!
So, there you go! An excellent resource for some vintage photos, and several ways to print it yourself and make it look awesome!
It's similar to this project, which you all seemed to love, but with way more options!