How to Throw a Benedict Society Party / A Library Birthday Party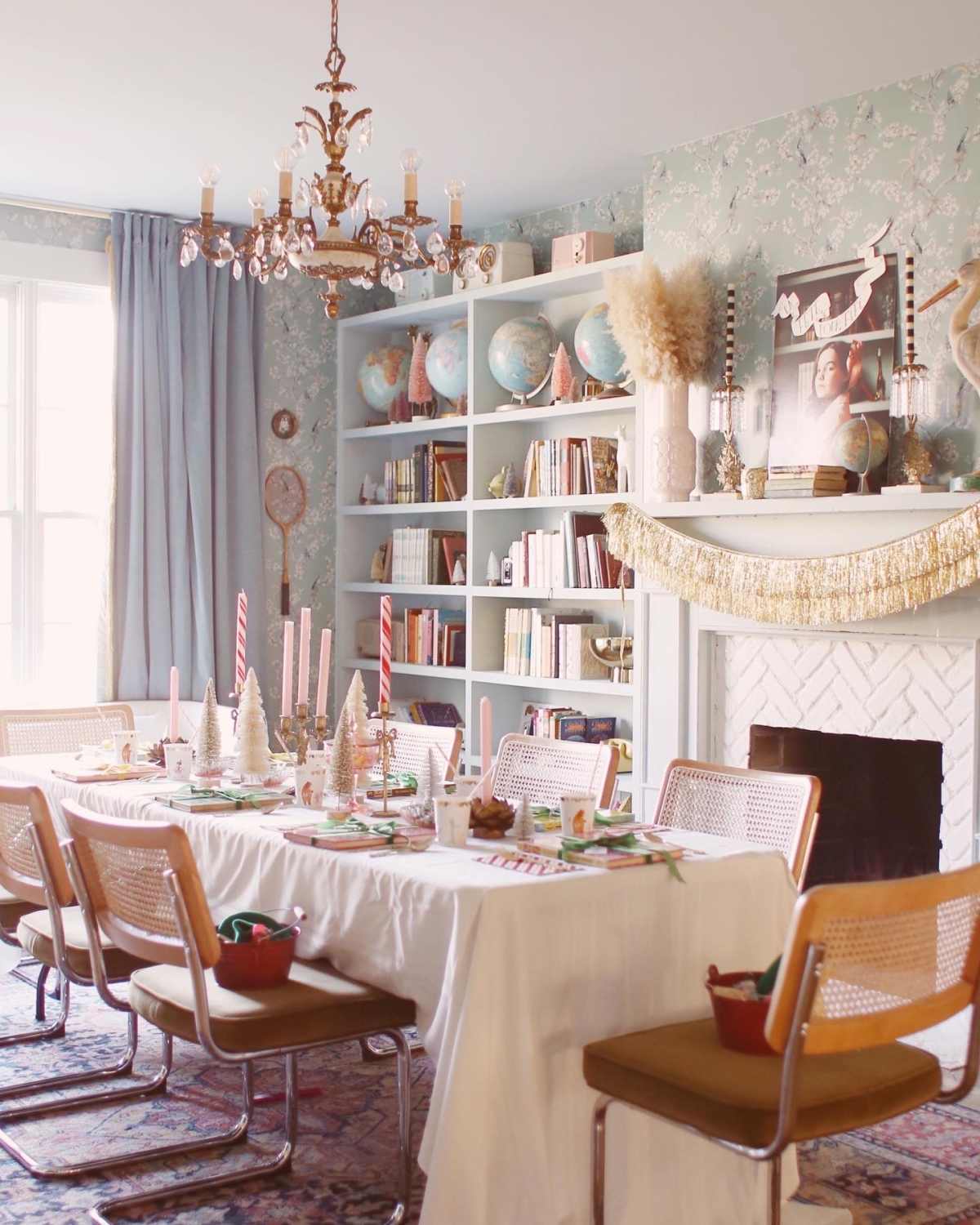 Vivi turned 11 last fall, and to celebrate, we threw a Mysterious Benedict Society party. All of my girls loved the book and the series so much, and it was fun putting together something very bookish and mysterious.
(Links above: red buckets (these are the exact ones I used, but they aren't available currently); green velvet ribbon; green beanies; candy cane candles, gold fringe garland, dining chairs)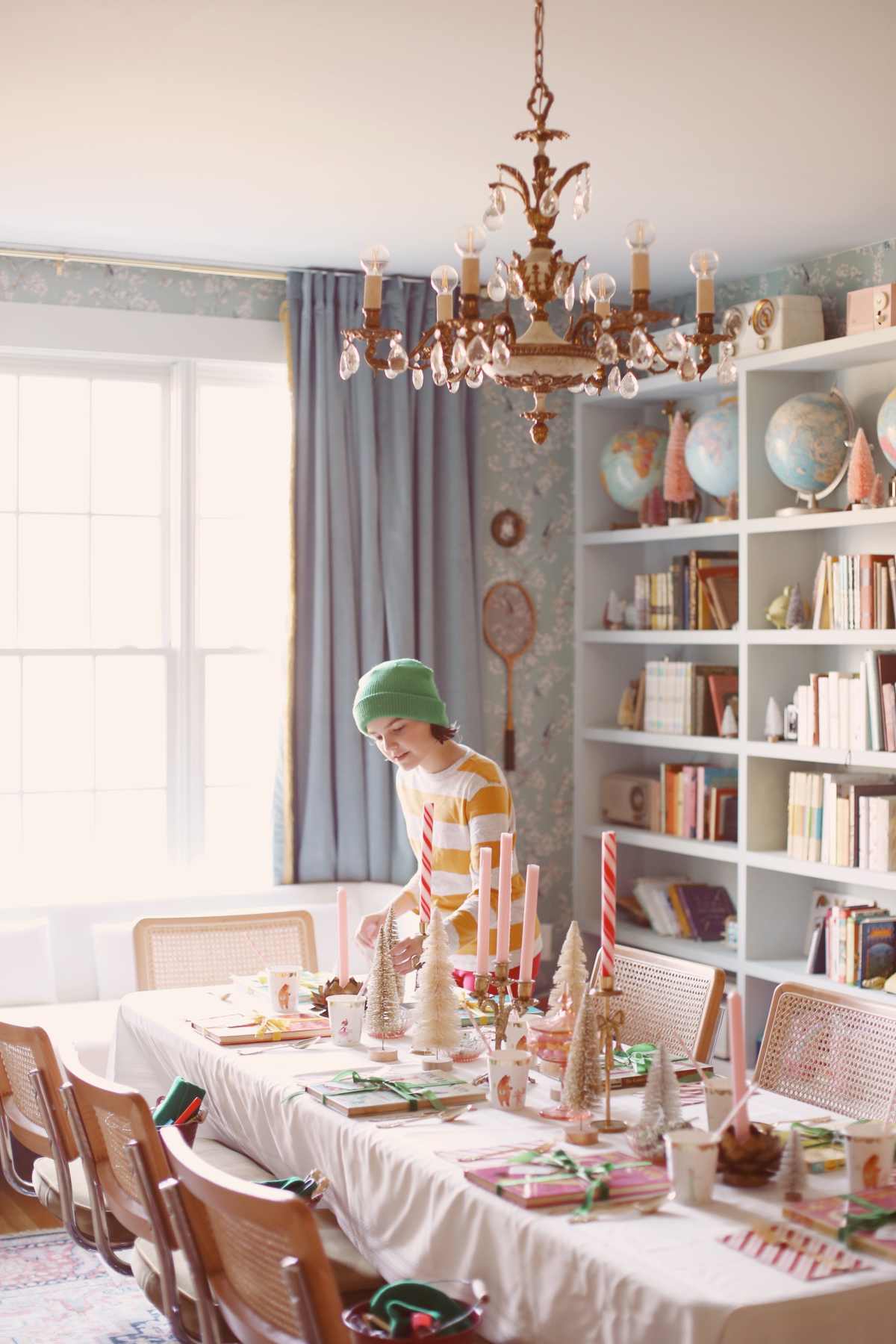 We decided to have the party in the library; that felt very much like something Mr. Benedict would do. Vivi dressed up like Kate, and for party favors, we assembled red buckets similar to hers, complete with all the tools and goods needed for any adventure.
(sources: red bucket, magnet, pencils, penlight, vintage dictionary, velvet ribbon, slingshot, felt balls, green beanie, mini telescope)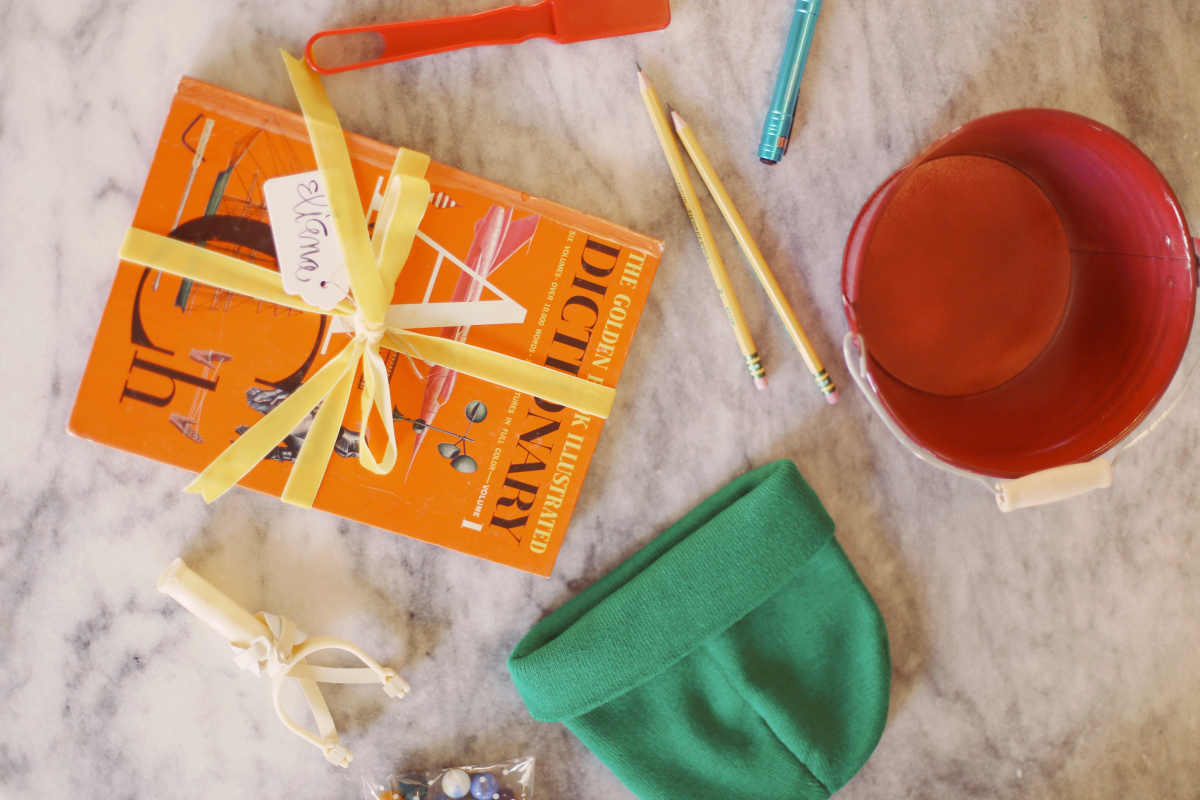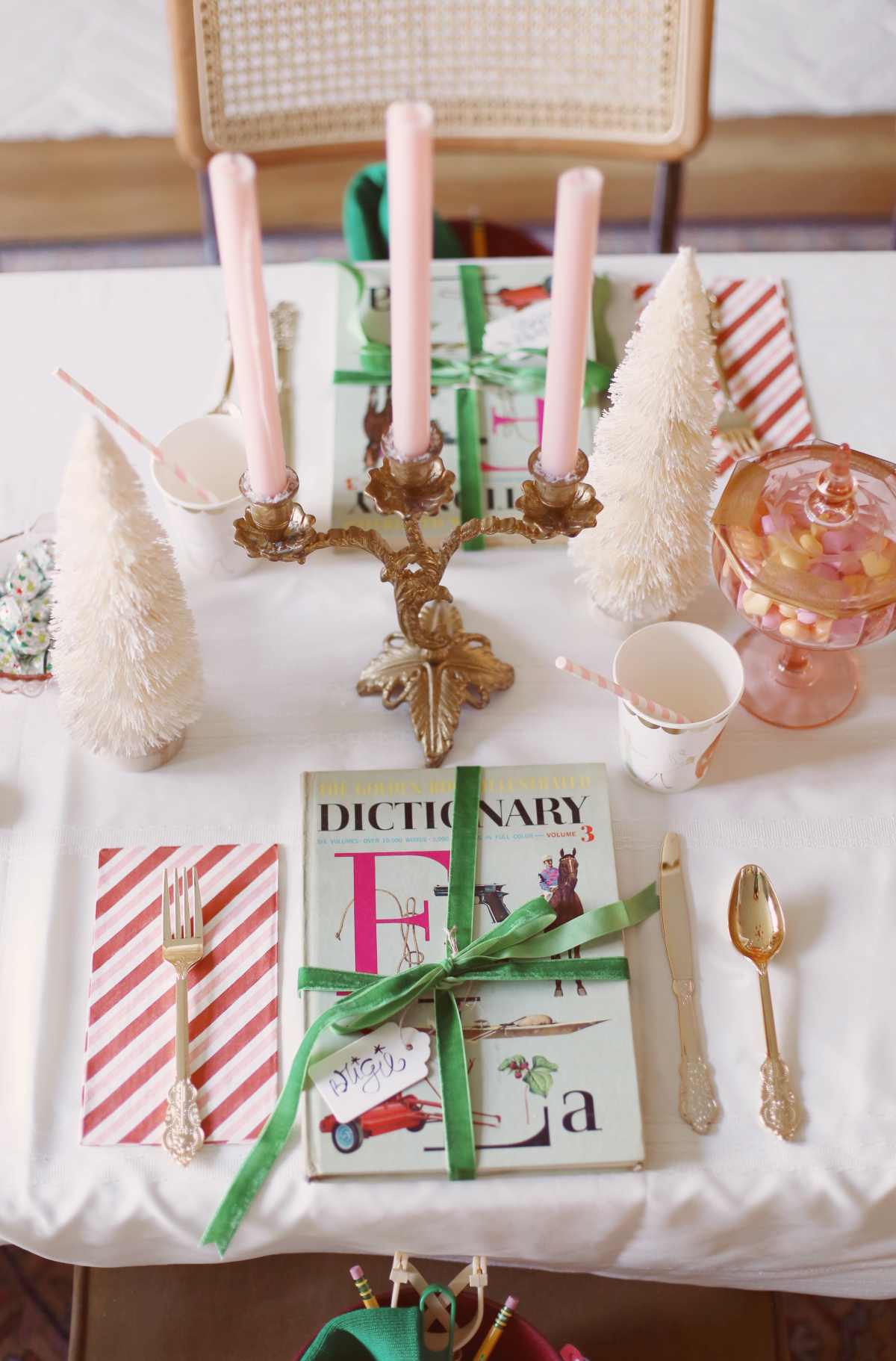 We set the table with white tablecloths, and placed vintage dictionaries tied with velvet ribbon at each place setting, which also felt very Benedict.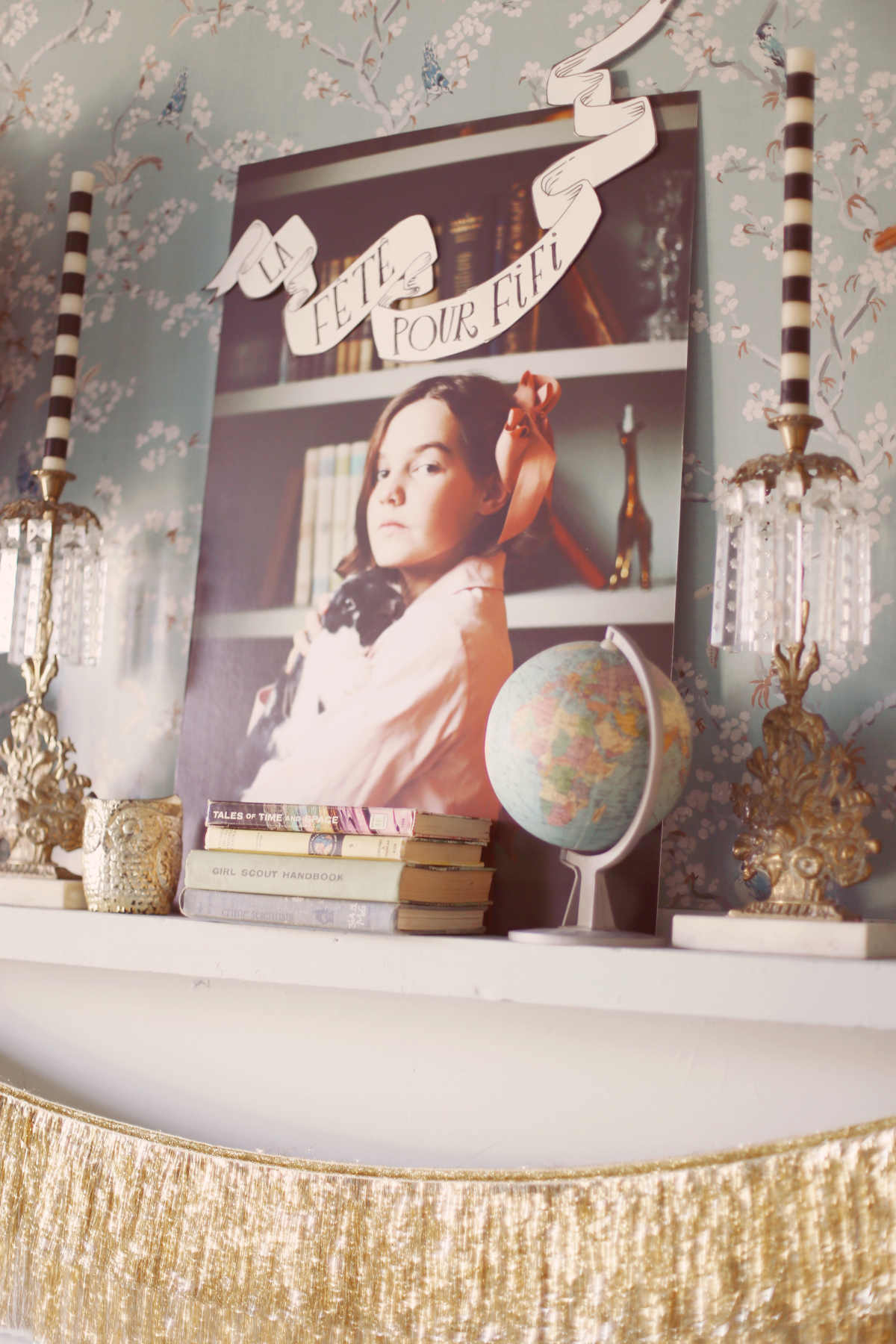 I love taking birthday portraits of my girls every year; for this year, I tried taking a serious portrait of Vivi that looked "fancy" enough to go over the mantel, and added that little hand drawn banner that I cut out that feels similar to the illustration style in the beautiful books. I added in a mini globe, a selection of books, and a festive gold fringe garland (I love this garland! It can be re-used over and over!).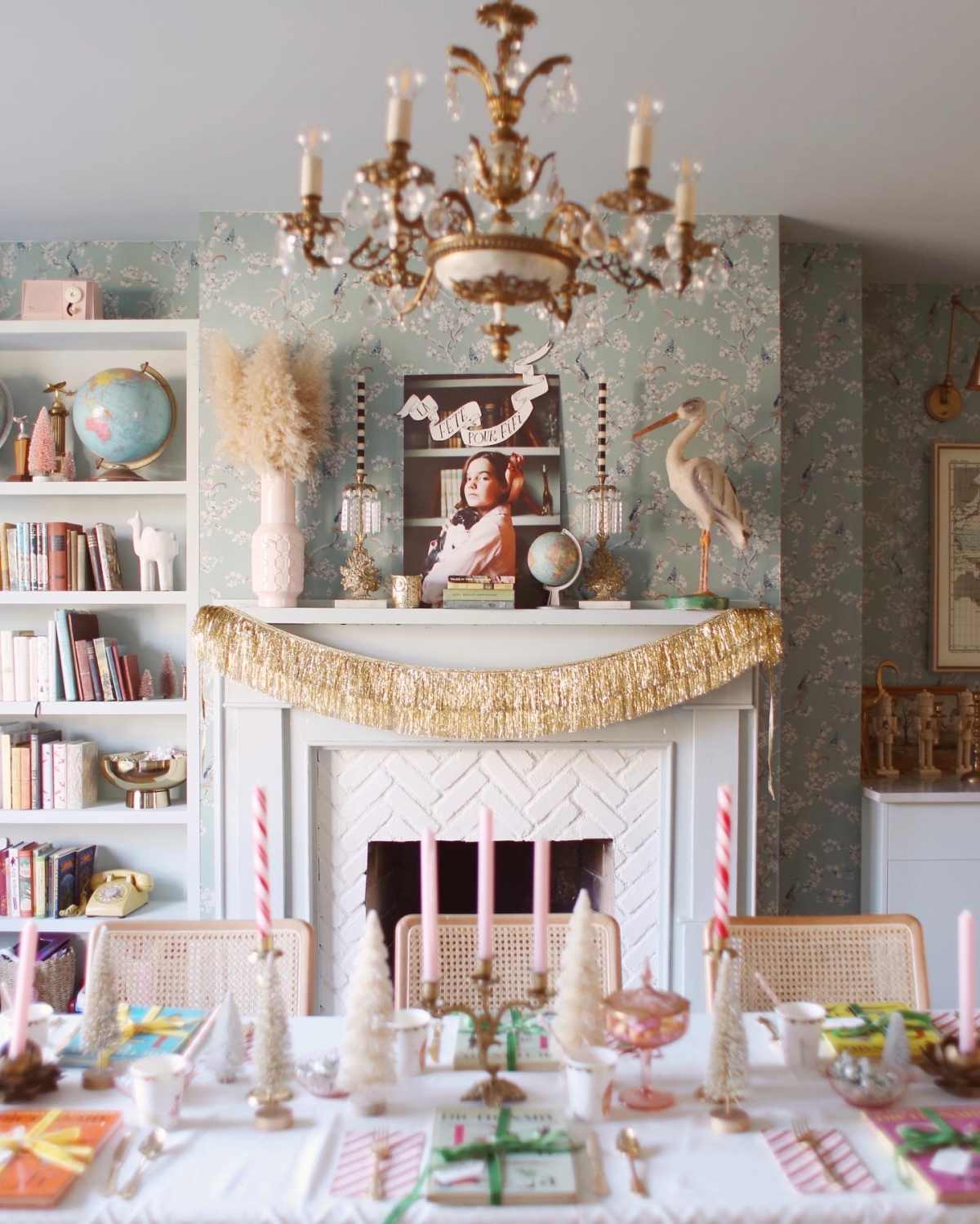 Setting the table was so much fun, and I loved including lots of candles for a special feel!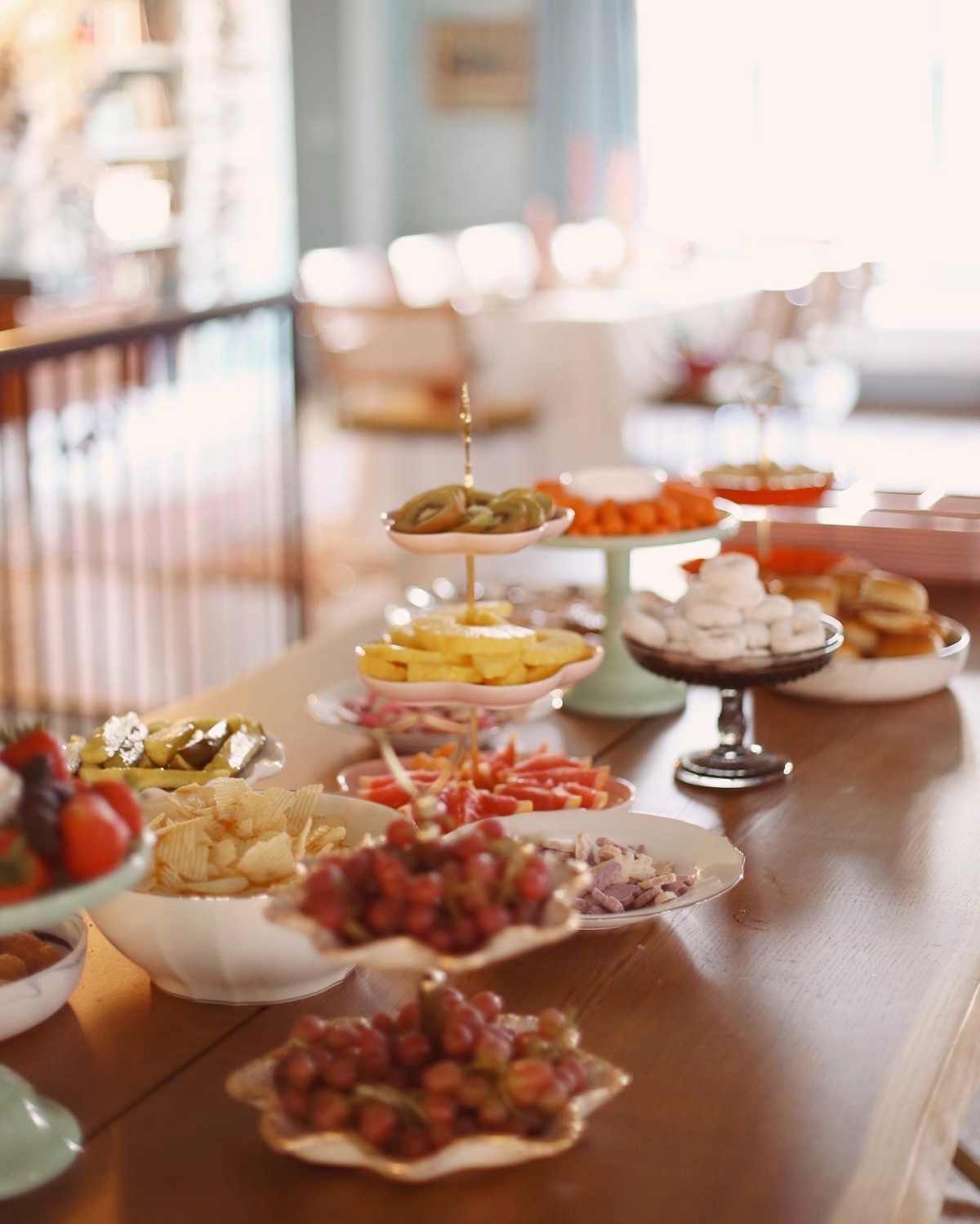 For supper, we created a buffet of lots and lots of food displayed in beautiful vintage trays and dishes. Vivi wanted it to kind of have the "over the top" feel of the food the kids would eat at the institute, and it was fun making pretty sandwiches and cutting up the fruit! We also used vintage pink cafeteria trays for the girls to dine from.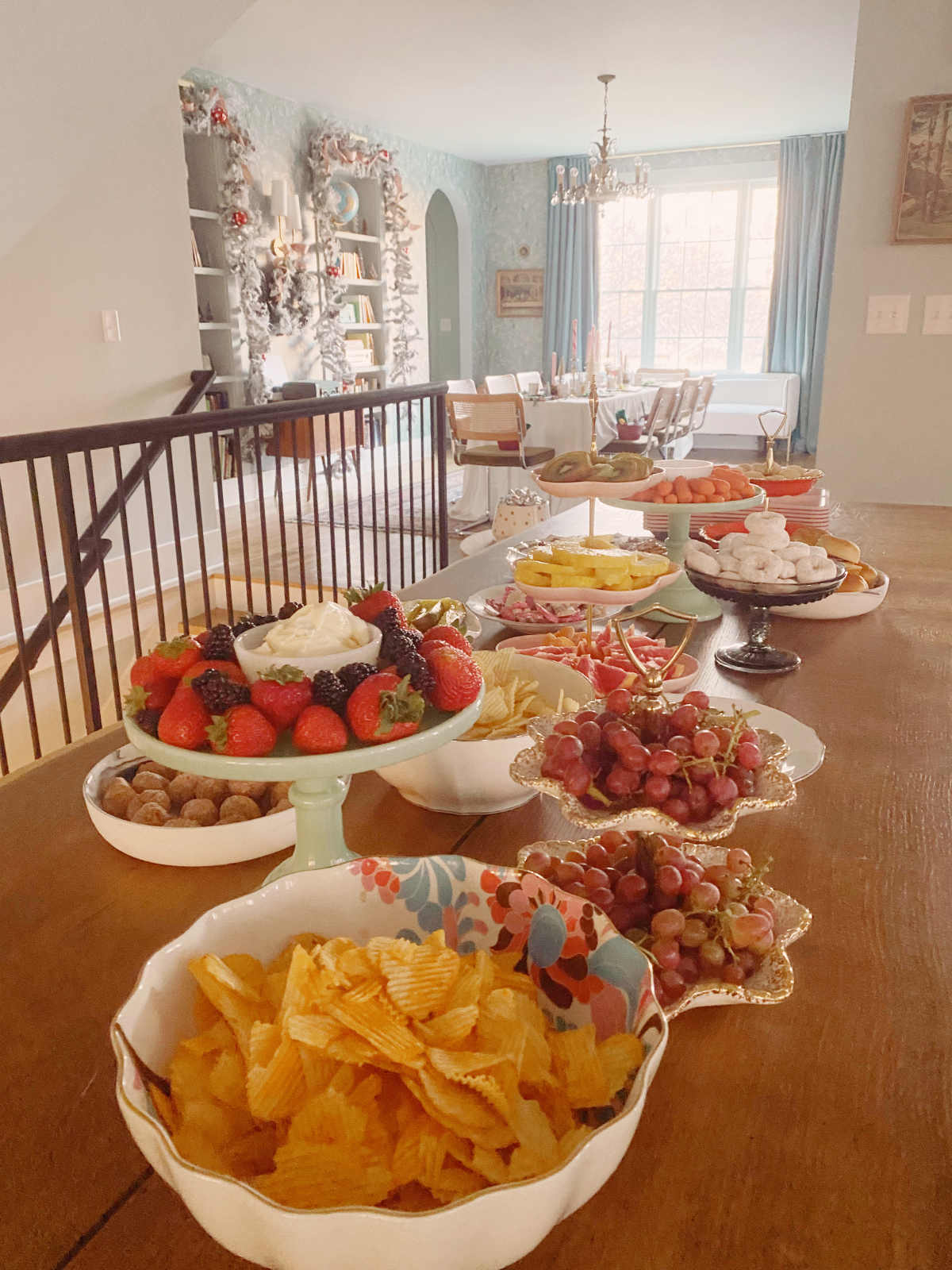 So dreamy, right?
After dinner, they received a telegram from Mr. Benedict, sending them on a top secret mysterious adventure.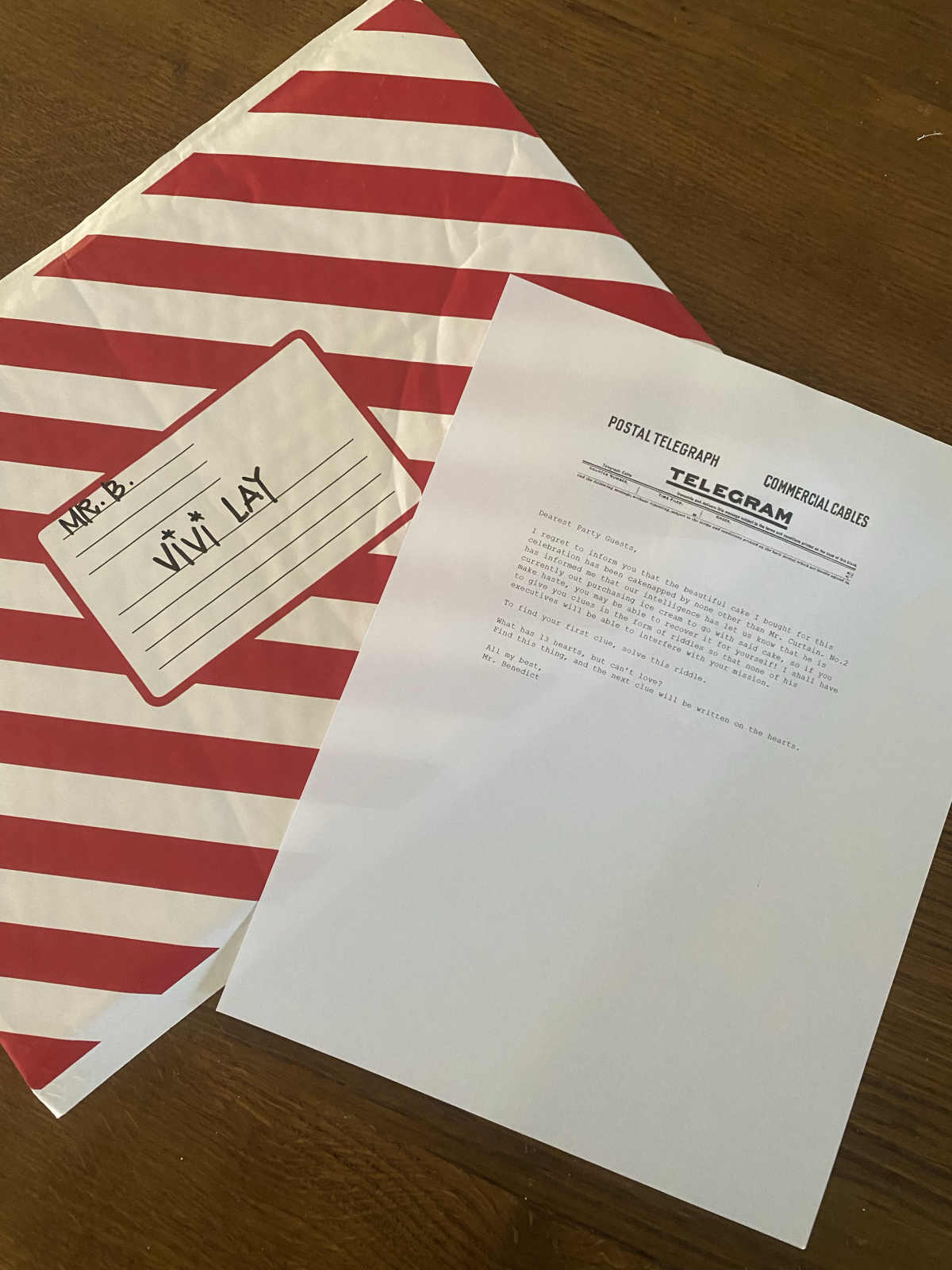 Here is a close up of what the telegram said: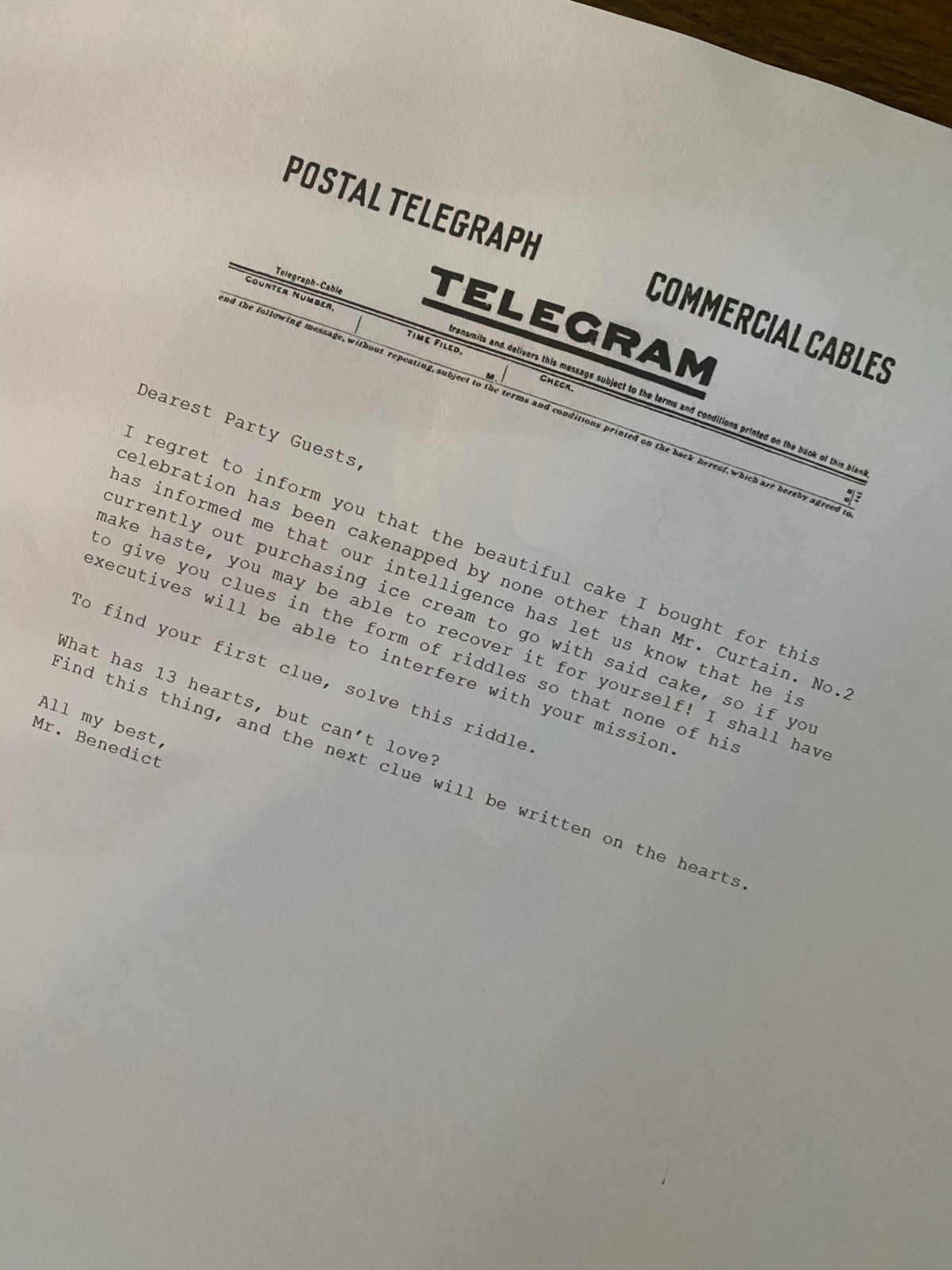 From this clue, they had to find the deck of cards in the game cabinet. The clues were on post it notes stuck to the cards with hearts, and they had to place them in order to read the clue: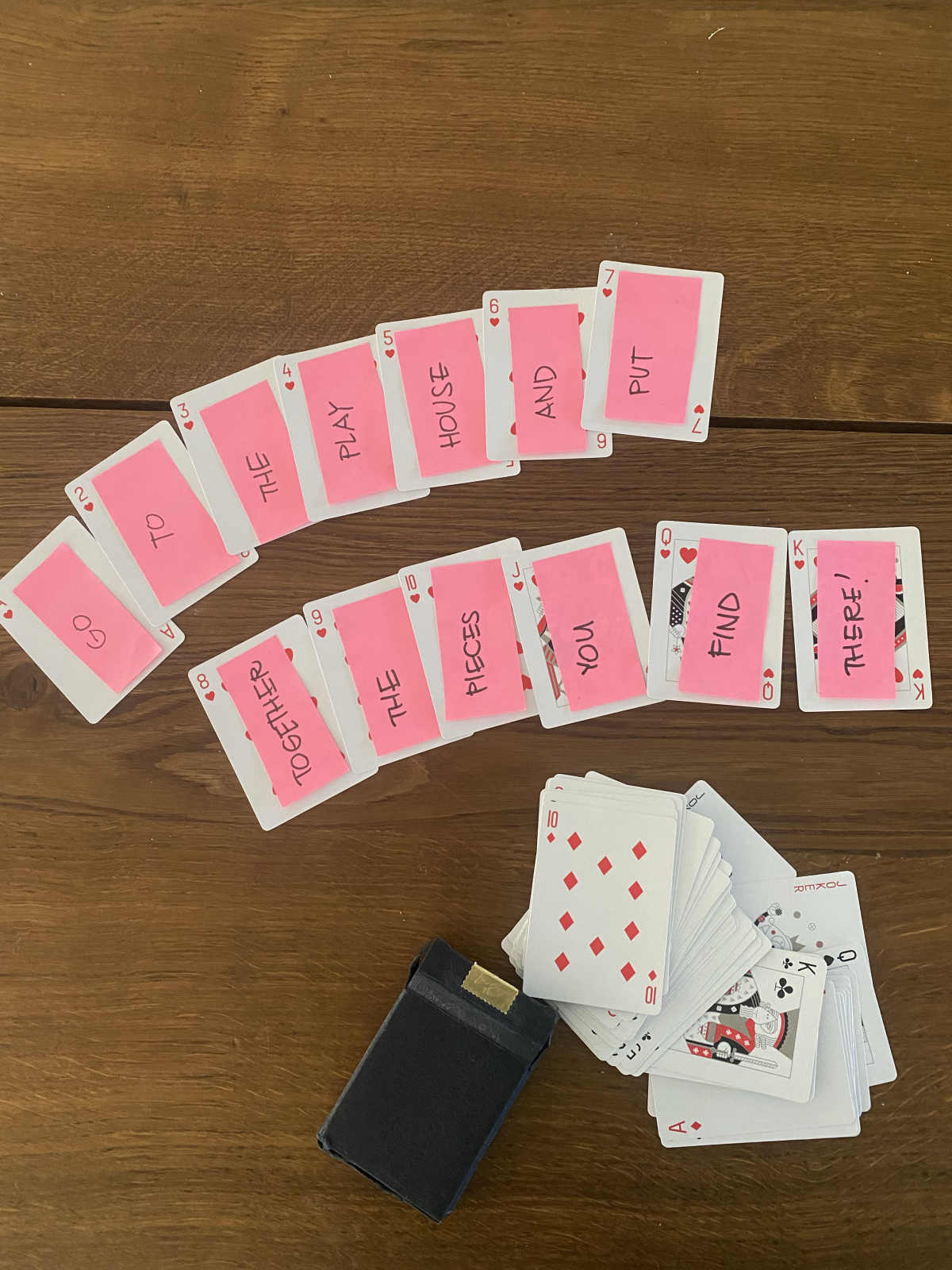 I wrote the next clue on a piece of paper, cut it into puzzle shapes, and hid them inside the playhouse. The girls had to hunt for the pieces and assemble the clue. The clue said "A container without hinges, lock or a key, yet a golden treasure lies inside me. What am I?".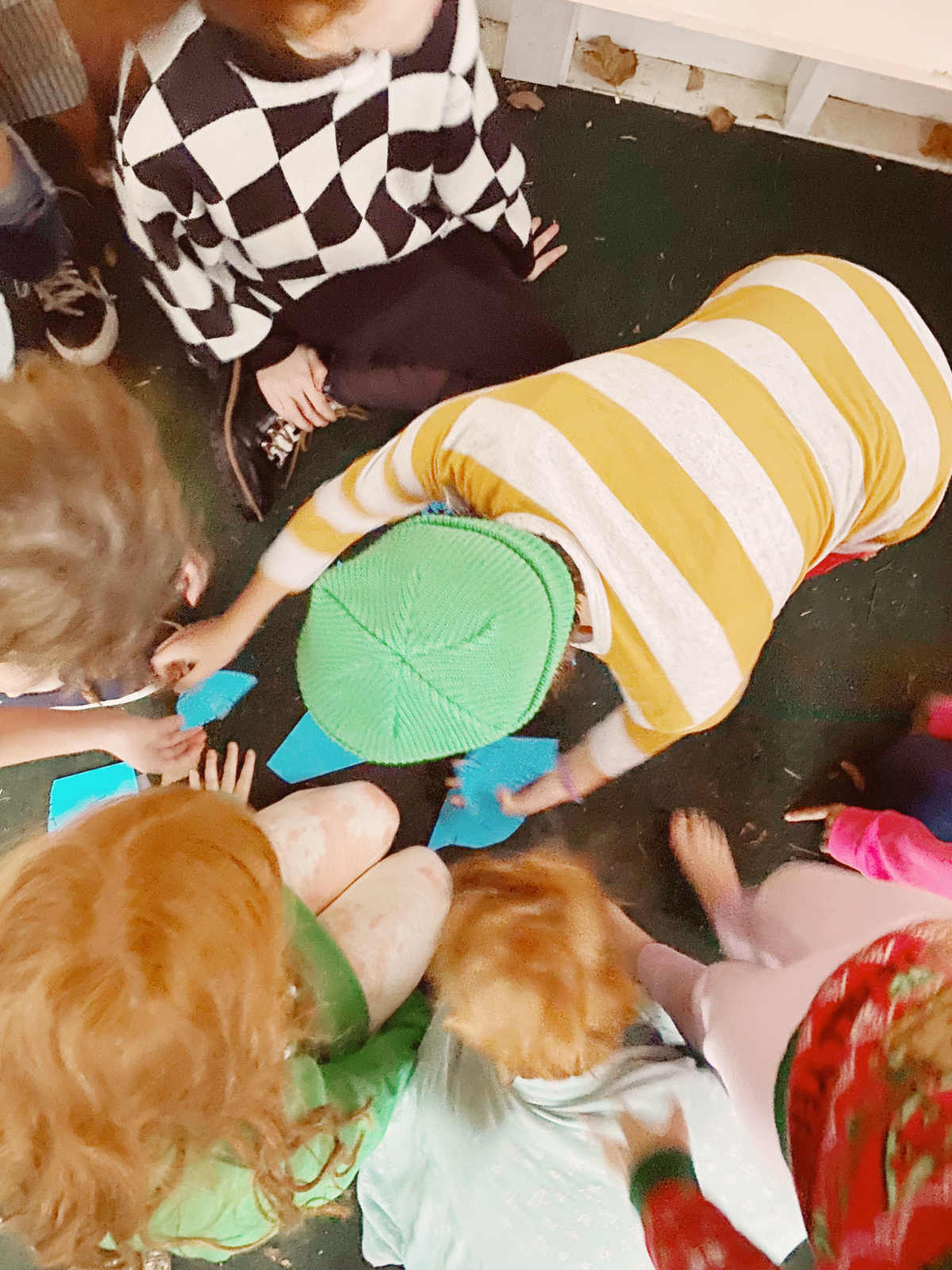 This led them to the carton of eggs in the refrigerator. When they opened the carton, the clue was inside!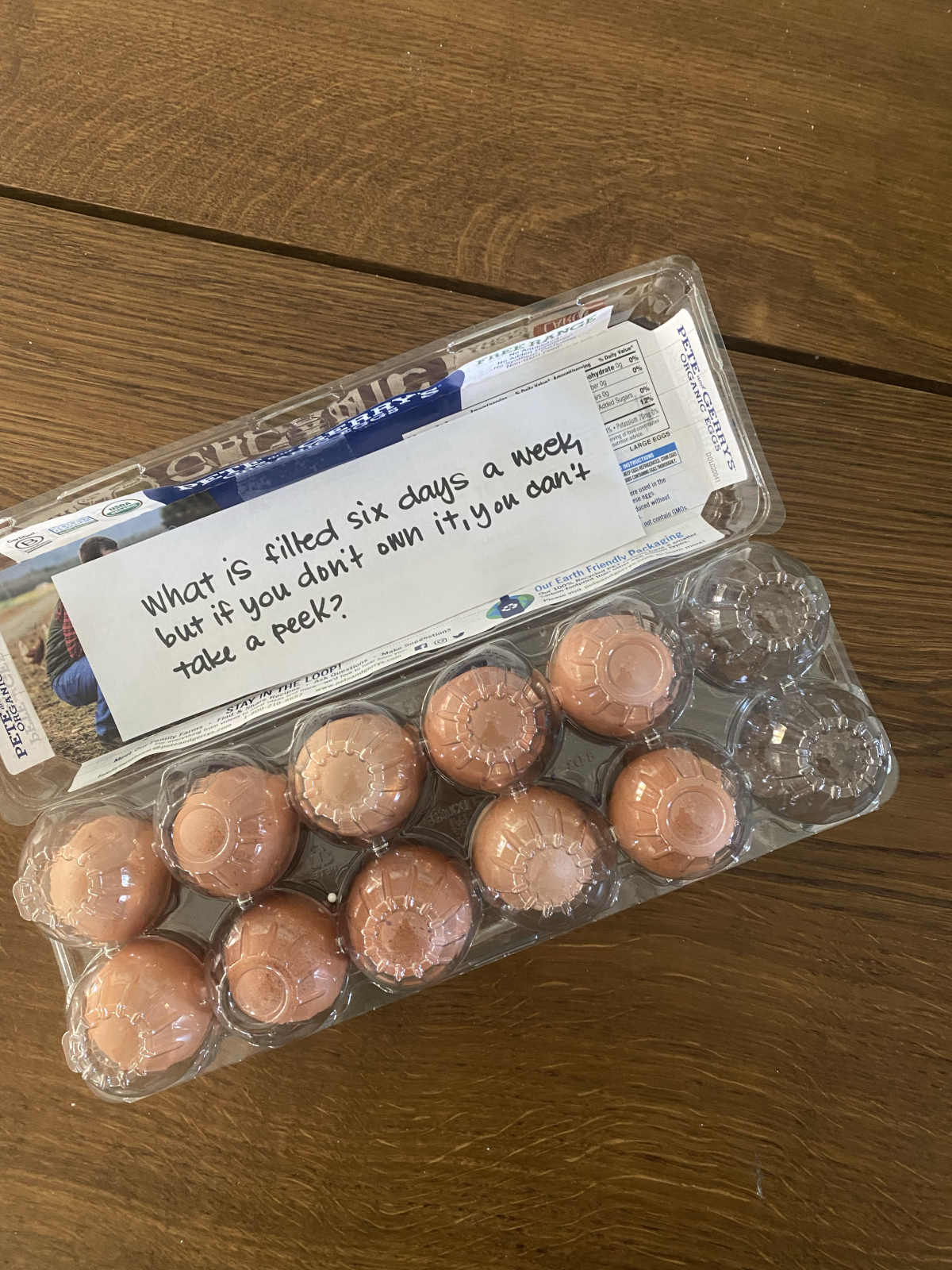 This clue took them out to the mailbox, where the next to last clue was hidden.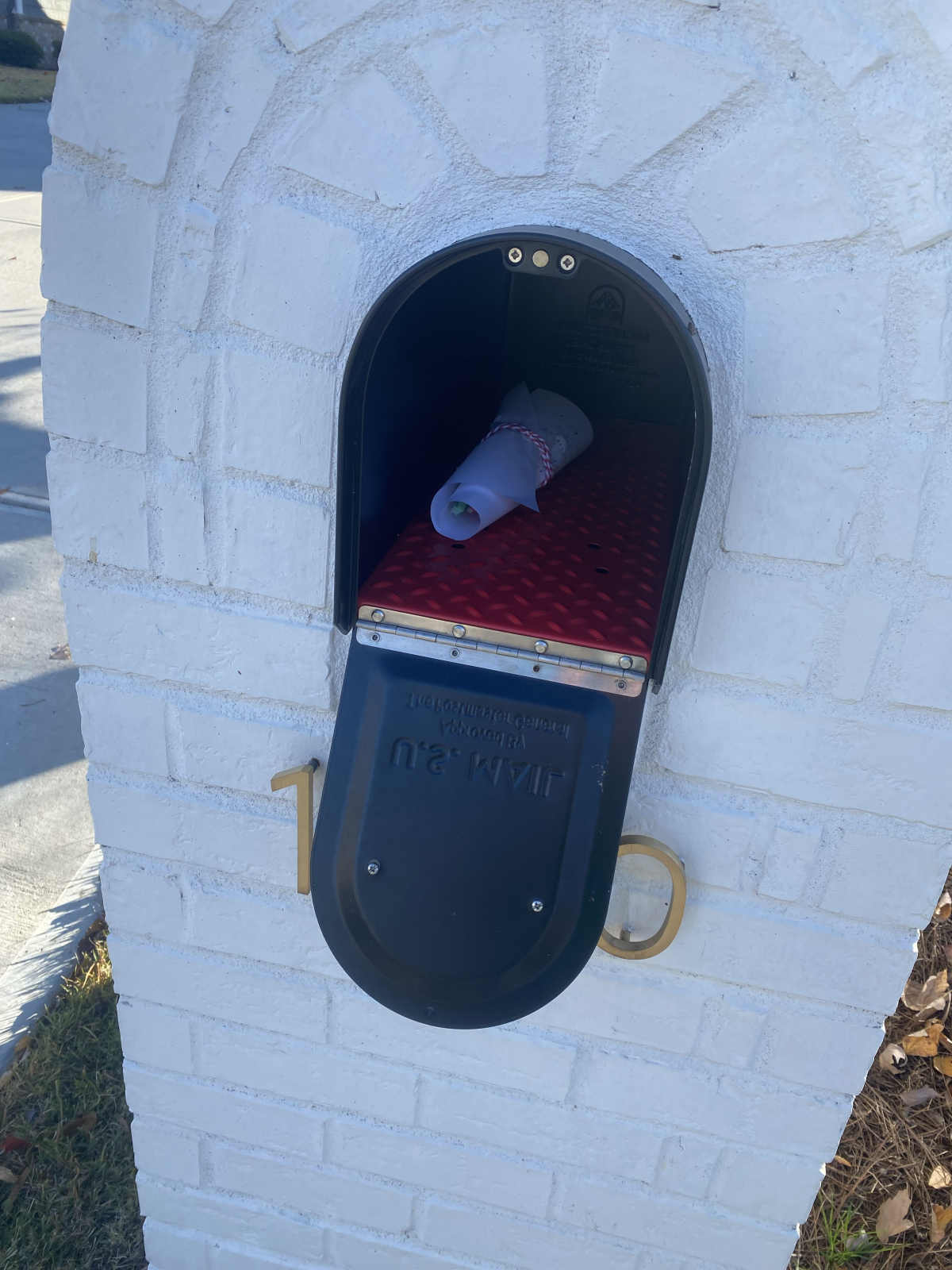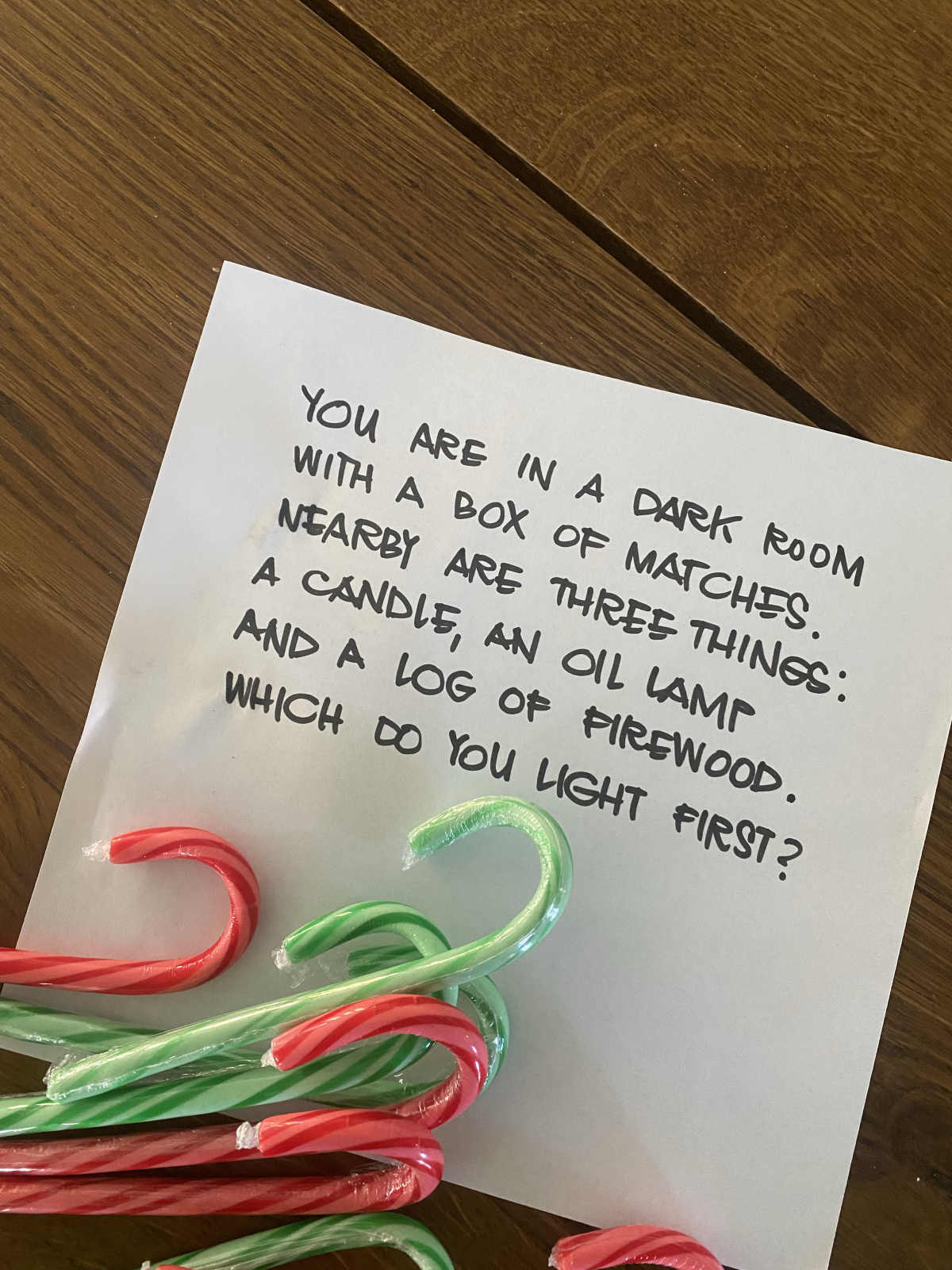 The answer to this riddle is "matches," so they had to find the matches by the fireplace for their final puzzle (I had it folded up in the matches container, so they had to hunt a little).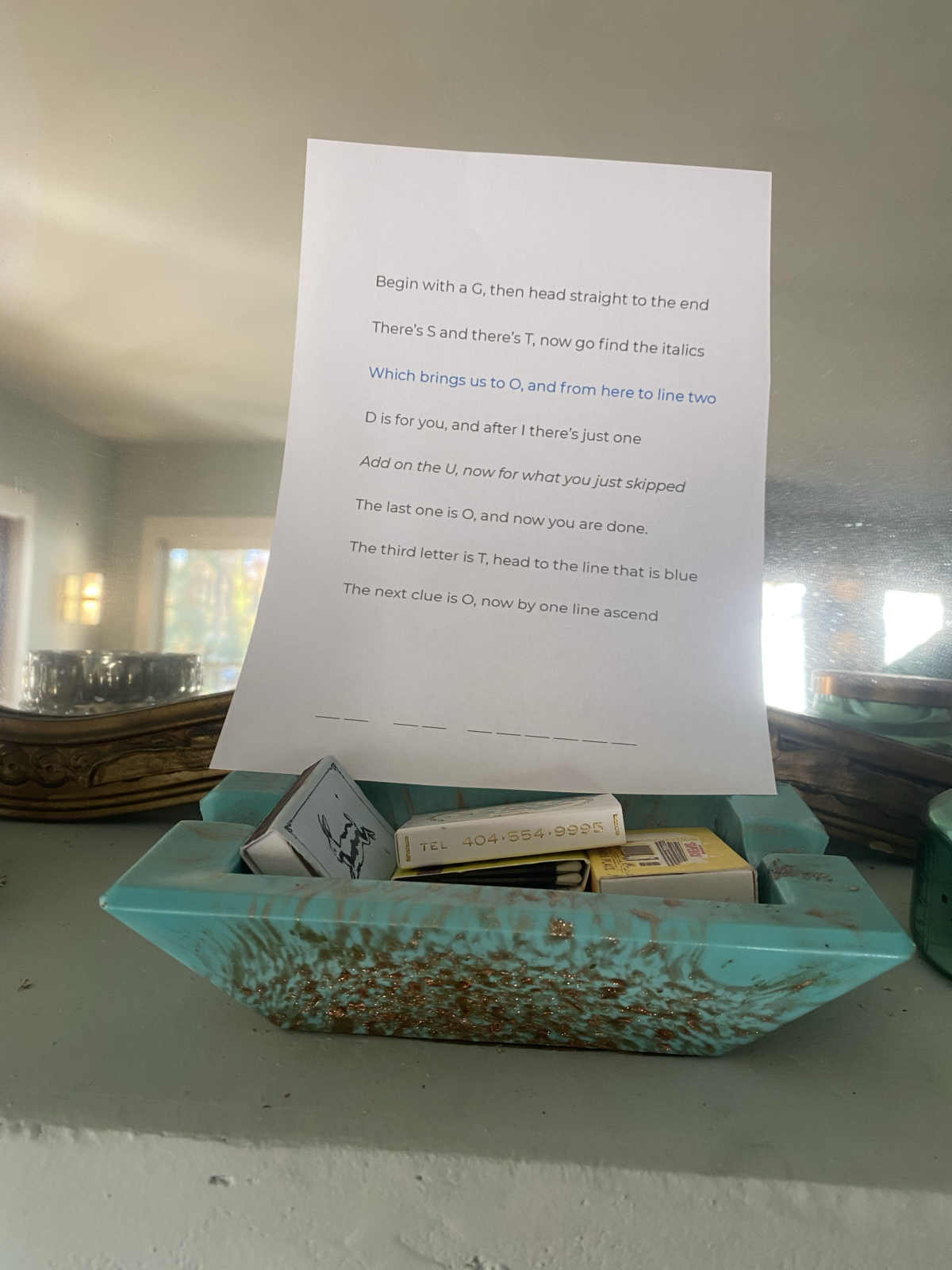 This puzzle directed them to the studio, where the cake was waiting and ready to be eaten! It was so much fun, and it was extra fun to do this while it was dark outside, so they had to use their flashlights for the outdoor clues.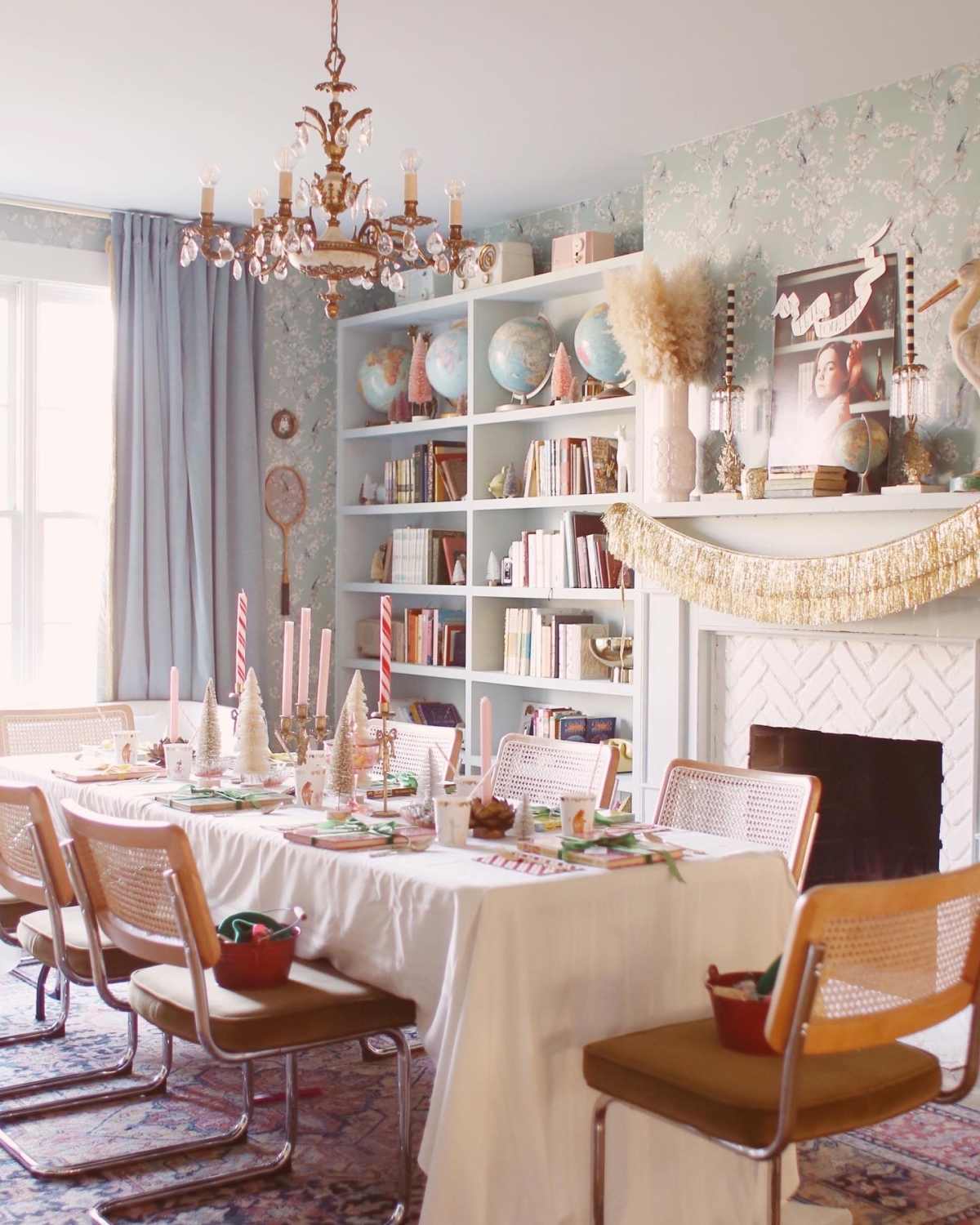 It was such a fun party! Mysteries are always a hit, and I can't recommend it enough!