Gathering Round to Deck the Halls
with Einstein Bros. Bagels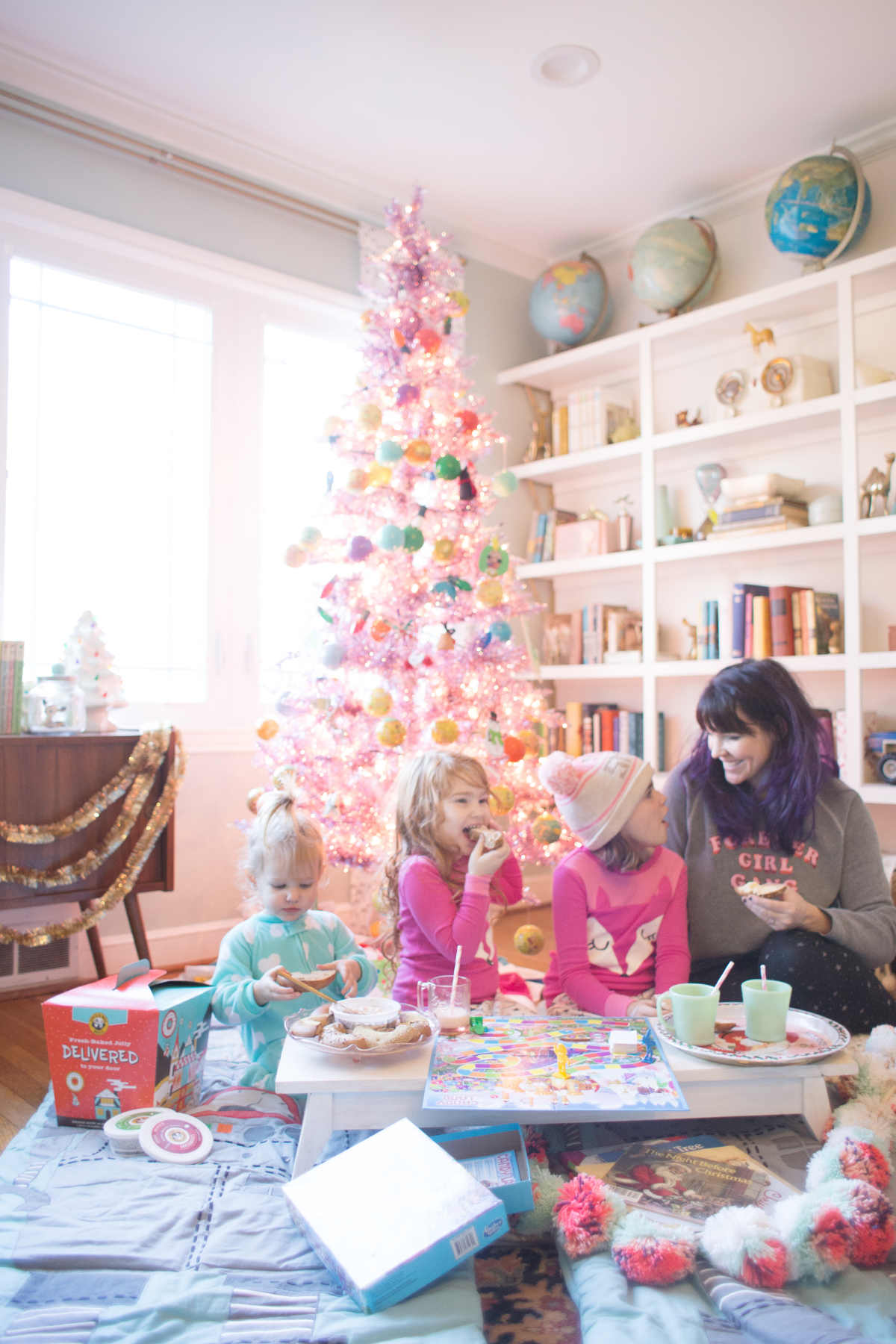 This post is sponsored by Einstein Bros. Bagels.
Can I just say that Einstein's has a special place in my heart?  I literally craved their bagels when I was pregnant with all three girls, and there have been more mornings than I can count when I've taken them for an early morning bagel treat for special time together (my favorite combo is the ancient grains bagel with the veggie shmear!).
Vivi used to be a crazy early riser, and when we just needed to get out of the house, we'd go get bagels together, and it was so nice because she would take forever to eat her whole favorite honey wheat bagel with strawberry shmear, while I was able to sit and drink my tea and enjoy just being with her.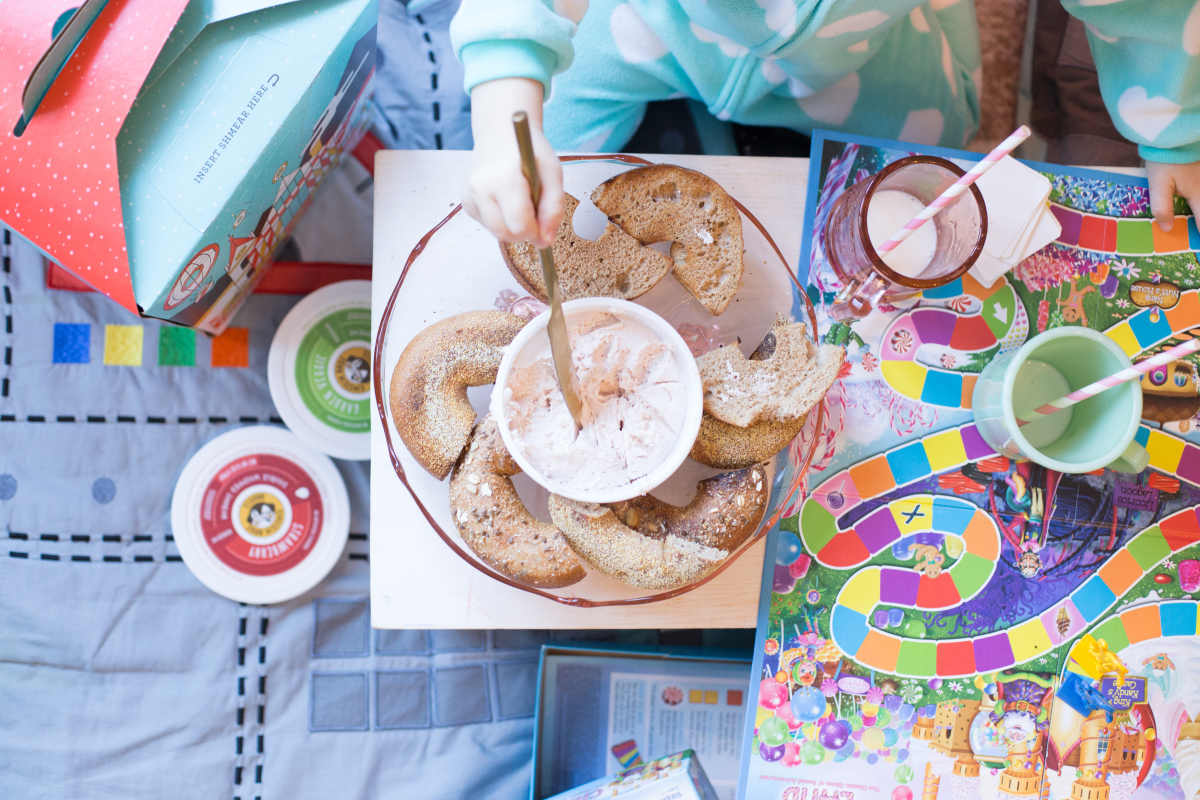 That being said, I'm excited to celebrate their bulk bagel offerings to encourage everyone to gather round.  It was fun to have one of our favorite treats at home; I bought the Baker's Dozen Box with 13 bagels and 2 shmears (which will last for an extra breakfast or two!) for us to enjoy as we finished decorating the tree.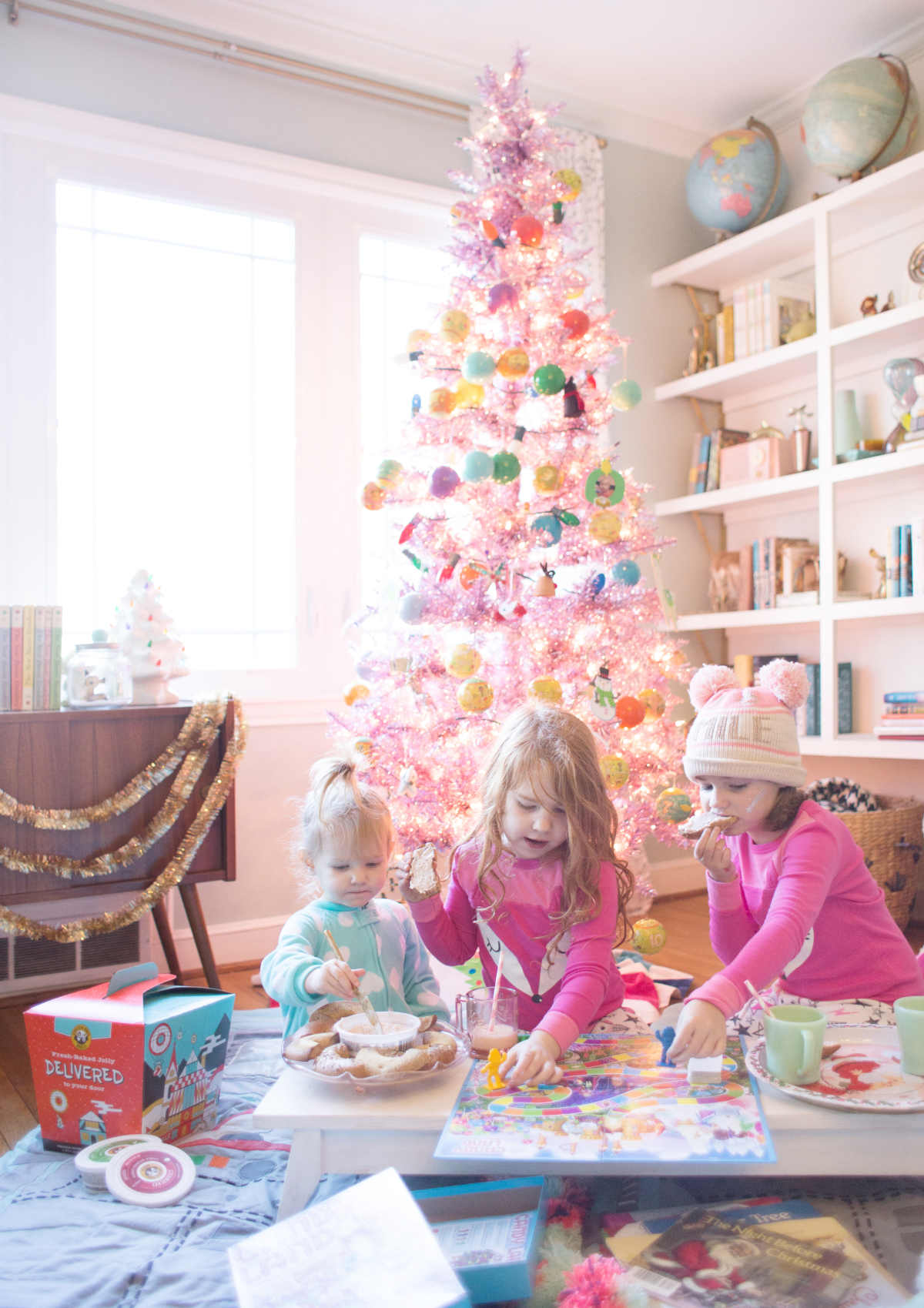 The girls loved enjoying their forever favorite "pink bagels"  (untoasted honey wheat bagels with strawberry shmear) while we finished hanging ornaments and playing some CandyLand together.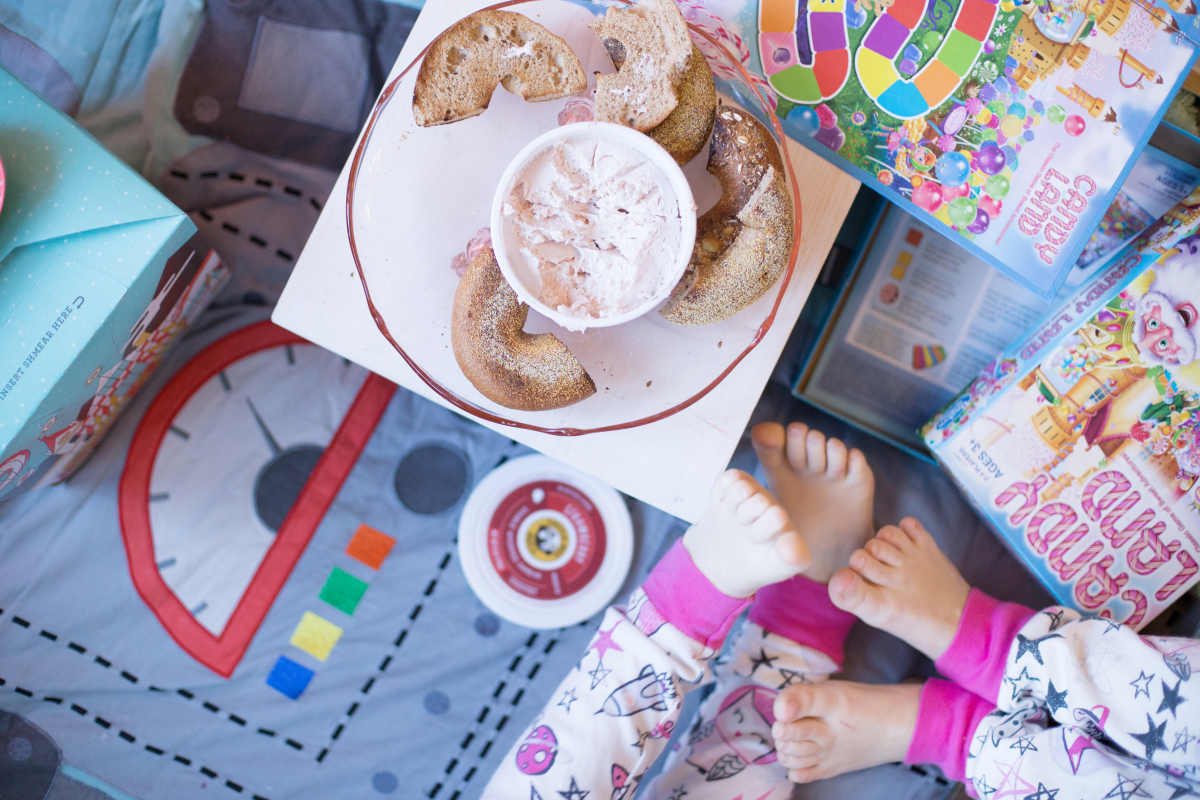 It was really fun getting to enjoy several of our favorite things all at once, and I loved getting to snack on our favorite bagels in our pj's!  I might just have to make it a weekend tradition - and it was extra nice having leftovers for Monday breakfast!
These boxes are super easy to take on the go, and I love the festive packaging - it's perfect for taking over to a friend's house for a playdate or for a family visit.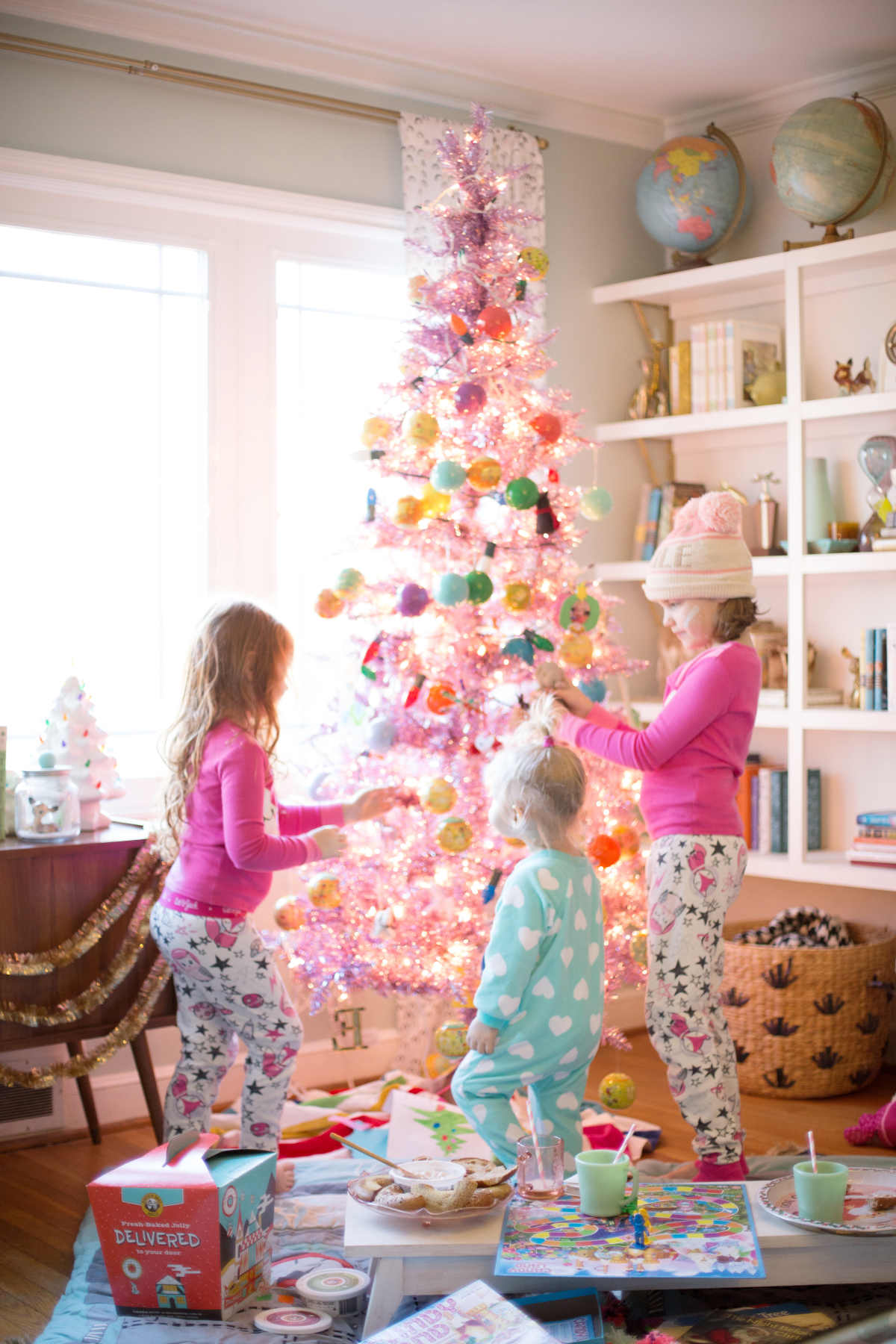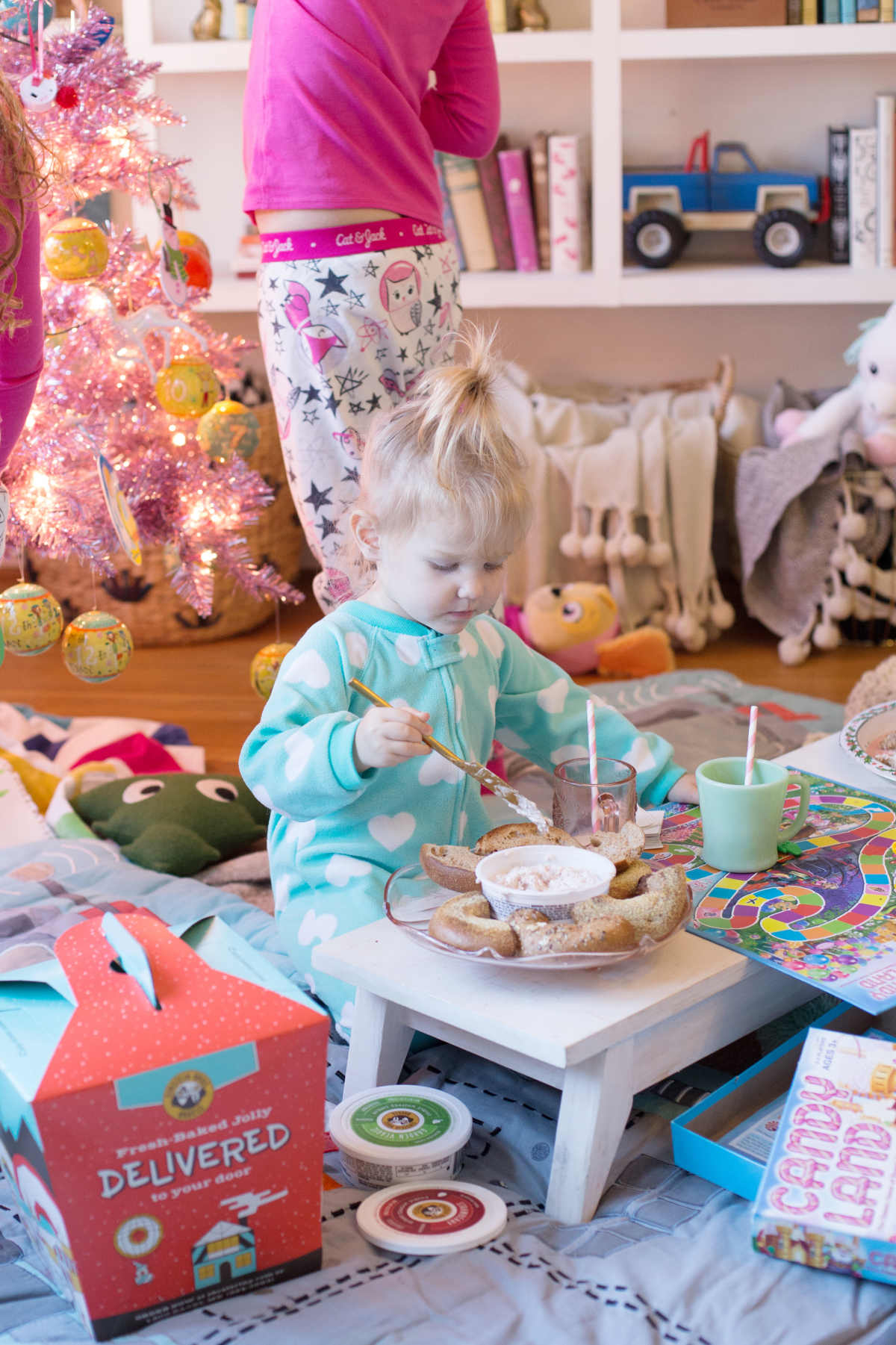 Thanks so much to Einstein's for encouraging us to pause and gather round.  This season goes by so quickly, and it's so good to be able to stop and savor the goodness!  And, just for fun, here is a coupon for $2 off of your own bulk bagels purchase to share with your loved ones!