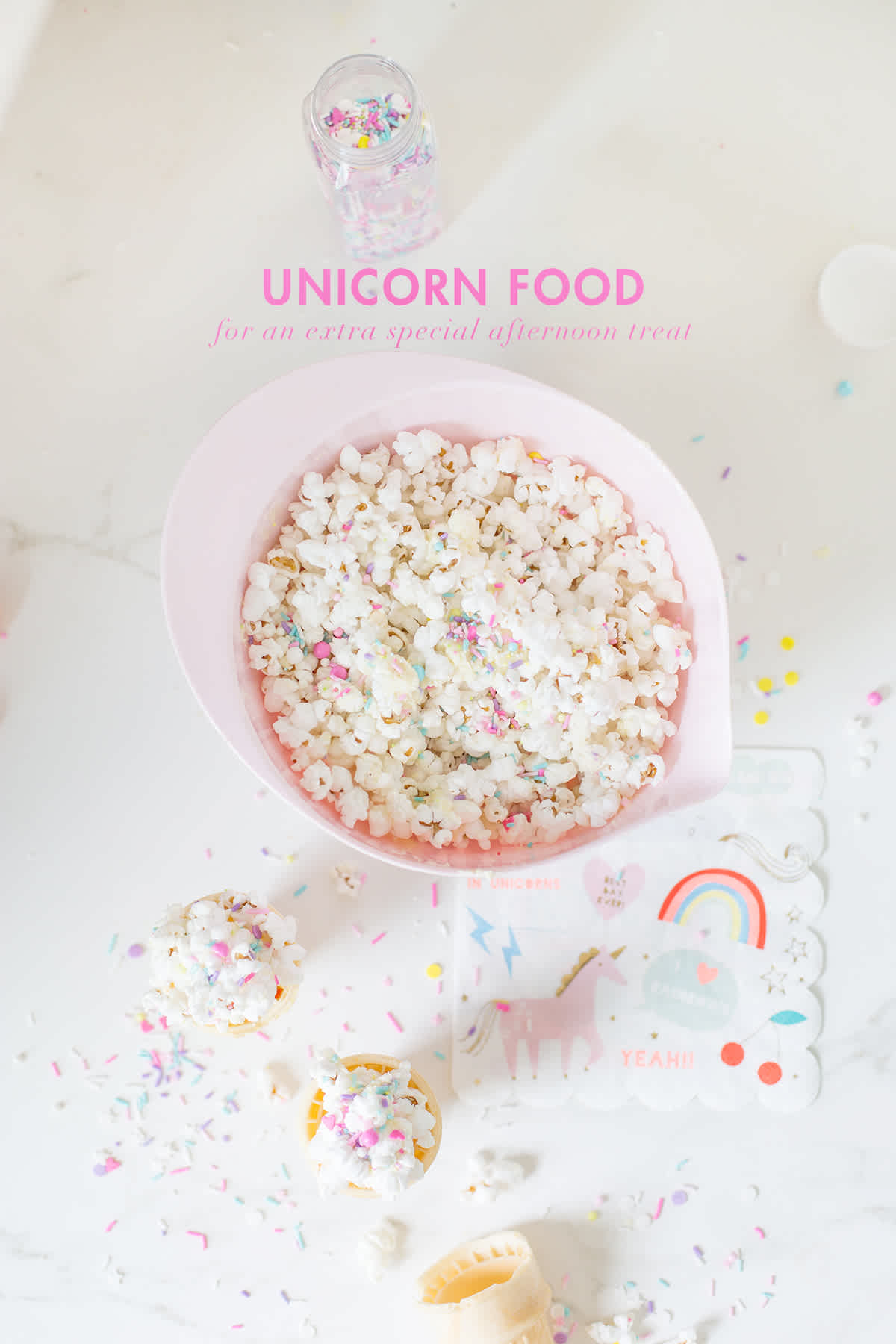 This has been a fun treat we enjoy every now and then on special days, or afternoons when we just need a little extra something.  It's pretty simple, but the sprinkles just put my girls over the edge!
What you need:
popcorn | white chocolate chips | sea salt | sprinkles (I love these or these!) | cake cones | extra special unicorn napkins, if you wish
I pop the popcorn in a saucepan on the stove with olive oil, and melt some white chocolate chips when it's almost ready. Then I sprinkle the popcorn with a little salt, drizzle with white chocolate, and stir in the sprinkles!  It's really fun to serve in cake cones, but eating it straight out of the bowl is just fine.  Super fun just because or for parties!