easy DIY treat bags for Halloween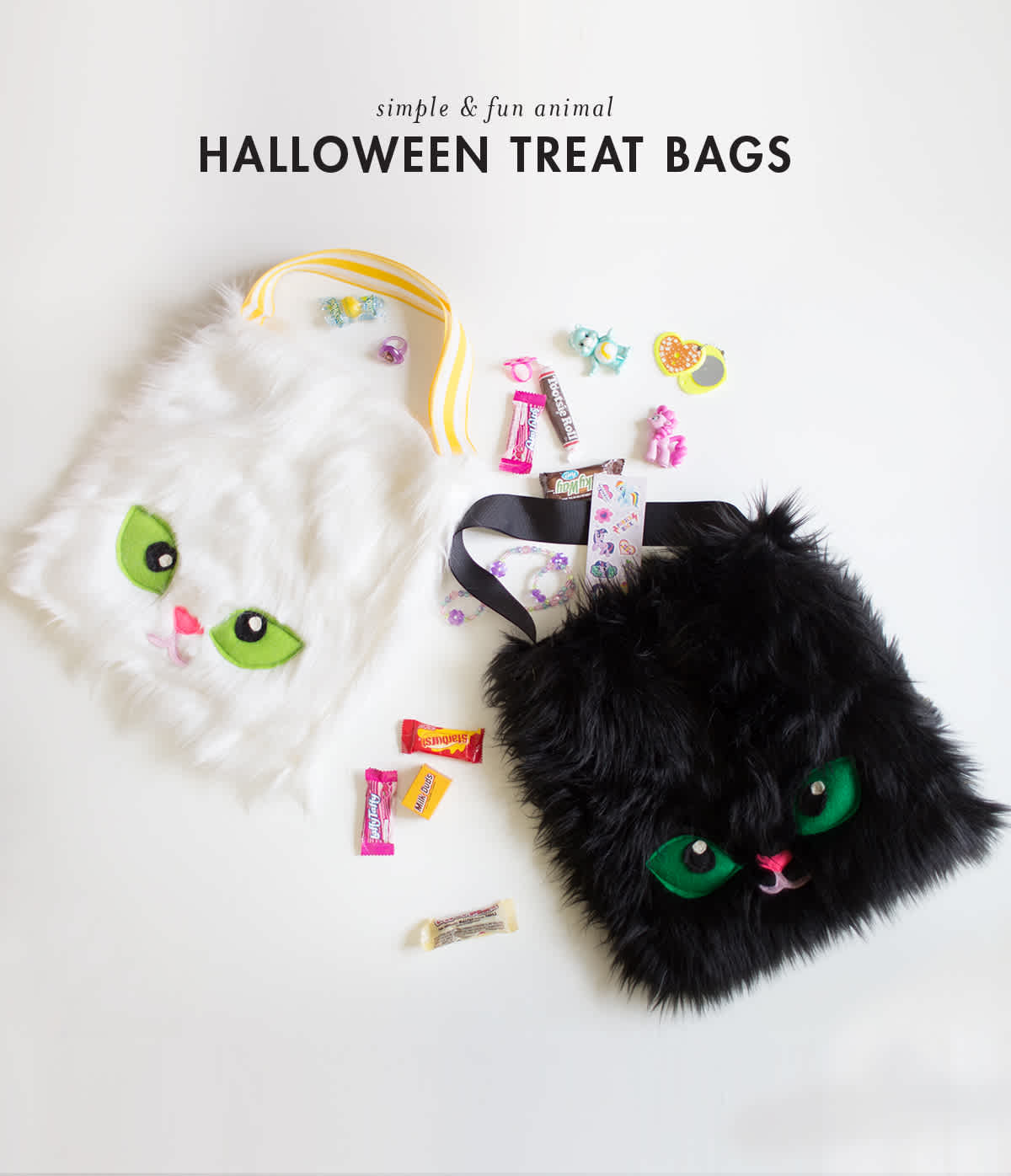 I finished up the girls' Halloween costumes this weekend (will be sharing soon - they are pretty simple, but fun!) and with the leftover faux fur I made some treat bags for them to use.  They kind of fell in love with them, and so I thought I'd share a quick DIY on this happy and simple little accident of a project.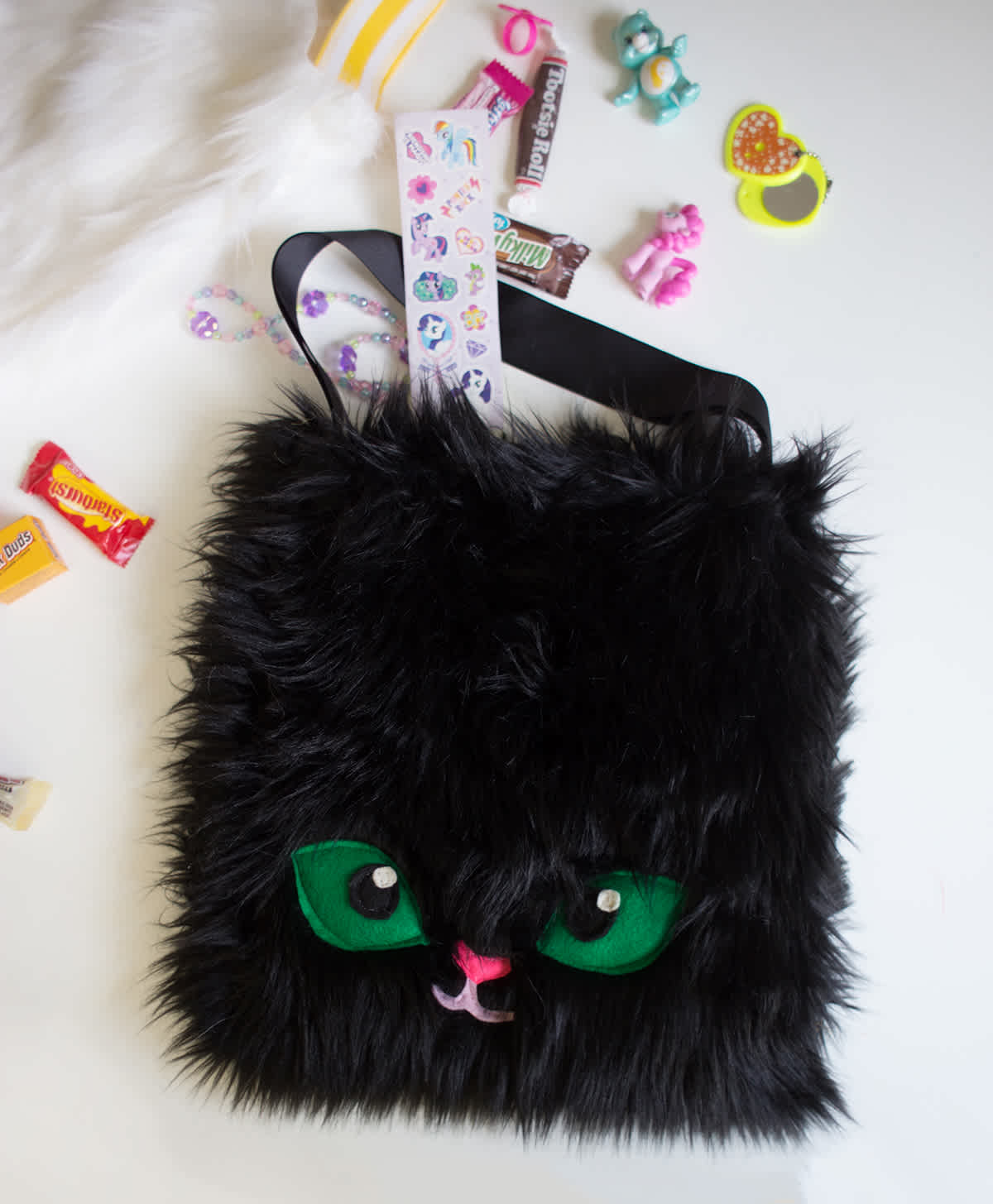 Be warned, though: you will absolutely get fur everywhere while doing this.  So have your vacuum handy afterwards, and maybe don't wear black pants or leggings.
I think part of what makes these so much fun is the extra luxe faux fur (it isn't called luxury shag for nothing).  It's pretty long and extra fluffy as far as faux fur goes, so I think it adds to the personality of these little guys.
What you will need: faux fur | scissors | 1.5" ribbon | a few pieces of felt | sewing machine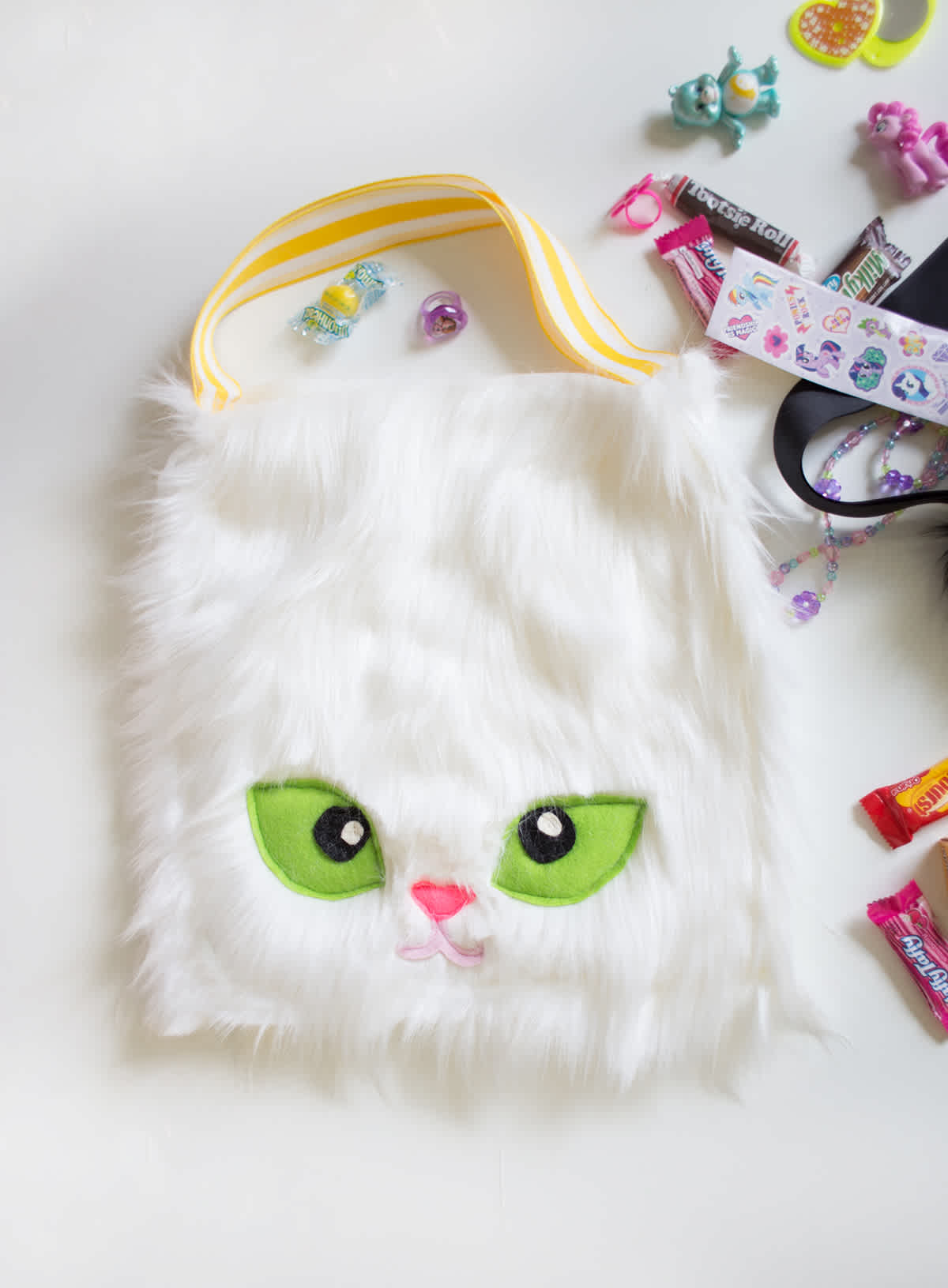 I made these 13" x 13", which seems to work really great for the girls.  The best way to make these is to cut a 26" x 13" piece of faux fur, fold it in half, and then cut out your felt shapes for the face.  Be sure to cut it so that the fur is hanging downwards on the front of the "face", not to the side or up!  Placing them towards the bottom of the bag makes them extra cute!  Pin them in place, unfold the fur, and stitch them onto the fur.  (Sewing is best; hot glue doesn't work super great because of how long the fur is!)
You will probably have to trim a little of the fur around  the shapes, so it isn't too shaggy around the eyes.  Next, fold the bag in half, and stitch along the edges.   Don't turn it inside out to stitch; this will keep the edges extra shaggy and fluffy!
Lastly, cut 16" of ribbon and stitch in the inside!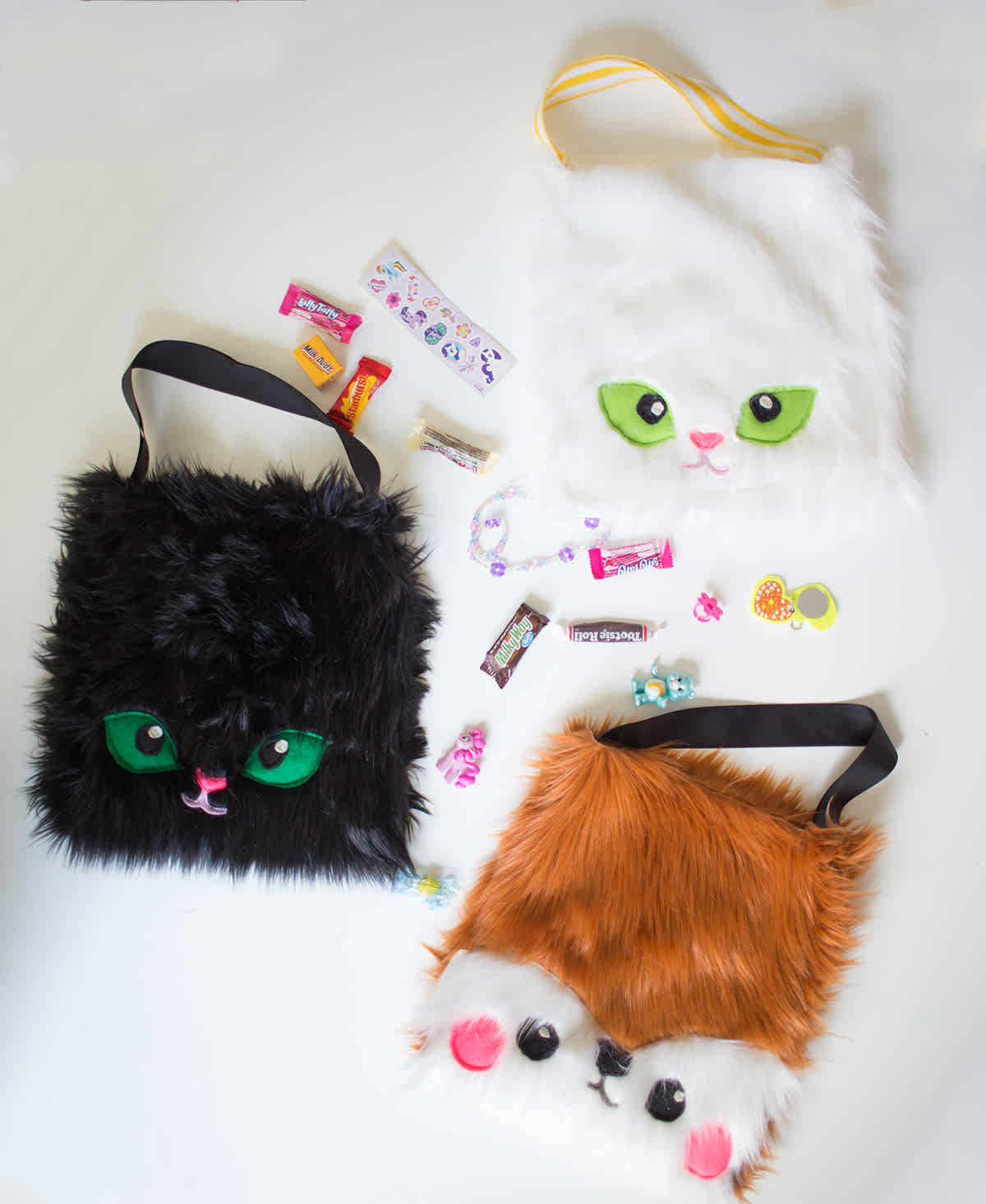 These are so fun, and really simple!  The fabric ships super fast, too, so you can get it in two days and still have time to put these together for halloween!