a fall mantel with astrobrights
It's a little hard to believe that fall is upon us!  Before kids, I didn't really get super into decorating for seasons/holidays other than Christmas.  The girls love talking about the changing seasons, though, and breakfast conversation has been filled with ideas for halloween costumes ever since school started.
I'm all about cute, not creepy, decor (see here), so I came up with a few simple ideas to make things festive, and used ASTROBRIGHTS® Papers, a line of brightly colored papers, to add some extra punch to the look, which the girls adore (they have already started sneaking pieces of the mantel to their room - so I may have to update this later with how it looks transitioned into their space!). First, I made a little bat "tree" for some personality.  I found an interesting looking branch and placed it in a black vase (similar here), and then cut out cute little bat shapes (click here for a template) and we added some fun googly eyes.  I used washi tape to secure them to the branches.  I think these little guys are Brigette's favorite part!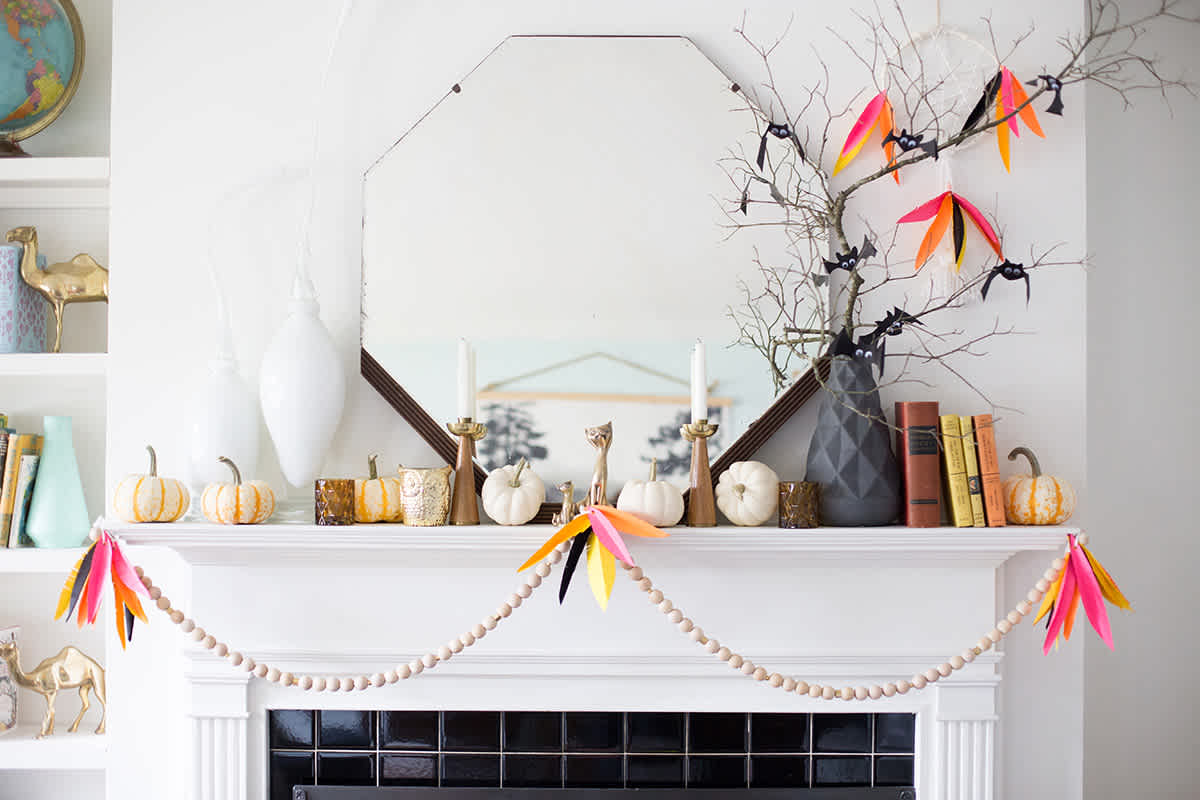 I think it's fun because it's a bit subtle, but when you look closely, you can see these little guys looking at you!
For the garland, I strung up wood beads, and added some punchy paper feathers, which add some texture and a good dose of color.  I simply cut out the shapes (template here), folded them in half, and made some fringe here and there with the scissors.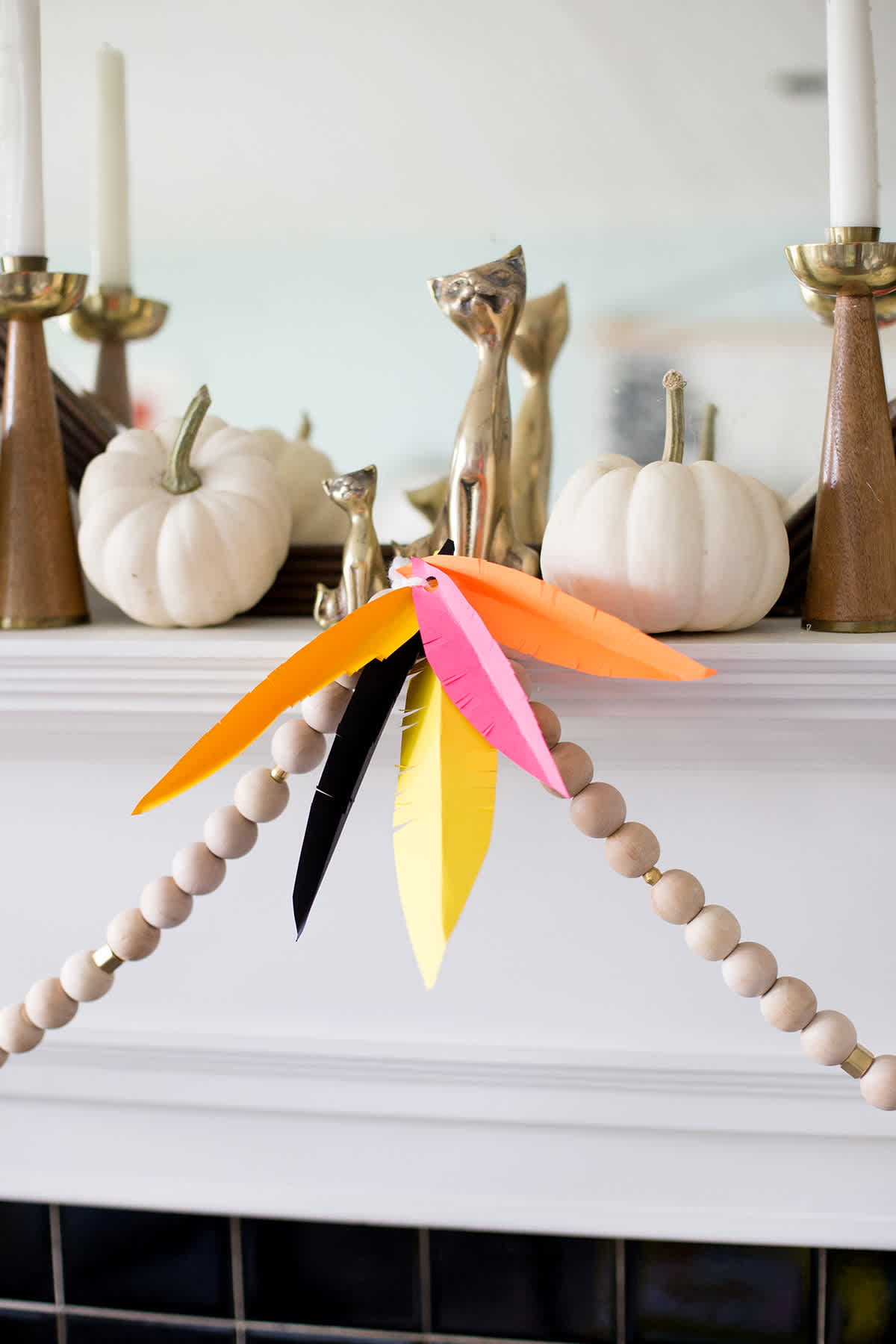 I snagged some small pumpkins, and added in my vintage brass cats and some votive candle holders.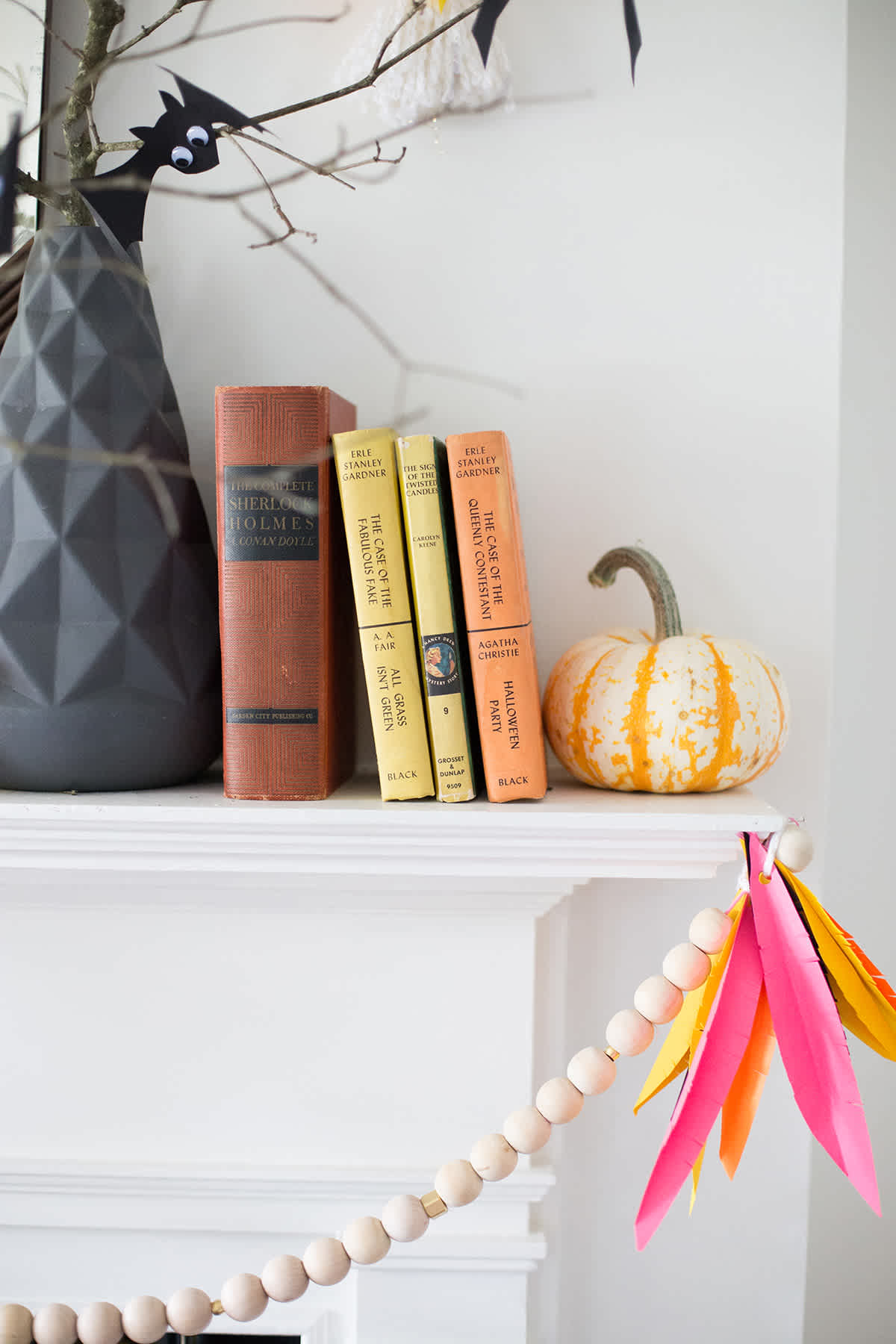 I also added in these vintage books that are perfect for the season.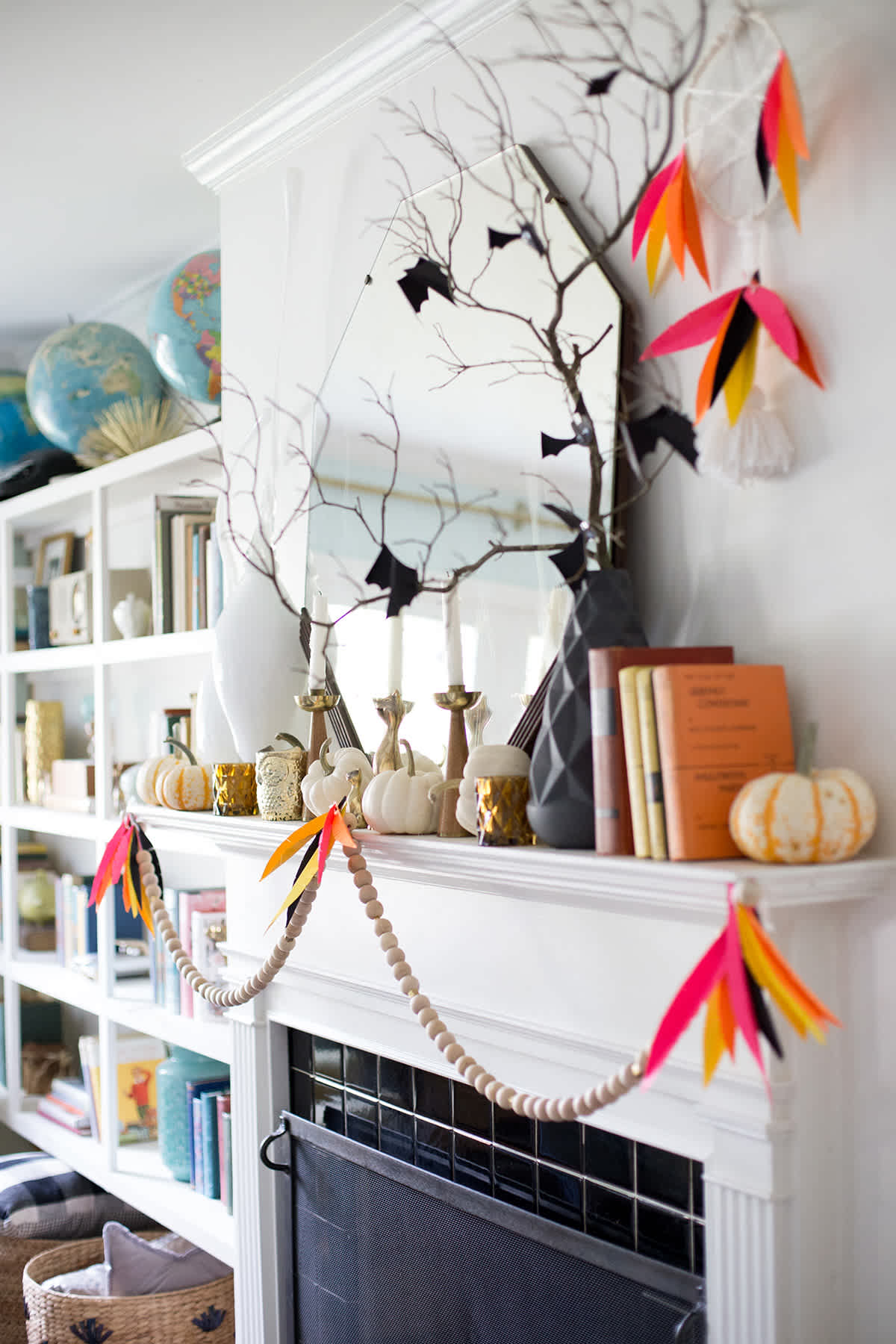 Behind the "bat tree" is a little dream catcher (similar to this) made from yarn, with some more Astrobrights feathers tied to the bottom.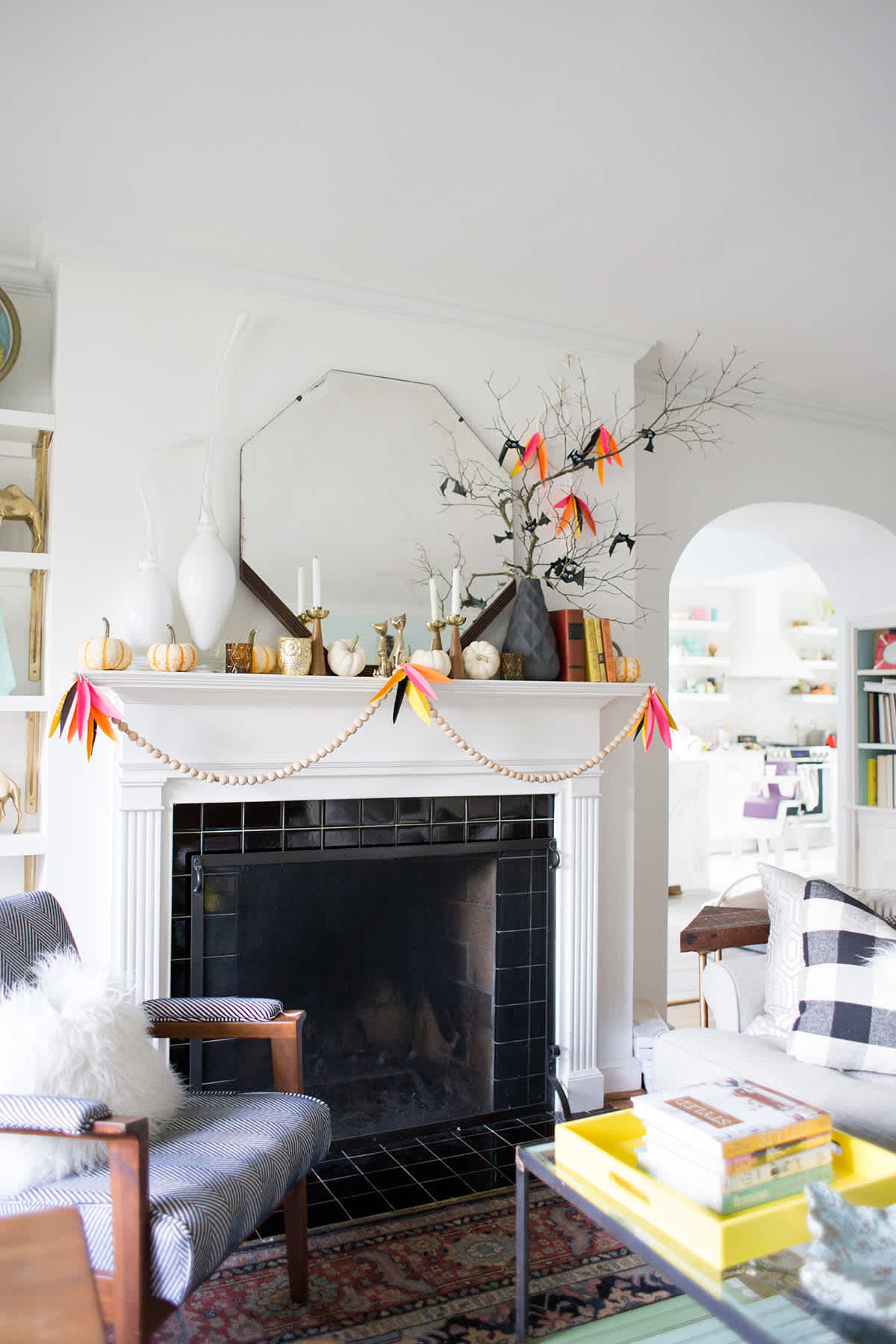 I love having a stash of Astrobrights papers on hand that I can pull out anytime to brighten up a space!  The bright colors are so fun to work with, and add magic to any project!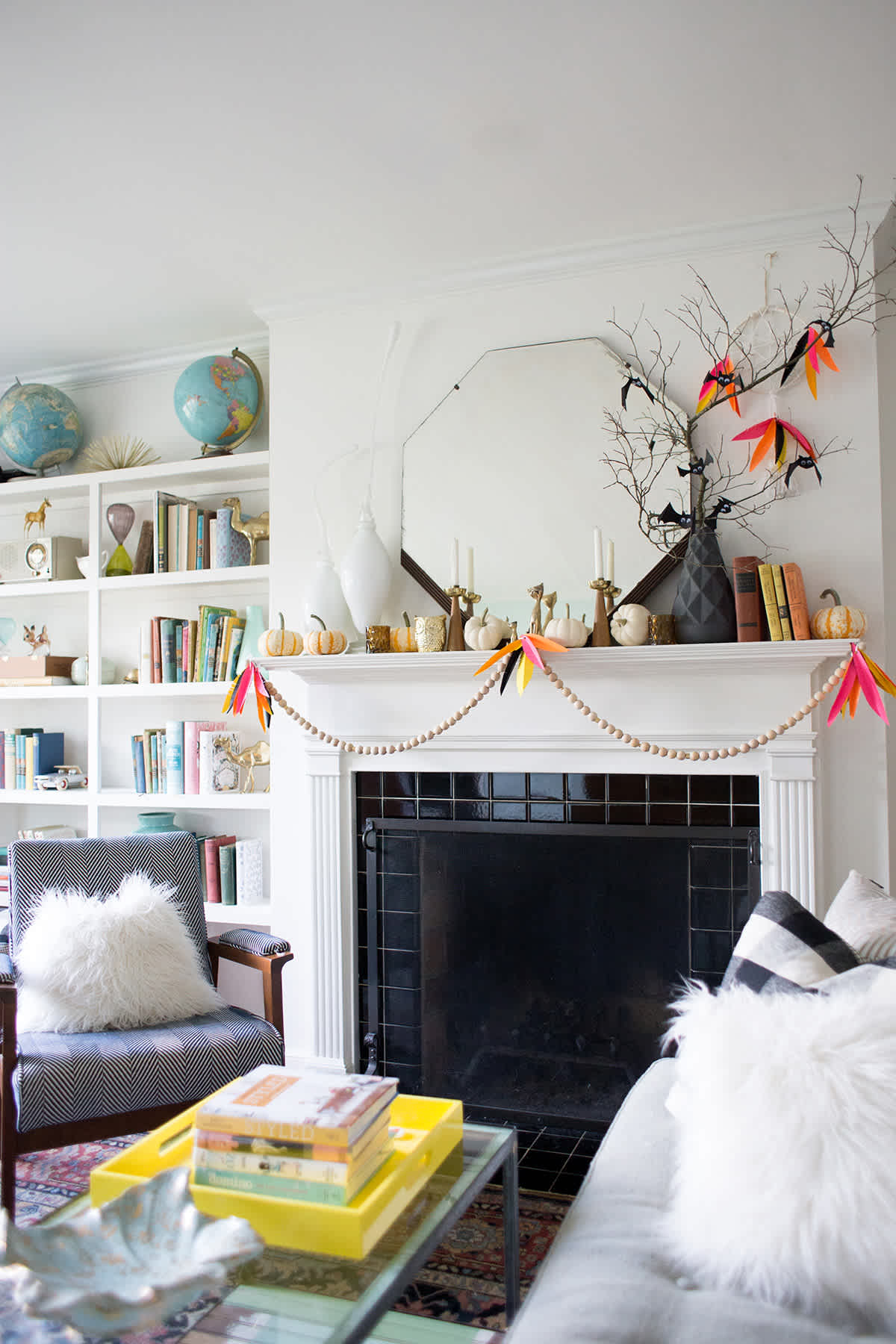 Also, go here to see another fall project with Astrobrights (one of my favorites!):
Thank you so much to ASTROBRIGHTS® Papers  for sponsoring this post!  I love being a Bright Life Ambassador to show how their bright and happy papers inspire creativity and delight!