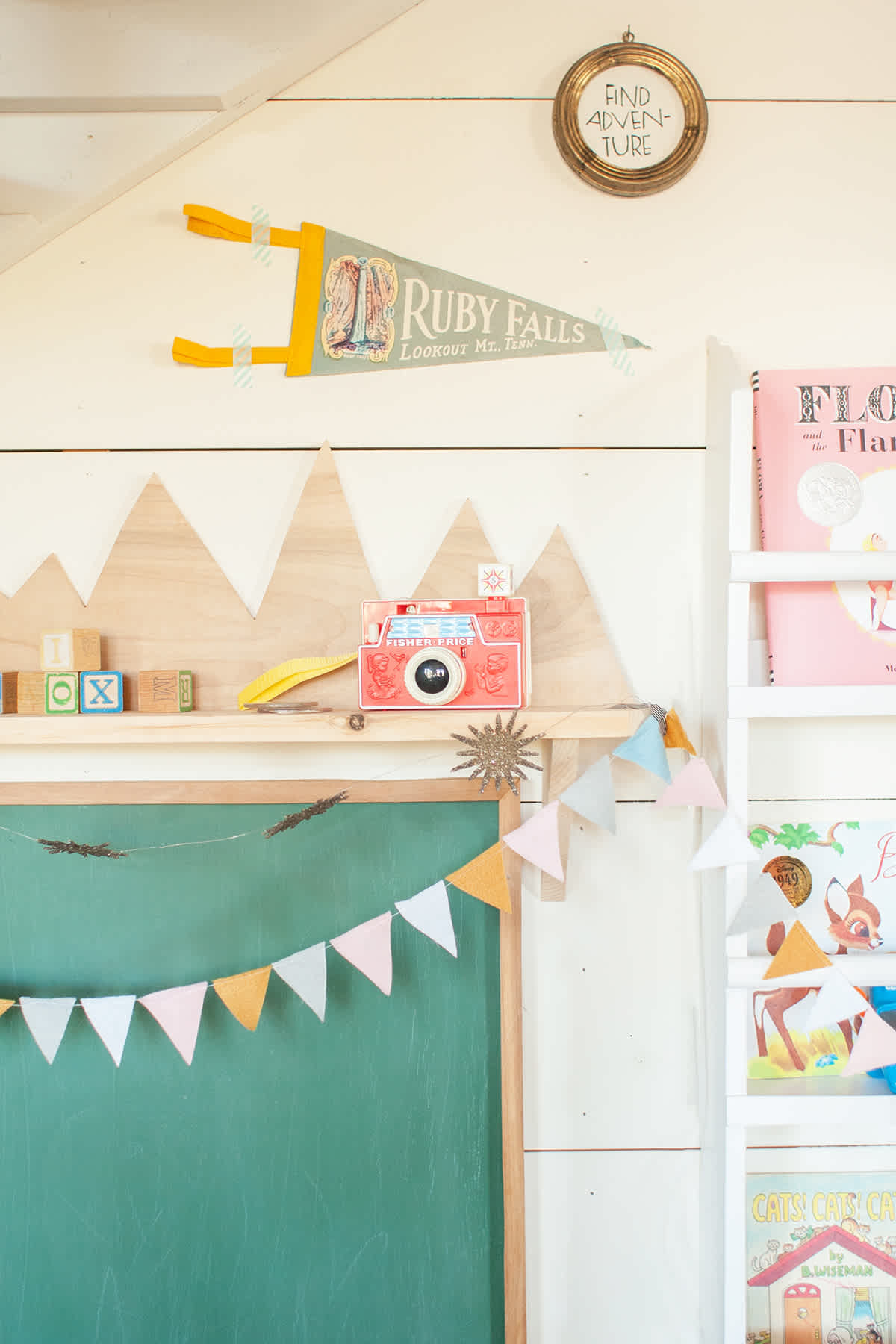 Recently, I shared photos of this playspace with RH Baby & Child, and after getting a few emails about the shelf and chalkboard, here are some details on how to do this yourself.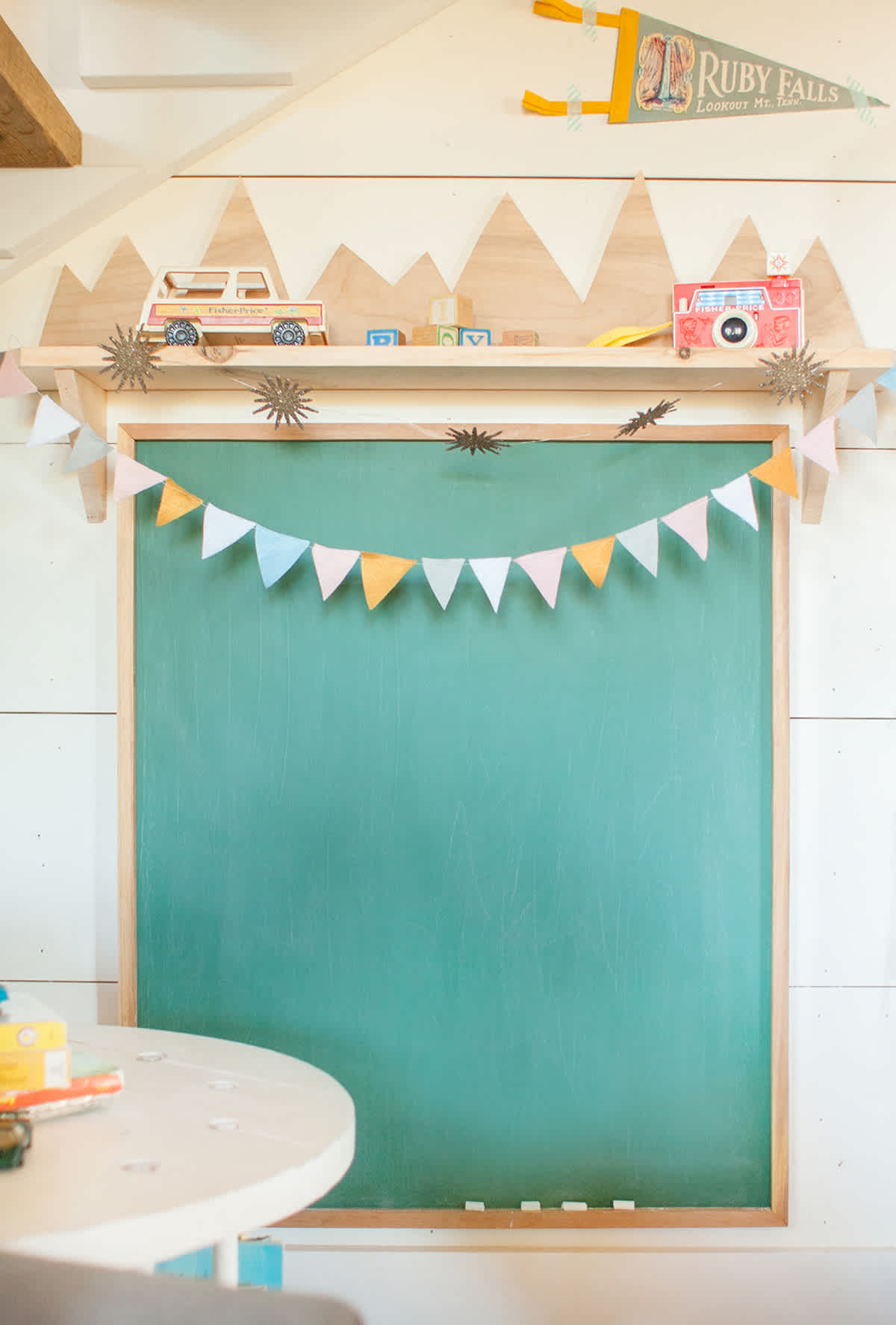 The chalkboard is birch plywood (although I'd recommend masonite because it is so smooth) with three coats of chalkboard paint.  I love the schoolhouse green color!  The shelf is just simply pine board cut down with a jigsaw.  I drew the pattern with a straight edge and pencil, and then cut it with a jigsaw.  It's really so much easier than it sounds, if you have never tried it.  It's intimidating to say the word "saw", but with a little practice and careful execution, it's not so difficult!  (I sort of followed this tutorial!)
I also love the unfinished look of the wood, which makes the whole project even simpler.  Just be sure to sand it to get rid of any potential splinters.  (Vintage style camera can be found here.)  Check out all the photos of this space if you missed it!
Also, on an unrelated but very fun note, I'm putting together an event with a bunch of friends to benefit Care for Aids.  It's called re/prom, and is sort of a re-do of prom, minus the teenage angst part.  I would love to see some of you there - tickets can be purchased here!  I can promise it will be a good night!