DIY personalized Easter baskets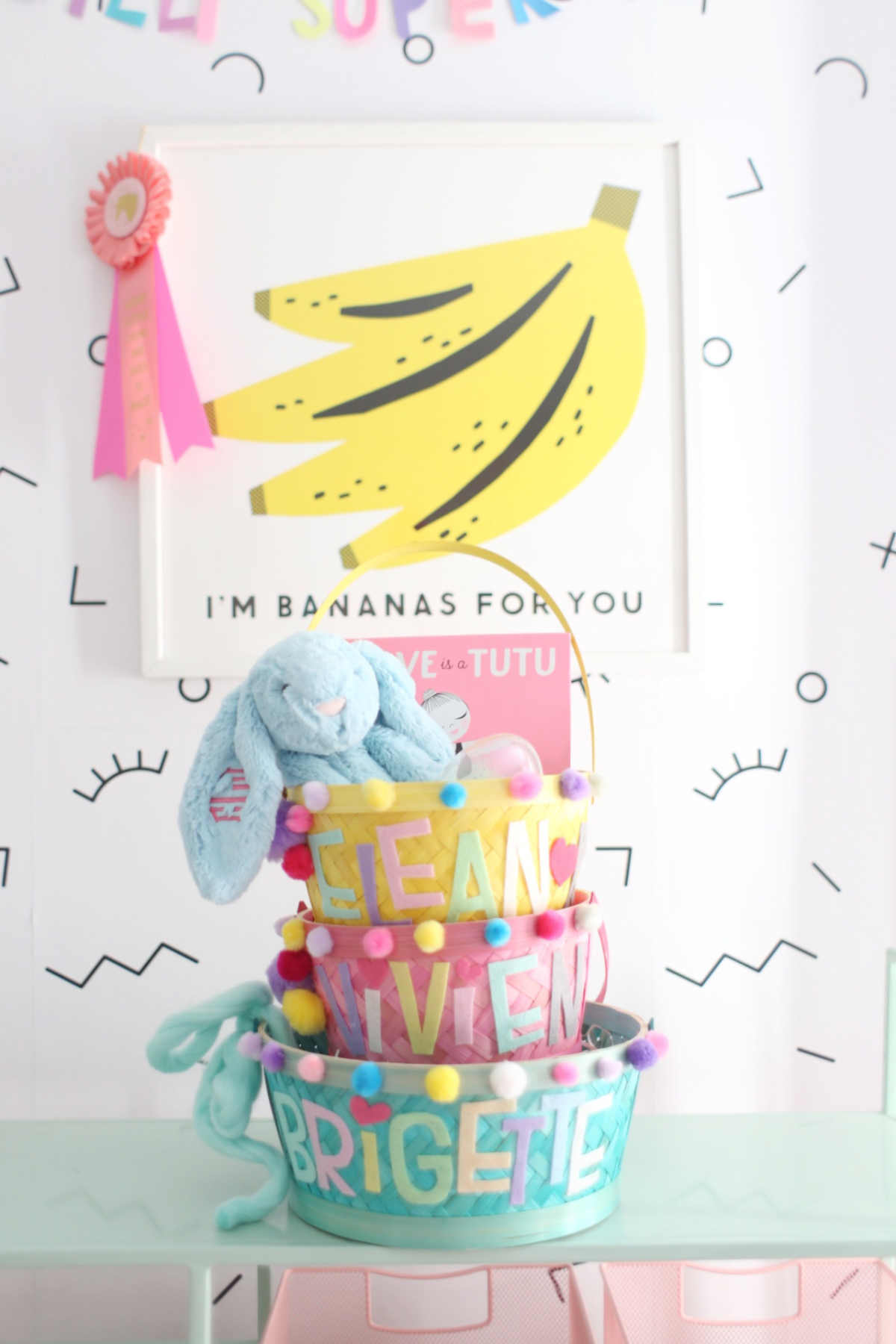 With Easter right around the corner, I wanted to put together some simple and colorful baskets for the girls.  Usually I'm grabbing something last minute, which was fine, but I thought it would be fun to make them personal - and I didn't want to overspend, either.
(pictured above: monogrammed bunny (get 20% off with code LAYBABYLAY20 til April 1st for Easter delivery!), Love is a Tutu Book, Banana Print; Wallpaper)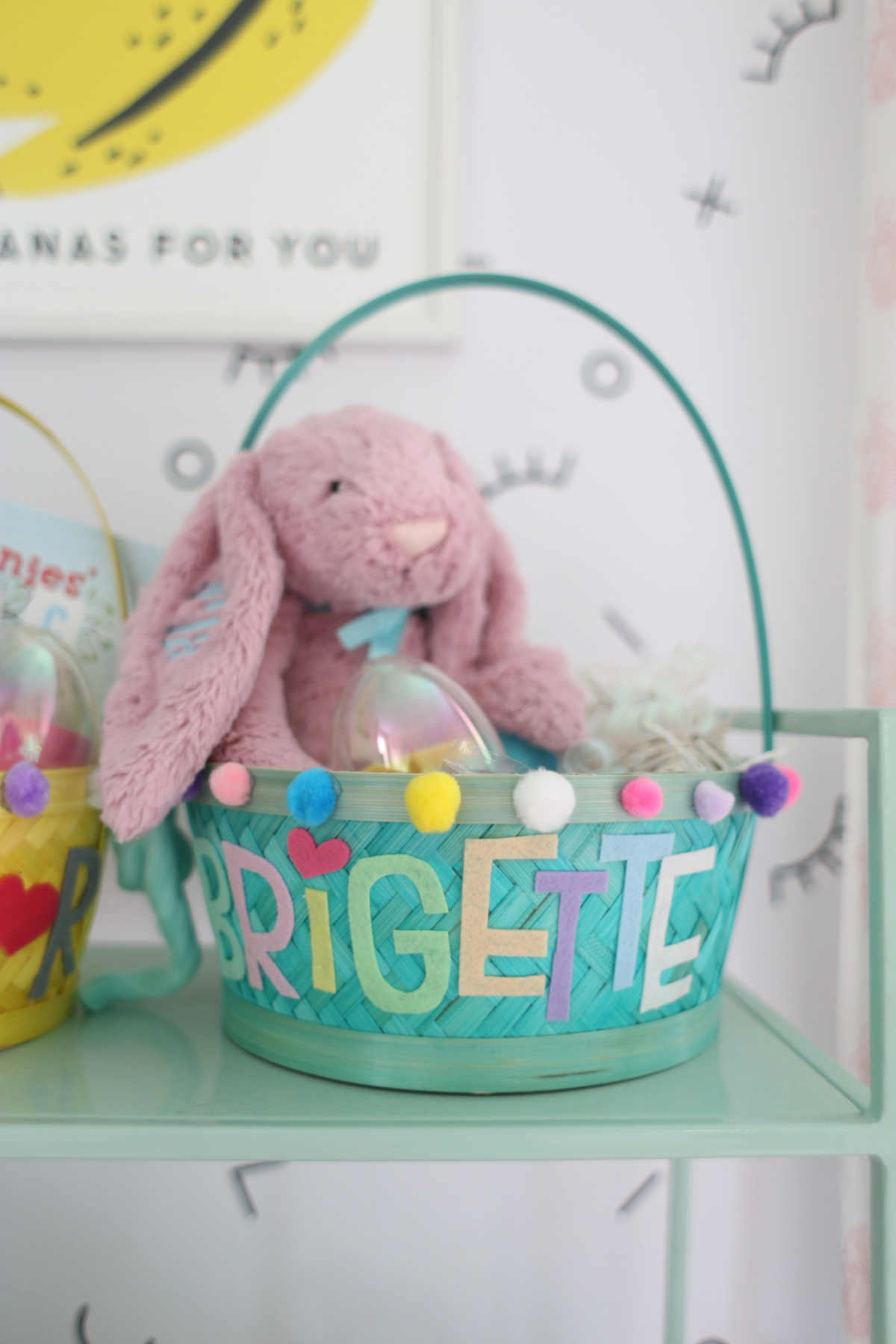 I picked up these and these super inexpensive (only $2.50 and $1.50) Easter baskets at Target, and to make them extra festive, I hand cut letters from felt squares (these have the most fun colors, and are handy to keep on hand for different projects) and hot glued them on, along with some pom poms.  I love how they turned out!  I also love these fun iridescent eggs - they look like bubbles!
I also adore these sweet personalized bunnies!!  The girls are going to love them!  You can get their sweet ears monogrammed with initials or names, and they are 20% off until April 1st with code LAYBABYLAY20 for Easter delivery!