DIY riser for KURA bunk bed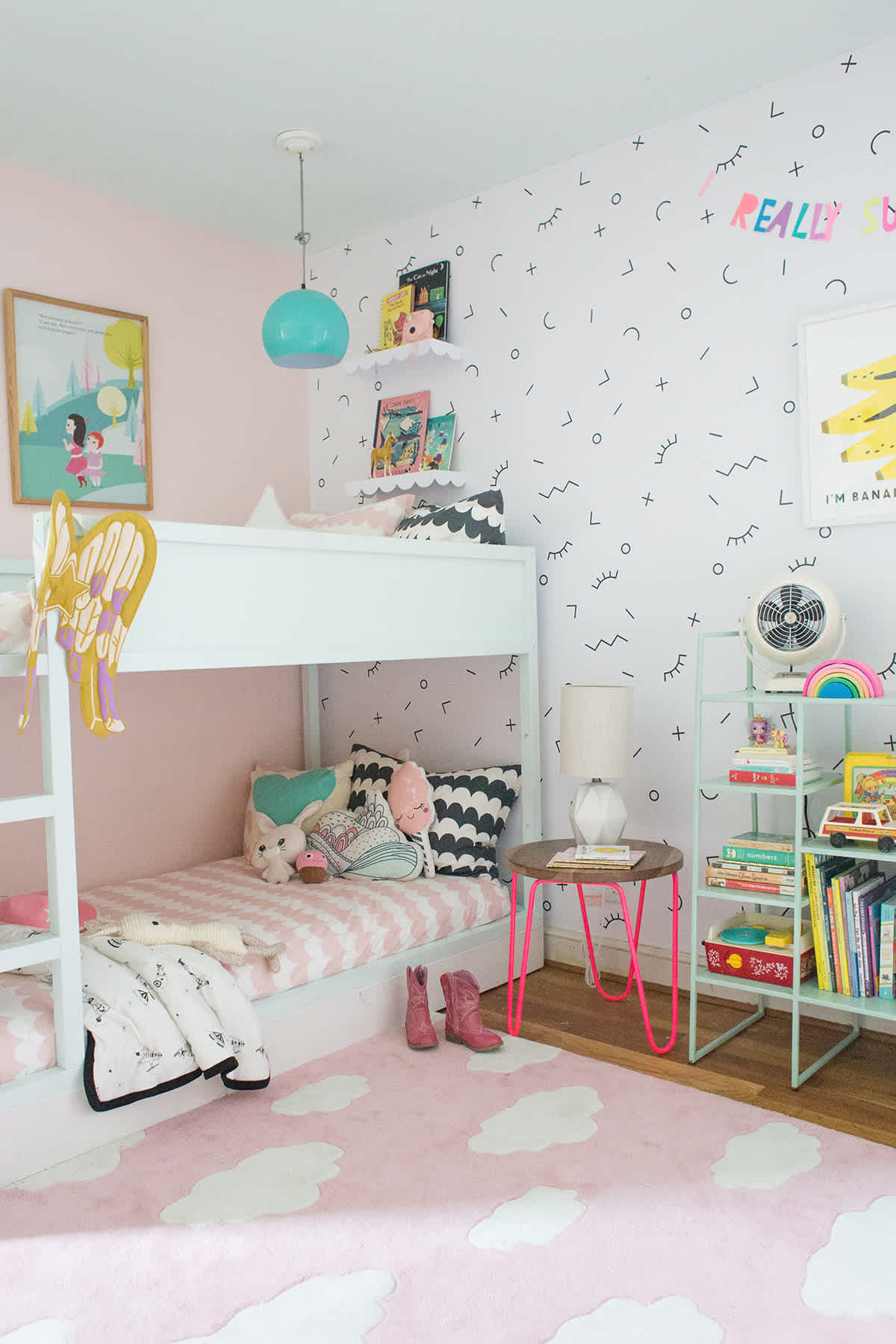 Thank you so much for the love on the girls' room!  Today, I'm happy to share with y'all how we lifted the Kura bed off the ground a little.  My handy father helped me with this one, but it's really not too complicated of a solution.
(Sources: Doodad Peel and Stick Wallpaper; Neon Nightstand; Kura Bunk Bed (modified slightly); Mint Metalwork Bookcase; Pastel Geometric Lamp; Scallop Shelf; Fisher Price Record Player; Pink Cloud Rug; Fan; Scallop Duvet Cover and Shams; Bunny Pillow; Cotton Candy Pillow)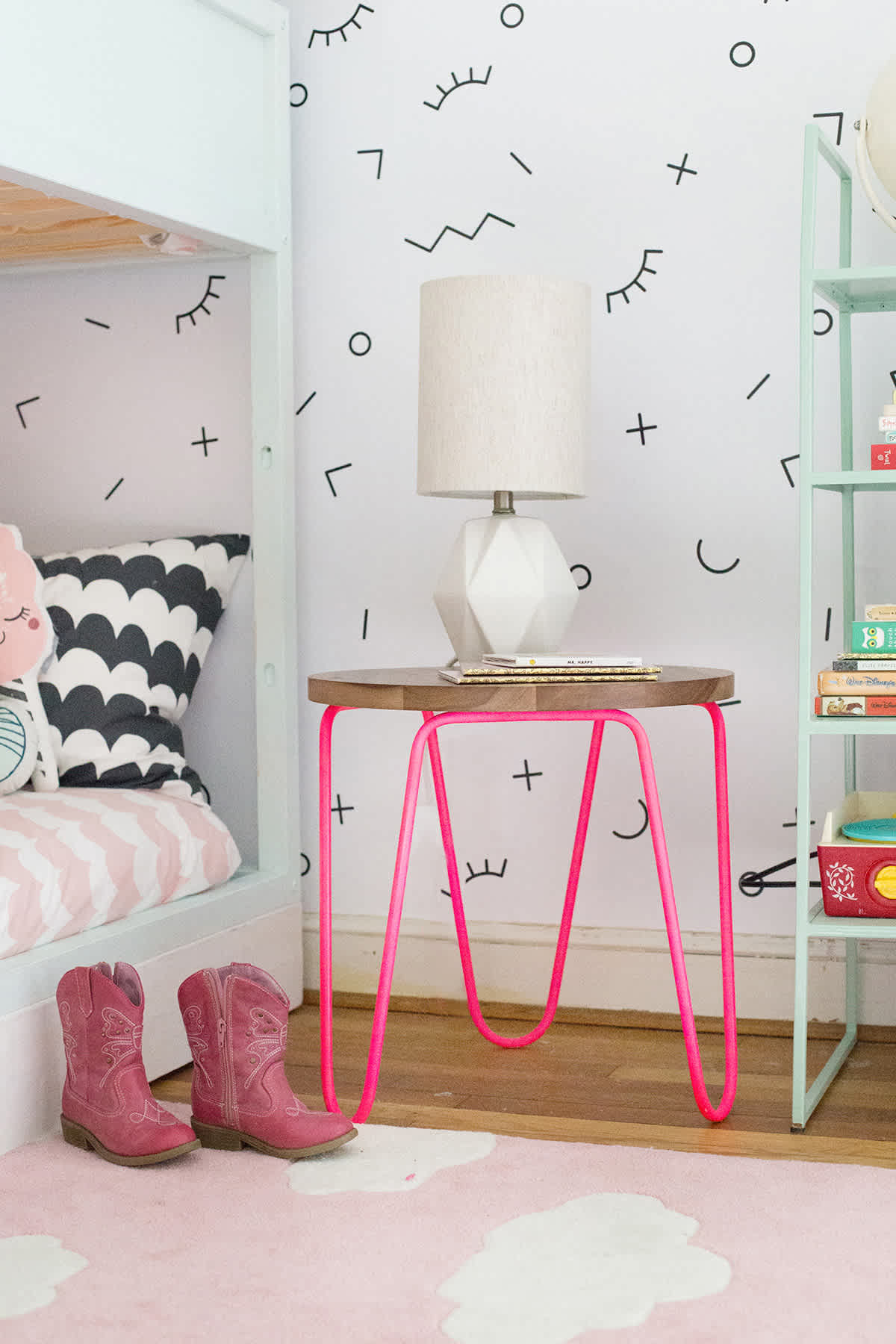 Originally, I wanted the mattress off the floor, because I felt like the bed just looked a bit messy/cluttered as it was.  After talking with my dad, though, I realized that really, I just wanted the base to look a bit sturdier and more balanced.  So actually, the mattress is still on the floor, he just added a frame to the bottom of the bed so that it looks a bit neater, and the added bonus is that there is now more space between the bottom mattress and the top mattress.  Brigie was hitting her head on the top bunk, and now that is no longer an issue (as we added in an extra 5-1/2" of height!).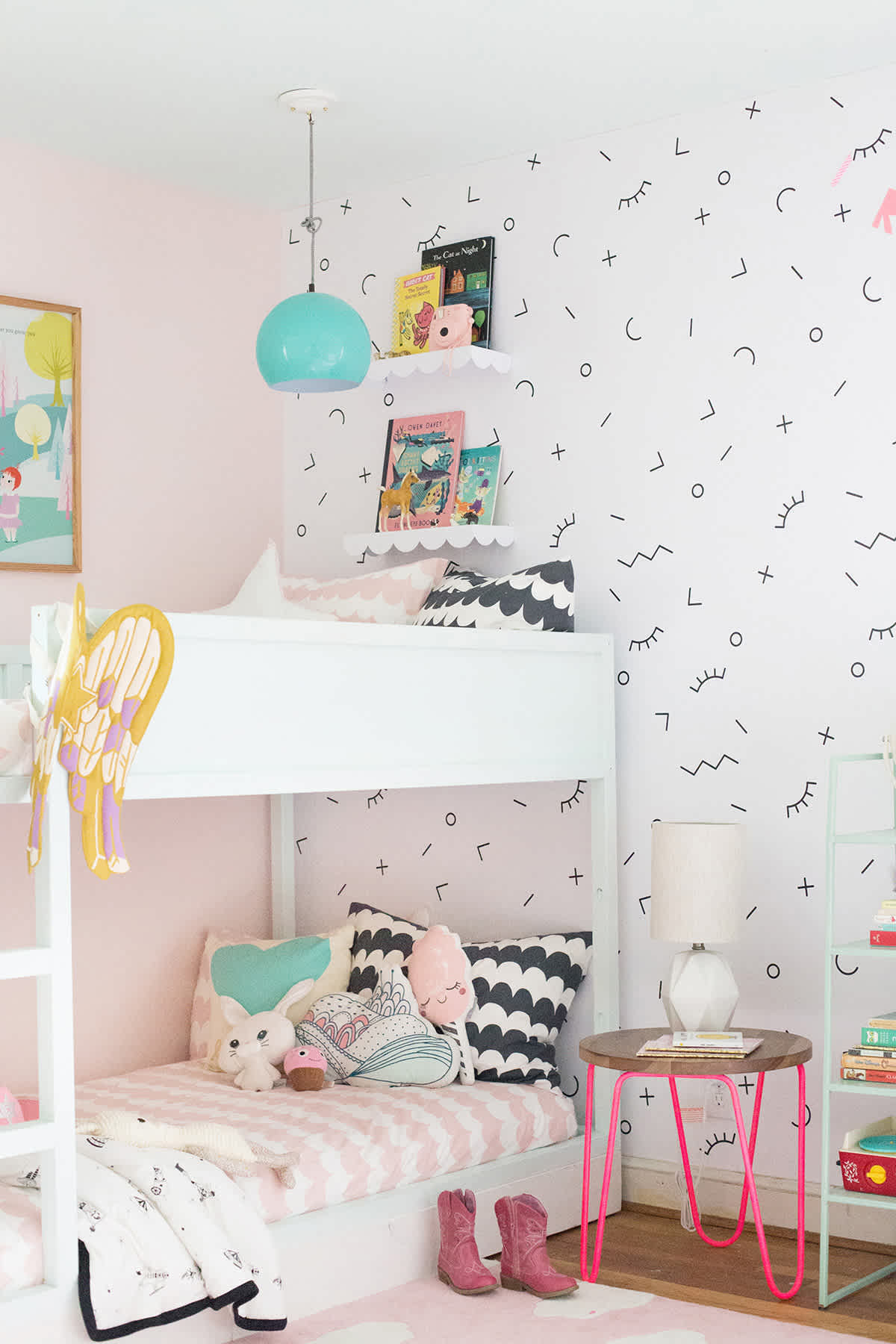 To create the base, construct a rectangular frame matching the dimensions of the bottom of the bed.  We went with 2 x 6 spruce so that the bottom mattress still peeks out over the frame, but it adds enough height to make a difference.
My dad used a
Pocket Hole Jig and Screws
to assemble the frame and attach it to the bed.  This isn't necessary, but it looks much neater as the hardware is invisible from the outside, which is pretty great.
Assemble the frame, pre-drill attachment screw holes, and then prime and sand the frame.  Invert the bed and install it with pocket hole screws from the inside.  Caulk the seams, and then finally, paint.  I still have to paint it to match the rest of the bed, but it seems to be more challenging to make that happen than I anticipated, ha!
The total cost, not including Pocket Hole Jig tool, is less than $20, which isn't too bad on top of a $209 bed.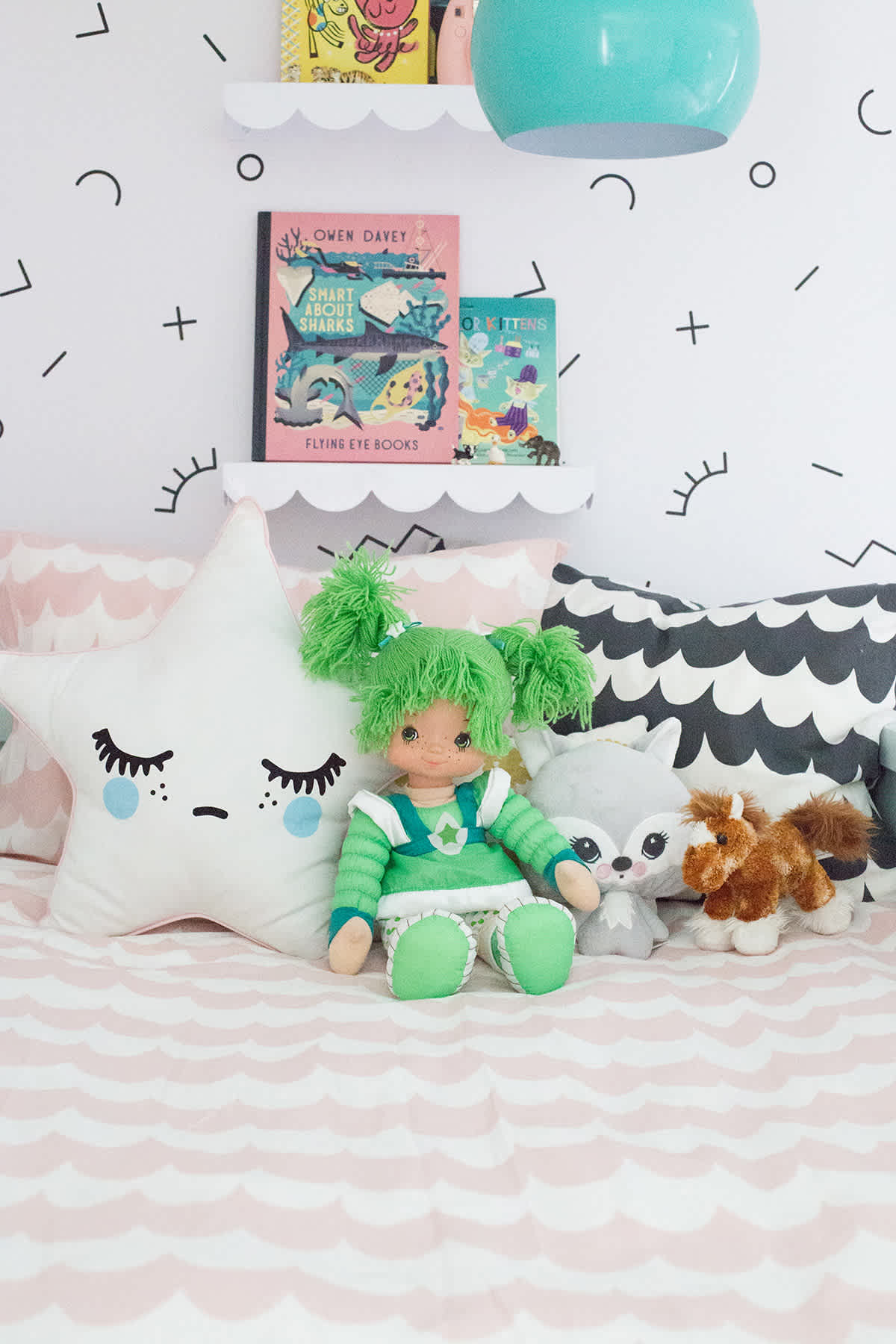 I hope that helps!  If you have questions, please comment and let me know!