DIY cute halloween bats and spiders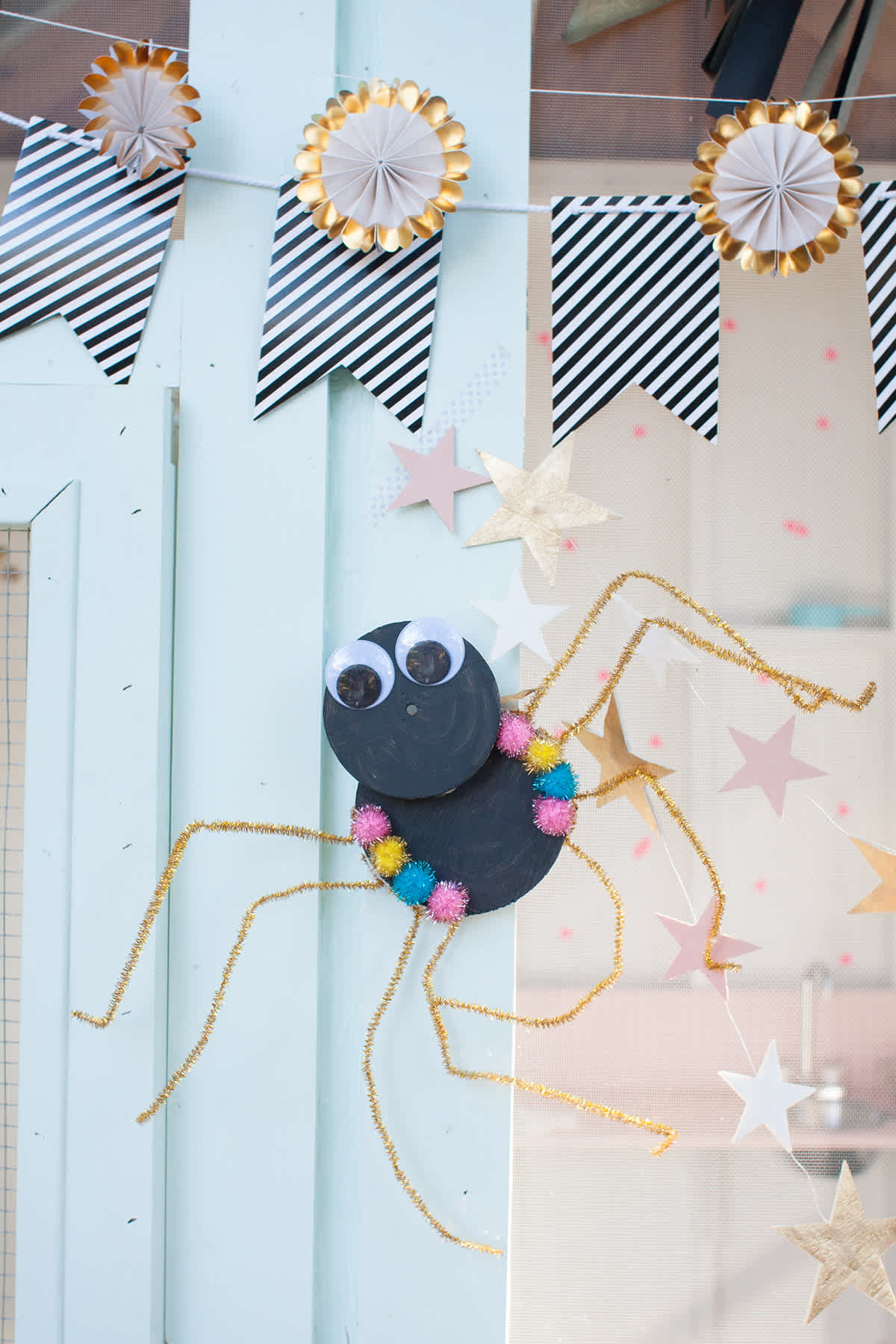 I did a little photoshoot of the girls trying on some costumes today, and since the inside of our house is a bit crazy right now (more to come on that soon!), we took our decorations to the playhouse for some outside fun.
I wanted to do a craft with them that felt seasonal, but I'm really not into super creepy/spooky stuff, so this was my attempt at making it cute.  And they loved it.  We made spiders and bats, and here is how we made it happen!
What you'll need:
plywood circles (my dad made ours with a hole saw, but you can find some at Michael's or other craft stores!) | black acrylic paint and brushes | googly eyes | pom poms (if you want - this was Vivi's idea!) | pipe cleaners | hot glue gun & sticks | black construction paper | wood screws and drill (if your spiders are wooden and in two parts!)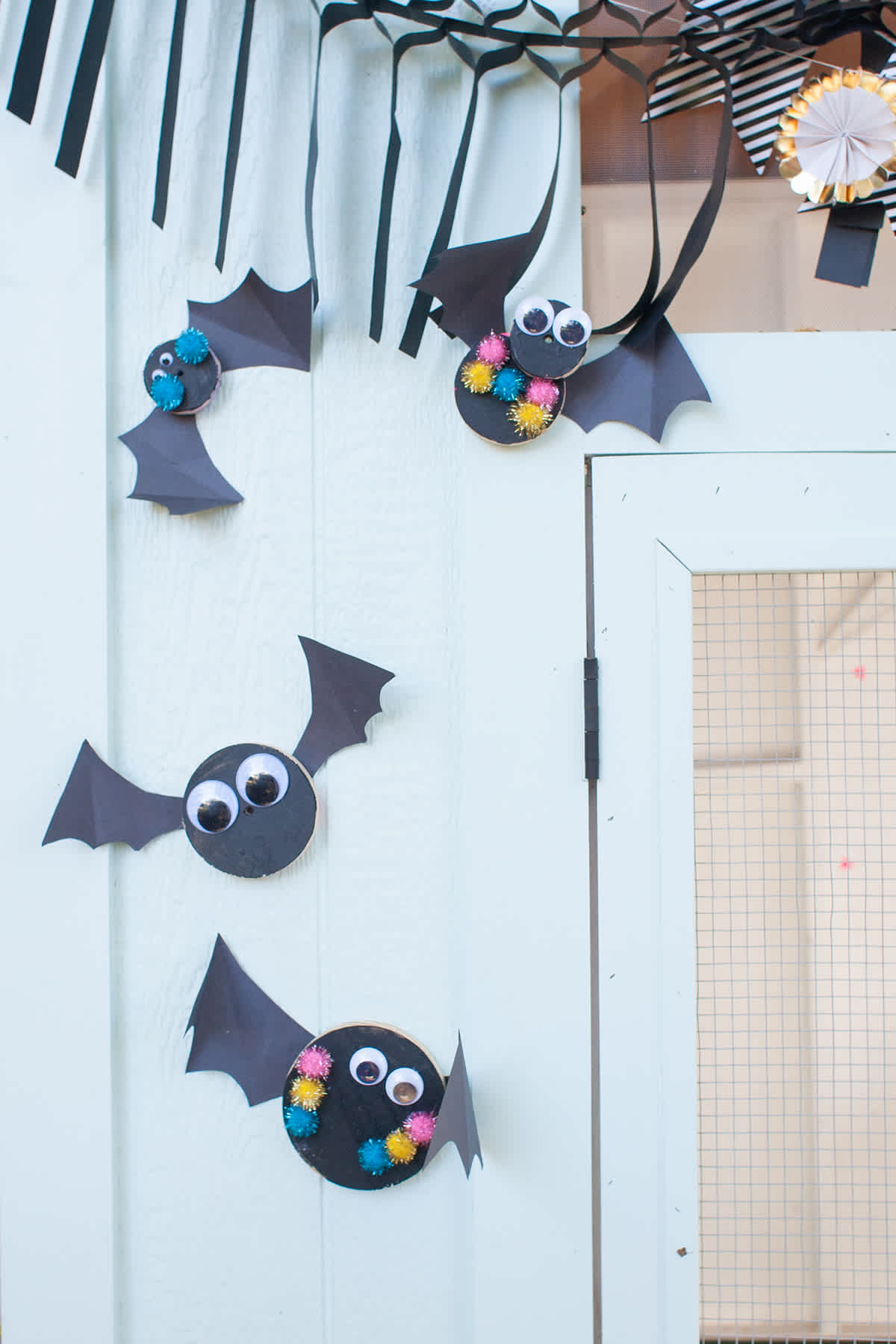 To start, I screwed some of the plywood circles together for the spider's body, and then handed all the circles over to the girls to paint black.  They love doing anything involving painting, so by the end of it, they were covered as well as the plywood, so I stuck them in the bath while the paint dried.
Next, I had them lay out where they wanted googly eyes and pom poms to go (the pom poms were Vivi's idea, and I think they turned out really cute!).  I let the low temp glue gun heat up, and then I would either put glue on the back of the eyes or pom poms and let them put them in place, or just do it for them, depending on their capability.  That glue is too hot for them, for sure!
For the spider legs, I hot glued the pipe cleaners to the edges of the spider's body and bent them a little, and then we cut the bat legs from construction paper and glued them to the back.  Of course, you could also go a much simpler route and just make these from construction paper or paper plates entirely, but I liked the more substantial version.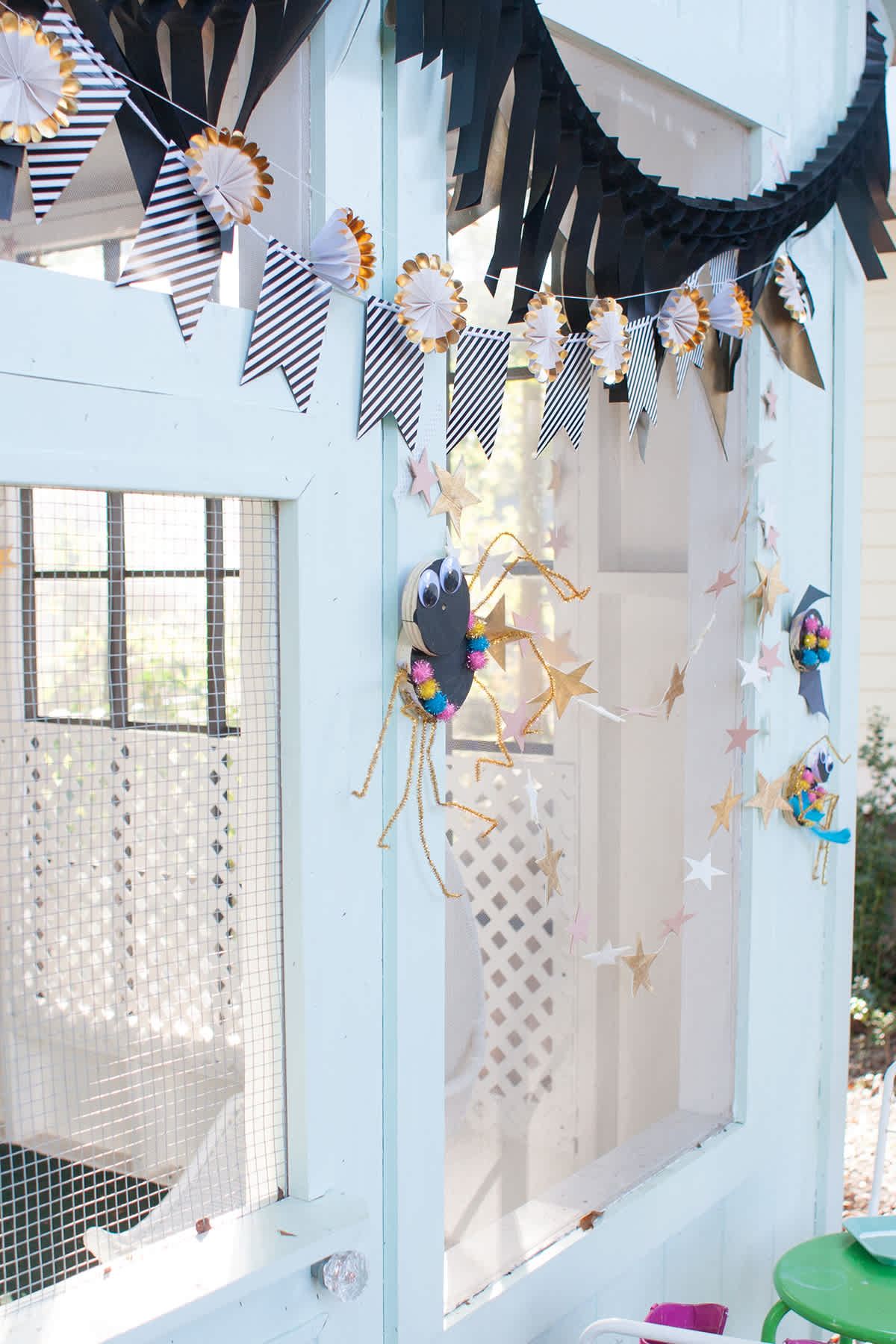 I'll be sharing our little party tomorrow, so stay posted for more photos!