autumn mantel decor with home depot
Today, I'm sharing our fall mantel over on the Home Depot blog.  I have added to it a bit since submitting it, so I'm posting some different photos here, but be sure to check the rest out here (because you need to see the rest of the shelves peeking out to the left of the mantel - I'm so excited about them!).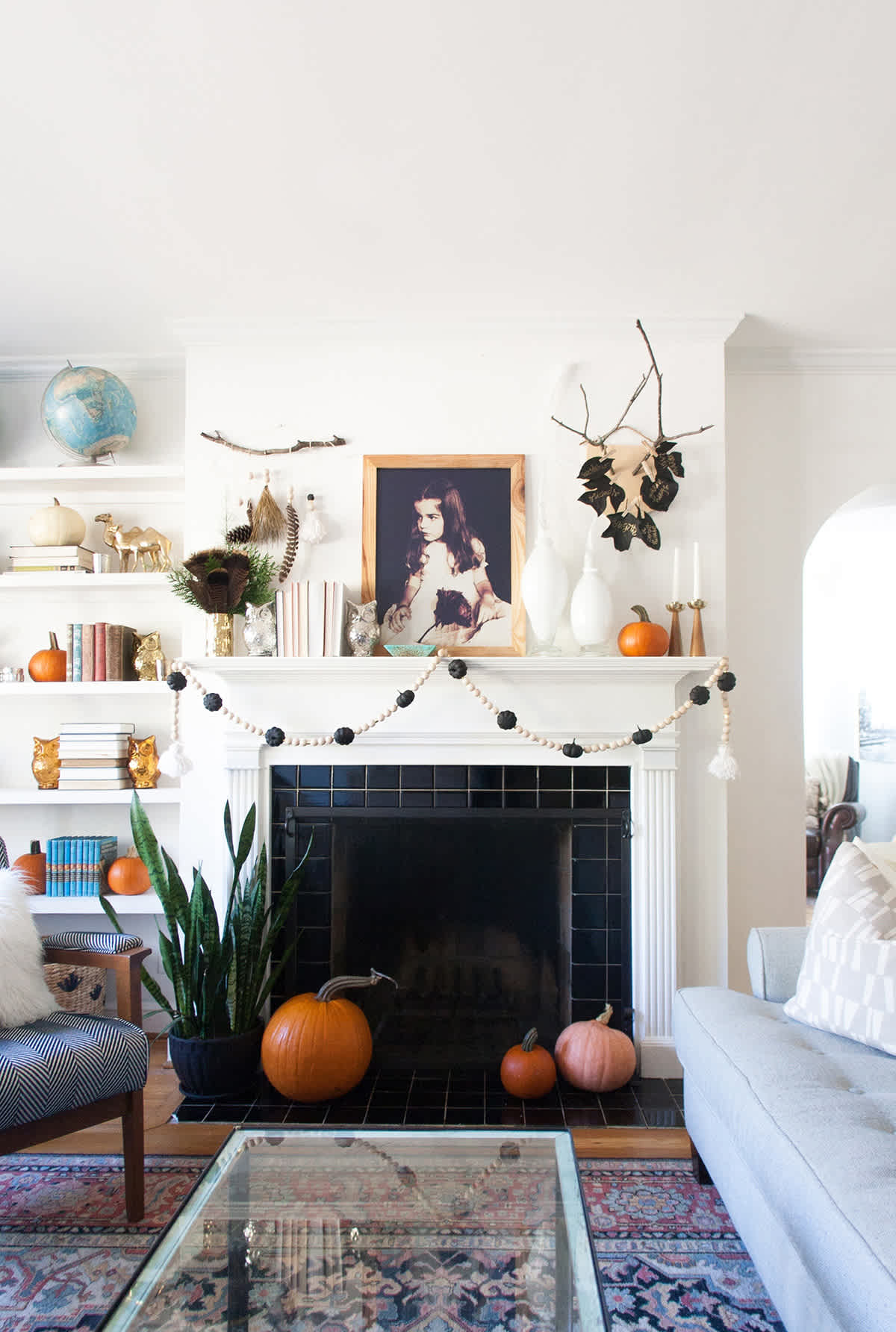 It's been fun adding some seasonal decor to the house to make it feel festive.  I've never really done much for fall - mostly because I'm not into the creepy stuff, and also because warm colors aren't usually my thing - but I love the way it turned out to feel like the season (to me!).  I posted the details about the garland here, as well as the wall hanging.  I love the texture the feathers add, and I put some greenery up there to add a little color.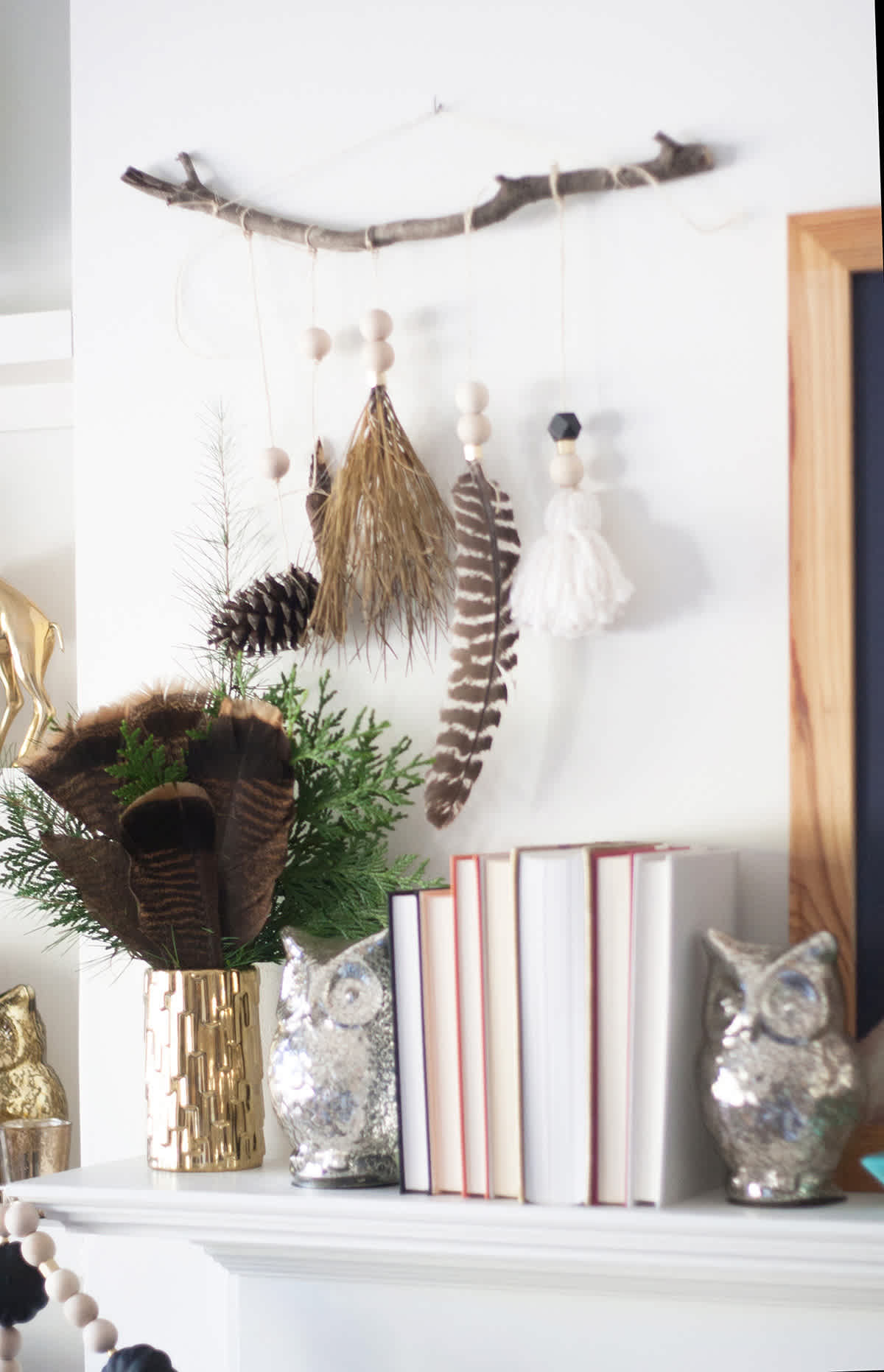 My super talented friend Ashley Bailey took that photo of Vivi.  I love how it looks like a vintage tintype, and you can't tell, but she is holding the most gorgeous peony (it's huge!).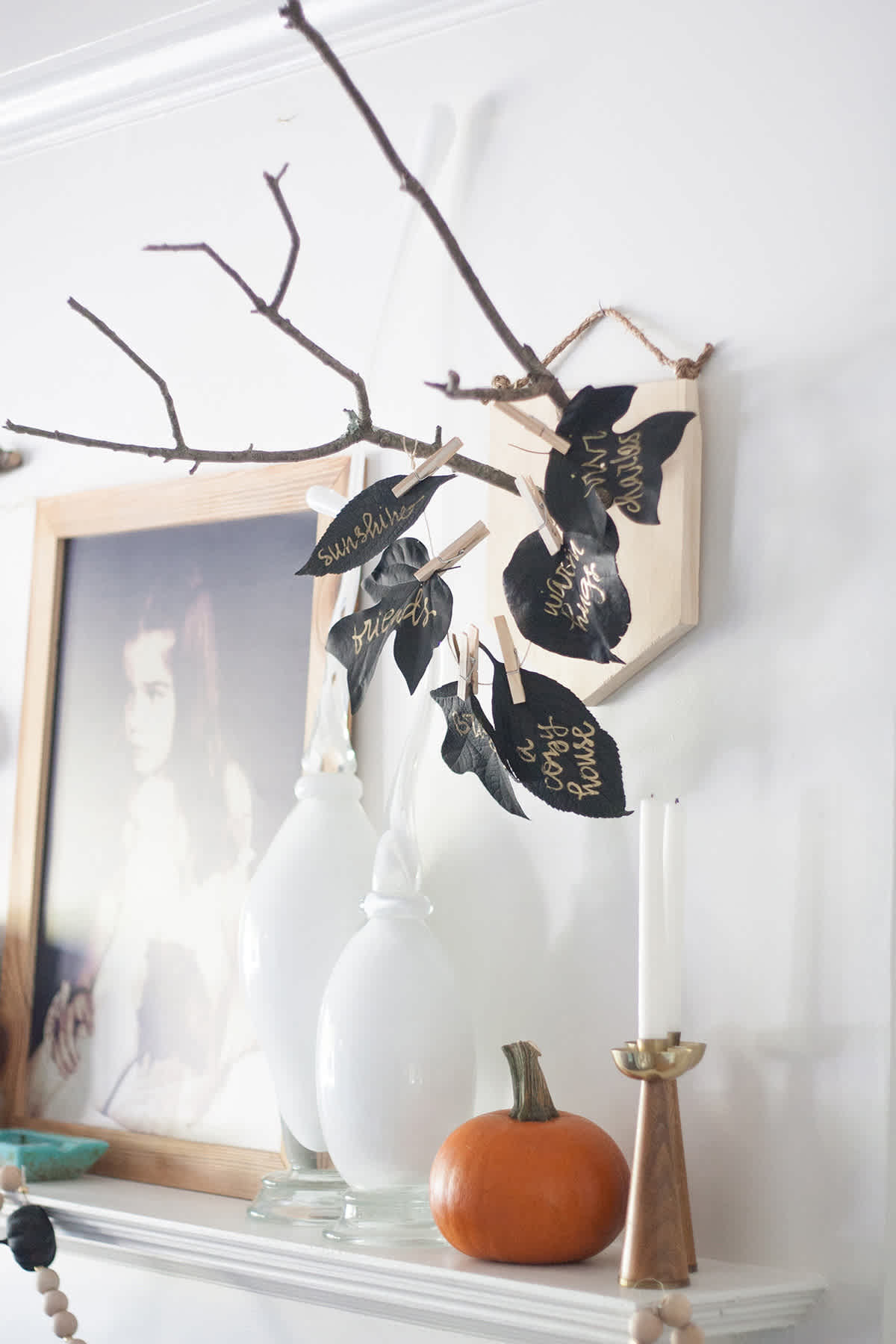 These little "thankful antlers"were a fun project.  I just trimmed a piece of pine board, and found some branches I thought looked antler-like and cut them down to size. I used 1/2" drill bits and drilled at an angle so they will sit just so.  I added a few drops of gorilla glue to make sure they stay in place, and used some hooks and rope to hang it with.  We found some fall leaves, and sprayed them with chalkboard paint and wrote down some things we are thankful for with gold sharpie (such as Brigette, warm hugs, sunshine, and a cozy house).  It's a fun and simple way to talk about gratefulness and display it as a reminder!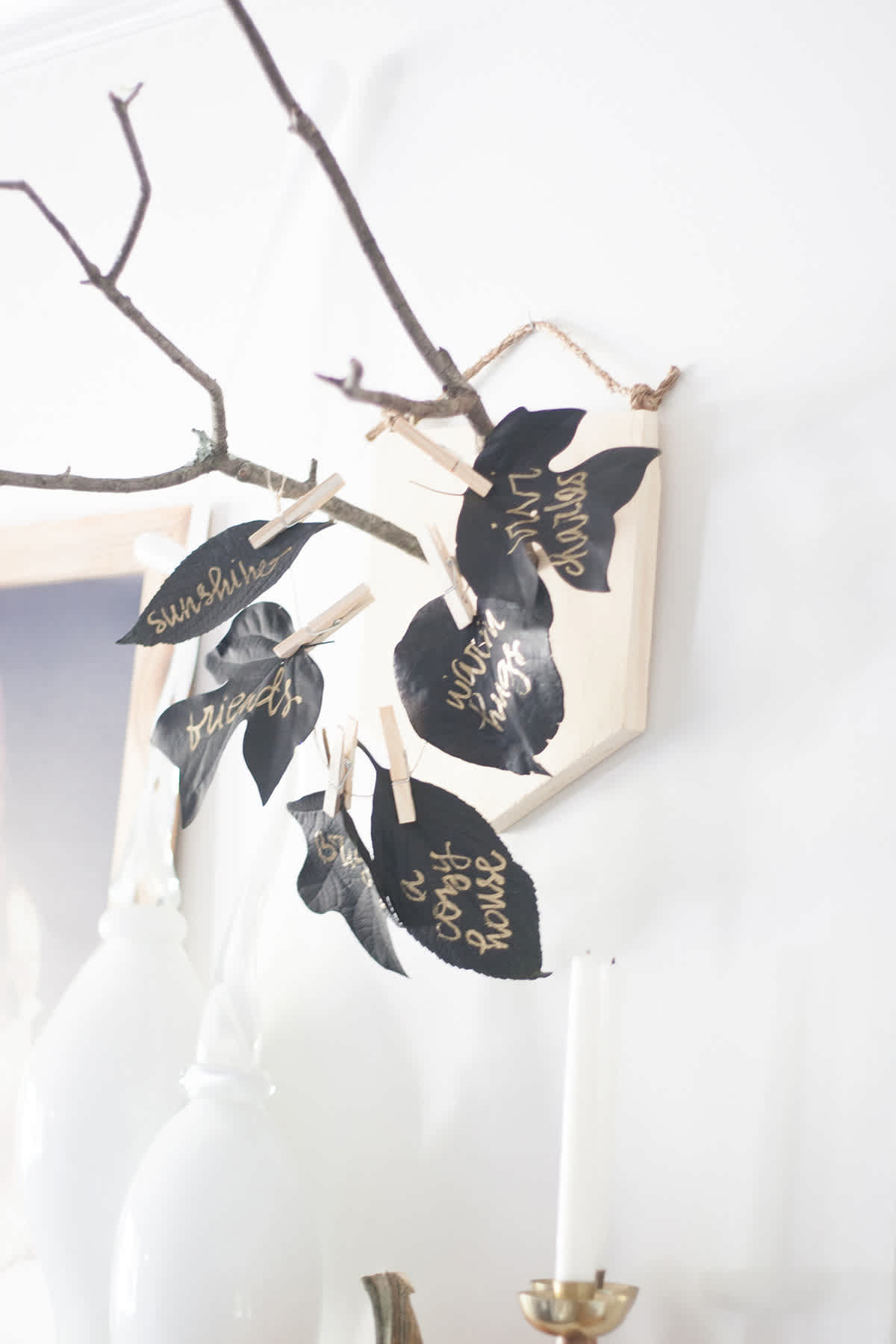 It's been so fun to make an update to our living room and enjoy the change in seasons.  Be sure to check out more photos on the Home Depot's blog, and thanks so much to the Home Depot for letting me participate in this style challenge!