DIY 4th of July parade firecrackers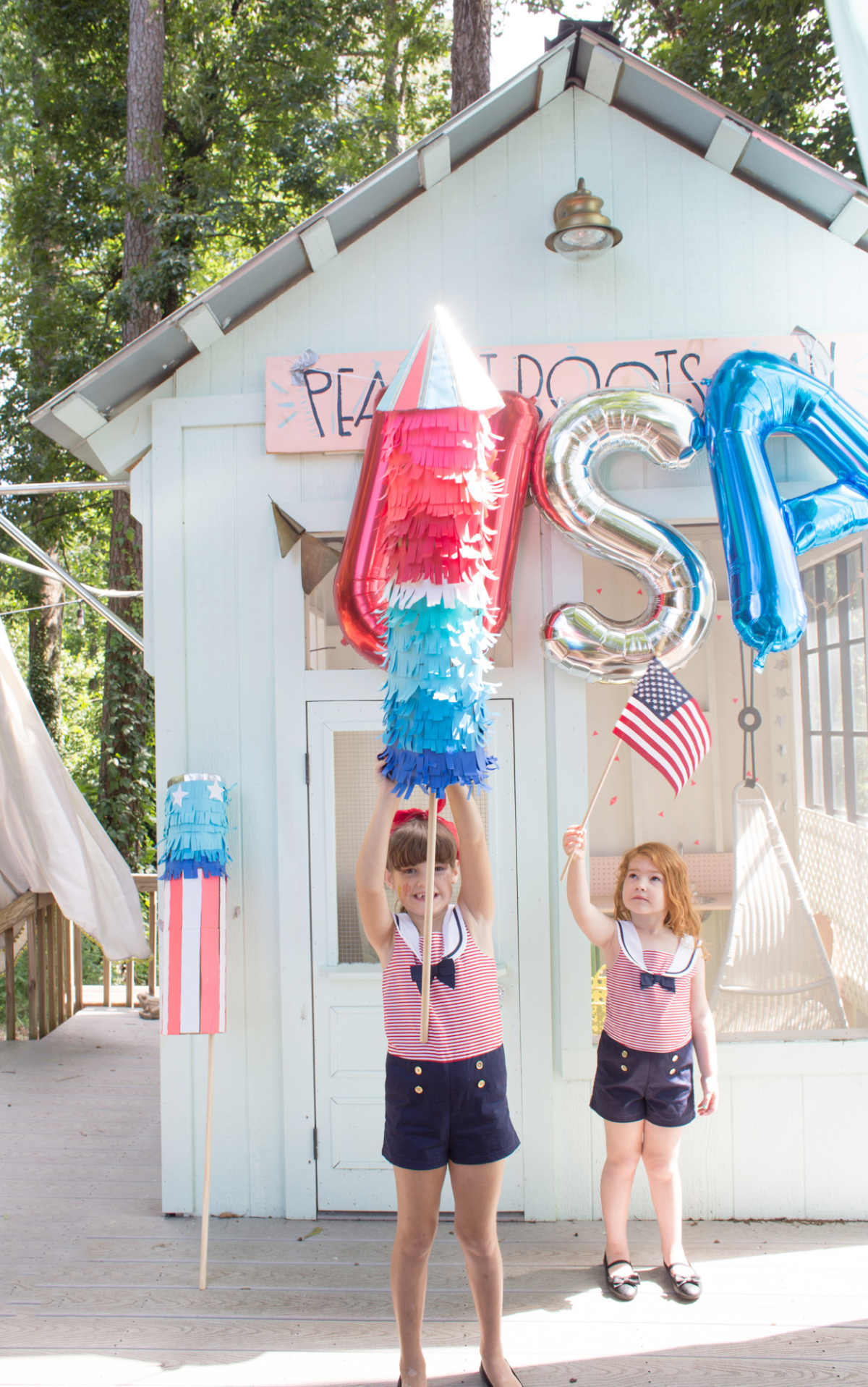 This post is sponsored by ASTROBRIGHTS® Papers.
It's hard to believe the Fourth is almost here; to celebrate, we made these festive firecrackers to hold at a parade (or make your own backyard parade!) or stick in the ground to make a picnic extra fun and colorful.  We used Astrobrights papers in an array of patriotic hues to make them extra bright and punchy.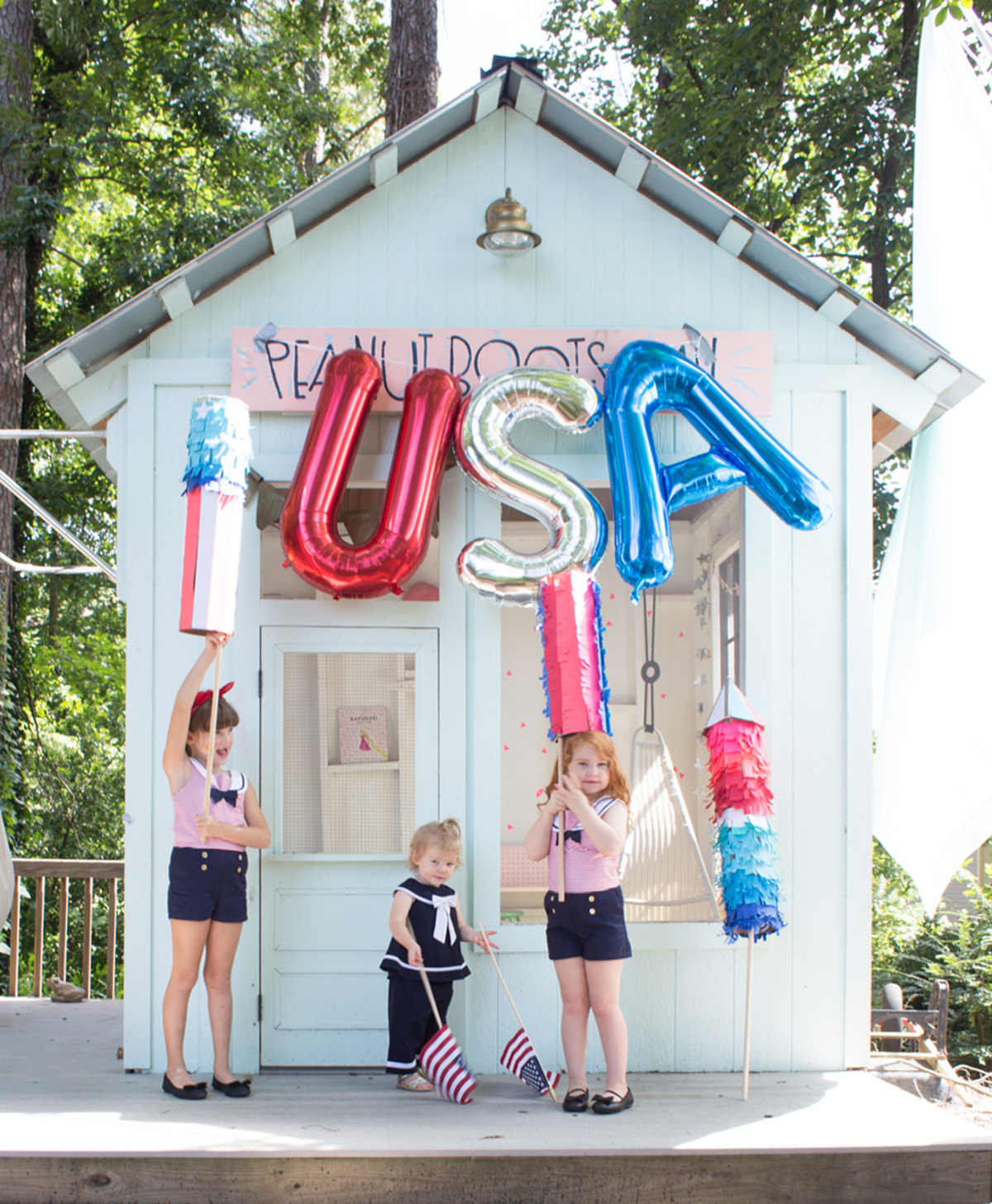 The girls were really excited to practice holding them, and we had fun getting all decked out in red, white, and blue!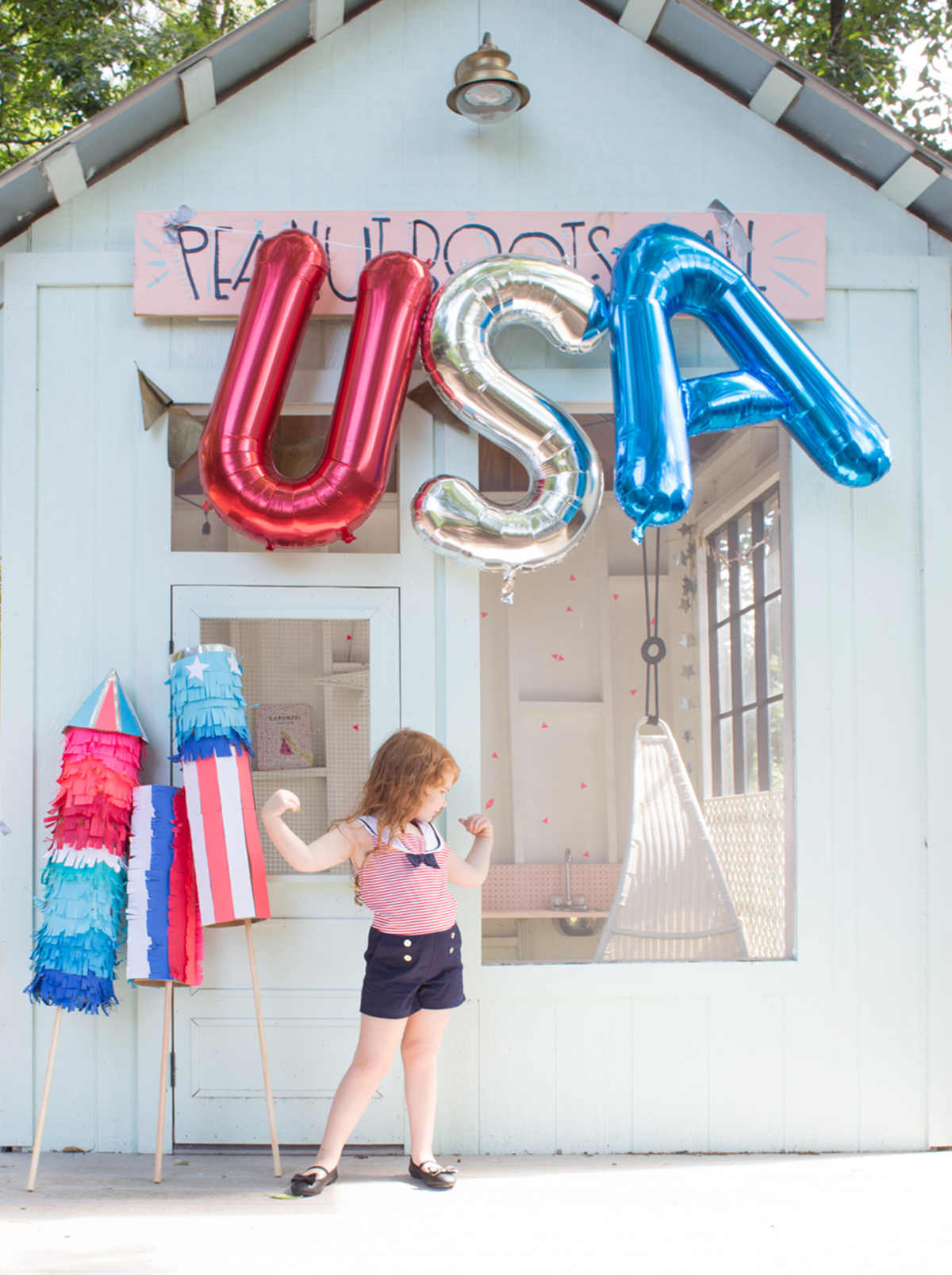 (My little Wonder Woman!)
To make some for yourself, here is what you will need:
Astrobrights Papers | 1/2" wooden dowels (mine are 48" long) | Cardboard (from leftover boxes, or buy a stash here) | glue gun and glue sticks | X-acto or utility knife | straight edge | duck tape | scissors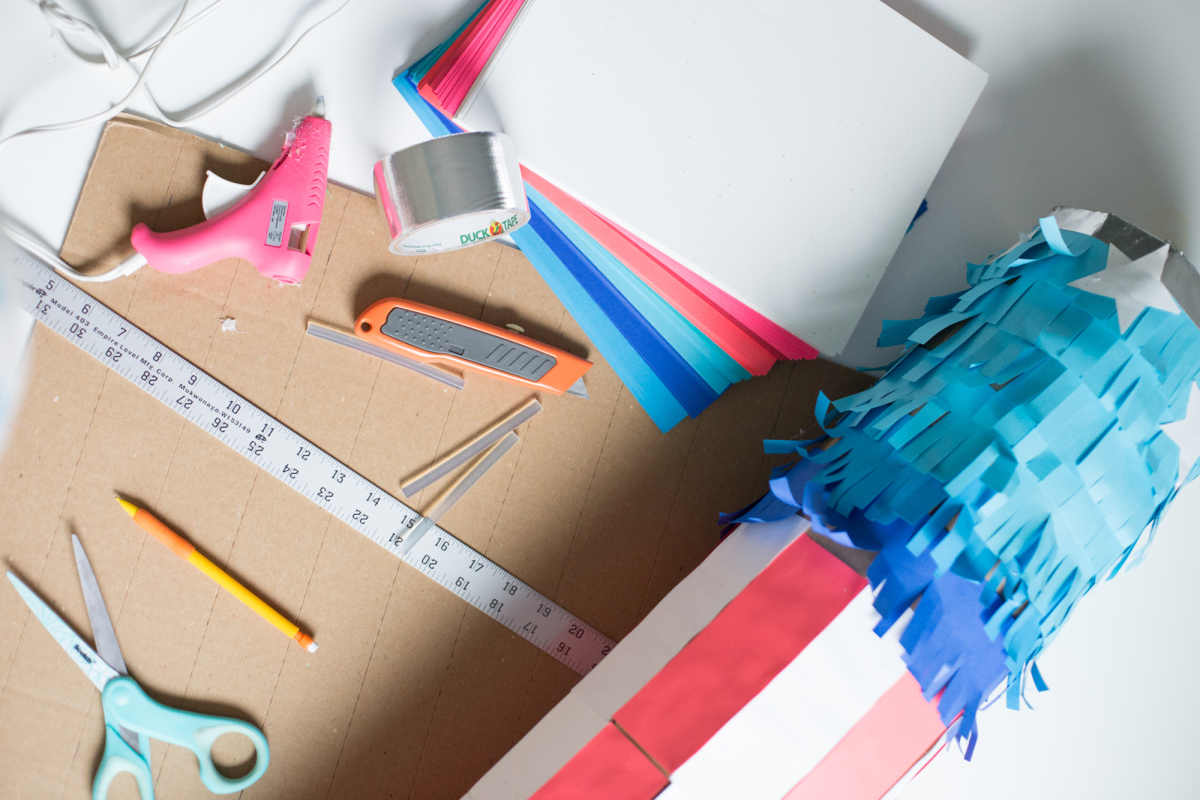 First, cut out your cardboard into a rectangle.  I cut a 28" x 24" piece, but you can adjust that.  Then, draw vertical lines every 2", and score them using the utility knife and straight edge.  Having a sharp, new blade makes this much easier.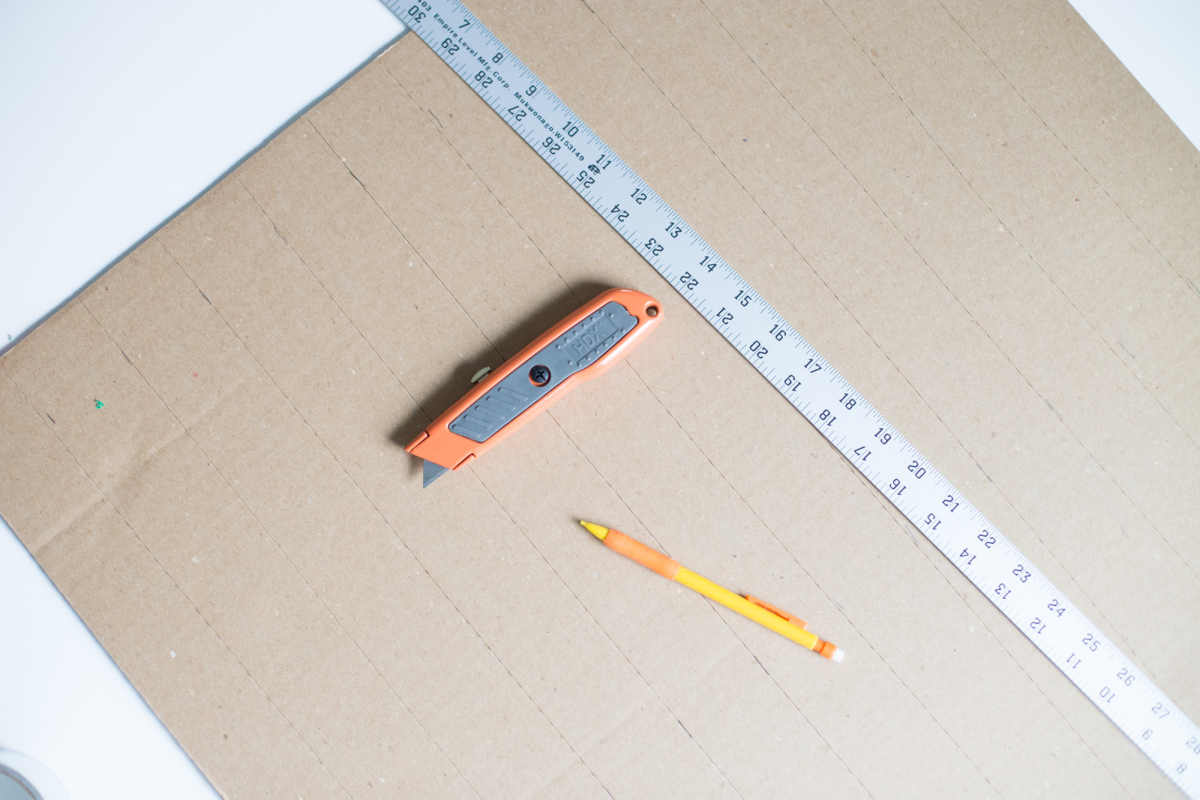 Next, roll up the cardboard, and use the duct tape to secure it.  I overlapped the last two sections.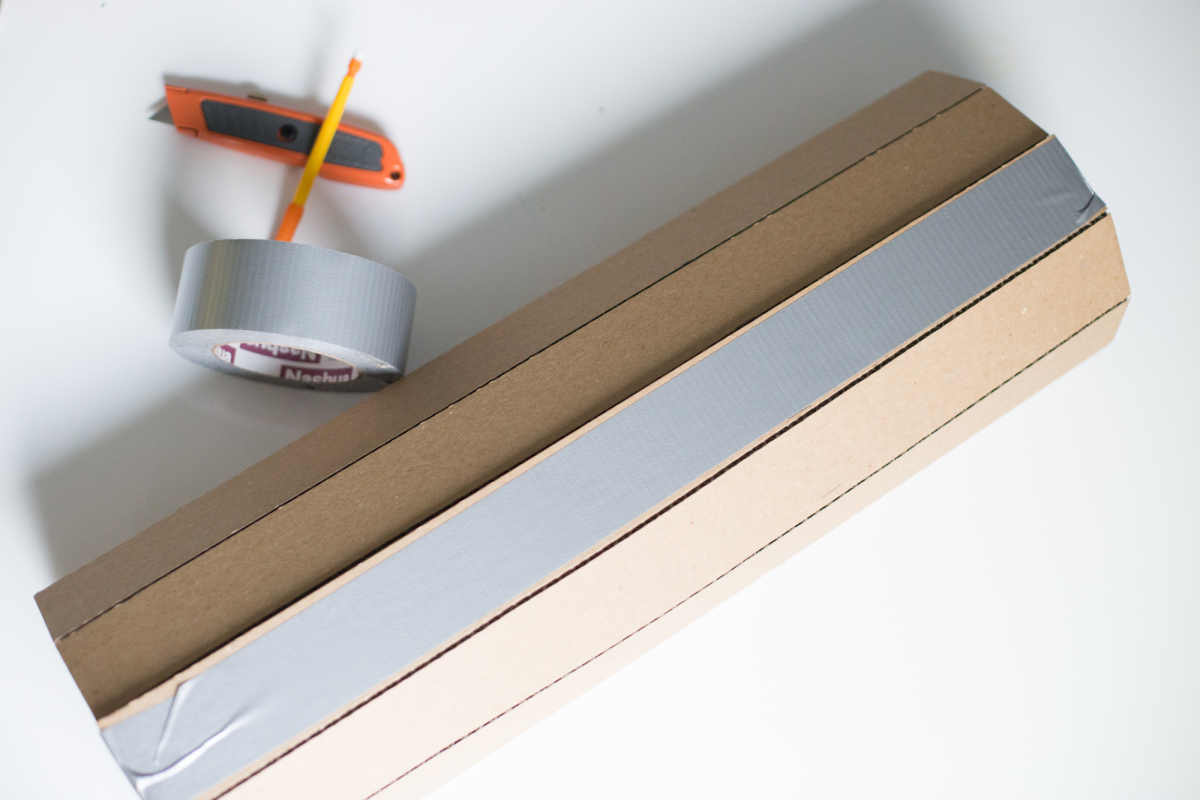 Cut the Astrobrights papers into 2" sections (if you have a paper trimmer, this is much simpler, but I just used scissors).  Next, cut "fringe" along the edges and hot glue the strips of paper onto the tube.  If you use the same dimensions I did, you can use two 11" strips for each row, which works out really well.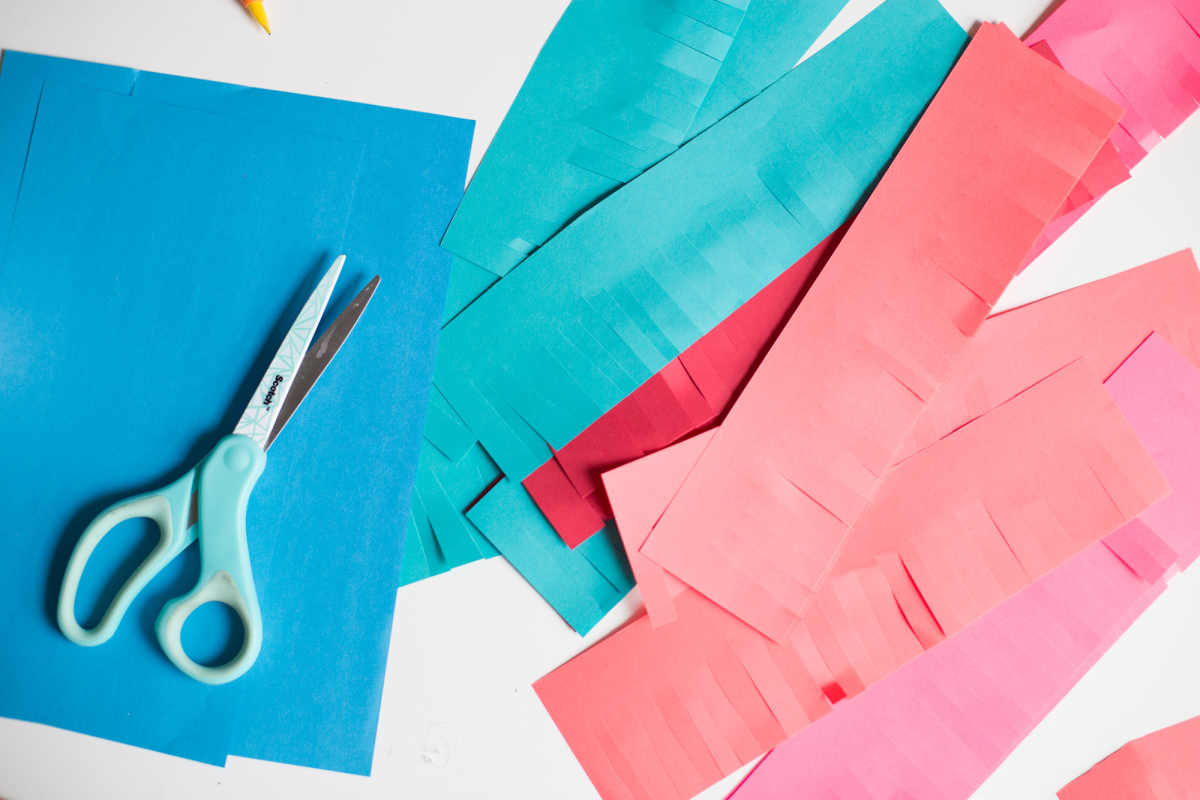 I made a few different variations; I love these colors and how they look together!  I used all the shades of blue and red, including Blast-off Blue™, Celestial Blue, Lunar Blue™, Terrestrial Teal™, Plasma Pink™, Rocket Red™, Re-Entry Red™, and Stardust White™.  When you are done, just use the duck tape to secure the dowel to the inside of your firecracker, and have some parade fun!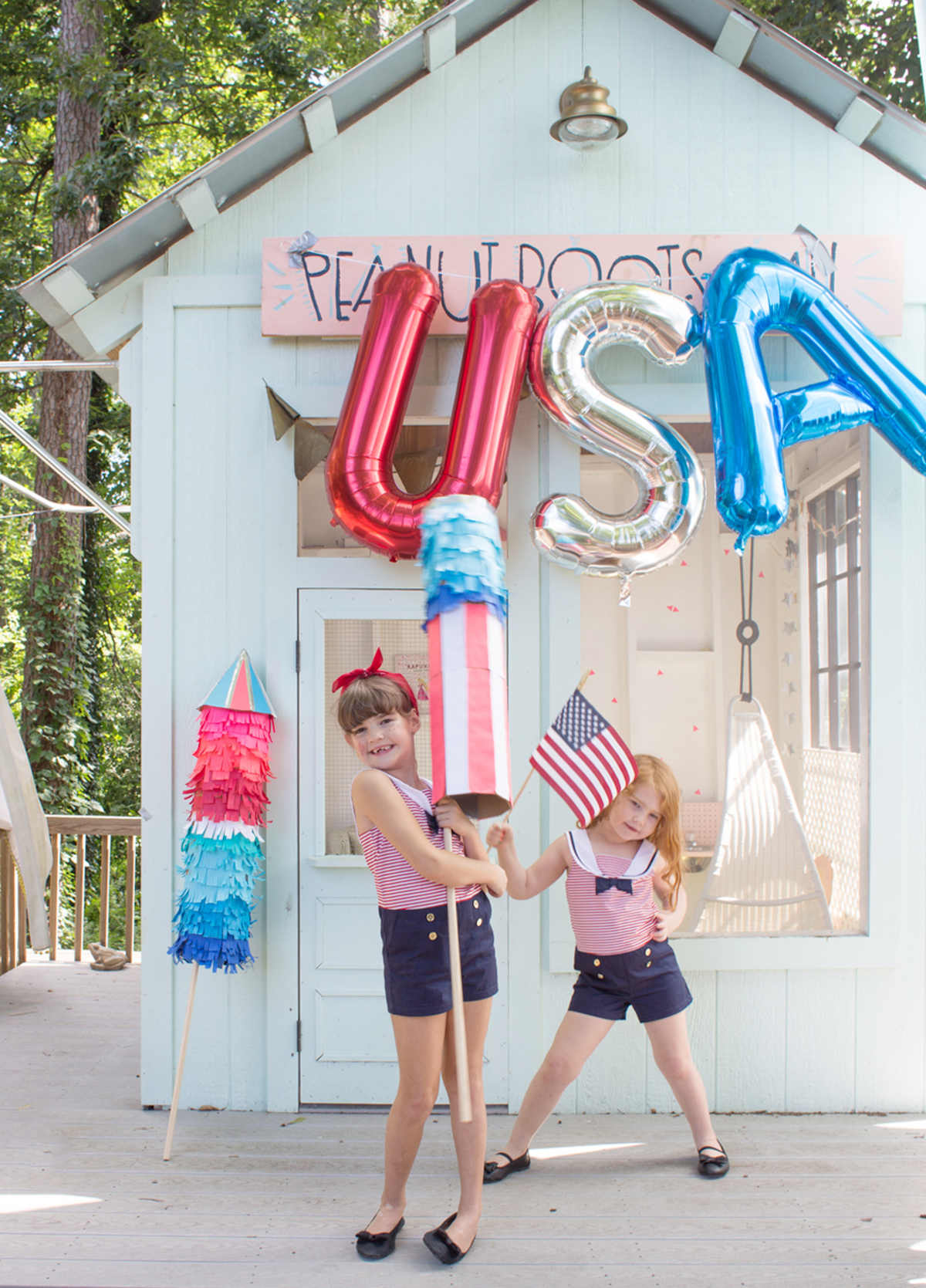 Such a fun way to make some extra fun and eye-catching Independence Day decor!
Thanks so much to Astrobrights for sponsoring this post, and check out this Fourth of July fun from a couple of years ago.