cute and easy halloween mantel decor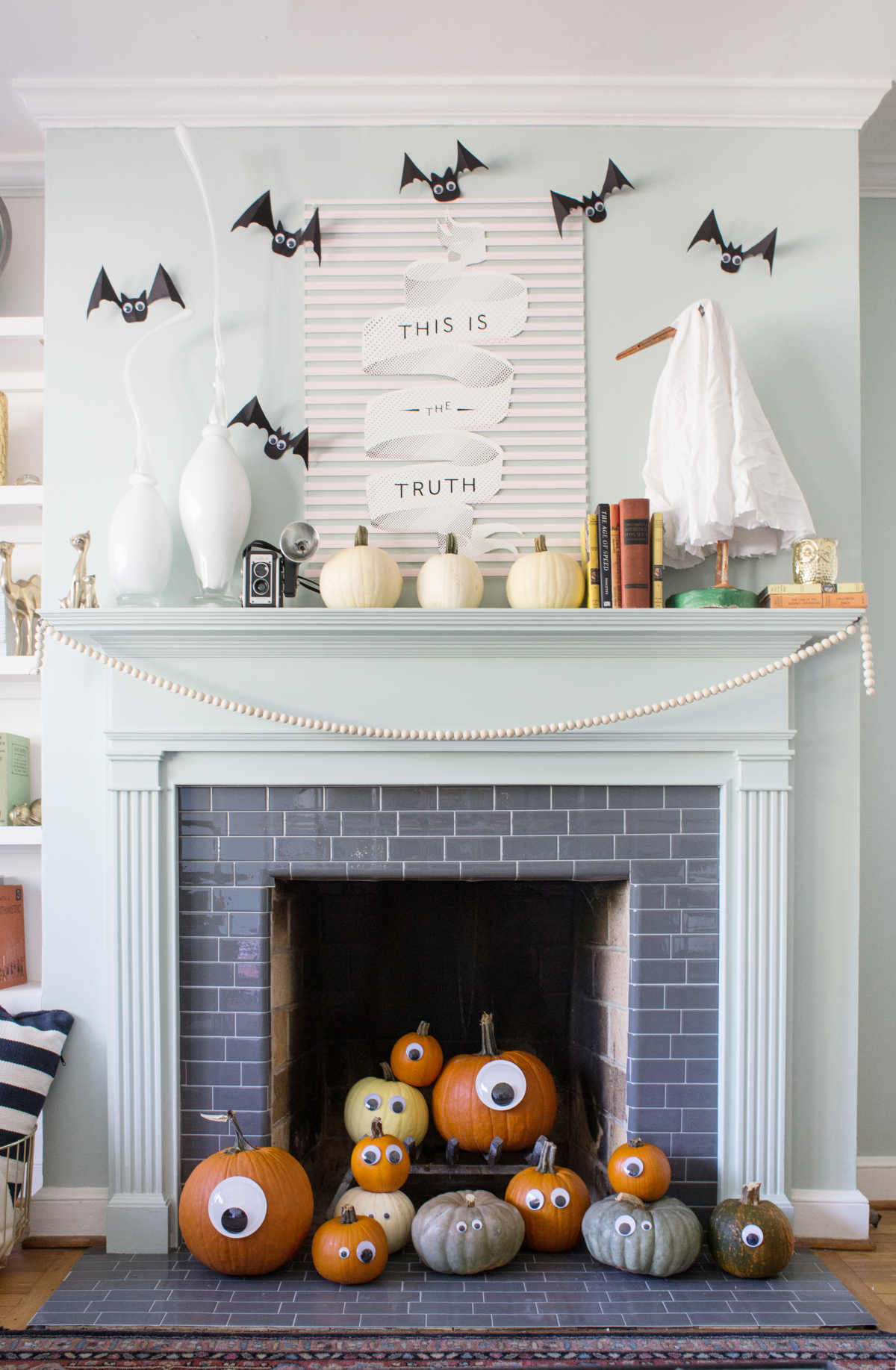 I'm not usually super into Halloween, decor, but having little ones who are super enthusiastic about the seasons and the changes that come with them make it just plain fun to get a little more into being festive.  I'm more into cute than creepy, so here is my quick little makeover of our mantel.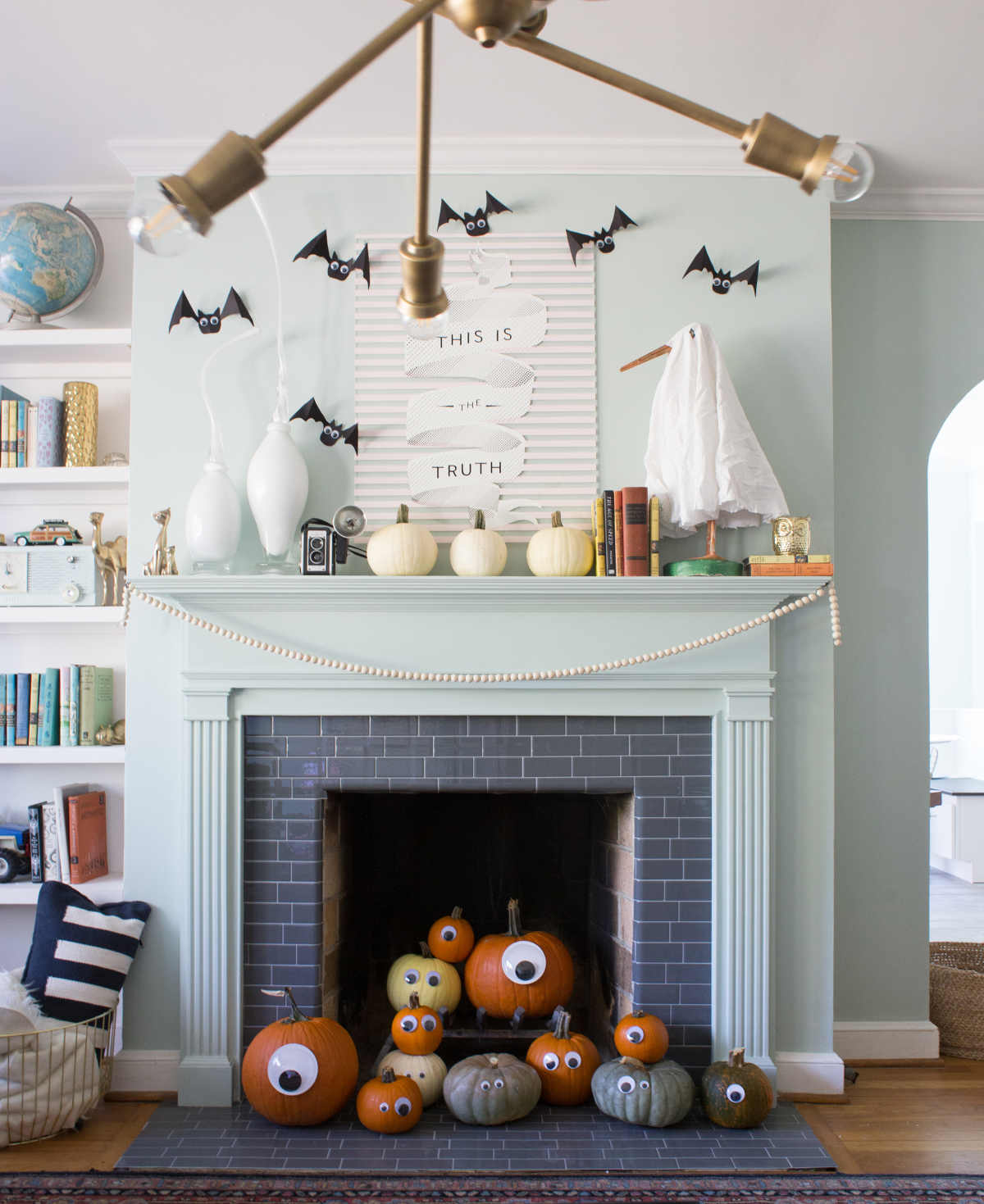 The girls have been begging for pumpkins, so Brigie and Ellie and I went to get some.  I wanted all white, but Brigie insisted on mostly orange.  She was convinced the pretty heirloom and white pumpkins couldn't be real, and were likely painted.  So, we went with some orange, and had fun sticking gigantic googly eyes (find some here and here!) on them for a little extra fun.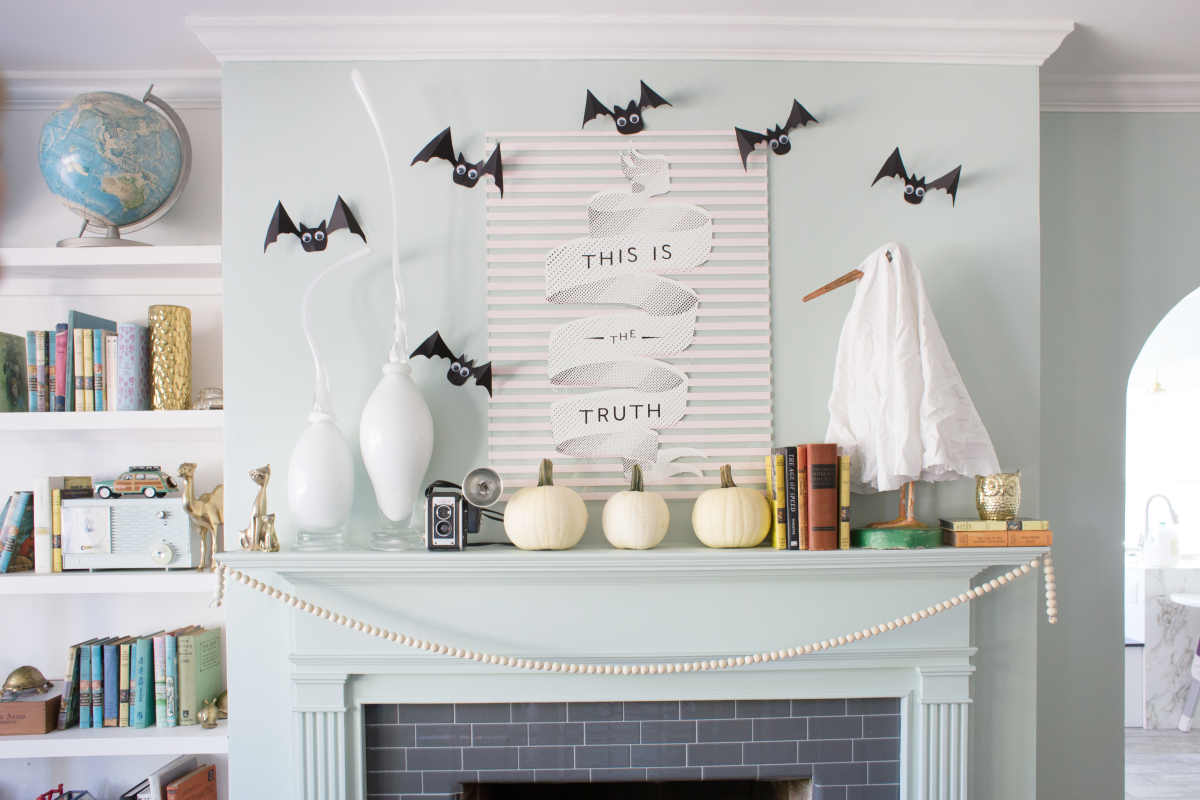 For the mantel, I cut out some paper bats and put out my favorite orange and yellow vintage mystery books, and also threw an old sheet over the little papier mache stork.  I think it's funny that his stork legs are sticking out of the bottom!
Anyway, those are my easy peasy ideas!  for some past fall mantel fun, check out this post. and be sure to learn more about my recent fireplace makeover here!