crib bedding ideas with new arrivals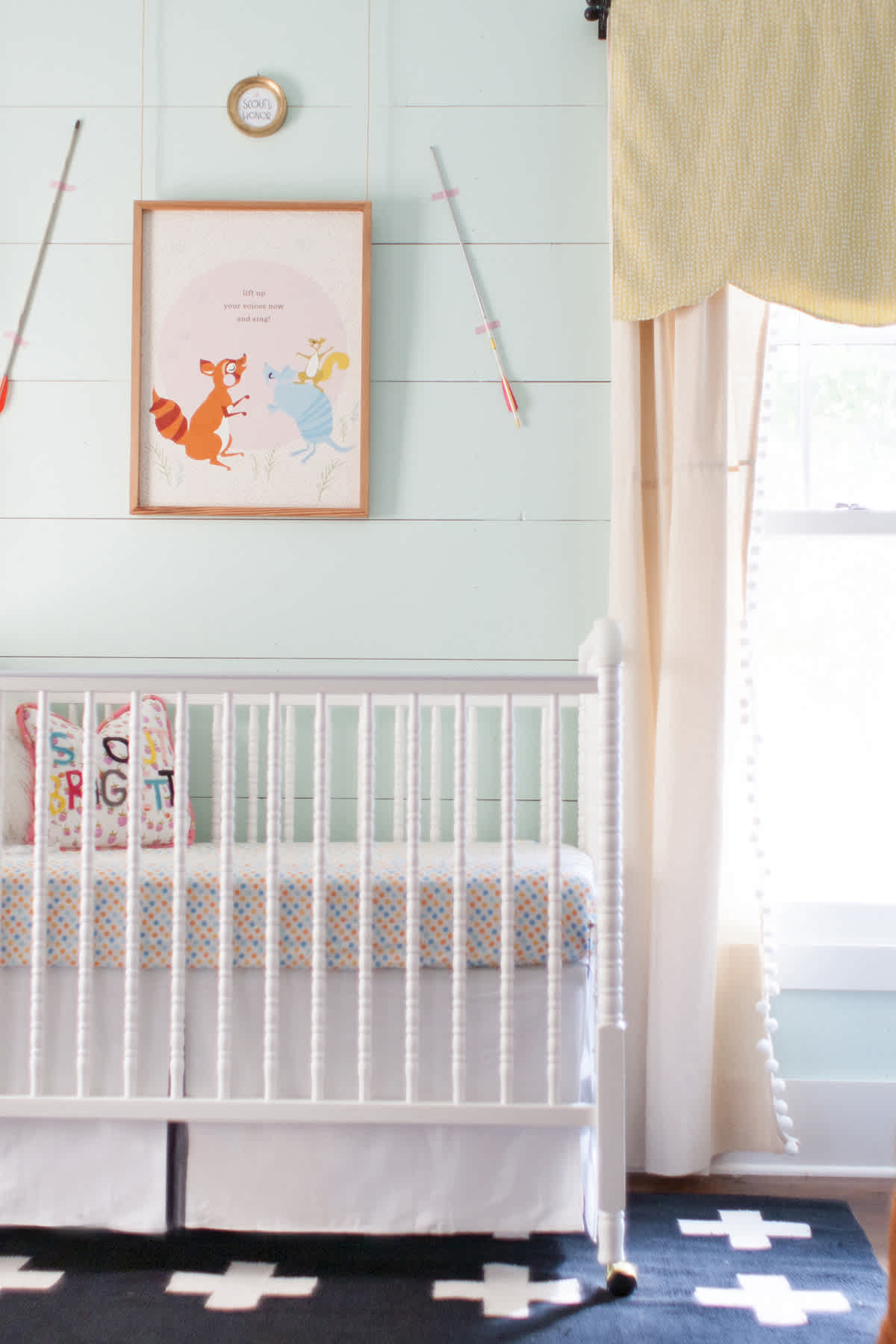 Frequently, I get questions about crib bedding, so I thought it would be helpful to do a post with some tips about what bedding to choose.  I am a big fan of keeping it simple, with a neat, white crib skirt, and several different crib sheets so you can change up the look.  New Arrivals has a beautiful selection of crib sheets and crib skirts, so it's a great resource for your registry!  I worked with them to select a few different crib sheets, so you can see how you can get a variety of different looks. (And, by the way, New Arrivals is offering 20% off with the code LAYBABY20!)
Above is the carnival crib sheet with the white pique skirt with gray trim.  I love this crib sheet!  The shades of orange remind me of my childhood (it goes perfectly with my old shopping cart above!), and it's such a fun, happy neutral sheet.  It feels fresh and different, and I think it's the cutest.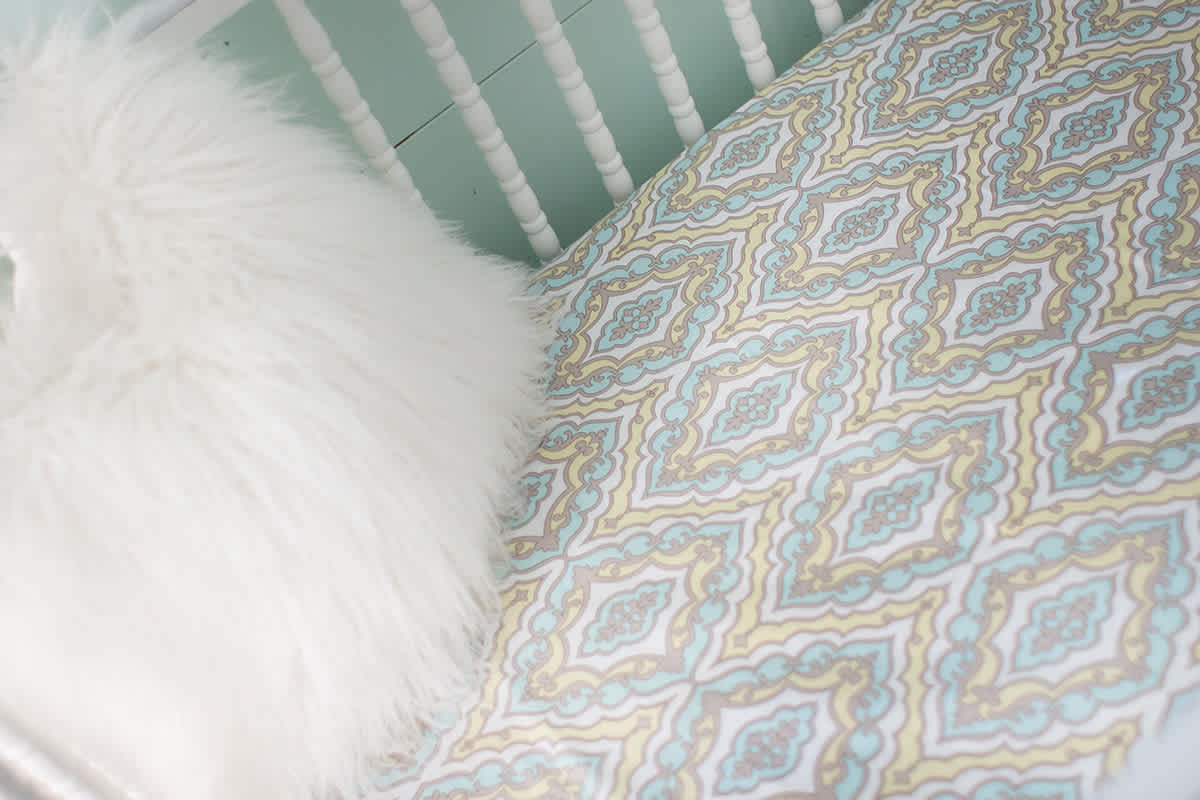 Next is the dreamweaver crib sheet.  This is a more feminine look, and the dreamy colors are so pretty.  It kind of dresses things up a bit, and it's quite a different look from the carnival sheet.  I love the aqua!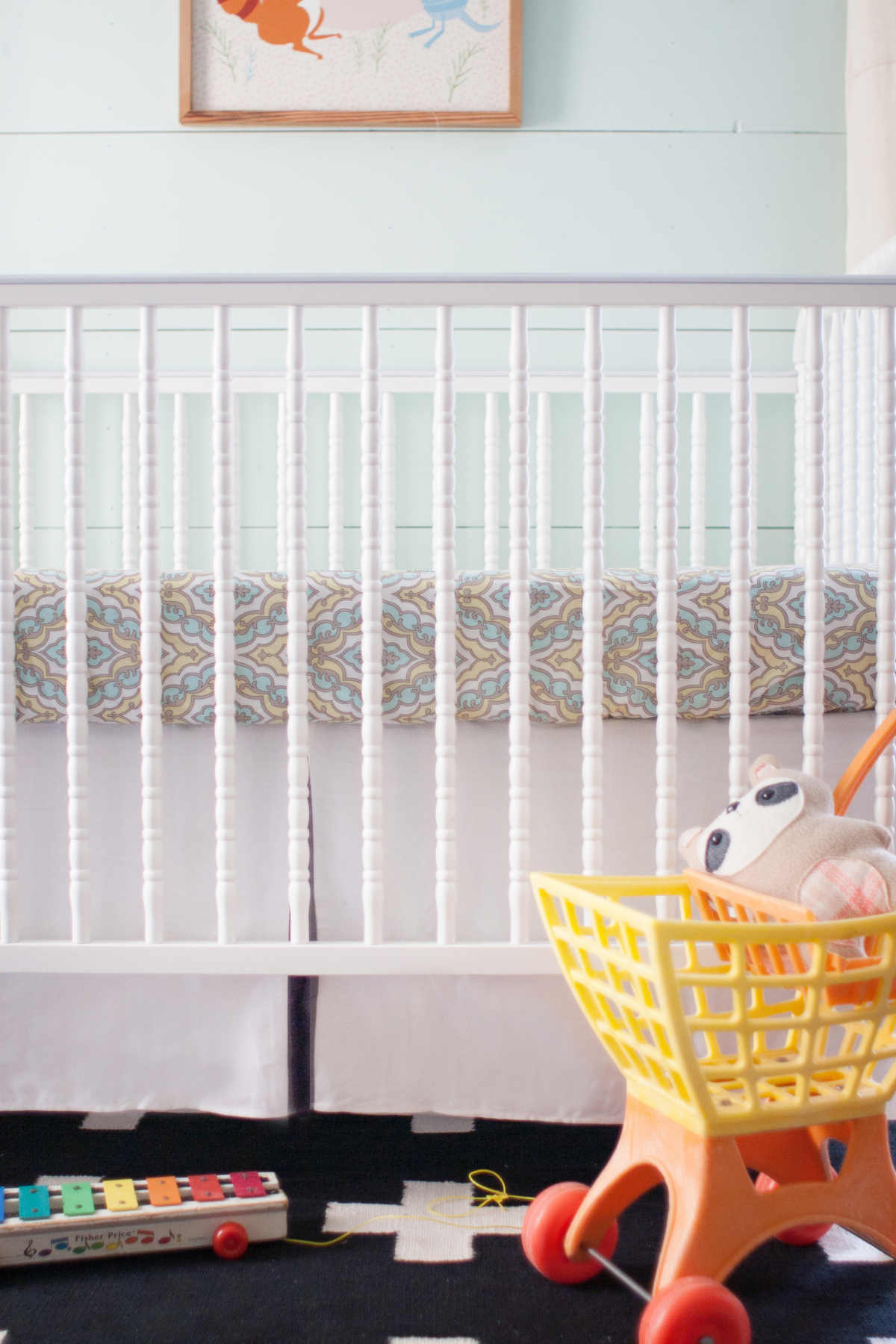 This sheet looks girly without being too frilly.  It also pairs great with the white pique skirt with gray trim.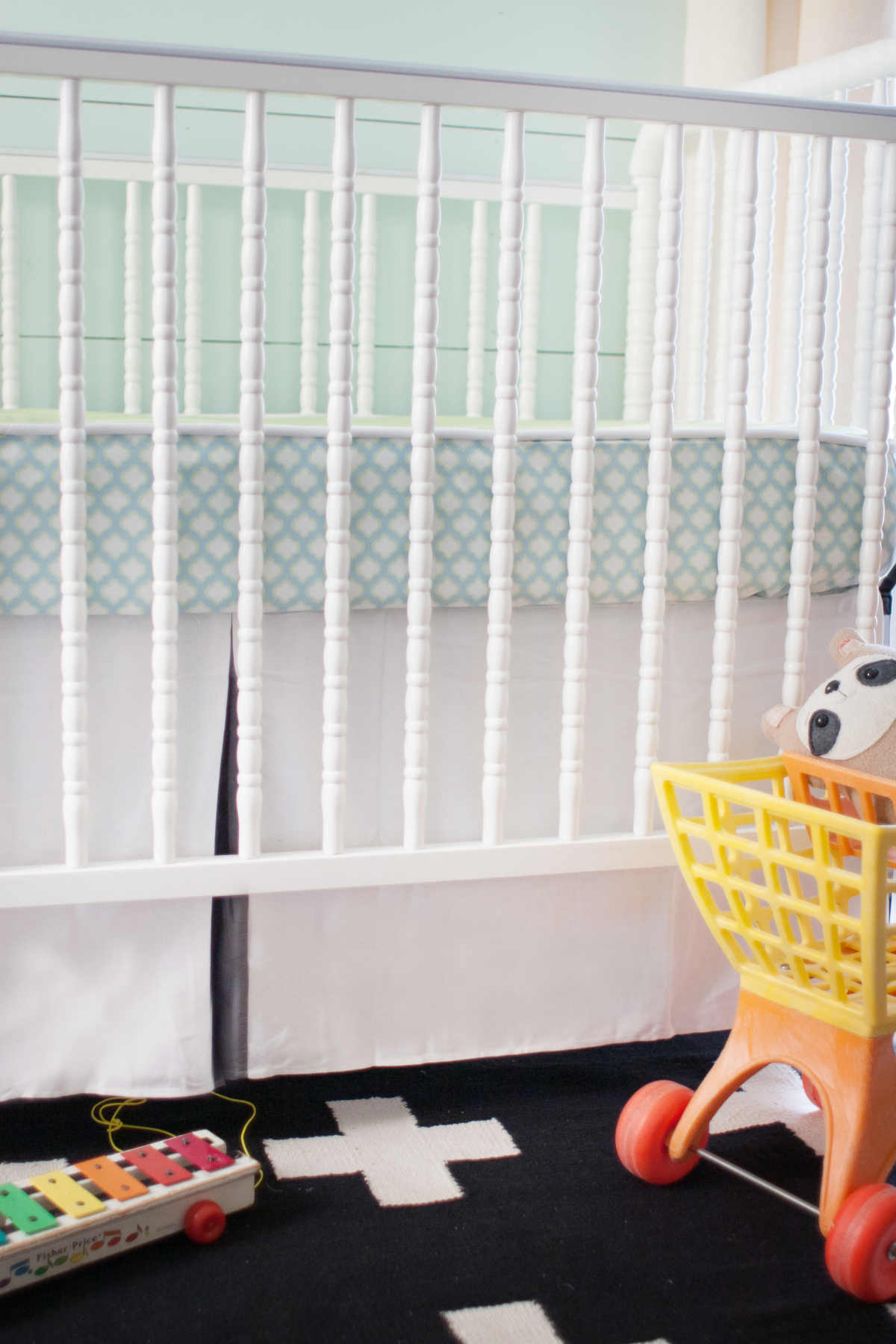 This is the sprout bumperless crib sheet.  It gives you the tailored feel of a bumper, without the extra fabric, if that causes you concern.  If you like the bumper look, I think this is a great option; I love being able to peek in on baby from the door, and the pared down bedding really highlights the lines of the crib.  This is a really sweet look.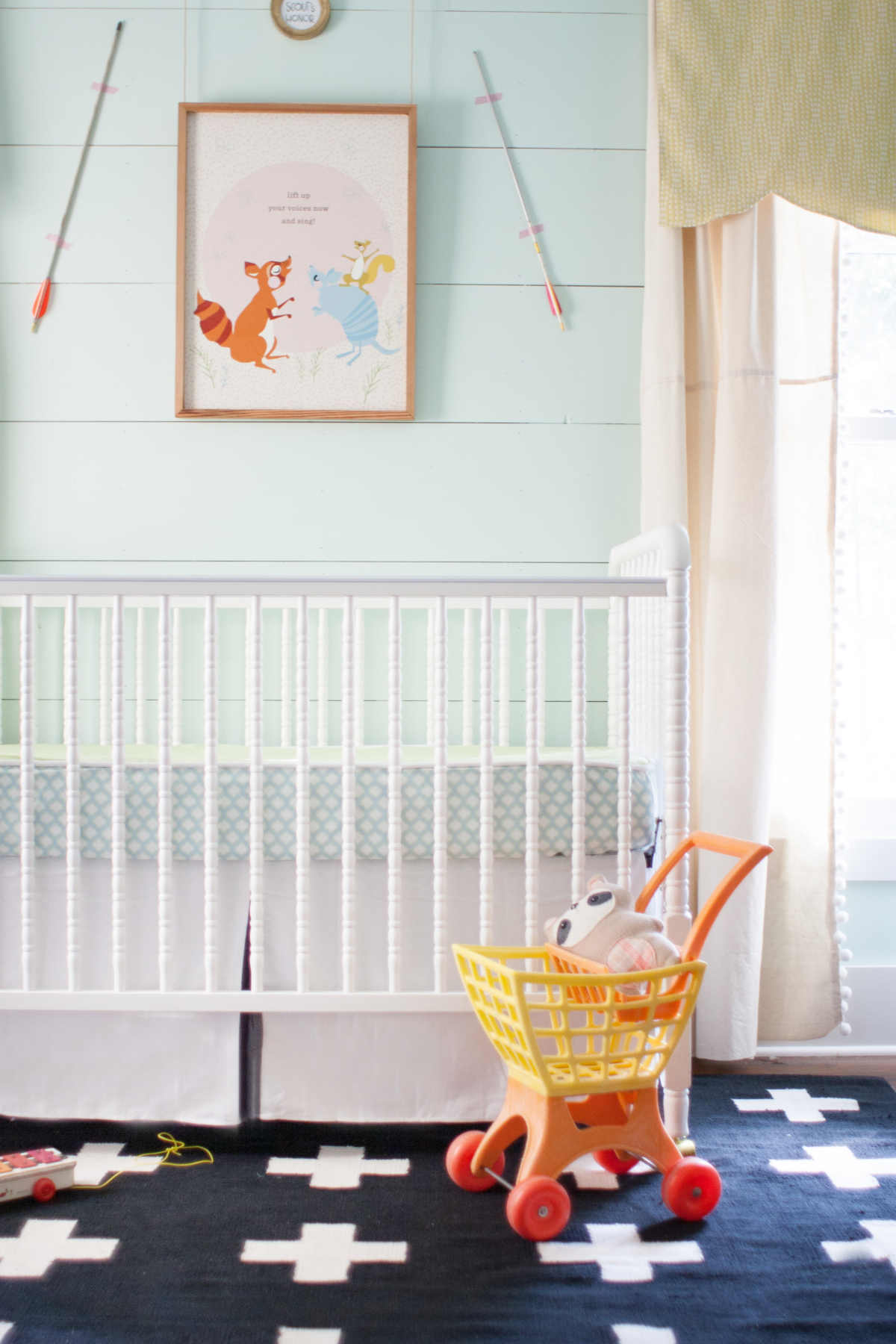 (And by the way, the Jenny Lind is such a gorgeous crib.  It's a fantastic look for the price, and I think it would work well for a boy or a girl.  I just adore this crib.)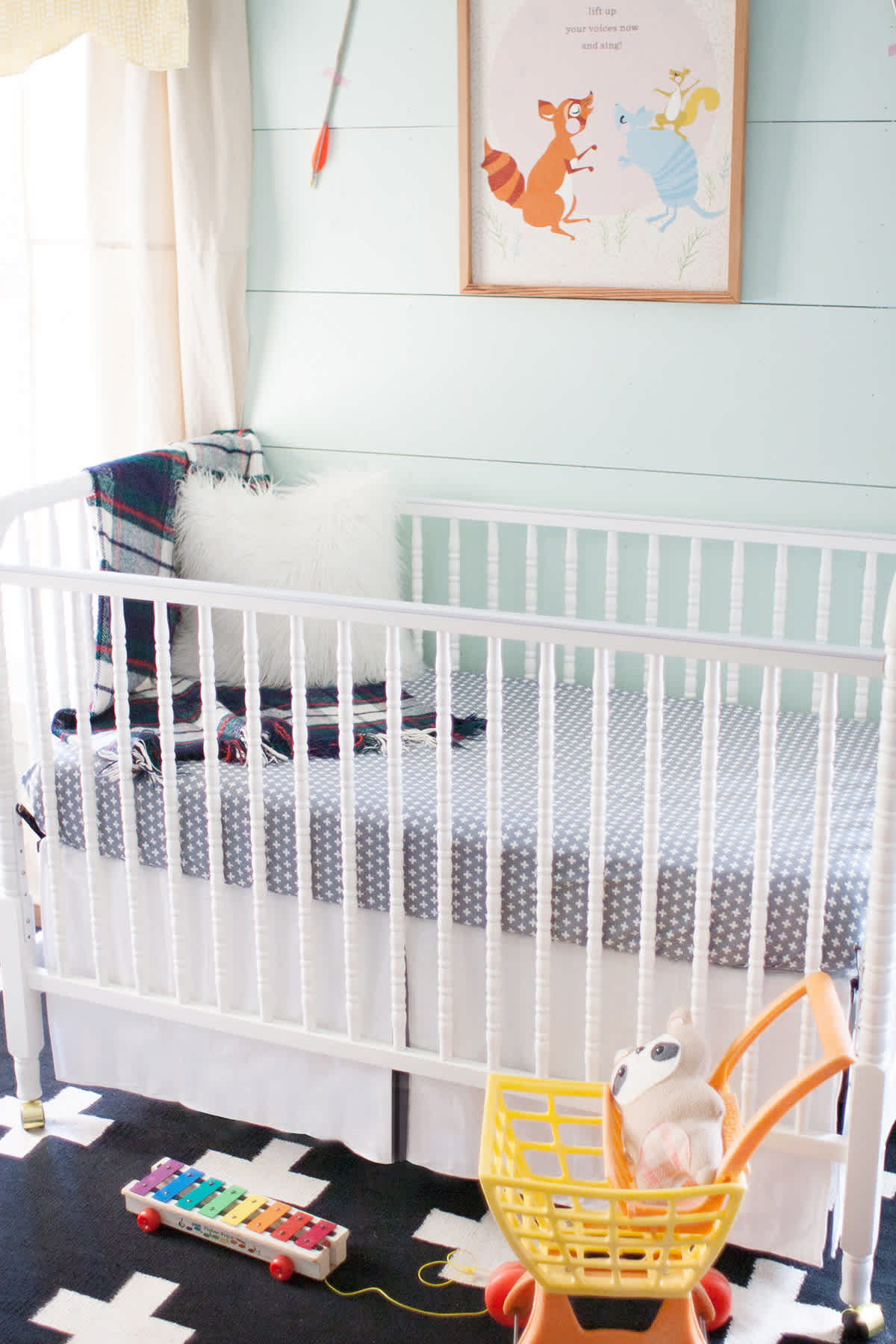 Lastly, this is the piper sheet in gray.  This is more of a modern look, and is also a great neutral.  I love the way it pairs with that vintage plaid blanket.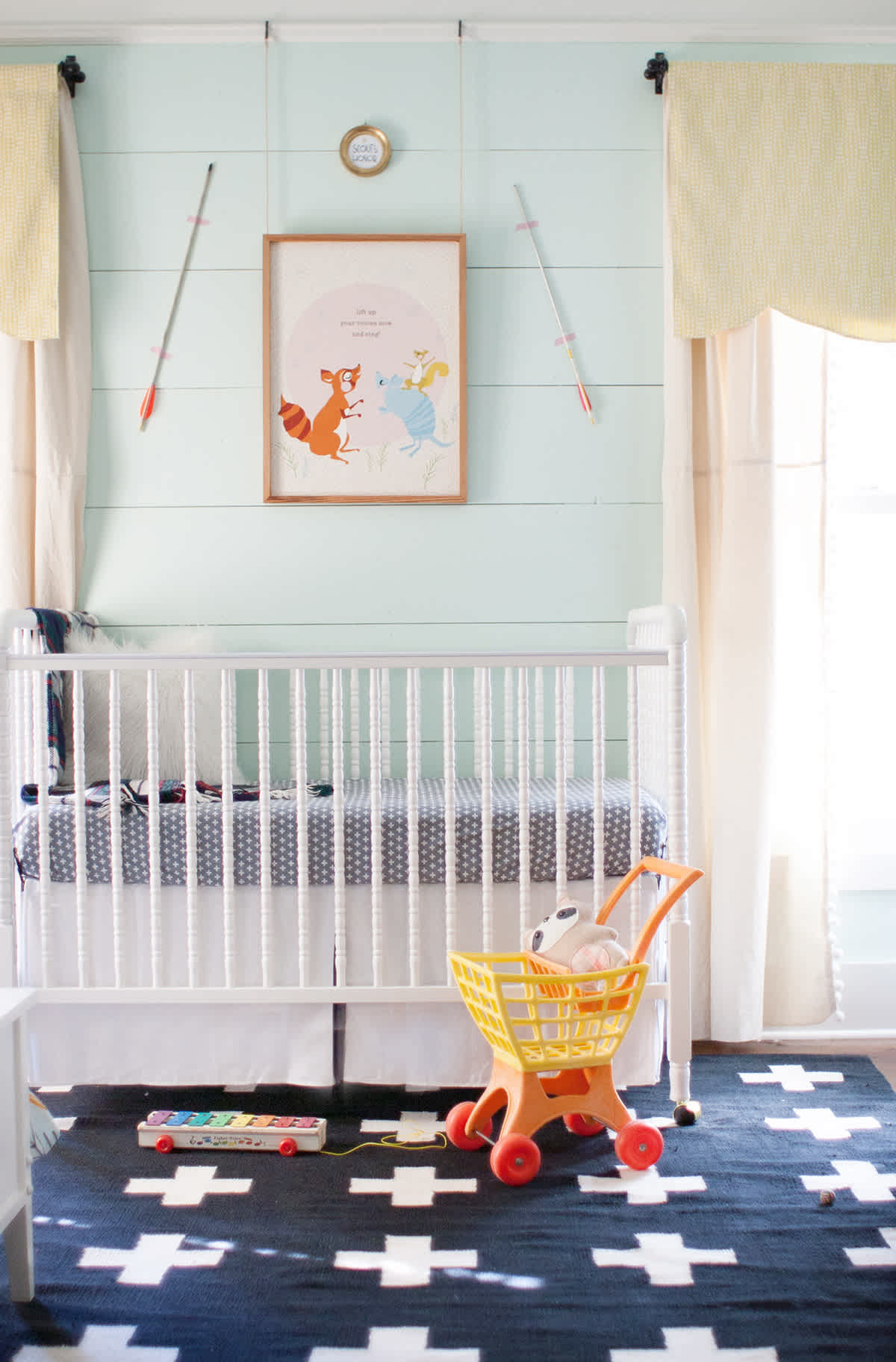 I also like the play on scale with the pattern society union rug.  So fun to see how you can get a range of different looks with a collection of crib sheets!  All these patterns are vastly different, but they still work really well in the same space.  With a little one, you will be changing the sheets frequently, and it's fun to be able to freshen up the space in between washings!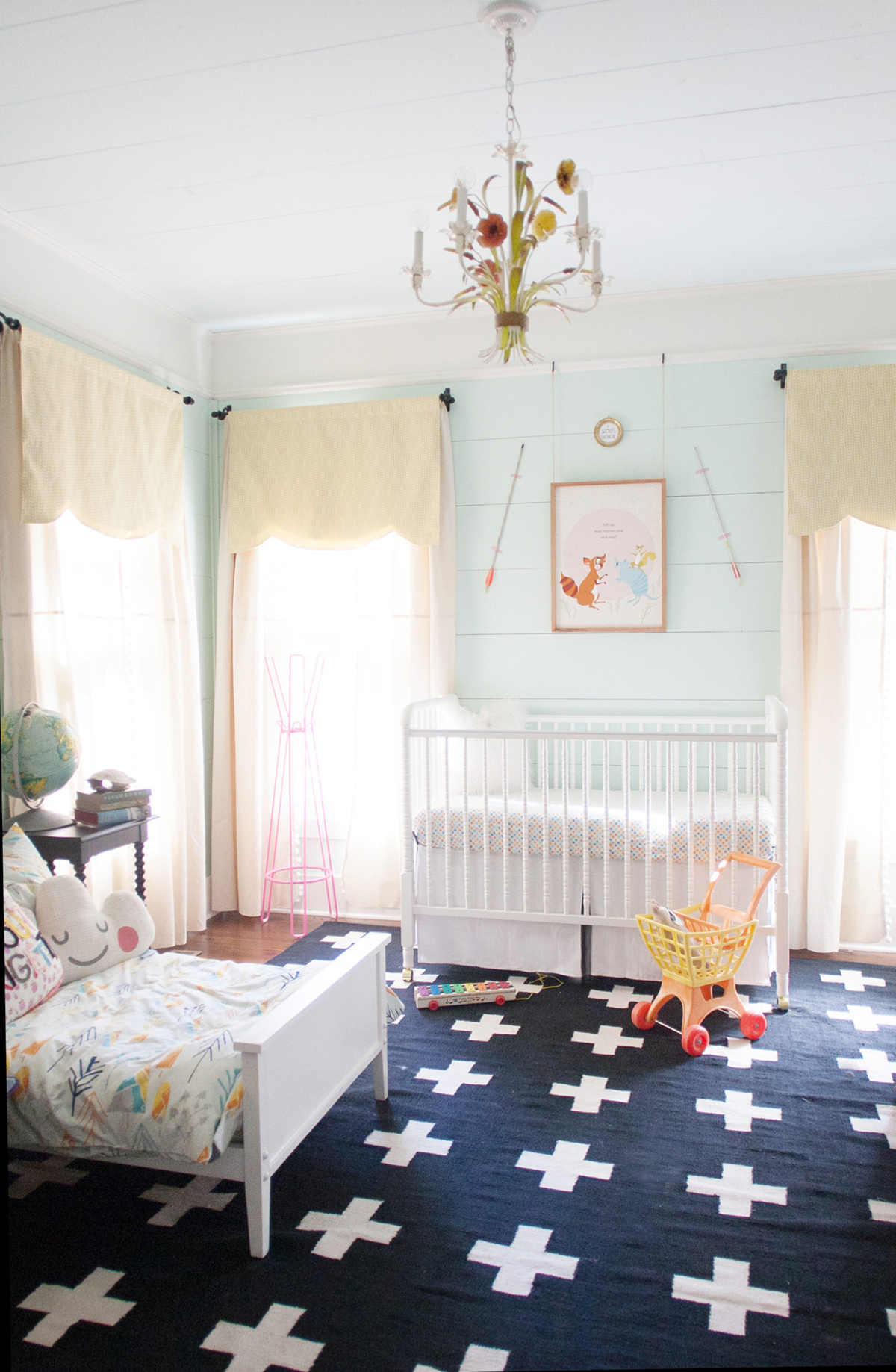 (See more details about this room here.  Walls are Benjamin Moore Lido Green, and the print above the crib can be found here.)
Thanks so much to New Arrivals, Inc. for sponsoring this post.  I appreciate so much your support of Lay Baby Lay sponsors so that I can keep providing beautiful content and inspiration!