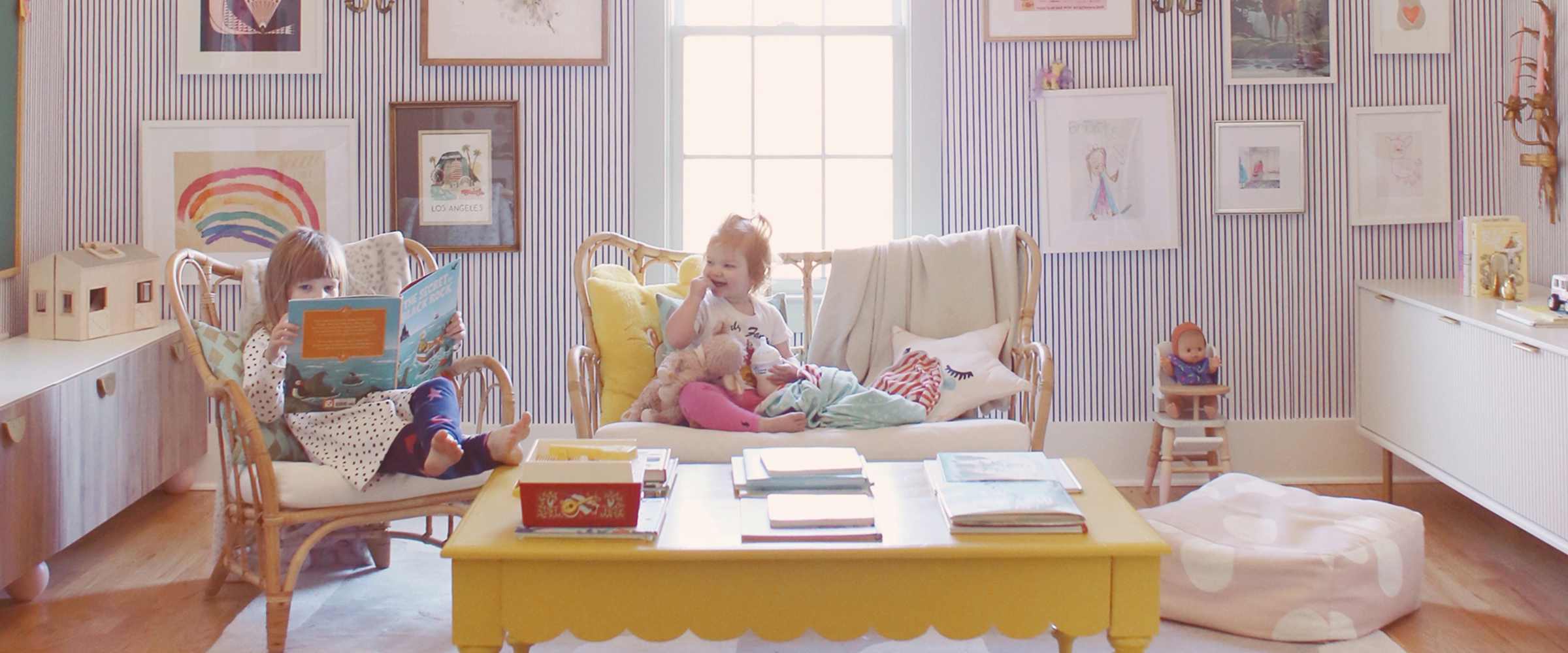 Colorful Shared Playroom Inspiration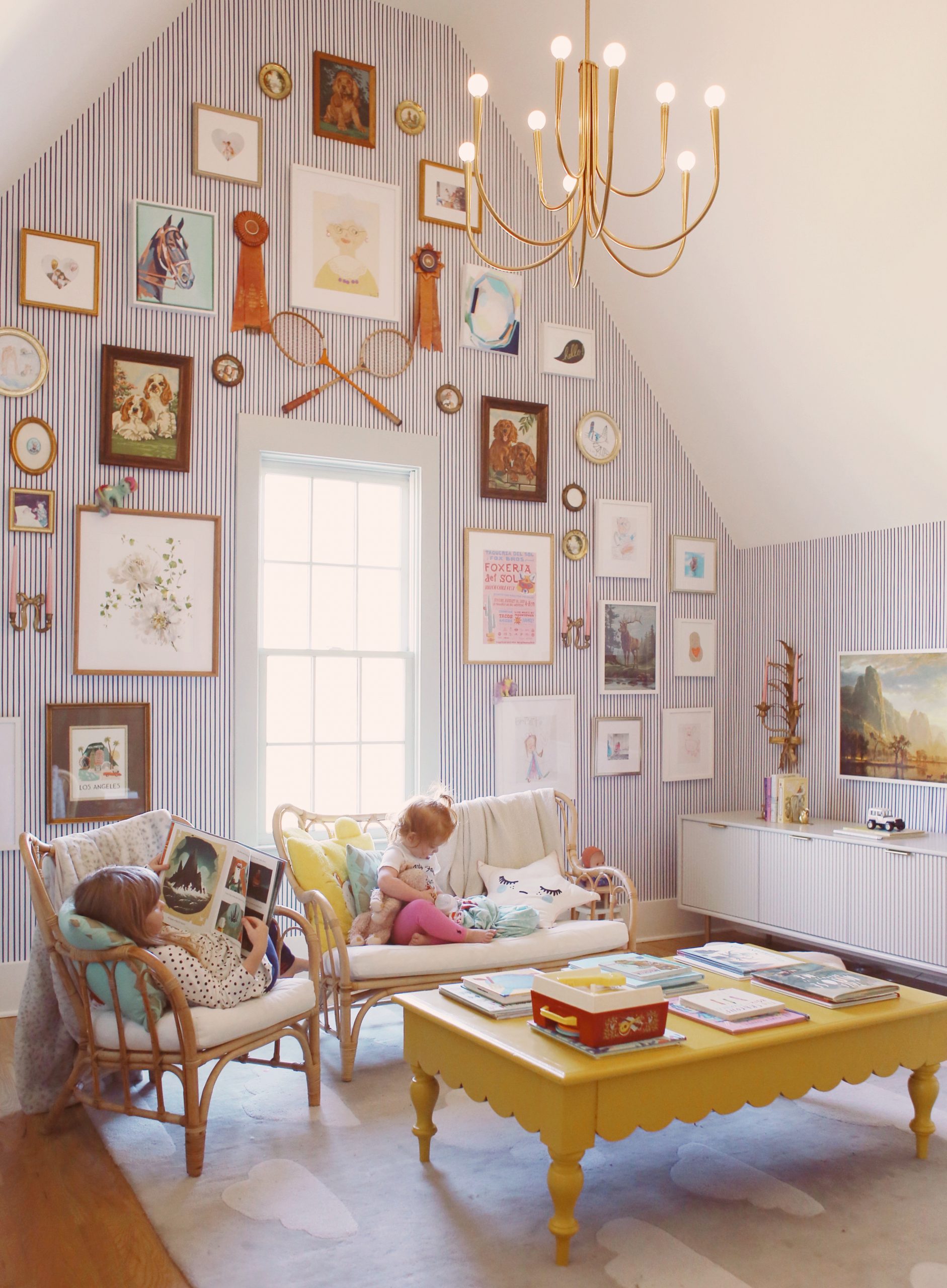 I'm excited to finally post some details about the loft/playroom space. I've shared it a few times on instagram, but here are all the sources/things in one place. (Wallpaper is Stripes Away by Chasing Paper, and below are links to a lot of the items above!)
JavaScript is currently disabled in this browser. Reactivate it to view this content.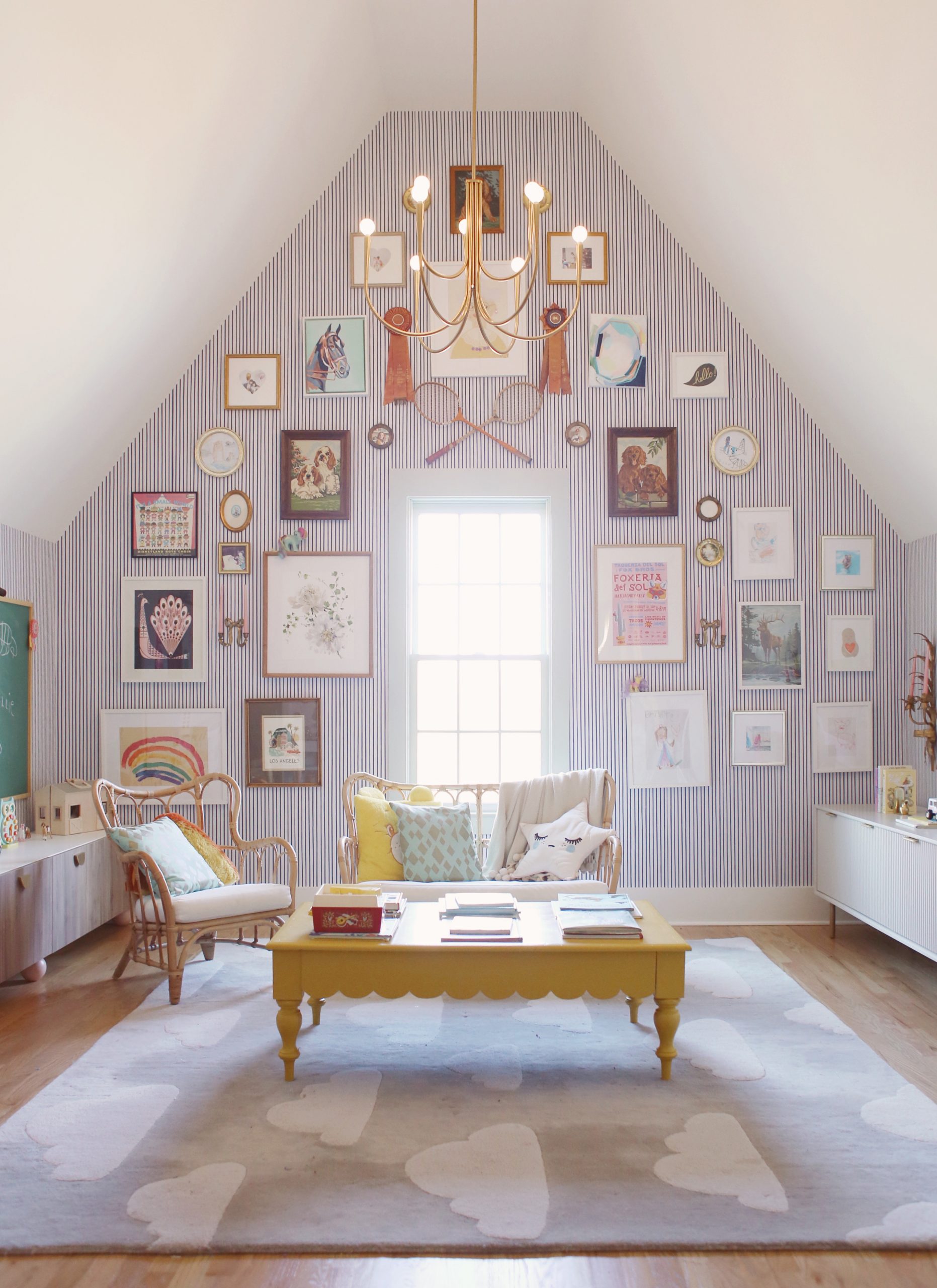 This space is at the top of the stairs; it's the landing on the way to the girls' bedrooms. We really wanted it to be a room where the girls can hang out and play and also watch movies. I love that this room is not on the main floor, but it's within earshot, so we can hear what they are doing/what they are up to, while also giving them a little bit of privacy as they get older.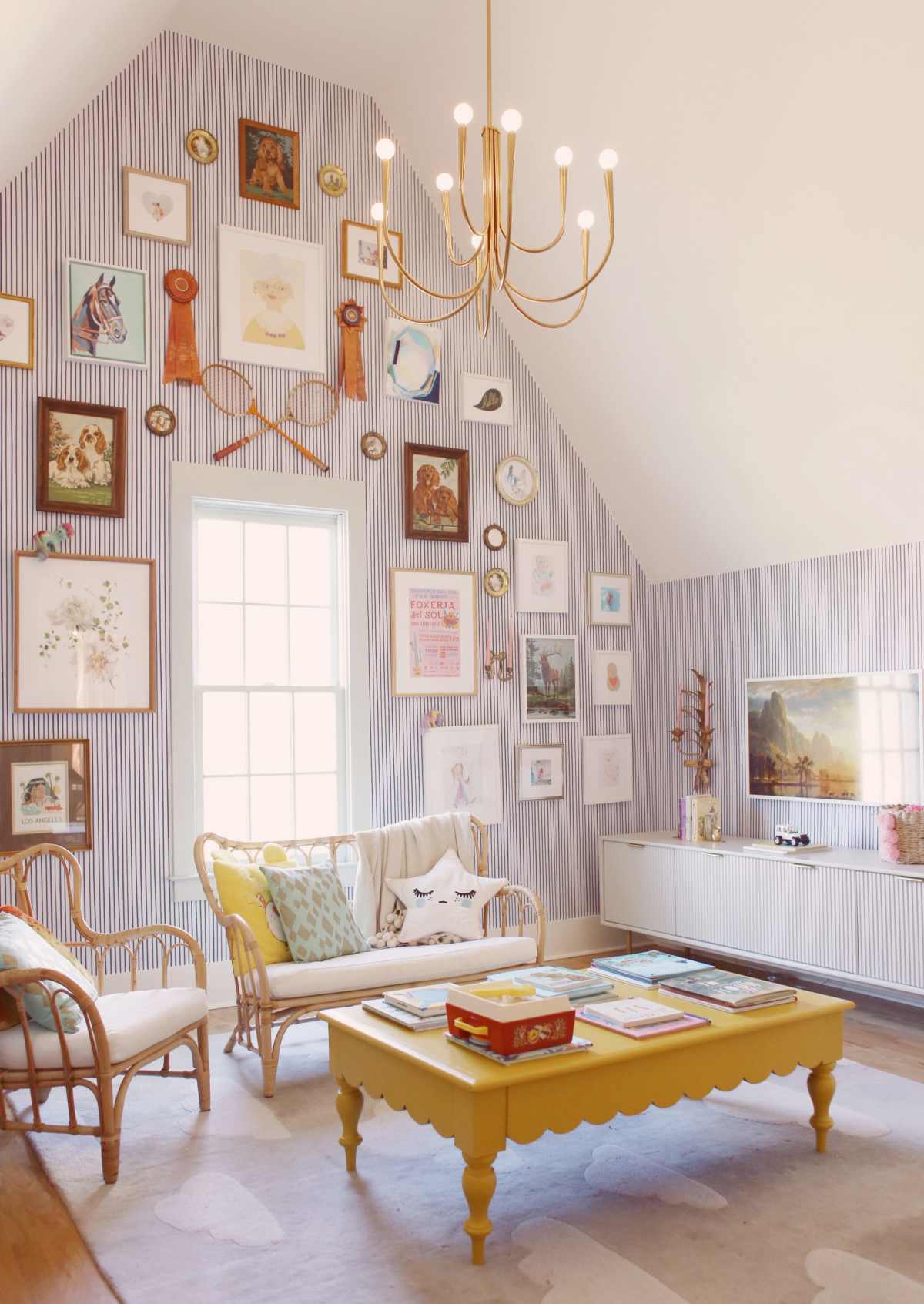 I love the pitched ceiling in this room; it makes it feel so open and fun, and we added this stripe wallpaper to really accentuate the space of the room. After we added it, the space instantly felt so much bigger, because you can really feel how high the ceilings are! I covered the wall in art that I've been collecting over the past few years; a few things are new; a few things just didn't have a home, and I love how it all came together.
JavaScript is currently disabled in this browser. Reactivate it to view this content.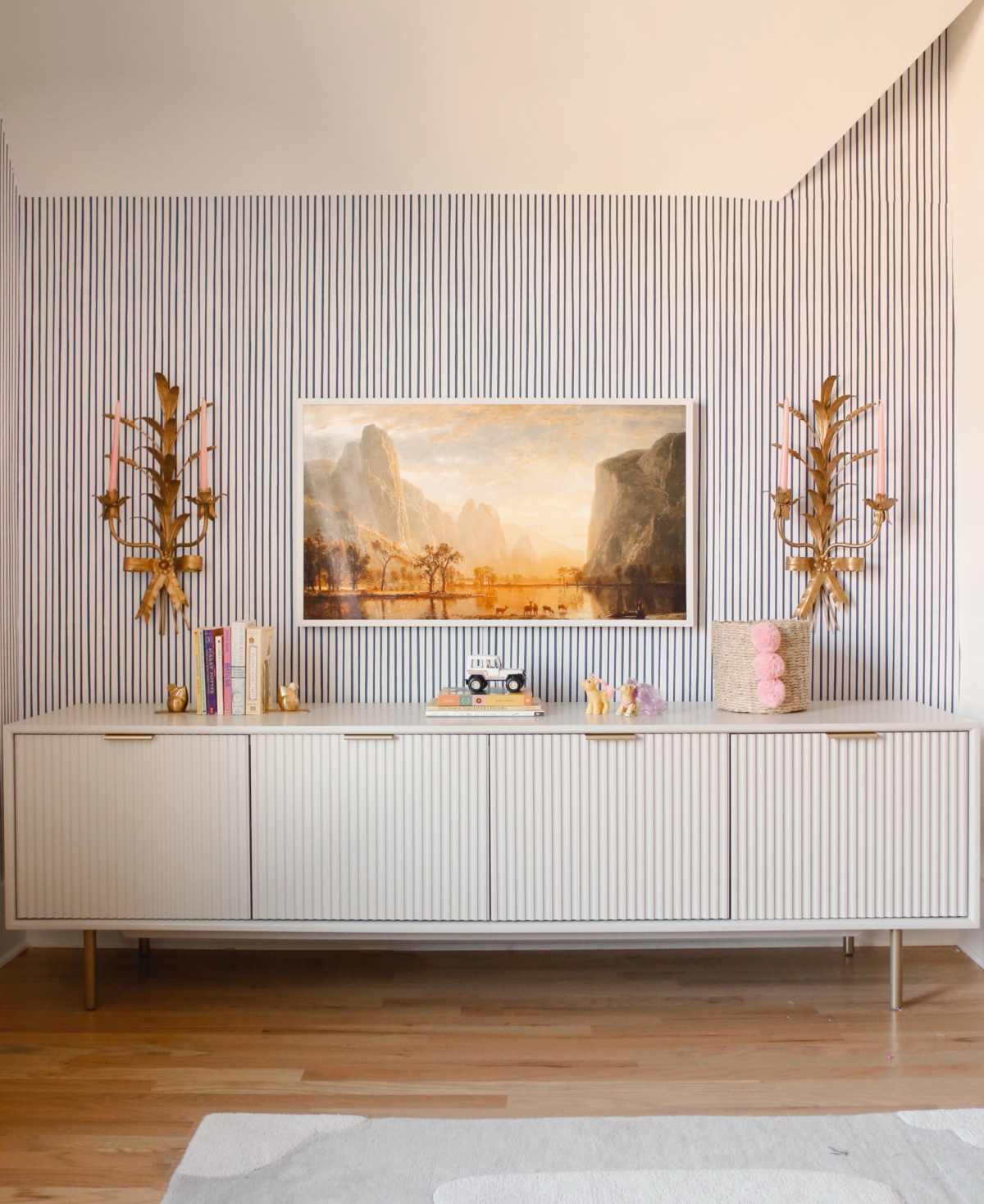 I wanted the girls to be able to have movie nights upstairs, but I didn't want the focus to be around the TV. We went with a Samsung Frame (they are the most beautiful TV's!) and I flanked it with some pretty vintage tole sconces and a sideboard that comes in super handy for lego storage. I just place their assembled pieces in there, and they can pull them out to play!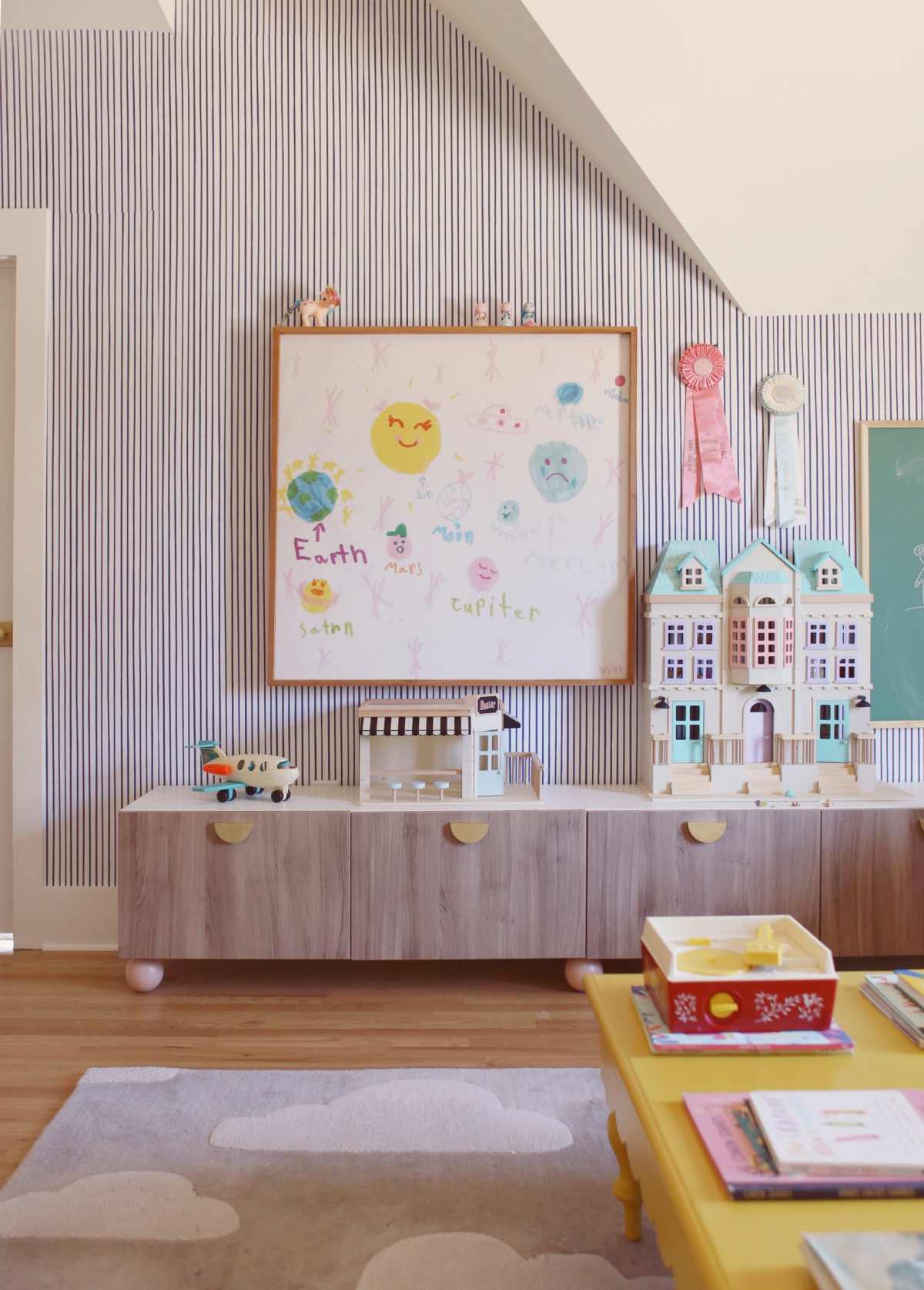 On the other side of the room, we assembled two of these IKEA besta units and mounted them to the wall. We added brass pulls and Pretty Pegs ball feet for a more playful feel, and they provide TONS of storage for all the random toy things. It's also a handy spot for dollhouses and such that are still in easy reach for play.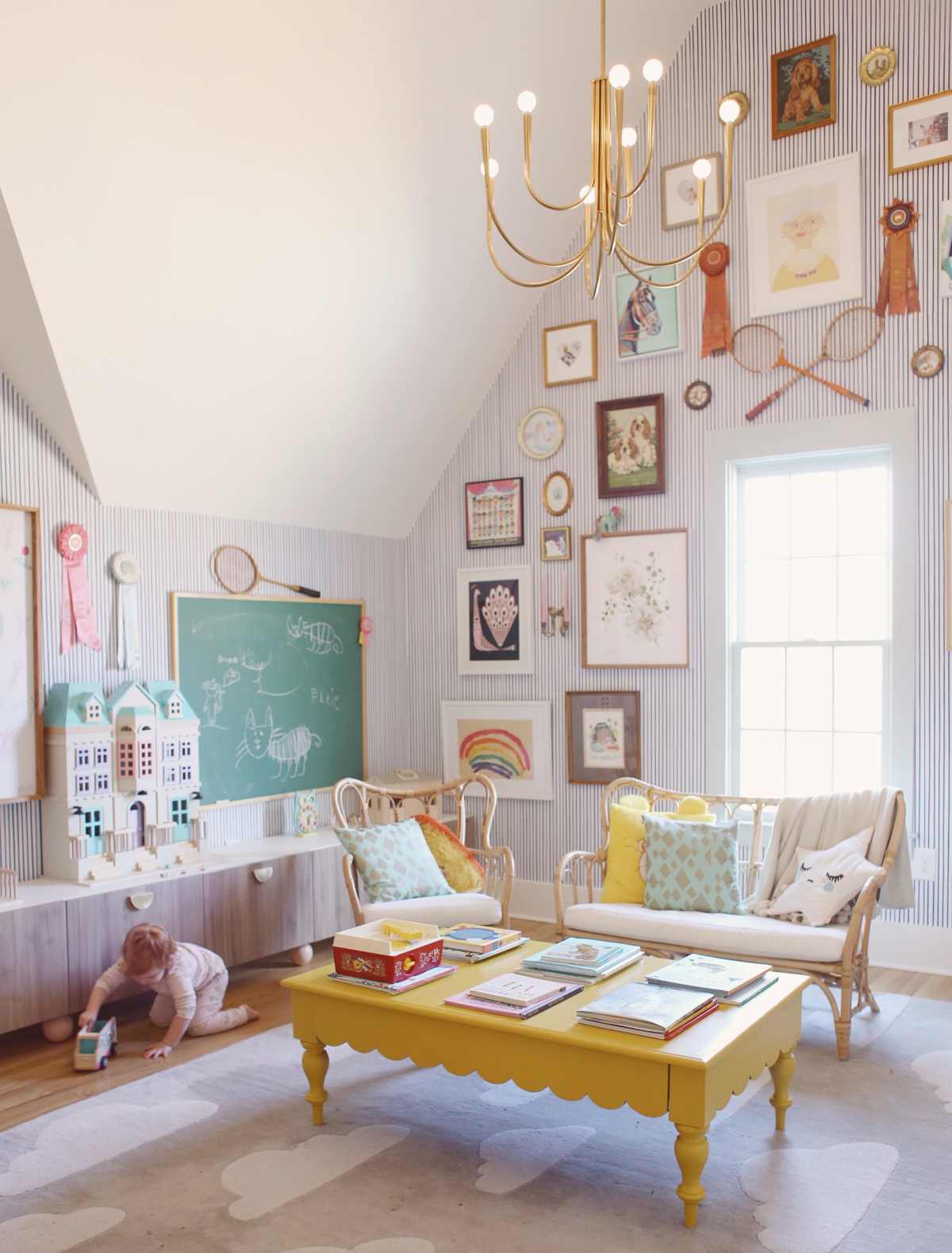 I really wanted to add a chalkboard to this side of the room, too. I had a chalkboard as a kid that I spent lots of time drawing on, and I thought it would also be handy should we have to do any more at home learning. The girls are loving it so far, and have also taken advantage of the opportunity to play school - one of their favorites!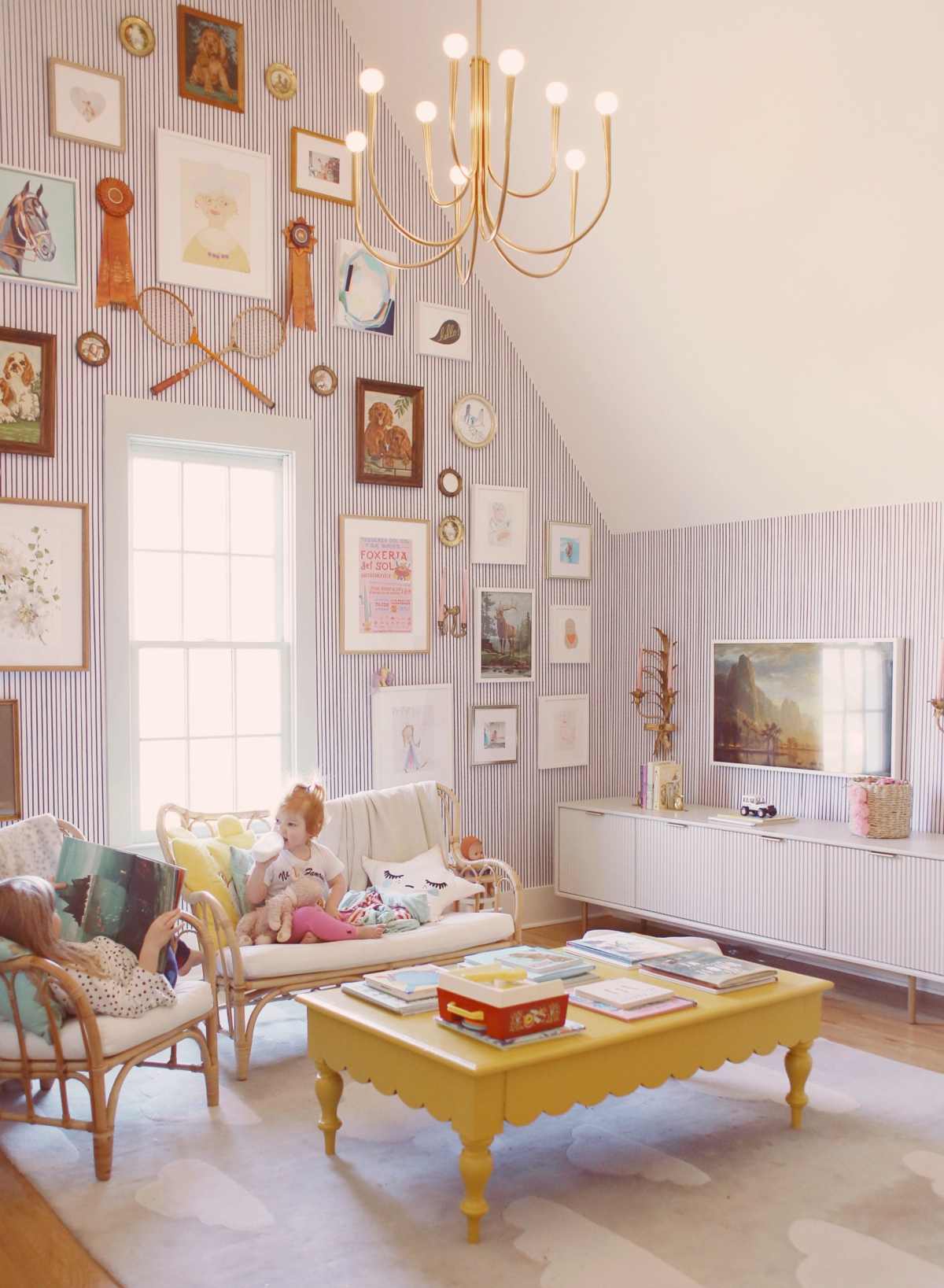 I wanted to use lightweight furniture that is easy to move around up here; I felt like having a full on sofa or upholstered chairs would be constraining. The light rattan set (it's from IKEA's outdoor collection a couple of years ago, and it is a smaller size - perfect for kids! It's no longer available, but I linked to some similar options below!) is easy to scoot around if they want to use the entire rug for play, and I found the coffee table at Goodwill for $12 and painted it with leftover paint from the reading nook (glitzy gold by sherwin williams). Since none of it is too fancy, I don't worry about scratches or dings or what have you. I think this coffee table is also super fun for a kid space!
JavaScript is currently disabled in this browser. Reactivate it to view this content.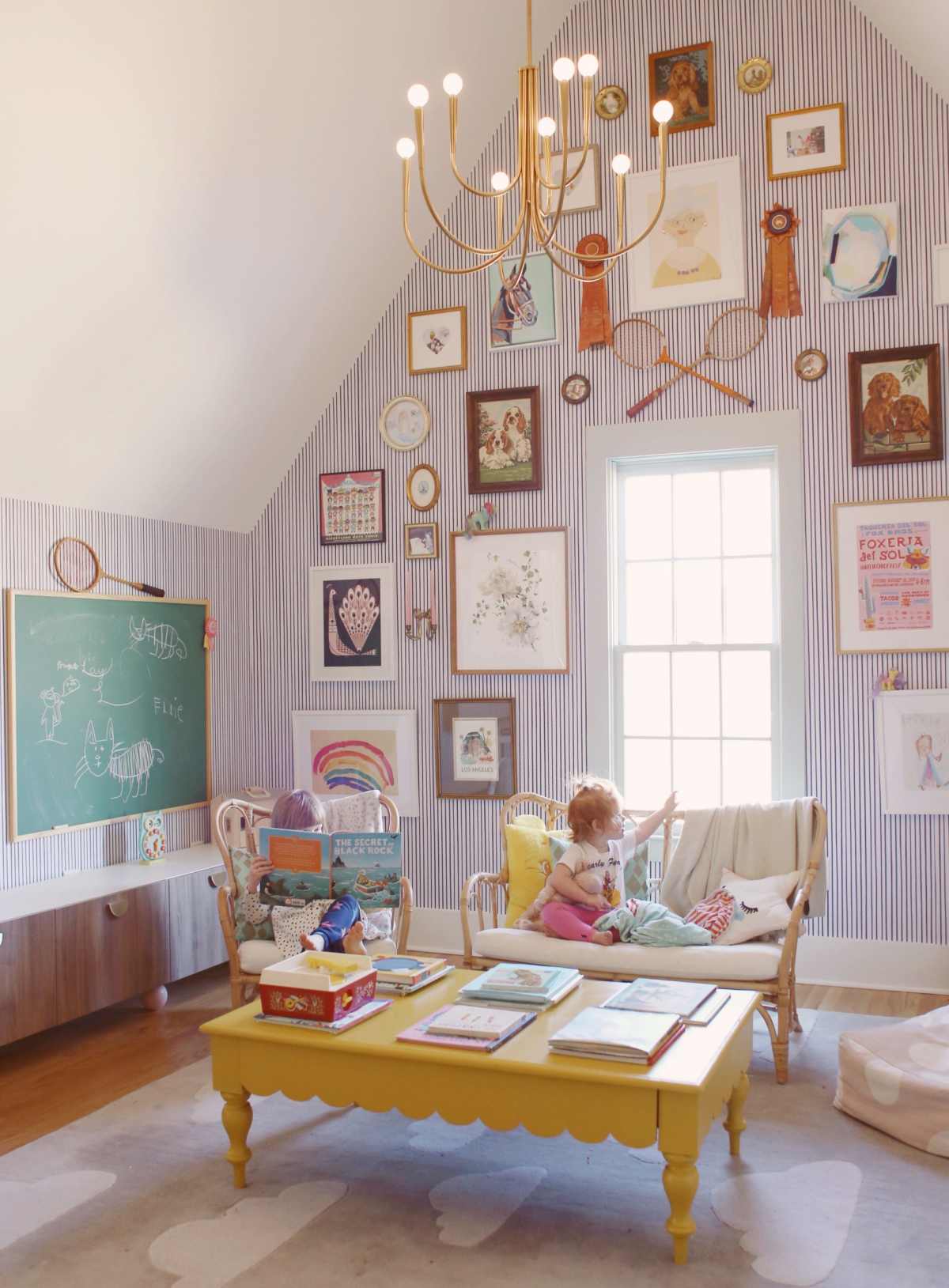 So far, this has been a great little space for them to play and hang out, and I think it will grow really well with them!