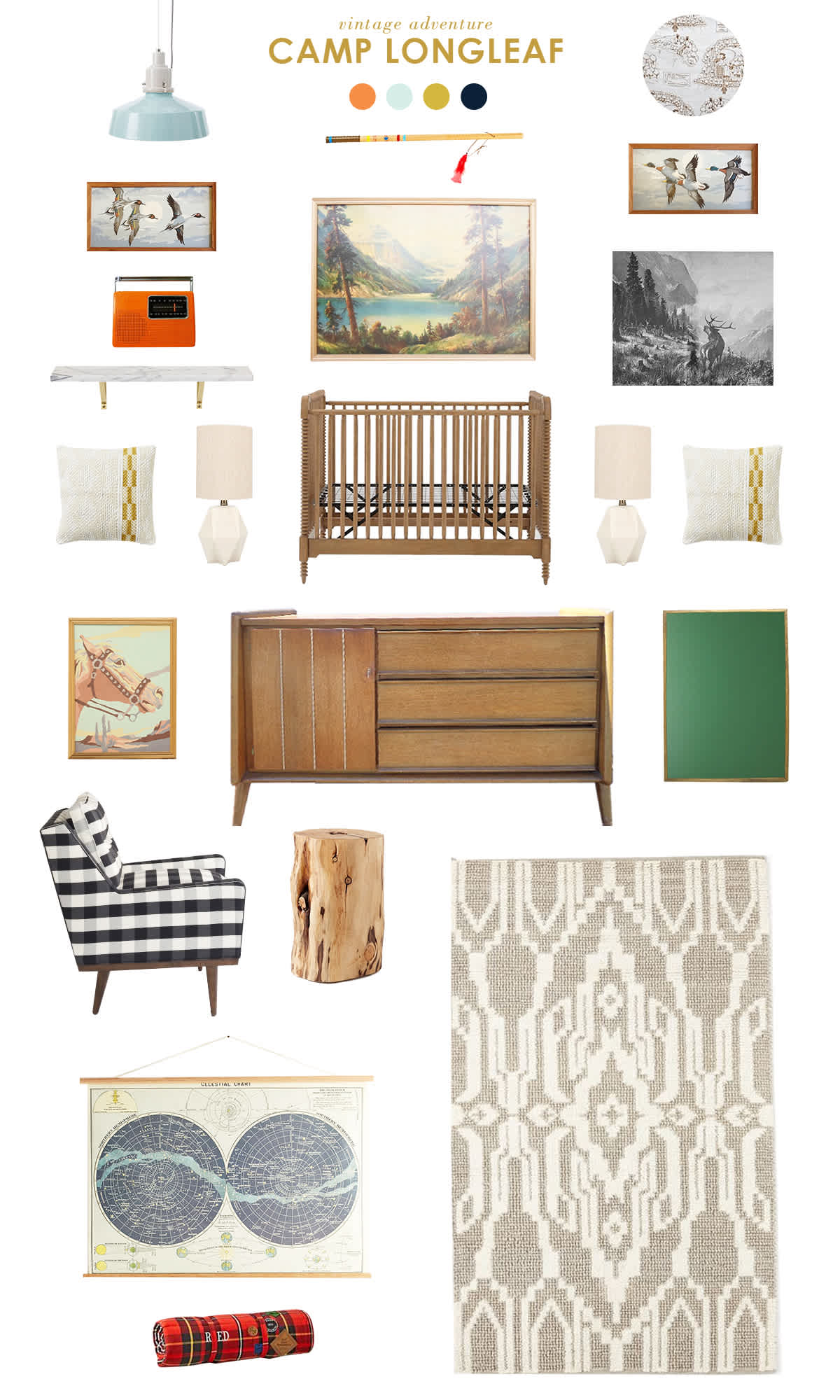 I'm working with my sister on putting together Henry's little room at the farm, and here is some of the inspiration for the space (similar-ish to this board).  This isn't exactly what it will be as we're trying to work with a lot of what we already have, but I think it will be a cozy spot for him!  By the way, have you seen the Land of Nod's new Camp Wandawega collection?  It's just adorable - loving all the plaid and nostalgia!!
Sources: (1) Ceramic Pendant; (2) Walking Stick; (3) Camp Wandawega Bedding; (4) Mallard Paint By Numbers; (5) Vintage Landscape; (6) Vintage Zenith Radio; (7) Deer in the Valley; (7) Marble Wall Shelf; (8) Diamond Stripe Pillow Cover; (9) Faceted Pastel Table Lamp; (10) Jenny Lind Crib; (11) Horse Paint by Number; (12) Vintage Dresser; (13) Green Chalkboard; (14) Windowpane Plaid Chair; (15) Tree Stump Side Table; (16) Signet Wool Rug; (17) Celestial Chart; (18) Plaid Sleeping Bag
And, for fun, here are a couple of snaps of his nursery from when he was a teeny tiny little guy. (sources: souk rug, wingback rocker, giraffe print, gold lamp)  The wall color is Sherwin Williams Mindful Grey, although that room got a ton of natural light, so it may appear darker in other spaces.