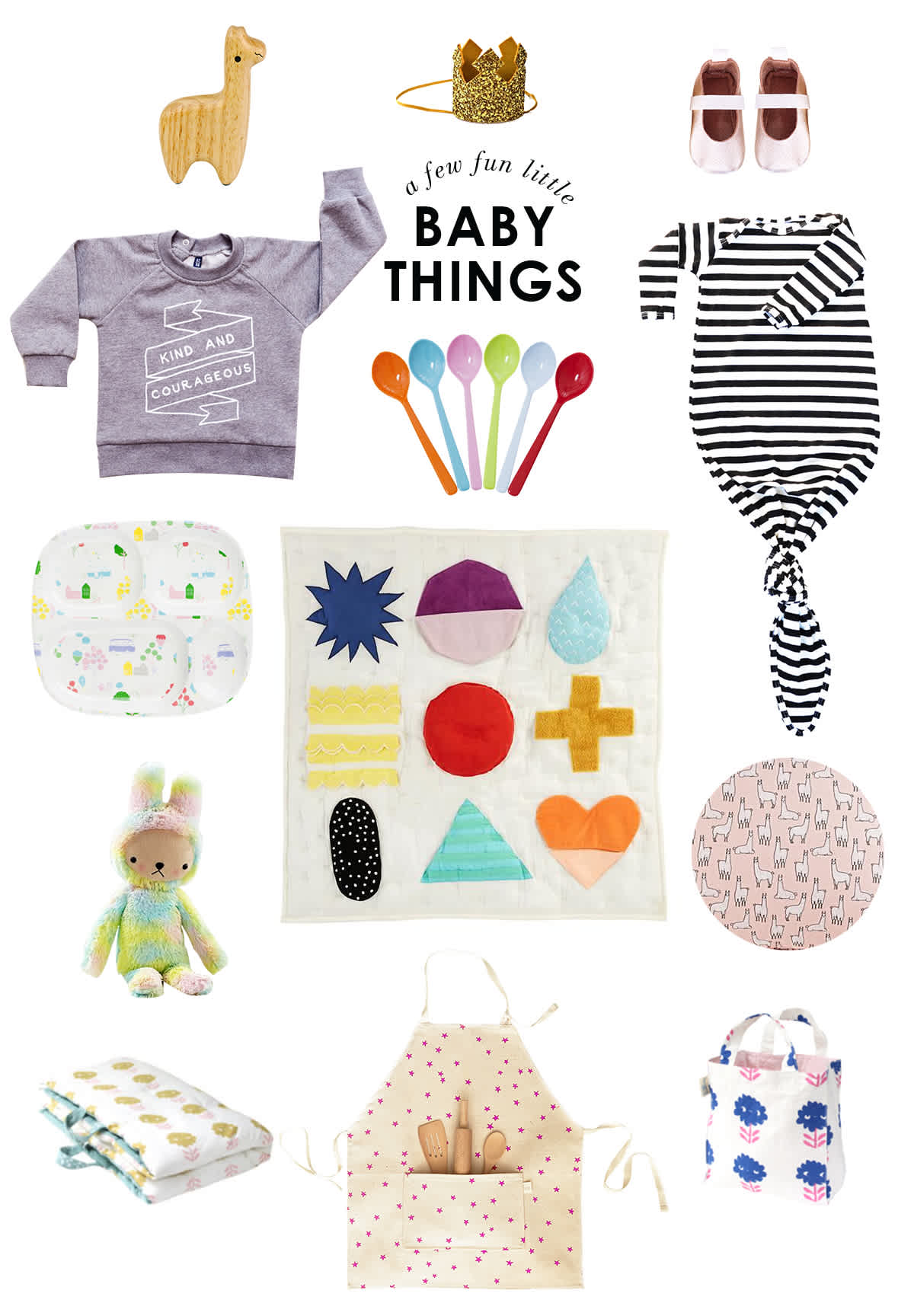 Apologies for the long silence here.  We took a little babymoon up to New York last week (you can see a few highlights on instagram), and between that, the girls having fall break, and getting ready for an upcoming project, it's been a little crazy!
I was excited to discover that The Shop Up was happening in Brooklyn while we were up there, and loved getting to see all the kid and baby cuteness that was there.  Courtney and Esther are excellent curators, of course, and I also got to say hello and tried my best to act normal in front of some truly inspirational mamas.  They were the sweetest, and took their time to talk with all the guests - they were just as kind in person as you would expect!
Above are a few favorite finds from The Shop Up, as well as a few other baby favorites I've got my eye on.  Any of these would make really sweet baby shower gifts, and they feel unique and special!!
(Also, just fyi Pottery Barn Kids is having an upholstery sale; all their rockers and gliders are about $200 off!  Check them out here, and my review of their options here!)
(1) Llama teether; (2) Glitter crown (Little Blue Olive also has some with "1" on it for a one year birthday; would make such a fun gift!); (3) Rose Gold Ballet Moccs; (4) Kind and Courageous; (5) Set of Melamine Spoons; (6) Knotted Baby Gown; (7) Melamine Tray; (8) Shape Up Activity Mat; (9) Llama Sheets; (10) Bijou Kitty Rainbow Bunny; (11) BlaBla Travel Play Pad; (12) Odette Williams pint sized apron; (13) BlaBla tote