doing baby laundry with dapple baby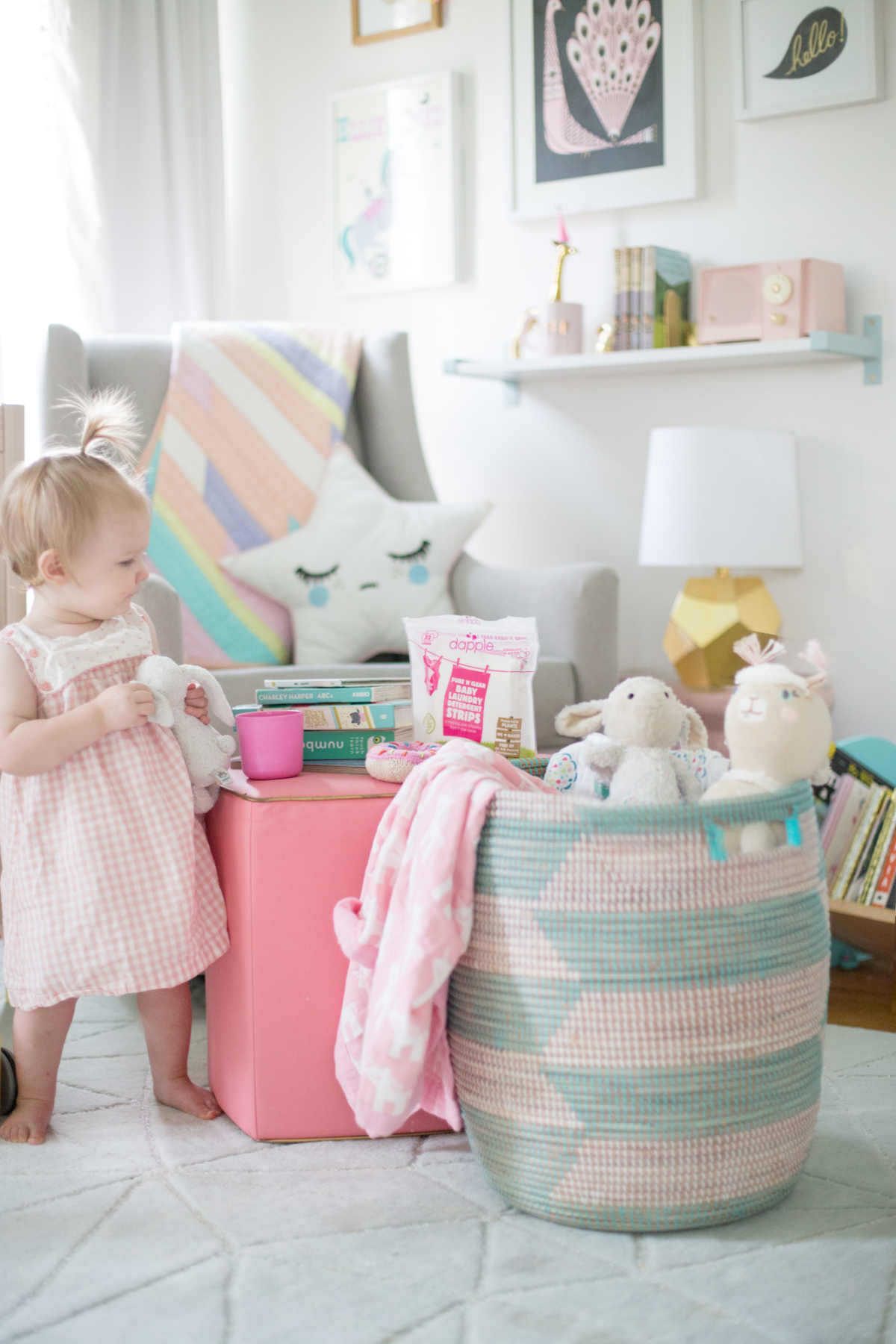 I love doing Ellie's laundry.  Something about the sweet smallness of it makes me infinitely happy, as well as the fact that a lot of her pieces are hand me downs from her big sisters, and the third time around, the memories are even sweeter.  There is just something about the ritual of folding clothes that is calming to me, and she always loves climbing on top of me, and unfolding everything I just finished, but I love it even more because she loves to cuddle and interrupt my work.
(Sources for above: dapple Baby Laundry Strips; Ellie's Dress; Heart Ottoman; Laundry Hamper; Crystal Mosaic Rug; Gold Lamp)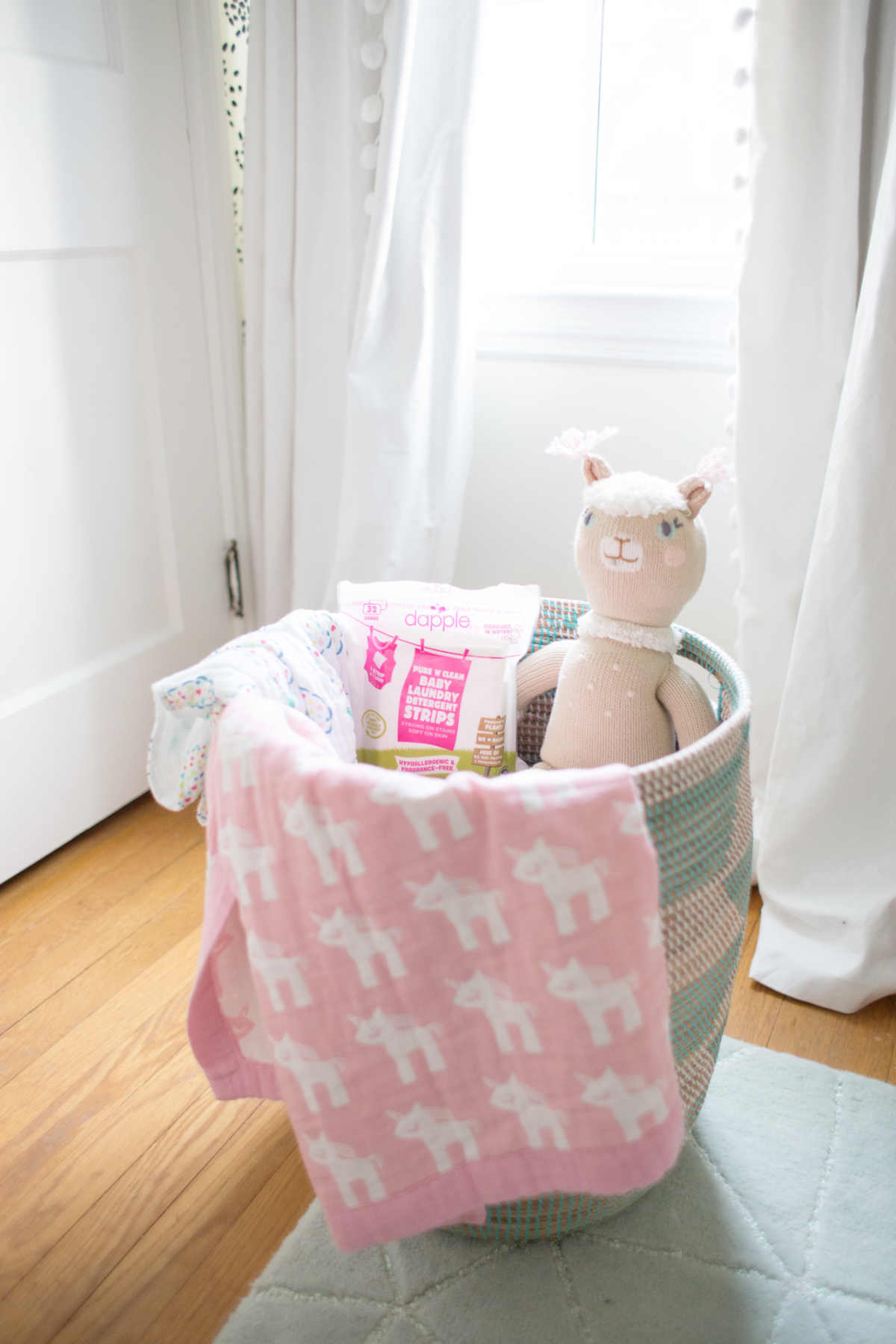 My new favorite part of her laundry are these  dapple Baby Laundry Detergent Strips.  This is one of those things that are truly new and different; can you believe there are 32 loads worth of laundry detergent in this tiny bag?  It's kind of amazing.  You just use one water soluble strip per load, and the best part is they are free of all the yucky stuff like parabens and formaldehyde, so it's great for sensitive baby skin.
(Sources for above: Laundry Basket; Picchu the Alpaca; Curtains in optic white)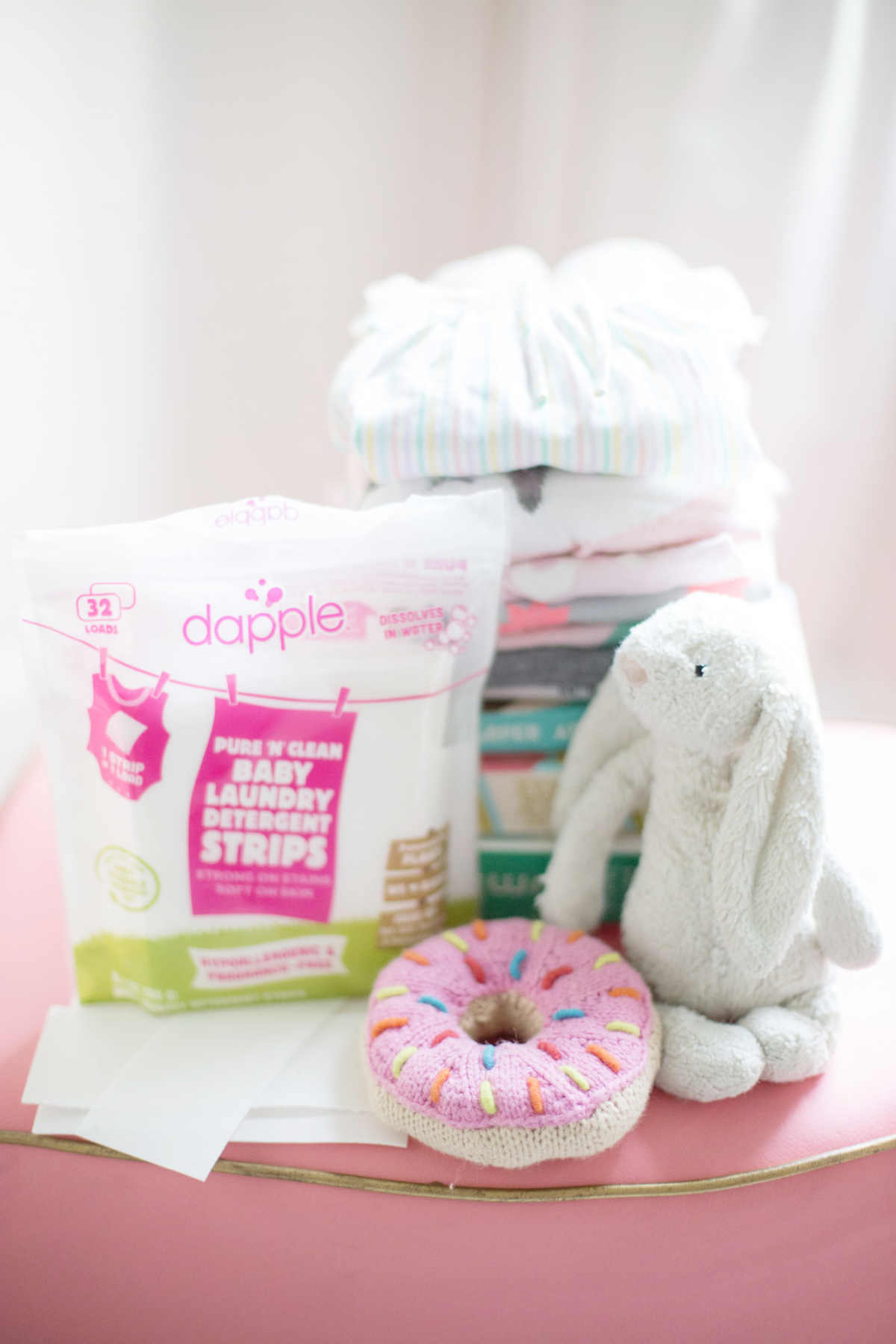 These are so light, with minimal packaging (love), which makes them great for travel, too, so you don't have to worry about trying out a new detergent on baby's skin while away from home, and since they weigh less than a pack of baby wipes, they are super easy to pack.  I mean, these are game changing, and adorable, too. (I mean, talk about an easier grocery store run without having to lug a heavy jug of detergent!!)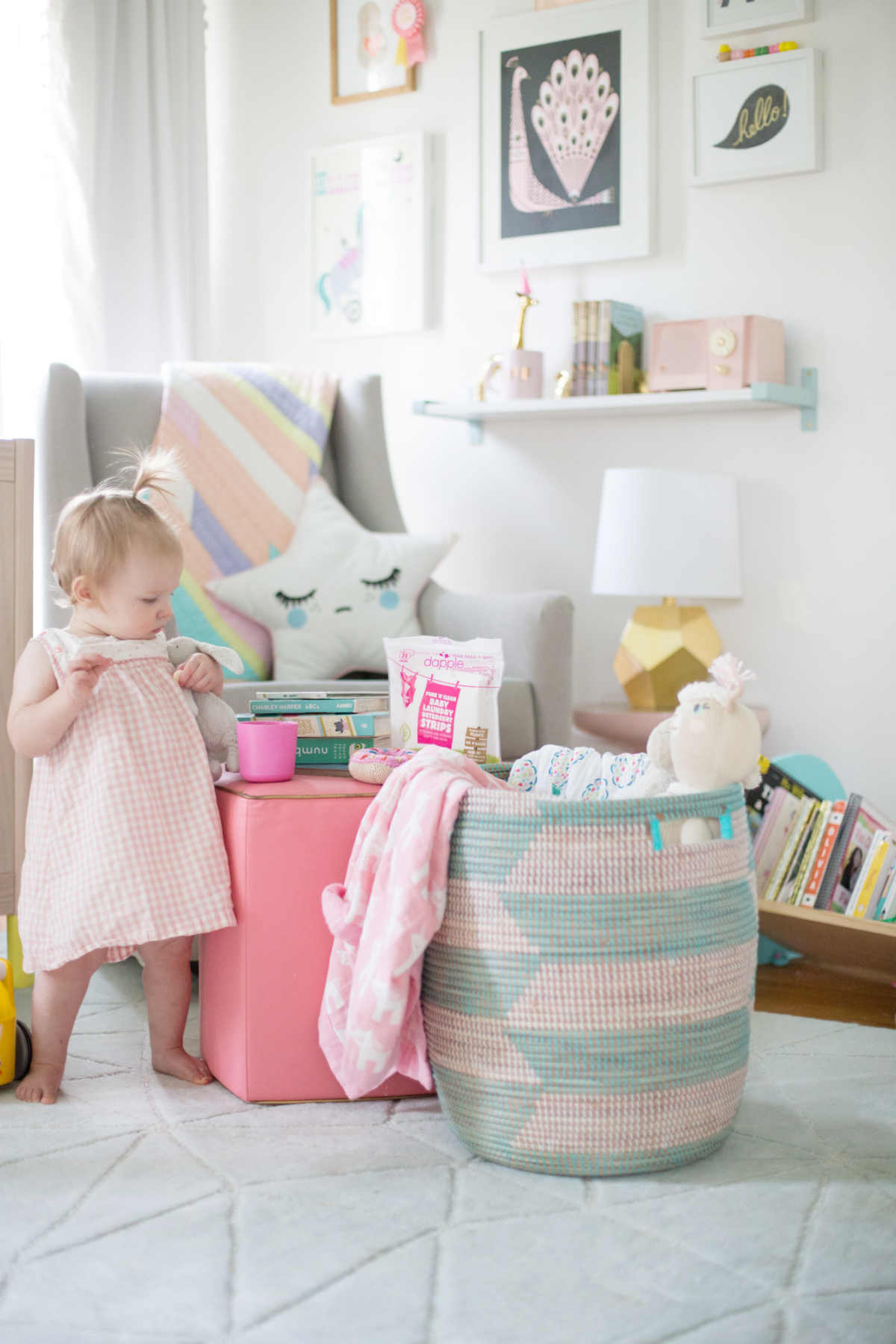 These laundry strips also work super great on Ellie's favorite snuggly blankets and loveys, which we have to run through the wash often.  She loves to rub her animals on her face, so I love knowing the detergent won't irritate her skin.
And guess what? Diapers.com is offering 20% off these little gems until March 6 with code "dapplebaby," so it's a great time to try them out!  Find them here.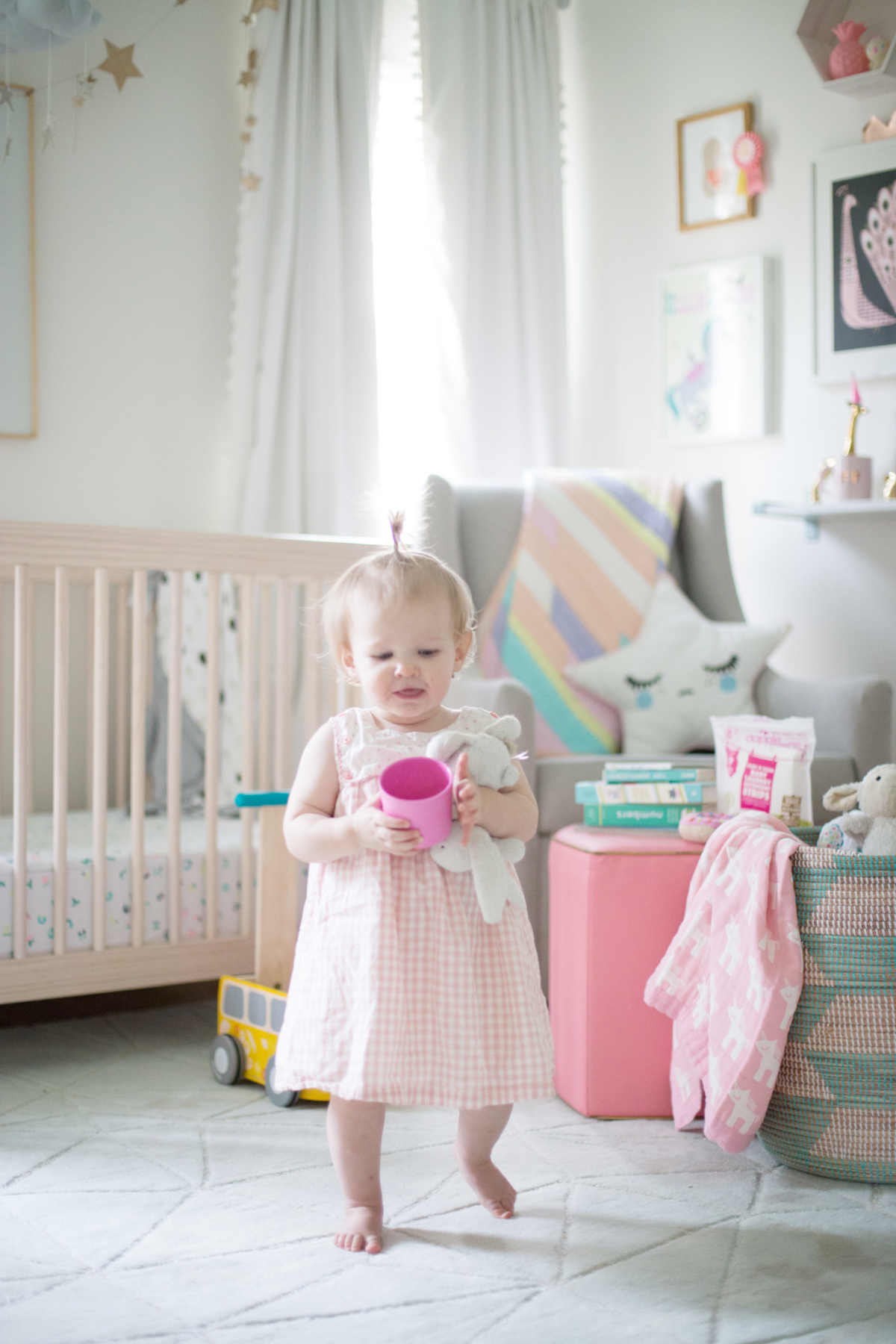 Thanks to dapple Baby for creating such an innovative detergent for little ones!  I can't wait to try out more of their other products - check them out here!
I am so appreciative to dapple Baby for sponsoring this post.  I love working with brands who support mothers and creativity!