Adorable Sibling Costumes for Halloween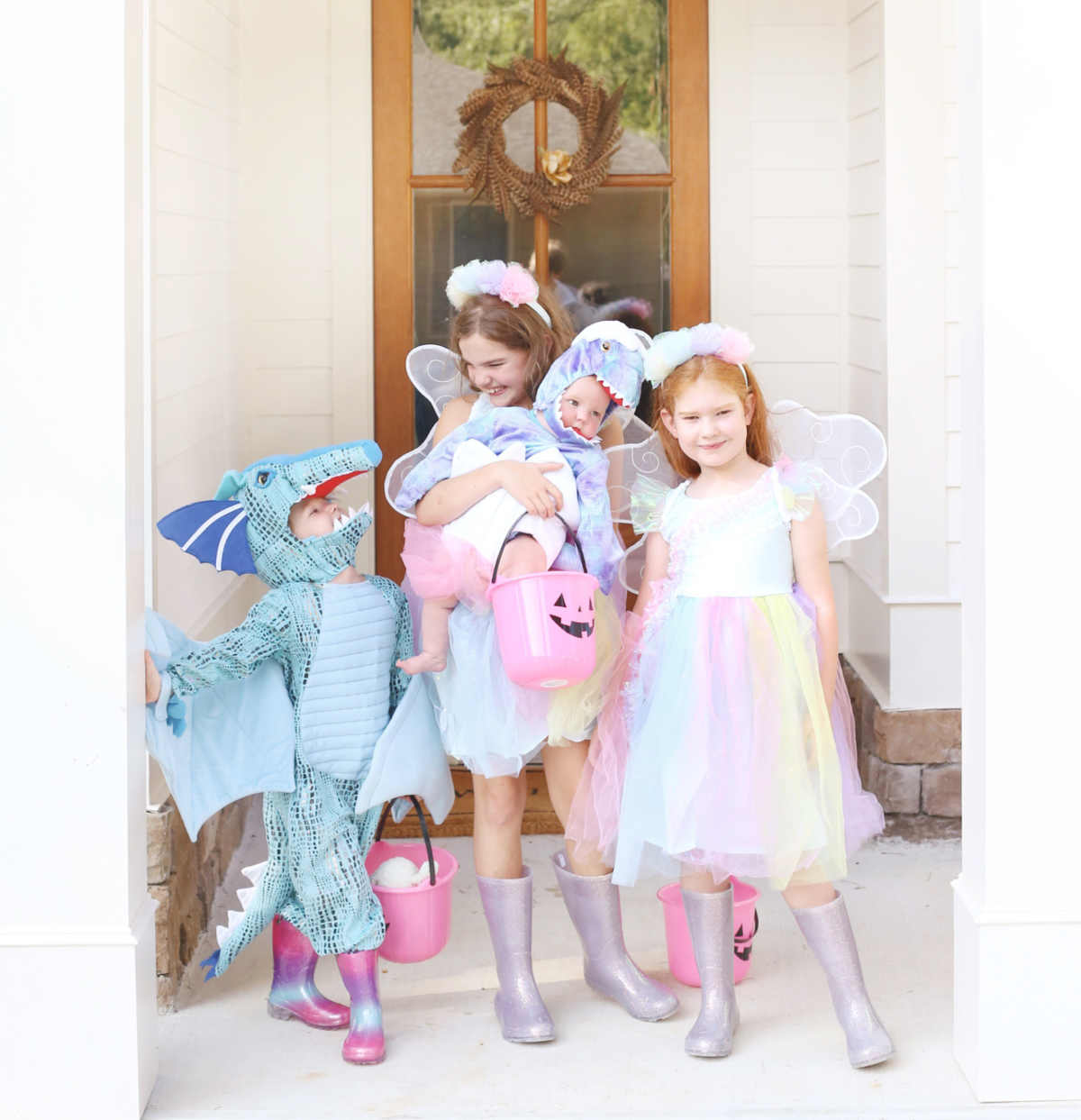 This post is sponsored by Pottery Barn Kids.
It's hard to believe that fall is already here, but I'm so excited for it to be cooling off, and for the holidays to begin! I was never much into Halloween, but after having kids, I can't help but love the dressing up and the fun of it all.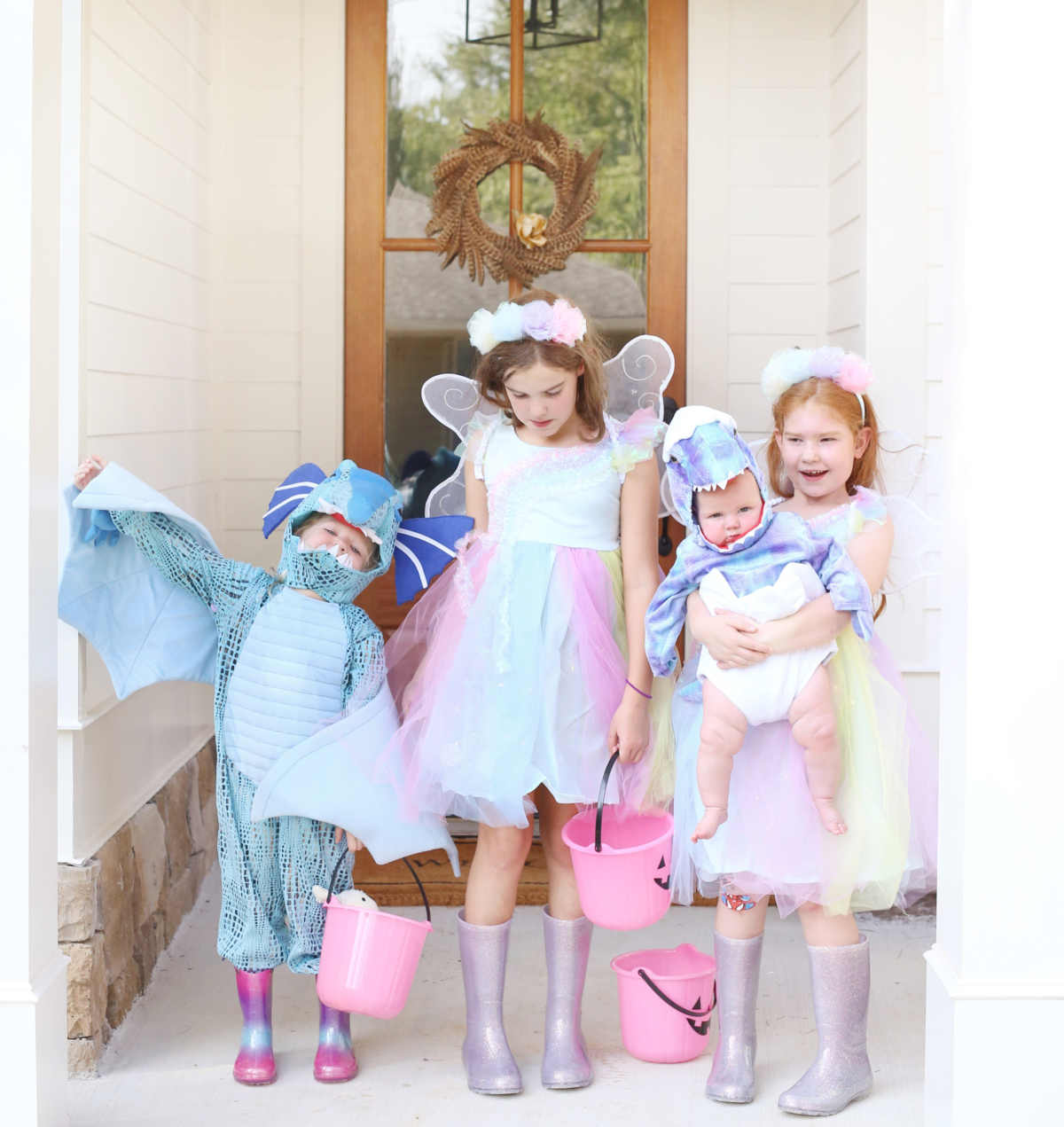 My girls (especially Ellie, my 3 year old) LOVE dressing up, and we had so much fun looking through all of the amazing and adorable options from Pottery Barn Kids. Ellie fell in love with the cute blue dragon costume immediately, so we went from there to select costumes for the rest of them.
They loved the magical/fantasy theme, so we decided Marjorie should be a baby dinosaur hatchling (which does kind of look a bit dragon-like - and, by the way, is there anything better than baby costumes???), and Brigie and Vivi are rainbow fairy caretakers of the baby dragons.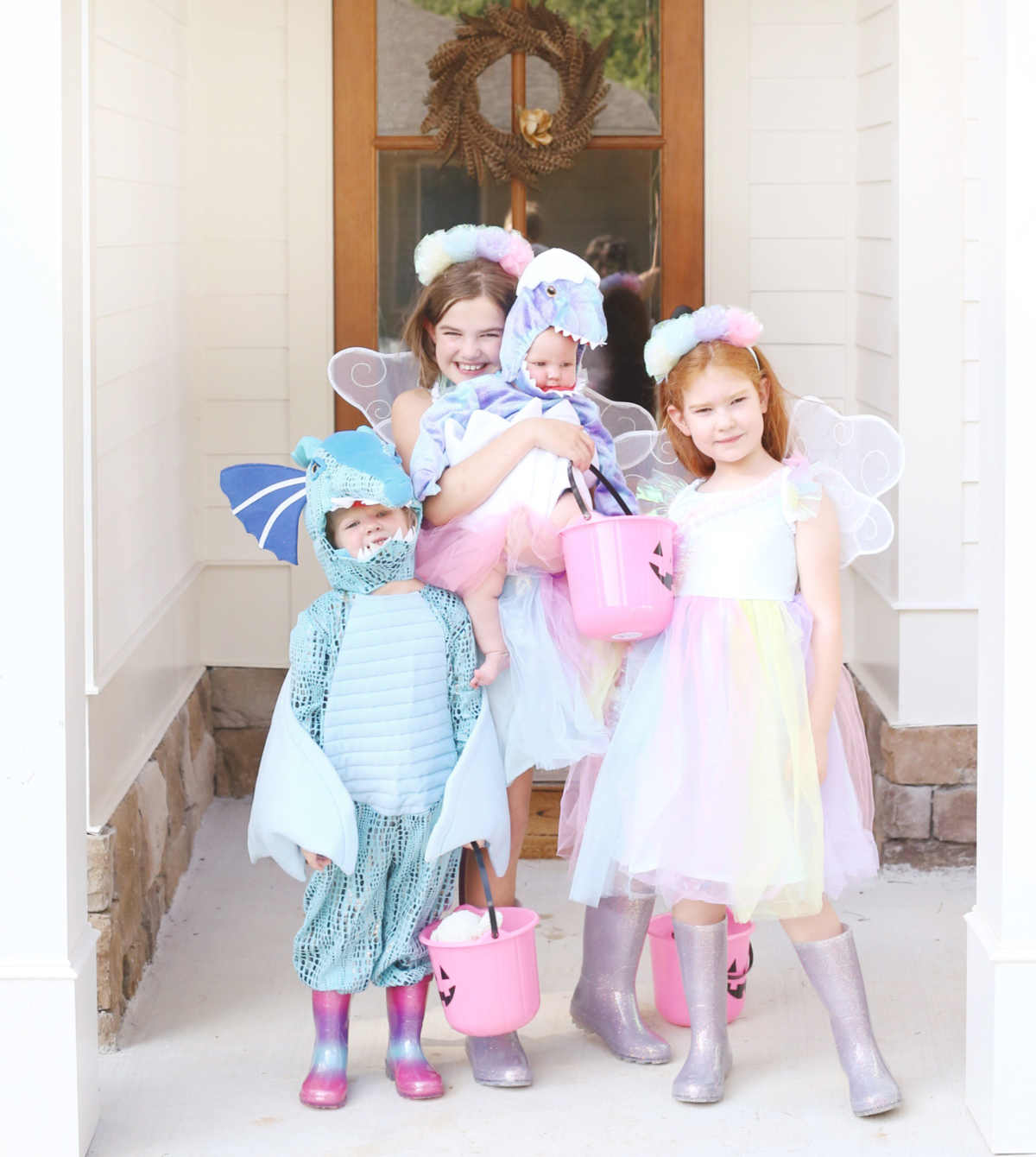 ALSO, this year, Pottery Barn Kids has an entire selection of costumes that actually light up. It's amazing! Not only is it super magical and fun, but I also love the safety element of a well lit costume while walking around trick-or-treating. The girls are crazy about it! There is a small sewn in pocket on the skirt of their fairy dresses where you can switch on the twinkly lights, and Pottery Barn Kids also has light up treat baskets that are really adorable, too!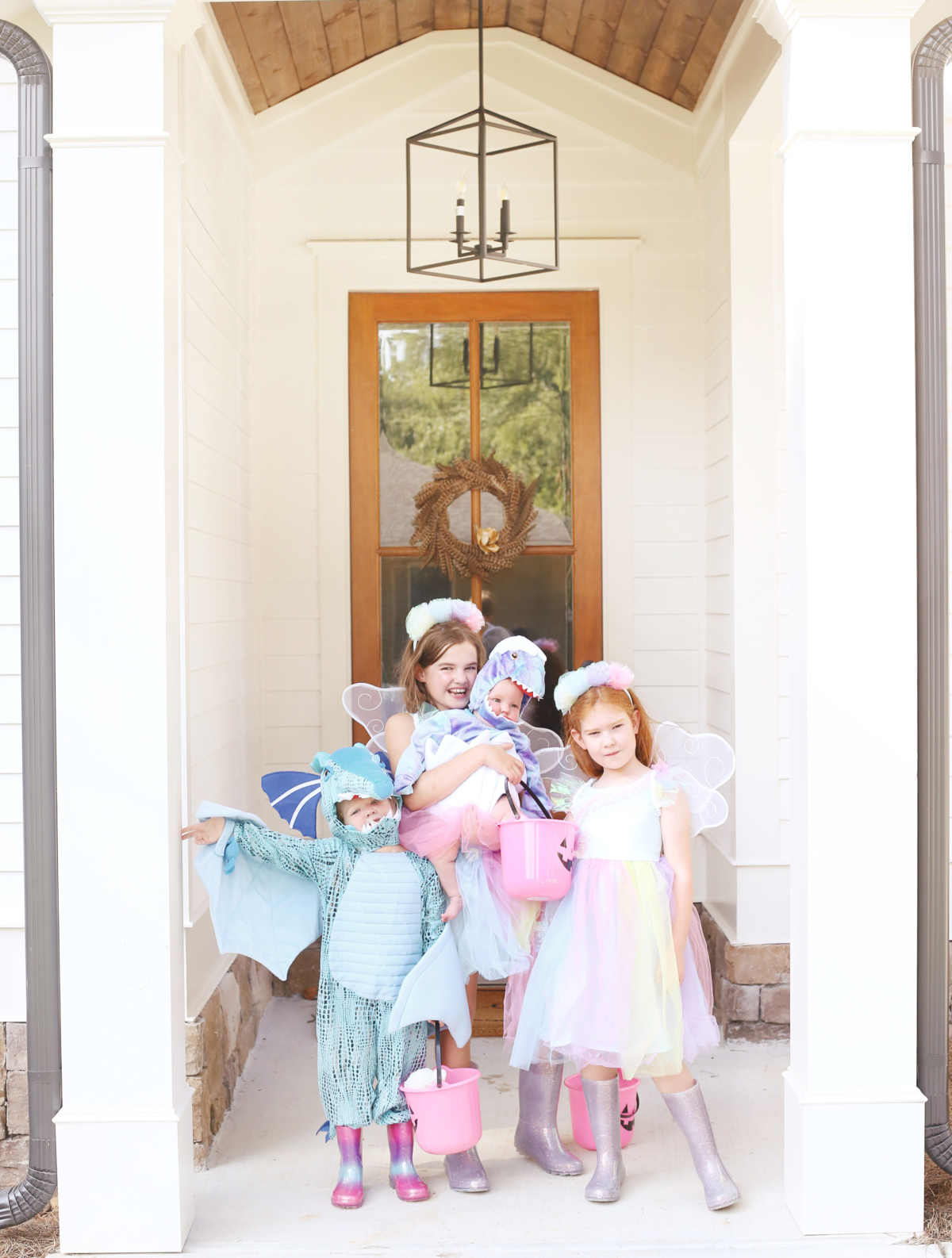 These costumes are so well made - they will last through all the Halloween events (class parties, trunk or treat, trick or treating, all the things!) and still be in excellent shape for every day imaginary play. They are seriously so well worth the investment!
Be sure to check out their entire line of costumes here, and be sure to drool over all the ridiculously cute baby costumes here!