Cute and Easy Halloween Party Ideas for Kids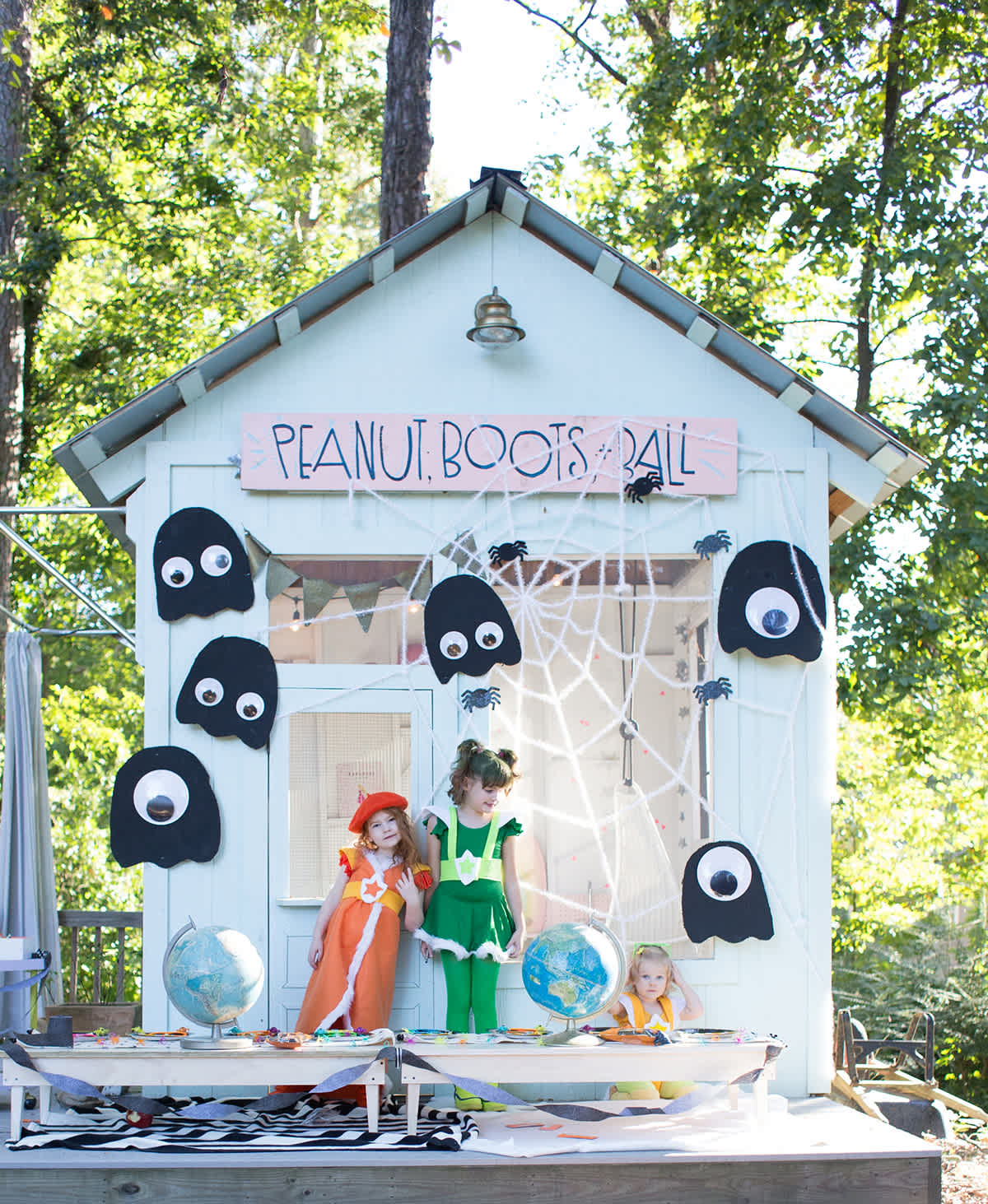 With Halloween just around the corner, I wanted to have a little party for some of our tiny friends, and also combine it with one of my favorite things: Operation Christmas Child and shoebox packing.  We invited over some of our friends and had a little party and grilled burgers so everyone could eat together.
(leotards for girls' costumes from The Leotard Boutique - love them!!)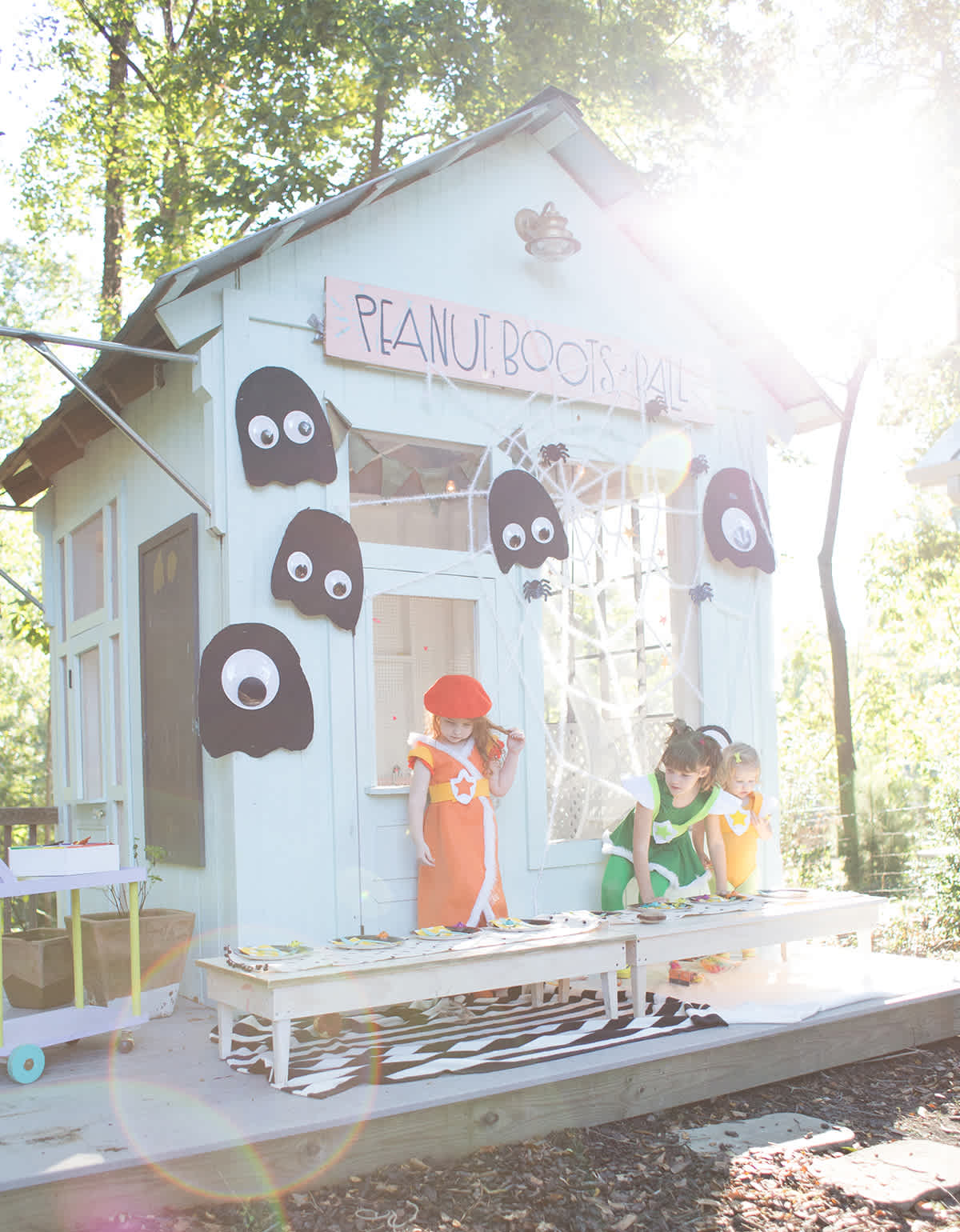 We do boxes every year, and last year the girl who received Vivi's box wrote her a thank you letter, which was just amazing!  She wrote her back, and we're hoping they can be pen pals.
The girls had fun setting up for the party.  We put our two little kid tables (which their Grandpa made a few years back for Vivi's birthday), and set them with plates, napkins, spider rings, and two globes to celebrate that we are loving on kids across the world with our project.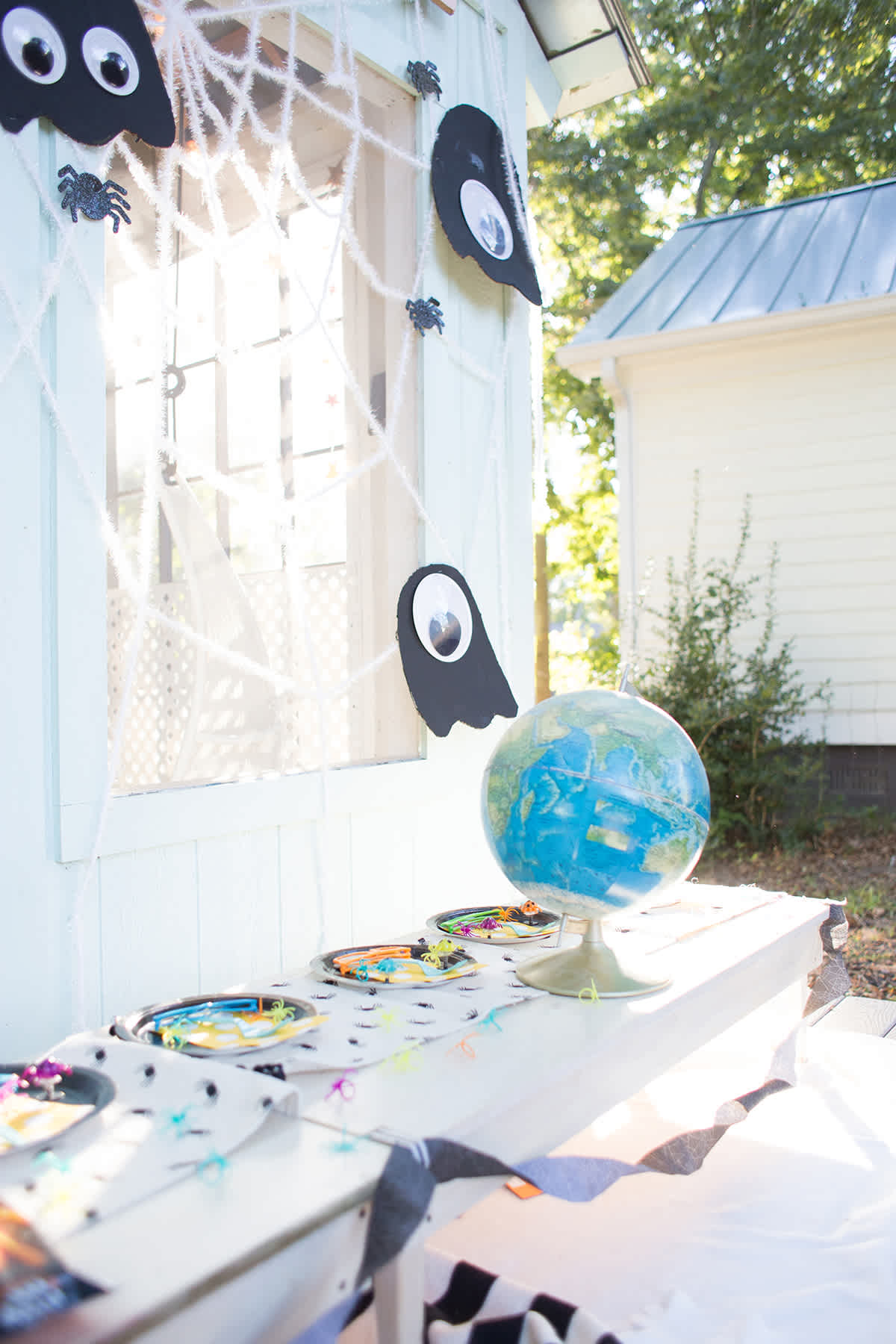 (cute spider table runner from target)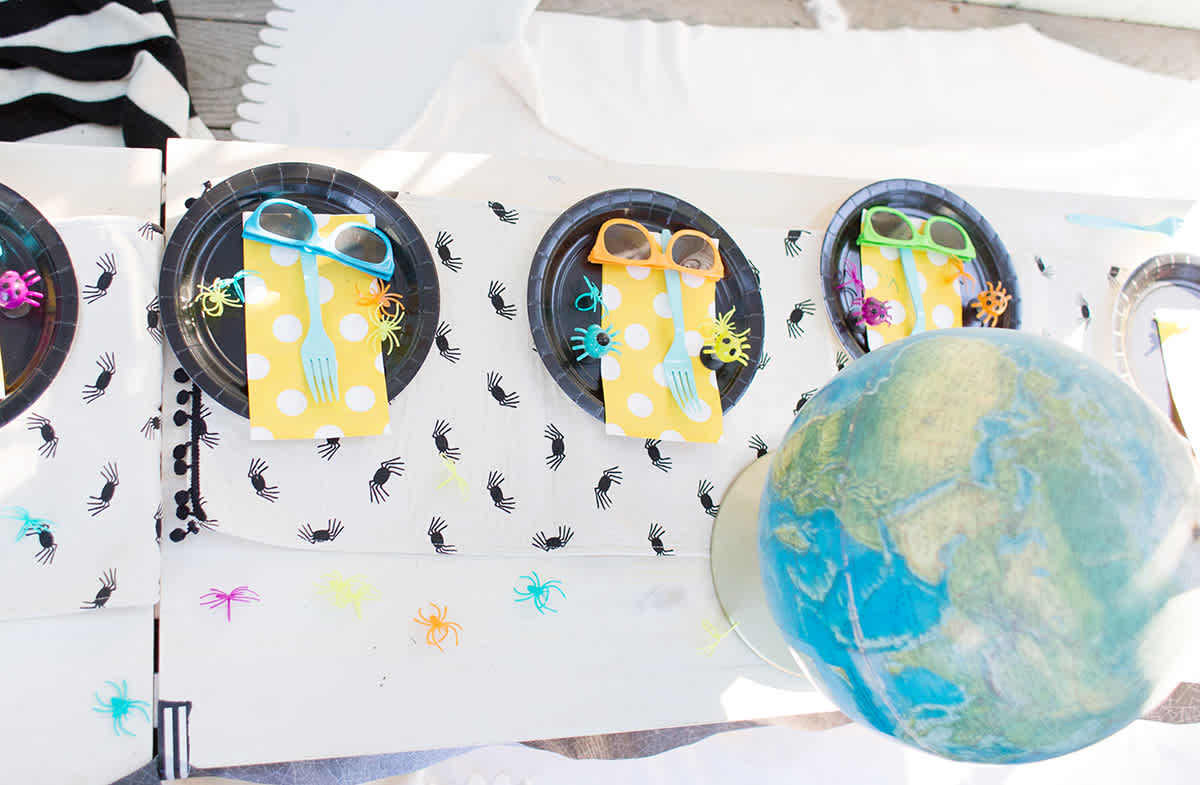 We assembled some things for our shoeboxes, like crayons, hair elastics, little notebooks, sunglasses, and cute band-aids, and our friends brought over a shoebox and a larger toy to put into their box. (Be sure to check out this page on what not to include, and good suggestions on gift ideas!)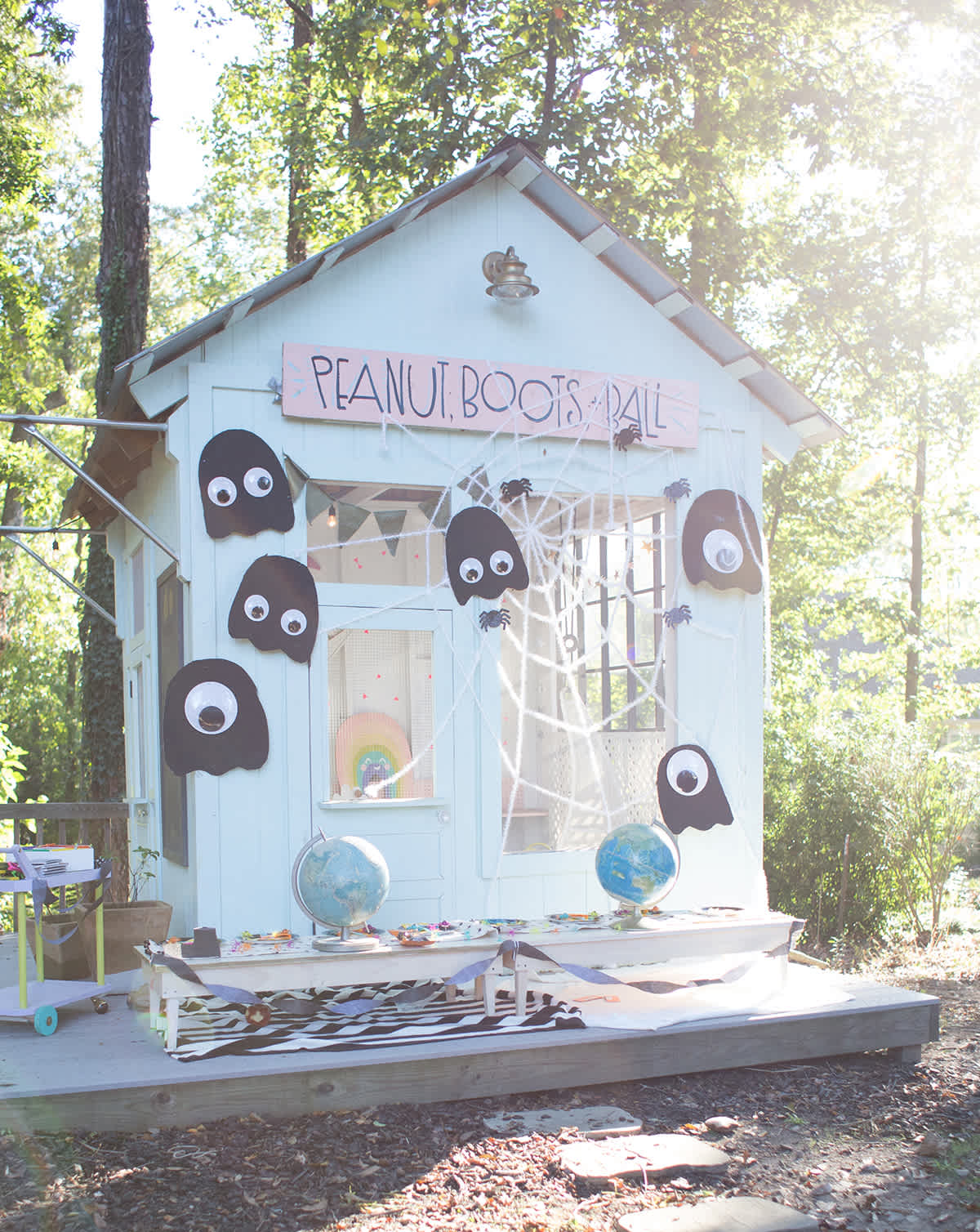 For the playhouse decorations, I put up cardboard ghosts with giant googly eyes, and a fun gigantic spiderweb.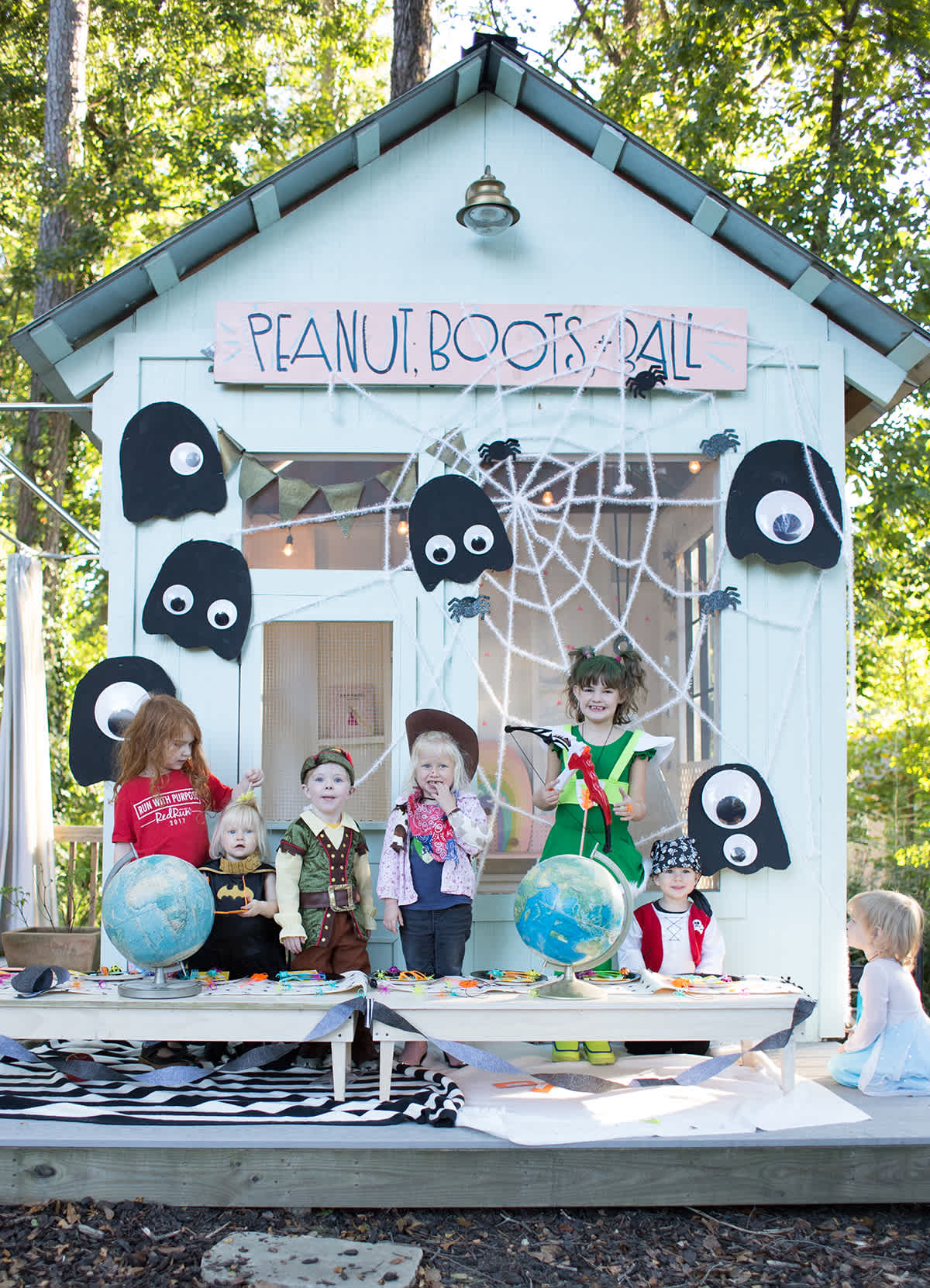 Our friends came over, dressed in costumes and dress-ups, ready to play!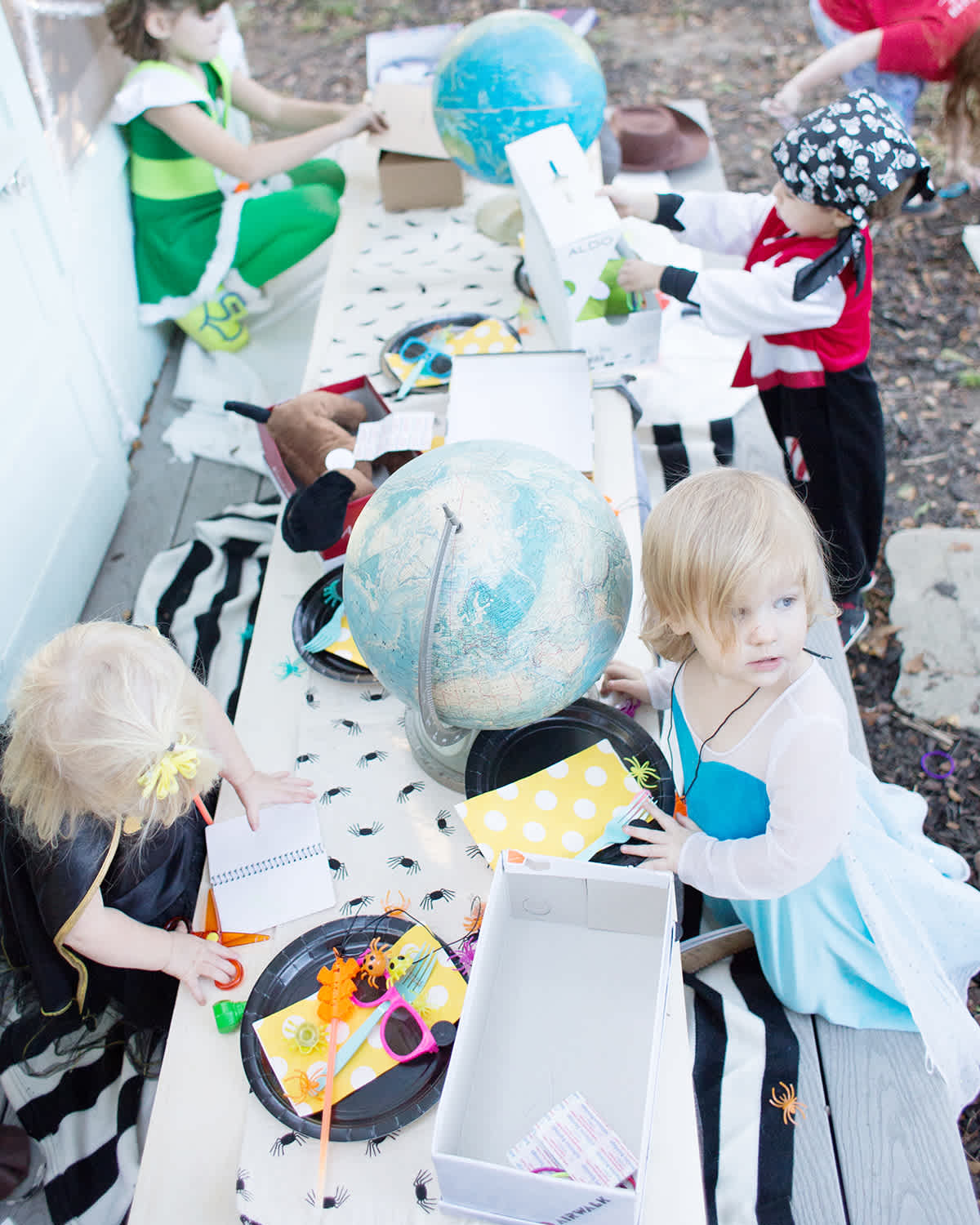 It's a little chaotic packing shoeboxes with lots of toddlers and two year olds, but it was still really fun, and with a good bit of adult help, we got them all packed up!  We'll add in some notes and extra toiletries later.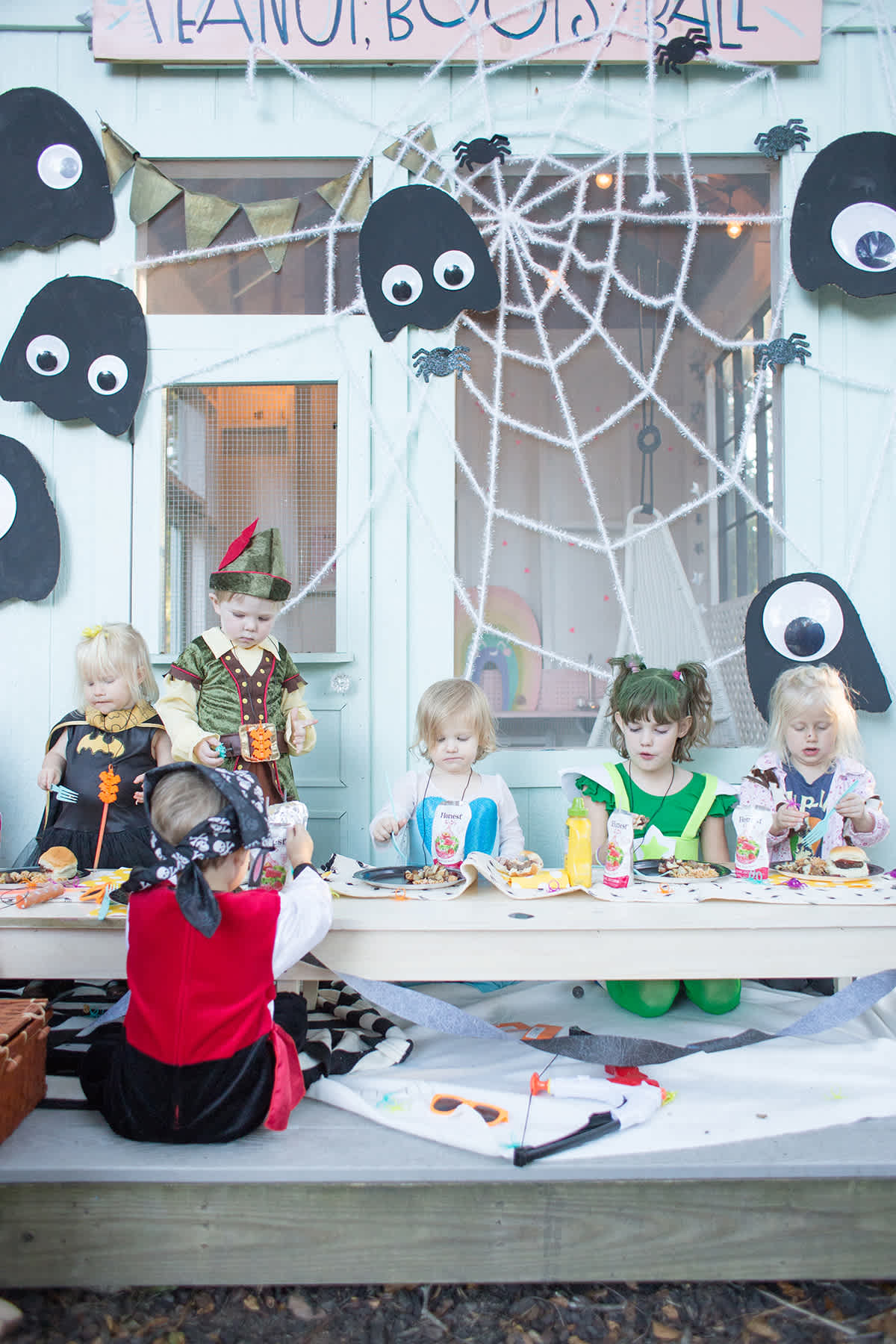 After all the packing, the kids enjoyed their hamburgers and some special halloween cupcakes and cookies for dessert.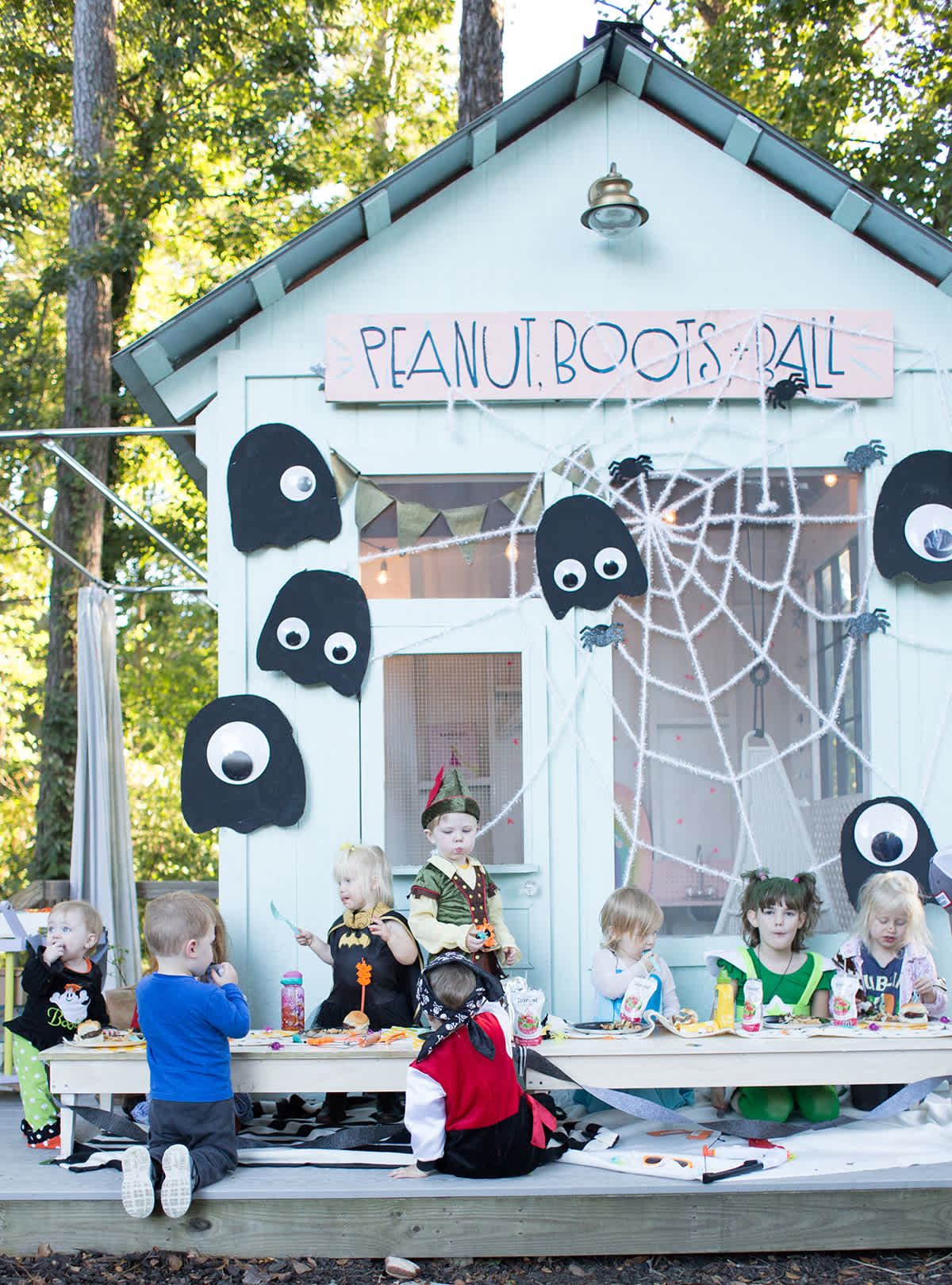 I mean, aren't they just the cutest!?  We had so much fun, and this is such a great way to get the littles thinking about others as we kick off the holidays.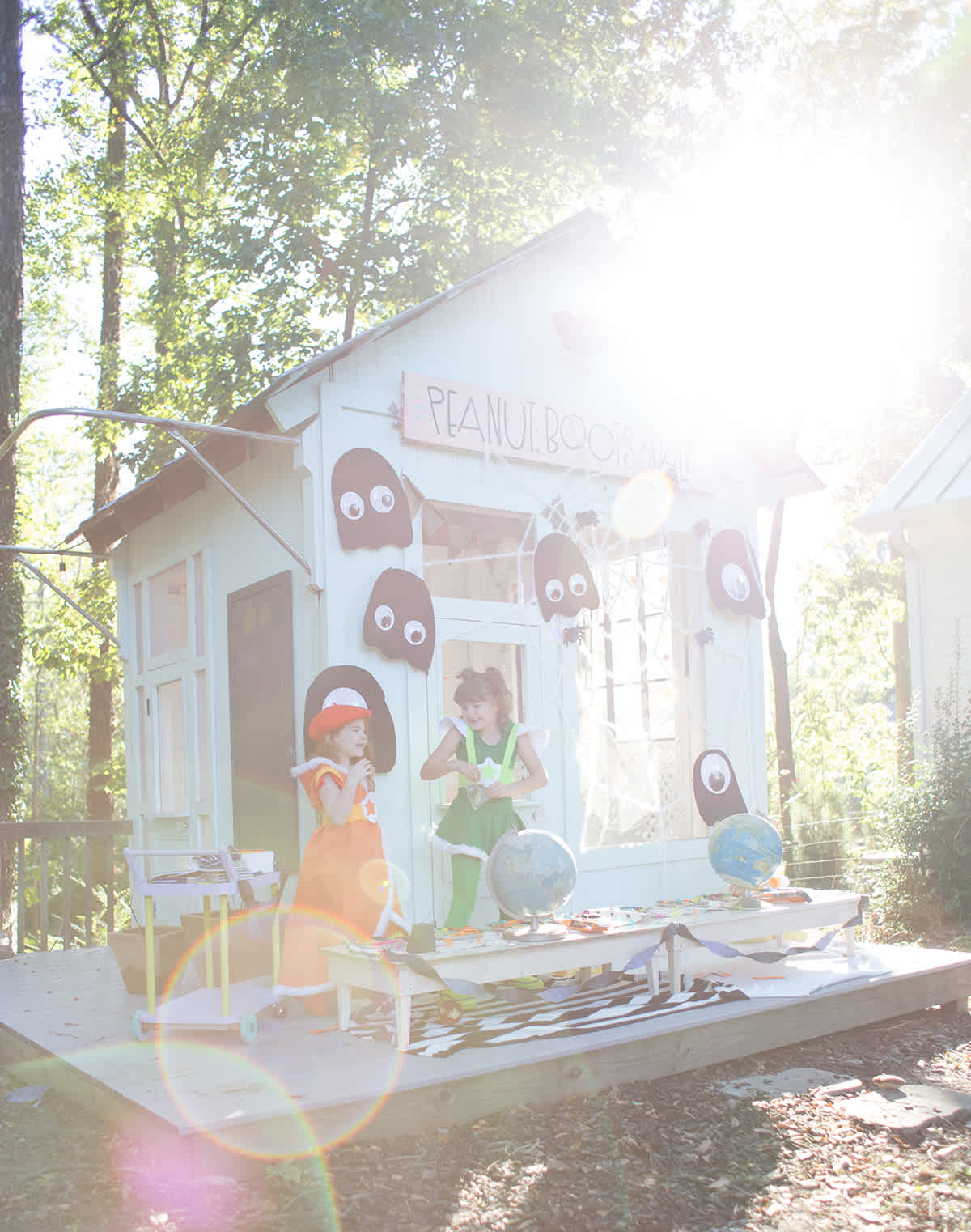 For more inspiration on how you can throw a shoebox packing party, check out this party and this party, and check out Operation Christmas Child for details on what they do to love on kids around the world!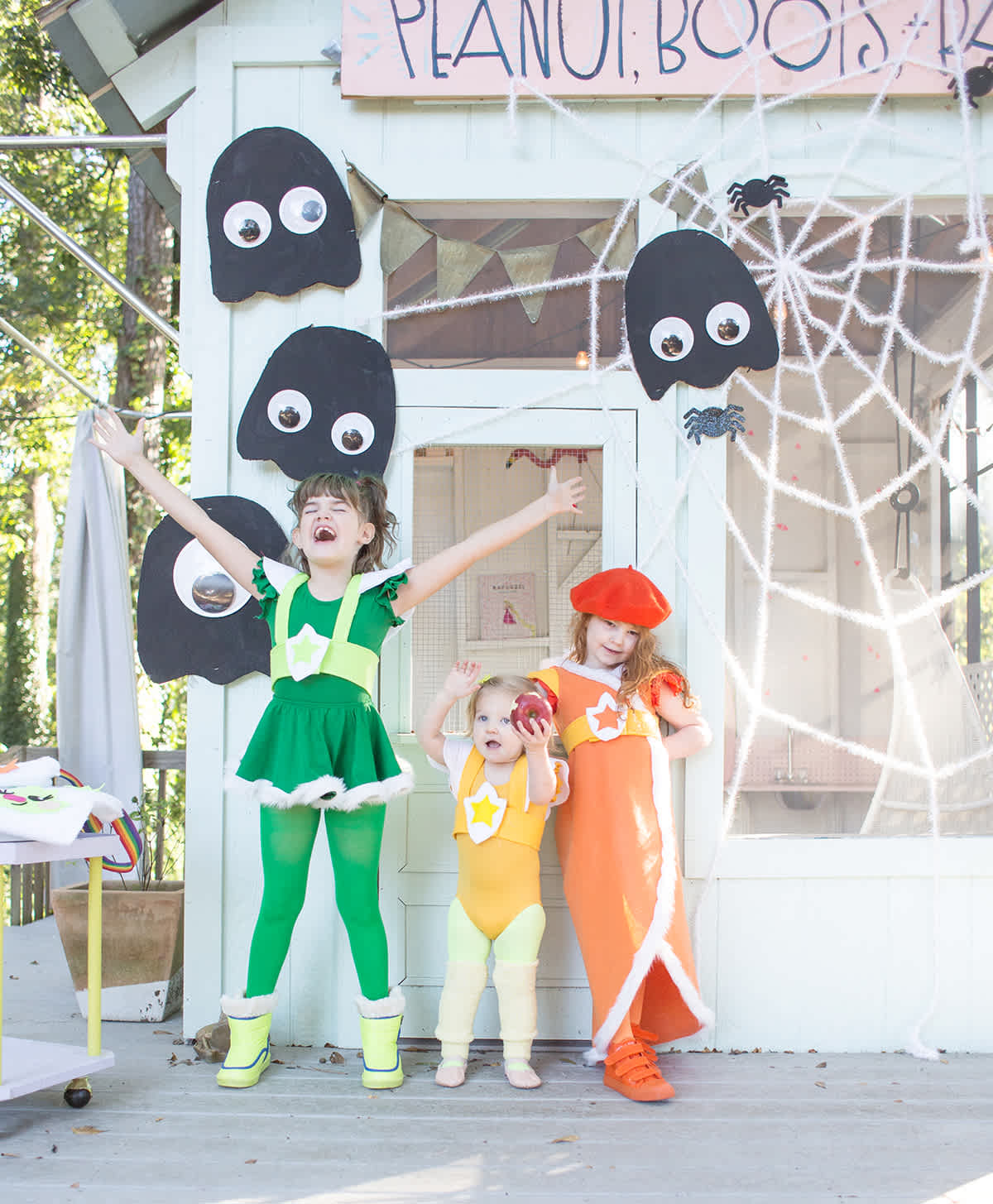 I'll post a few more details on the girls' costumes tomorrow - but we used these cute leotards and skirts (for Vivi) from the Leotard Boutique - they are the perfect thing for building a costume, and come in so many gorgeous colors!