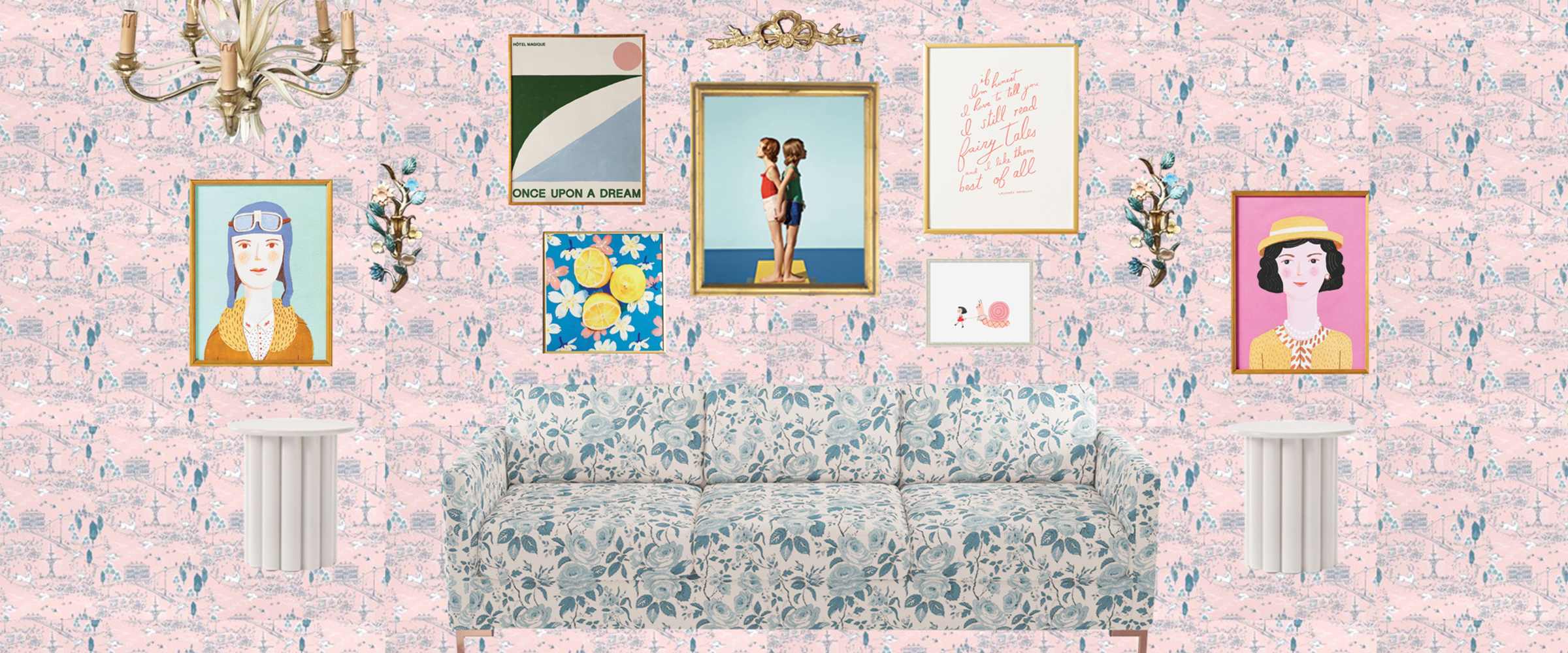 A Shared Girls' Study with Spoonflower
I'm really excited about the project that I'm currently working on for the girls. We have a third bedroom upstairs that has been sort of an unorganized dumping ground for big girl things that they don't want Marjorie, the toddler, getting into. Since we ended up keeping the big three girls in a bedroom together (and I eventually plan to let the big two share a room, and the little two share a room), we have an extra bedroom. We thought about using it as a guest room, but it hasn't been used once in the past year, and feels like too valuable of a space to be wasted with four active kiddos in the house. Chip came up with the brilliant idea to call it the "Girls' Study" and I'm in the process of turning it into a dreamy hangout for them where they can do homework, play, and I think it will also be a room that will grow really well with them as the tween and teen years are ahead of us (gasp!).

Spoonflower is providing this amazing toile wallpaper with matching curtains (pattern on pattern - so fun!). I'm doing the wallpaper pattern on one wall, and then painting stripes on the rest of the walls and ceiling. I found a sofa, coffee table, and the light fixture on facebook marketplace, so I found placeholders that have a similar feel. I've had such good luck finding things on there; it's so great to be able to put together a thoughtful and layered space while still on a budget! I'm also really crazy about this sideboard that is coming from Nico and Yeye - it's gorgeous, and I love the punch colors in combination with the sleek, modern design.
Much of the art above are placeholders - I'm working with Brigette on some really fun animal portraits that will have a similar feel. I love that photo of the girls on the diving board. You can find more of the images here - they are the most beautiful photos! I have some plans for a similarly inspired shoot with the girls - we will see if I can make it happen.
We will also be doing a built in desk design that I'm really excited about, and can't wait to share. It's going to be gorgeous - I just have to get to work on painting those stripes!