A Harry Potter Feast for Grownups and Kids
magical party ideas for all ages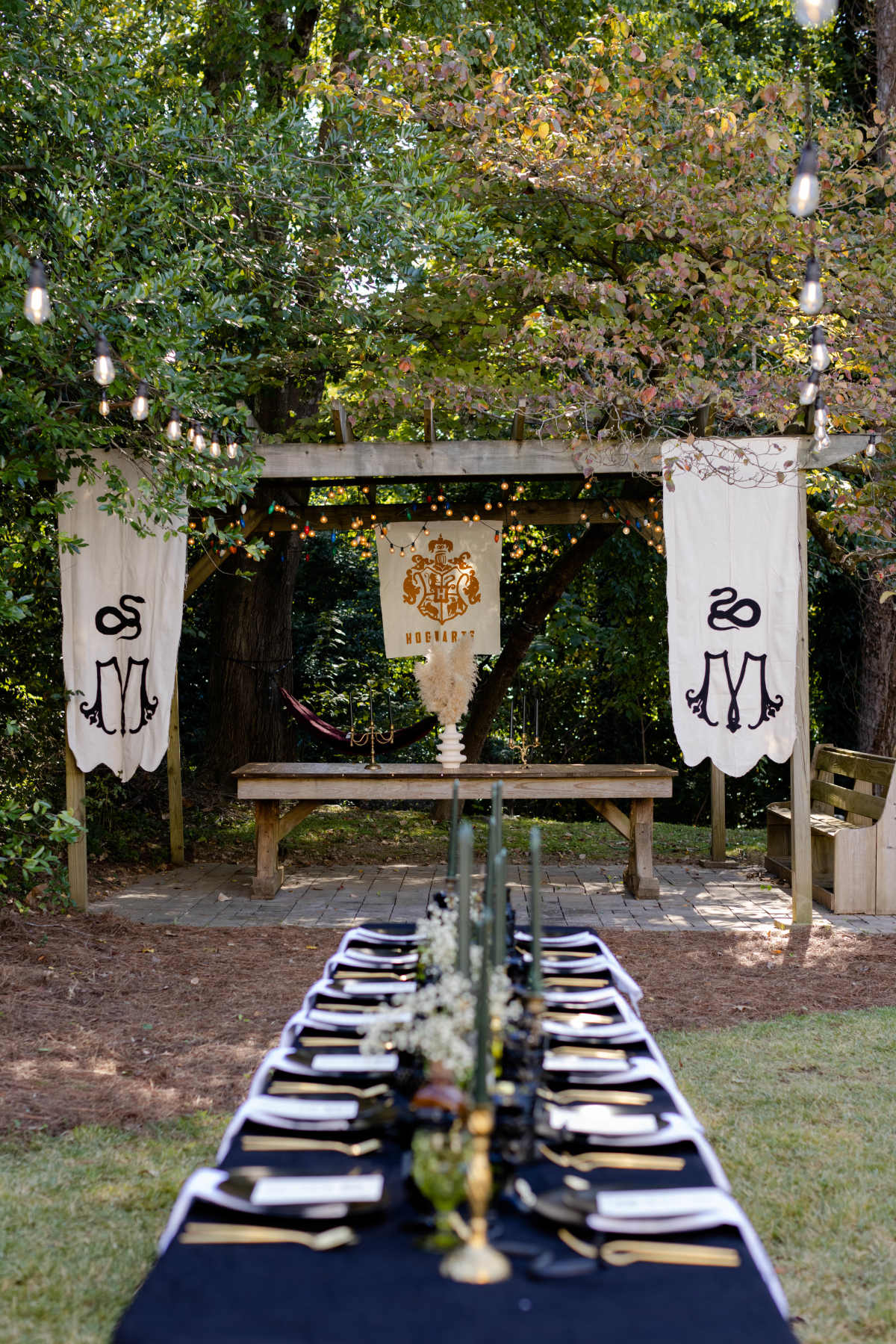 This year, we threw our second annual Harry Potter Feast, and it was so much fun! Last year it rained (see pictures here!), so I was really thankful to have some good weather this time around. Our theme was "Malfoy Manor," and Chip and I pretended to be Narcissa and Lucius, which was so much fun. (Most of these photos are by the amazing Sara D. Harper.)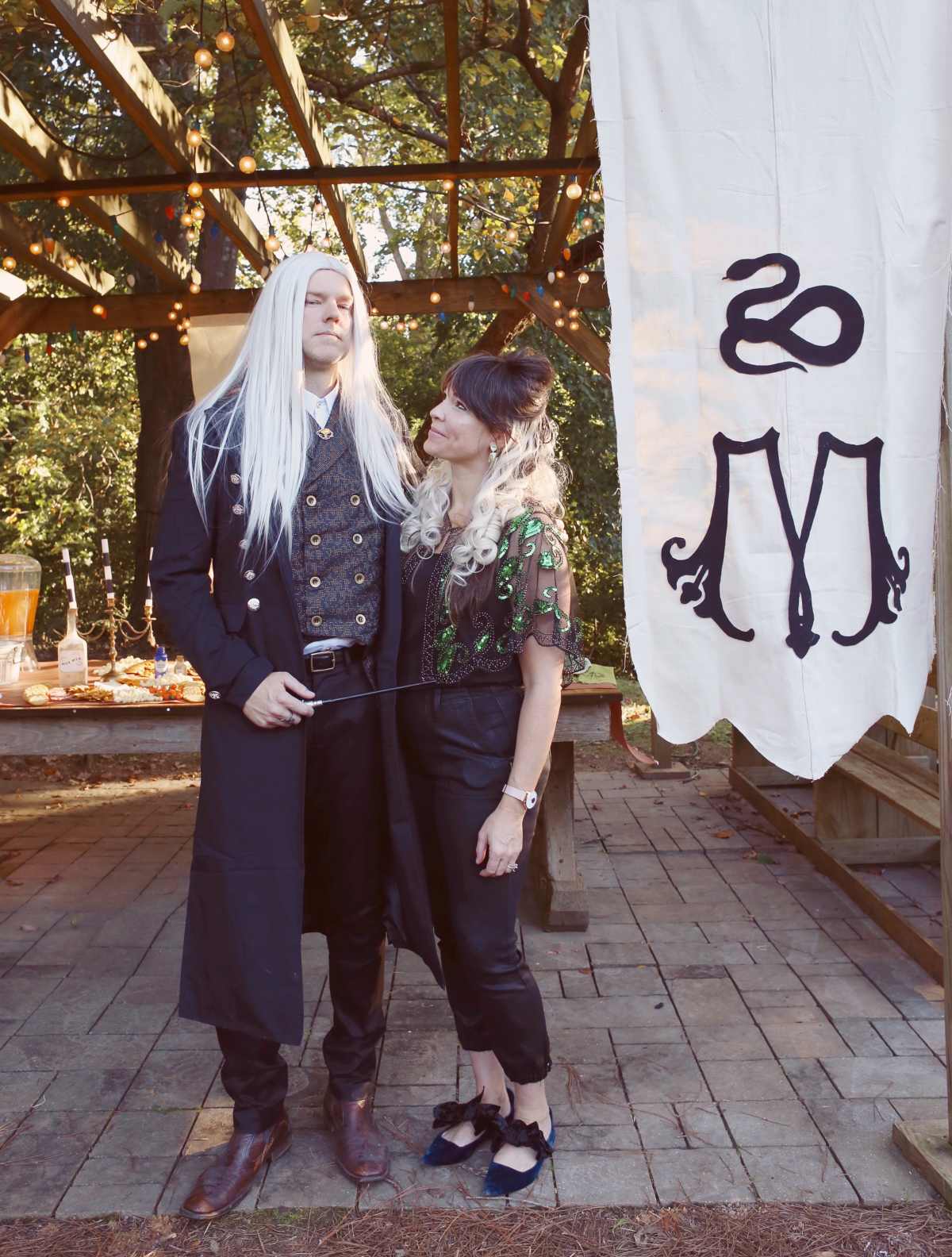 In keeping with a Malfoy type feel, I went with lots of black and green, with some snake accents. It was really fun to create a more dark and dramatic tablescape!
(Shop our costumes and other details below!)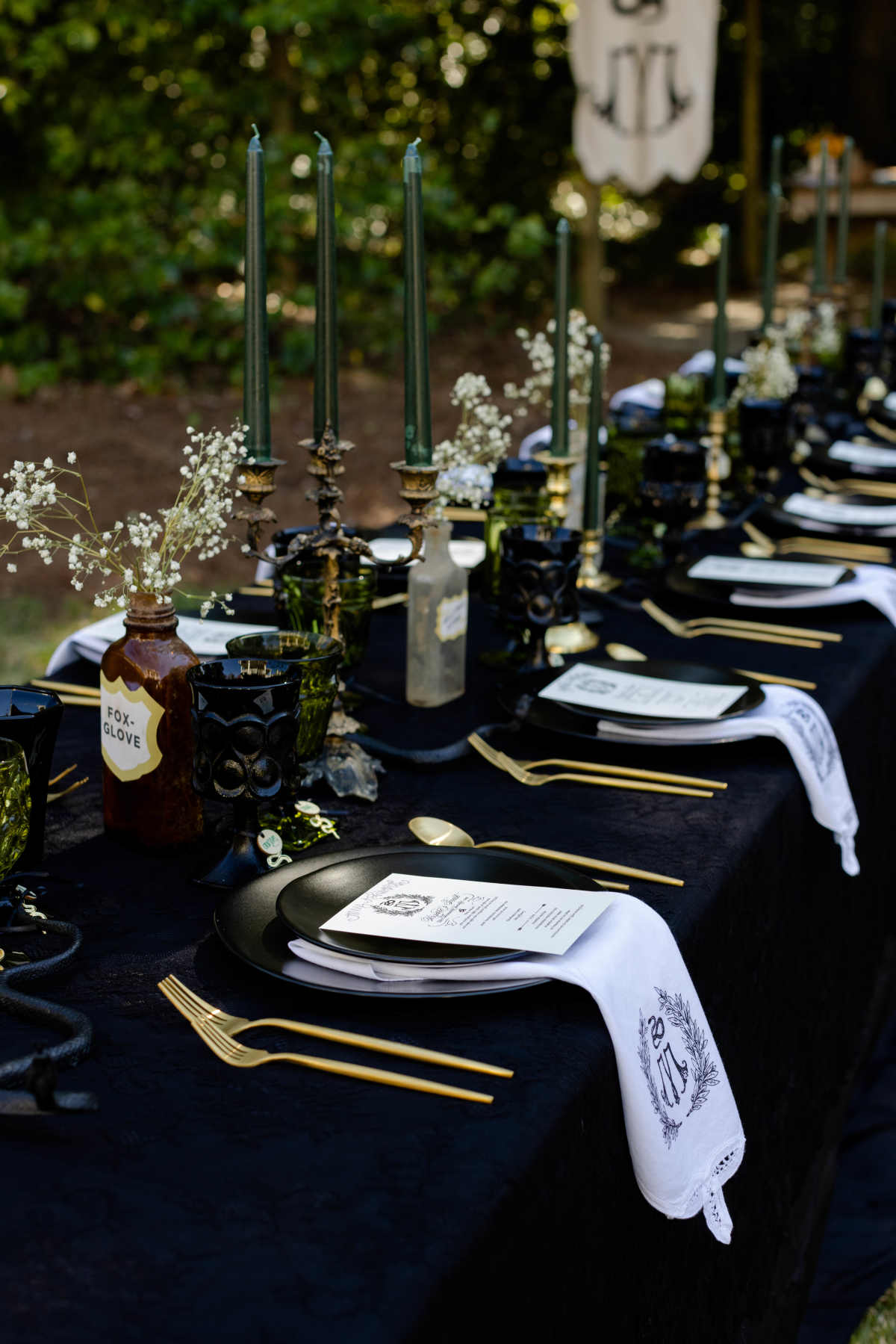 I worked with Atlanta Vintage Glassware for the black plates and the gorgeous goblets and the gold flatware. For the napkins, I found a bunch of vintage linens, and had them screen printed with the Malfoy crest I created for the invitations (which you can find and download to re-use yourself here!).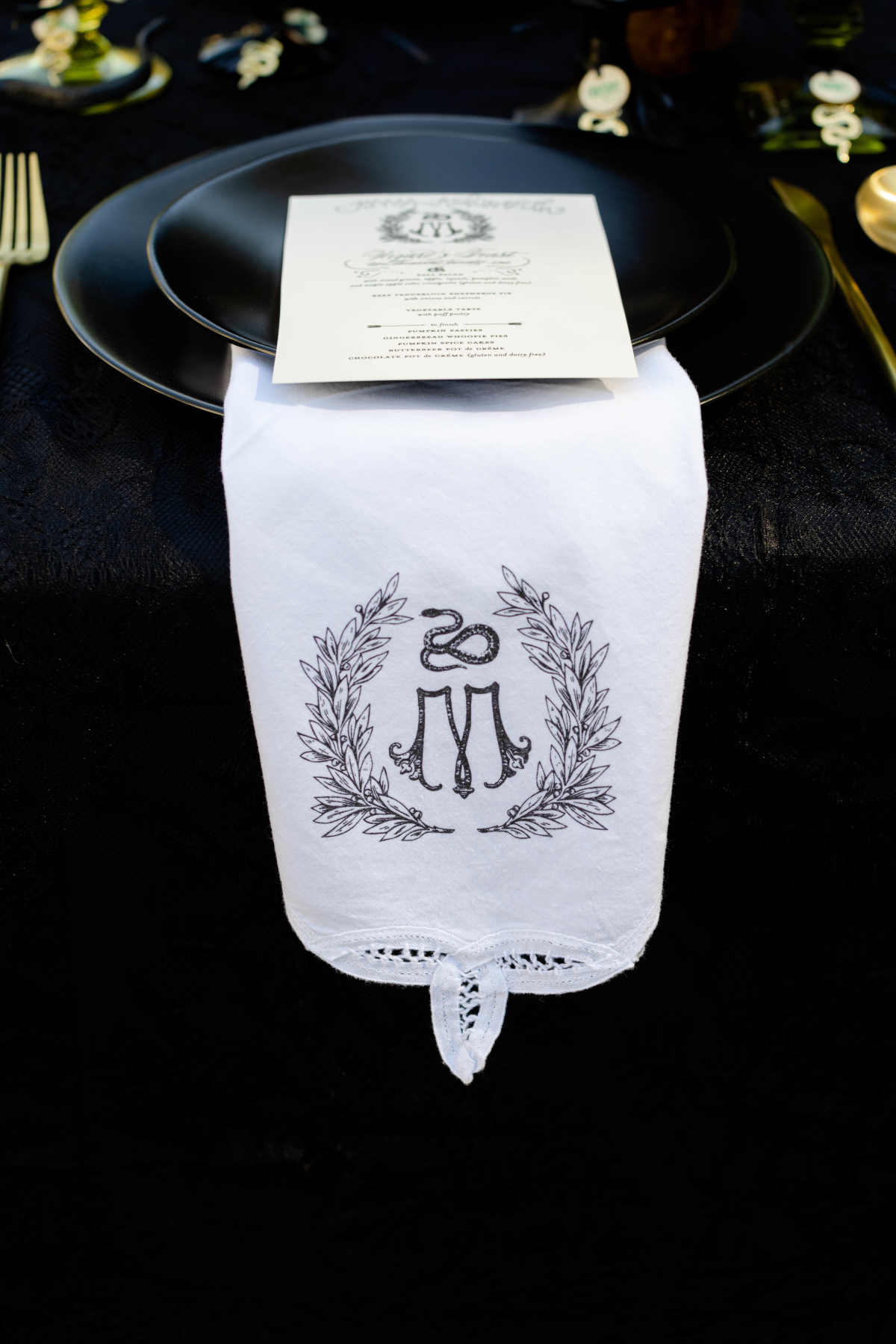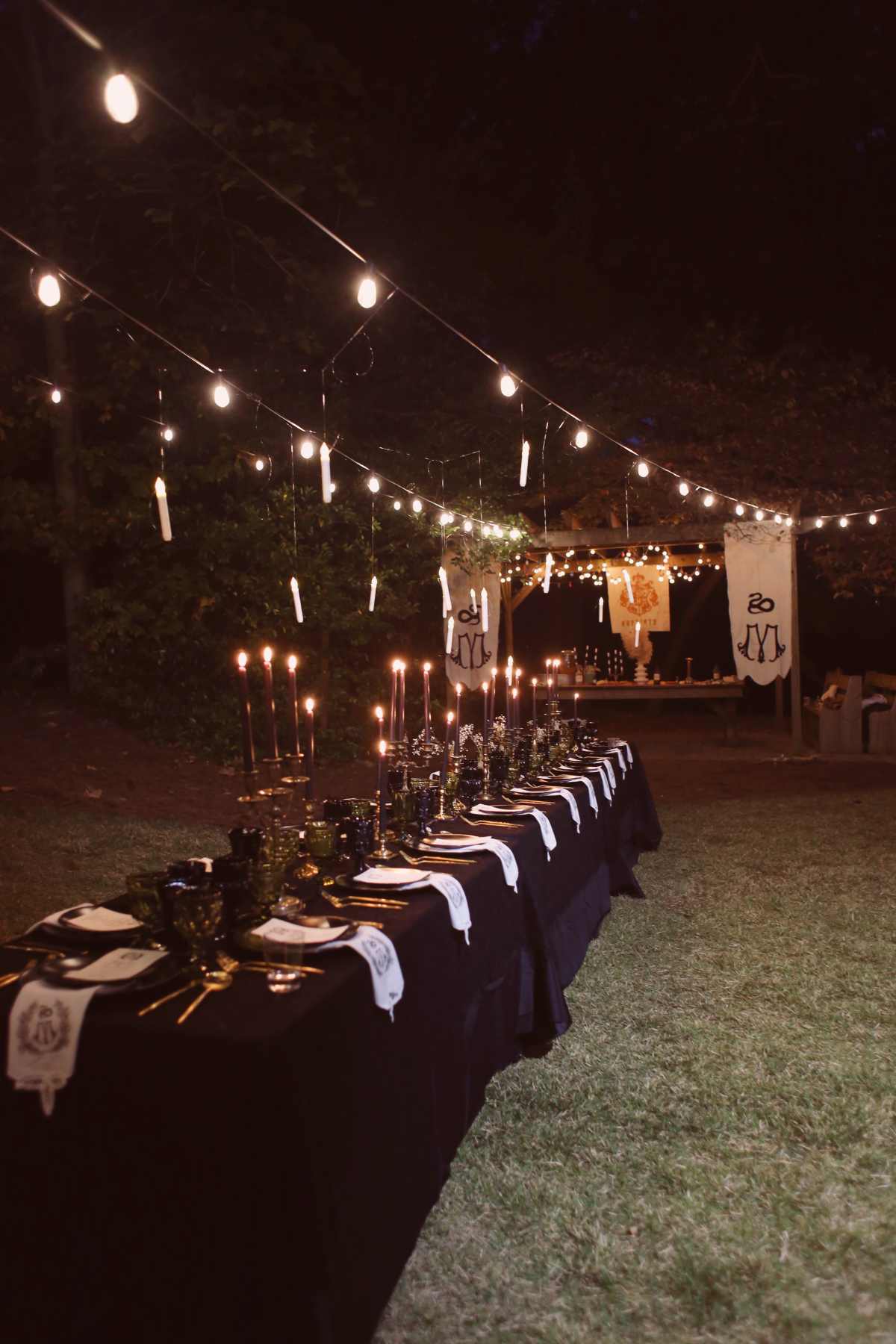 Floating candles and candlelight make everything feel magical! I hung the candles with fishing wire, and used lots of taper candles for a cozy glow.
We also had a little Honeydukes pop up shop in the playhouse, which was really fun. I stocked up on these little jars Target had at the beginning of fall, and they made the perfect candy jars. Click here to download all the labels to use yourself! (I mostly used this size label).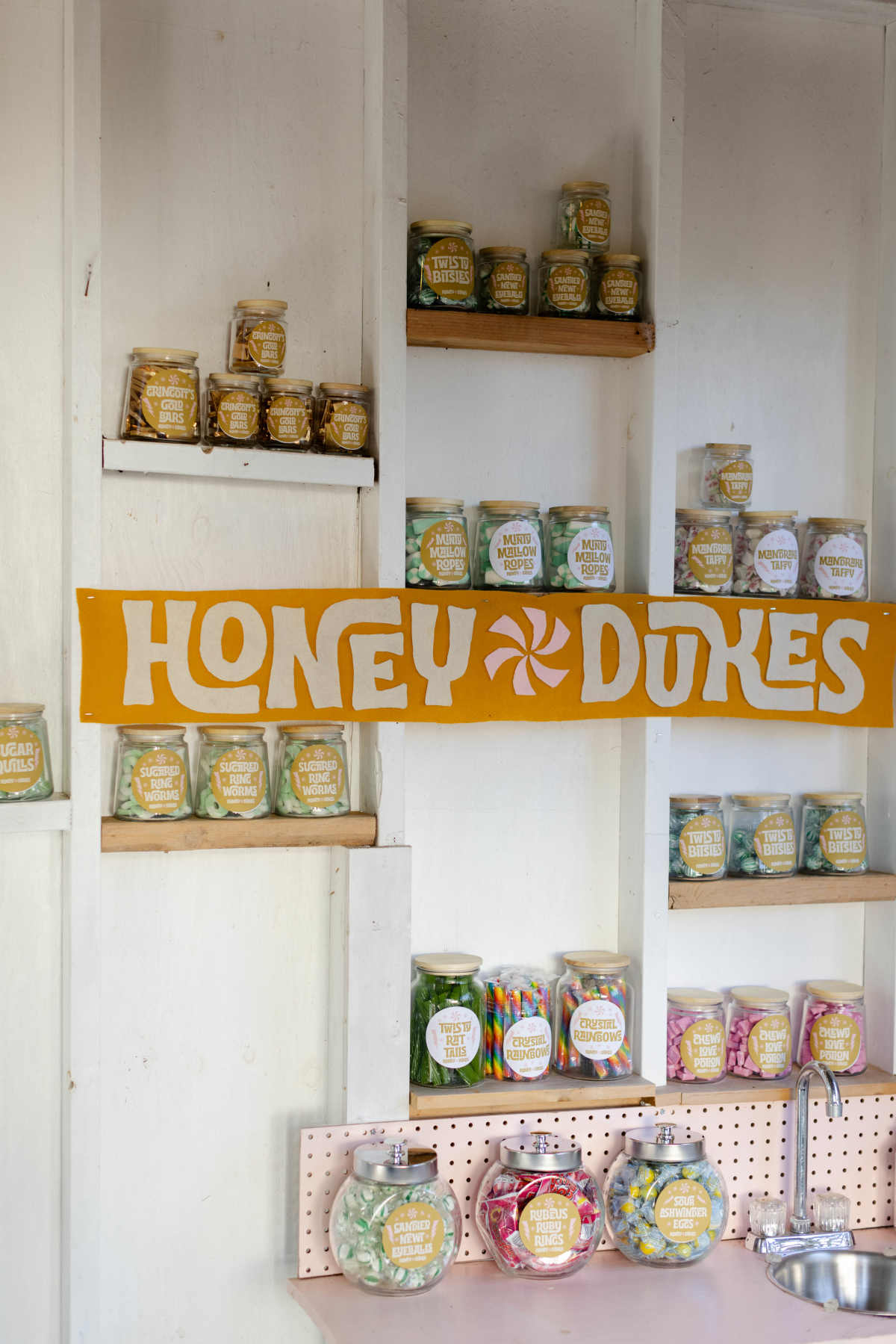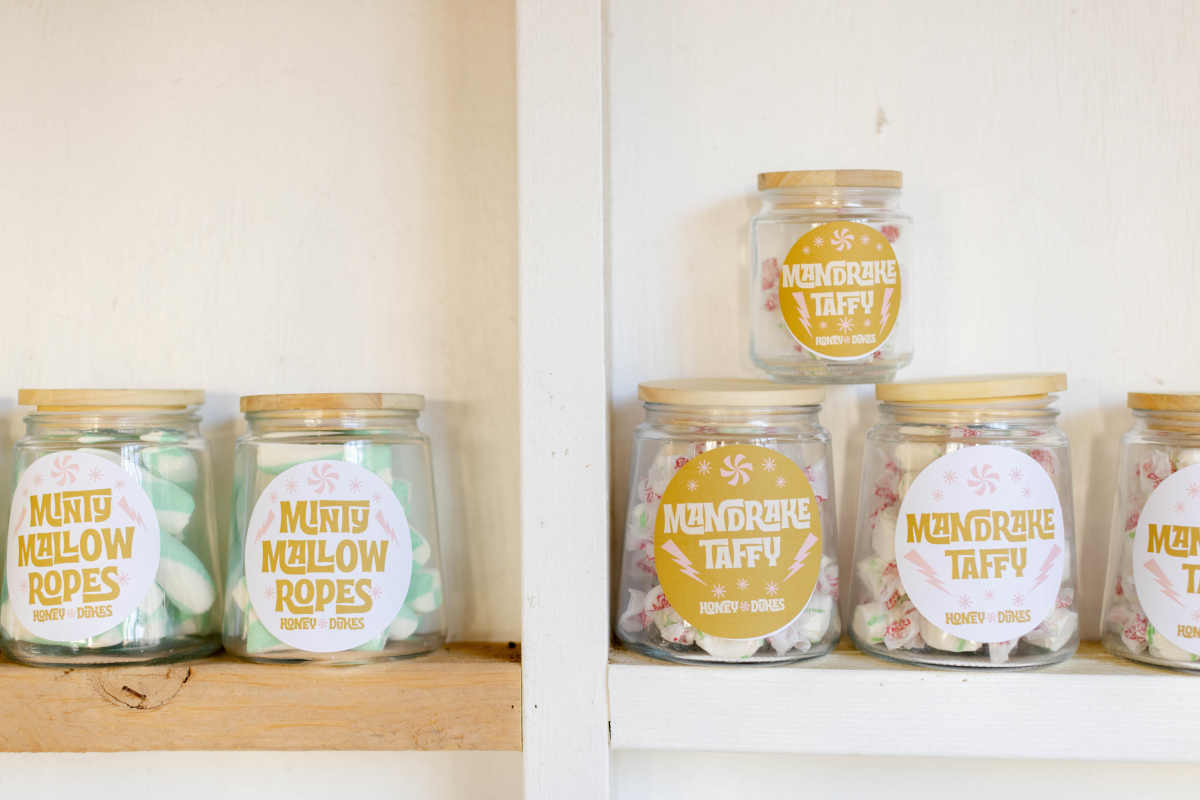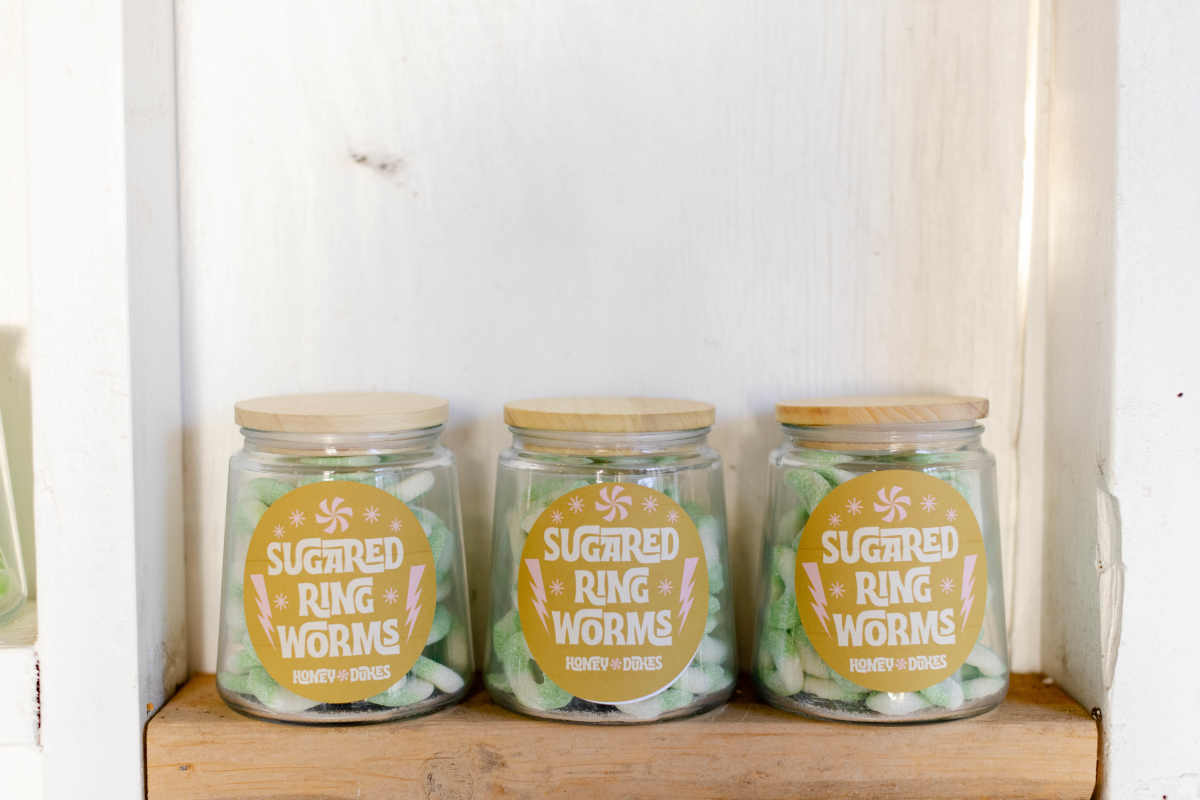 It was so much fun! I loved coming up with some additional names for the candies, ha!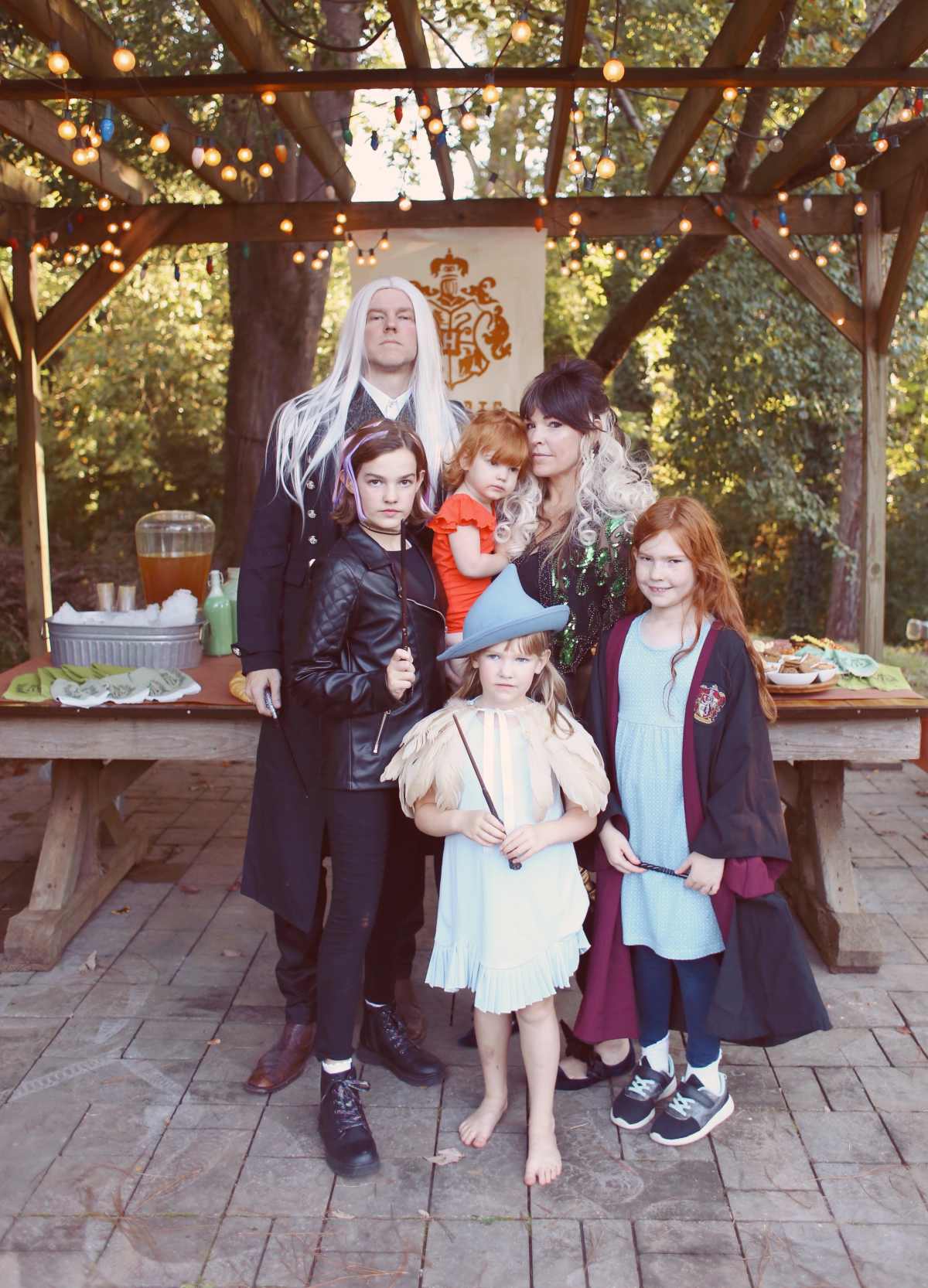 The girls all dressed up, too: Vivi was Tonks, Marjorie was Crookshanks, Ellie was Fleur, and Brigie was young Lily Potter.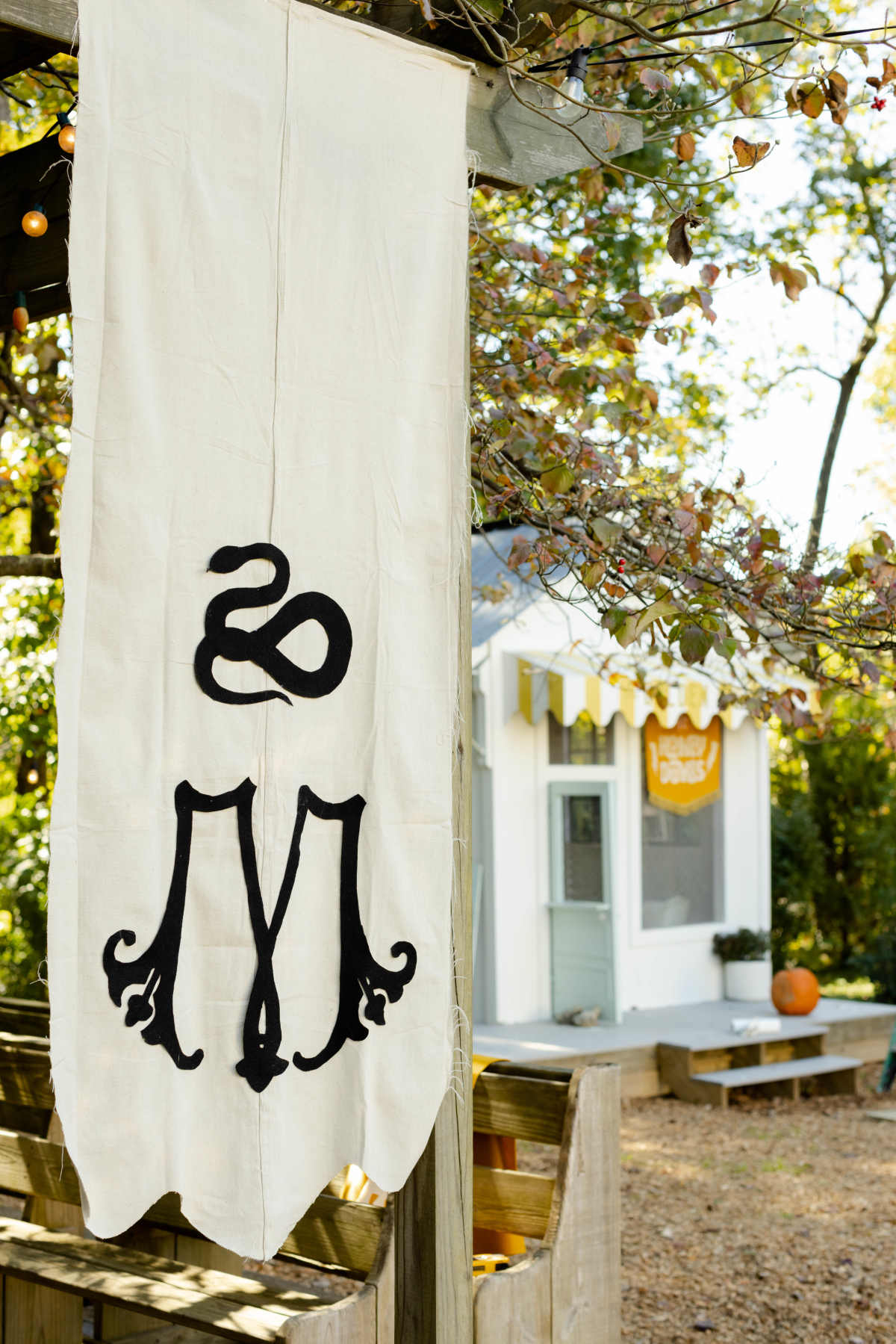 These flags are made from painter drop cloth and black felt (hot glued together!). I felt like they kinda gave off that grandiose Malfoy feel.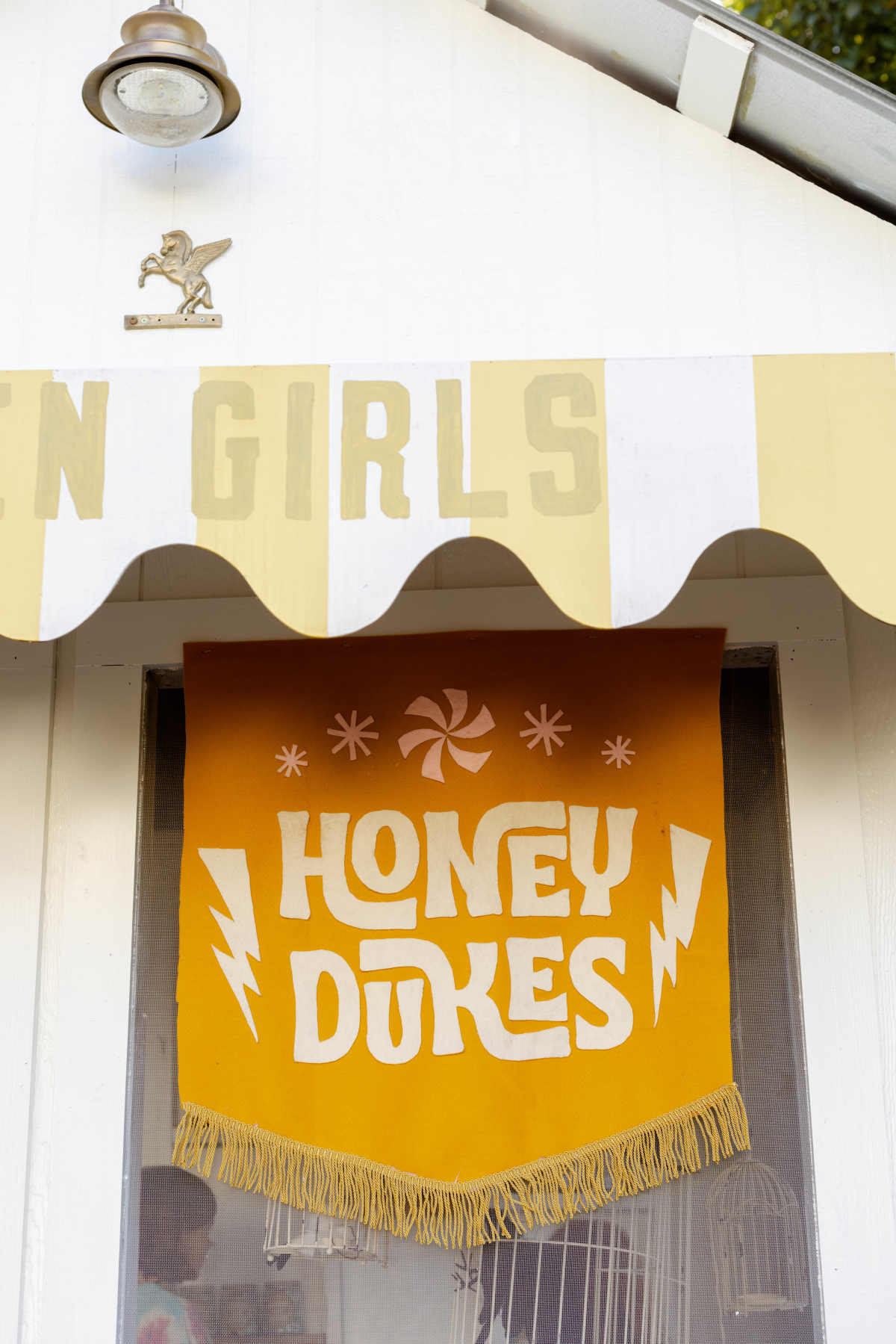 One other thing we did that was really great was play Wizard's Chess. I didn't snap a pic, but I highly recommend it! Chip painted a chessboard in the grass, and he (Lucius) and Madeye Moody played a game from the porch. We had accessories for different chess players (colored armbands for bishops, crowns for kings and queens, etc.). The kids loved taking each other out!
Speaking of Madeye Moody, check out these guys all decked out! They were amazing!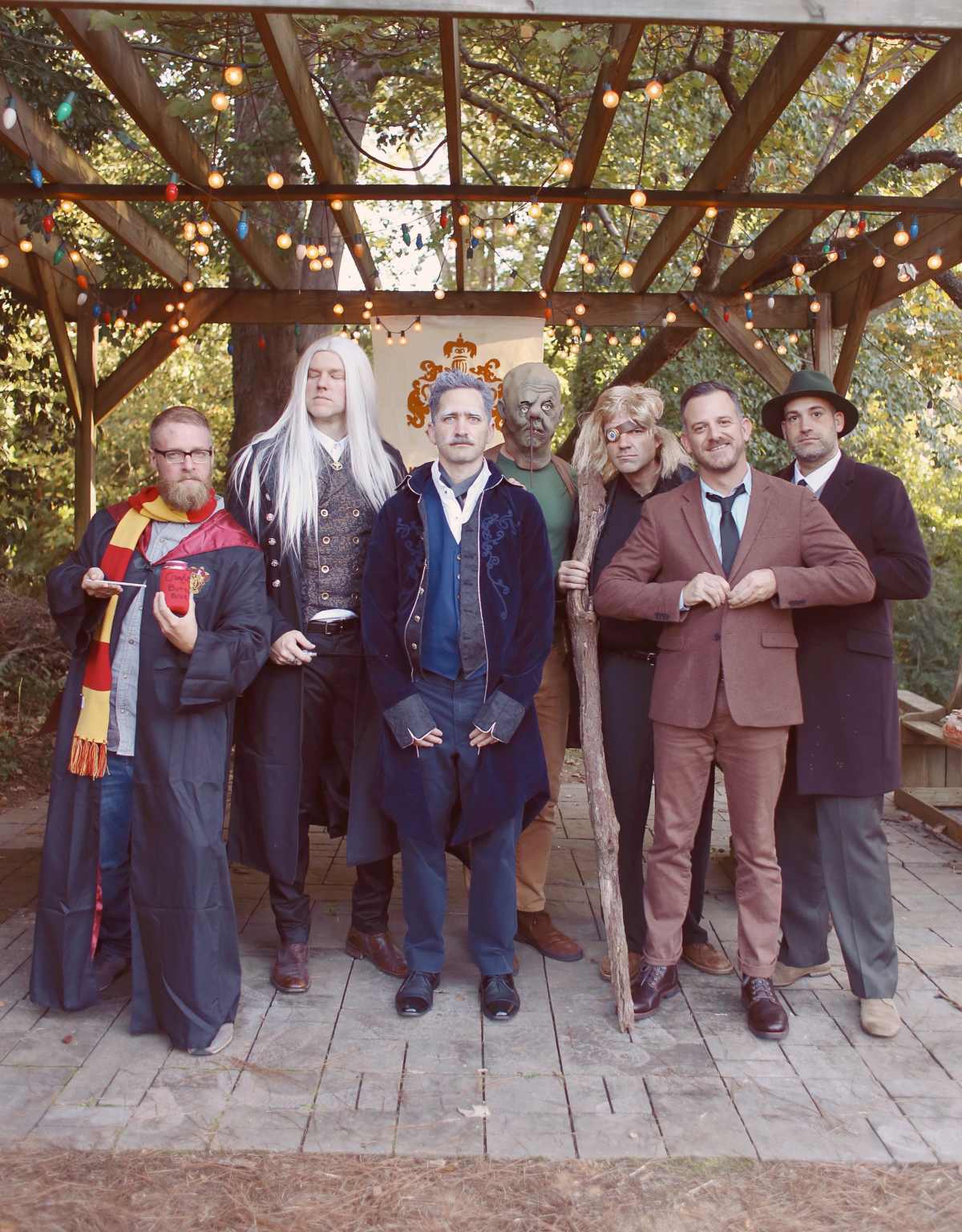 Also, here is a pic of the kids' table!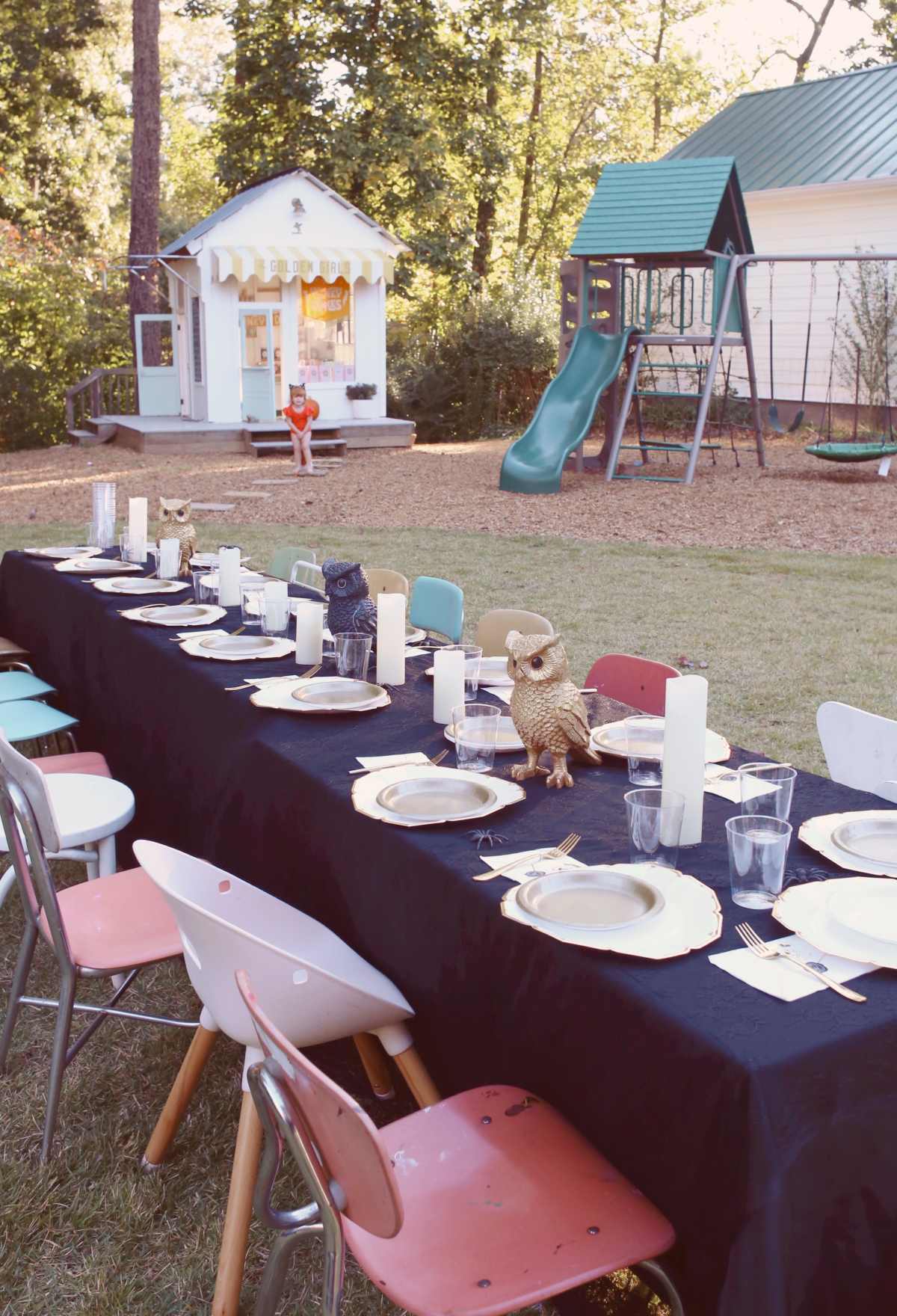 It was such a fun night! Let me know if you have any questions!