Harry Potter Feast Invite Inspiration & Downloads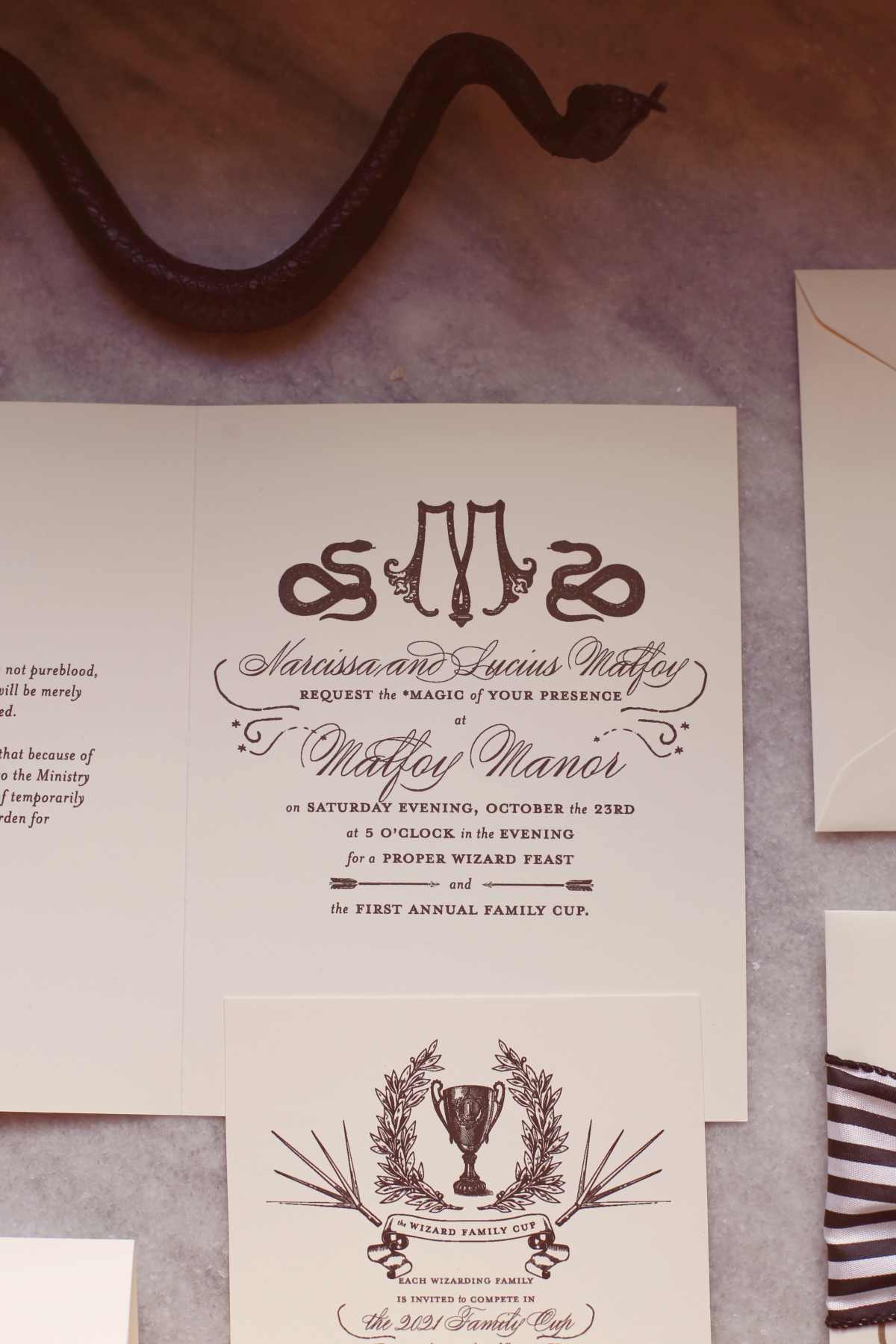 We are getting ready for our second annual Harry Potter Feast, and I enjoyed sharing much of the printed items we created, so today I'm sharing downloads for the invitations we created for this year. Chip and I will be Narcissa and Lucius (so excited!), so I went with a "dark chic" look for these invitations. Keep reading for the details on how to create these, and the links for PDF downloads. (And yes, if you are looking carefully, I was redundant with "evening"on that invite - I'm always doing about five things these days, so sometimes I miss things!)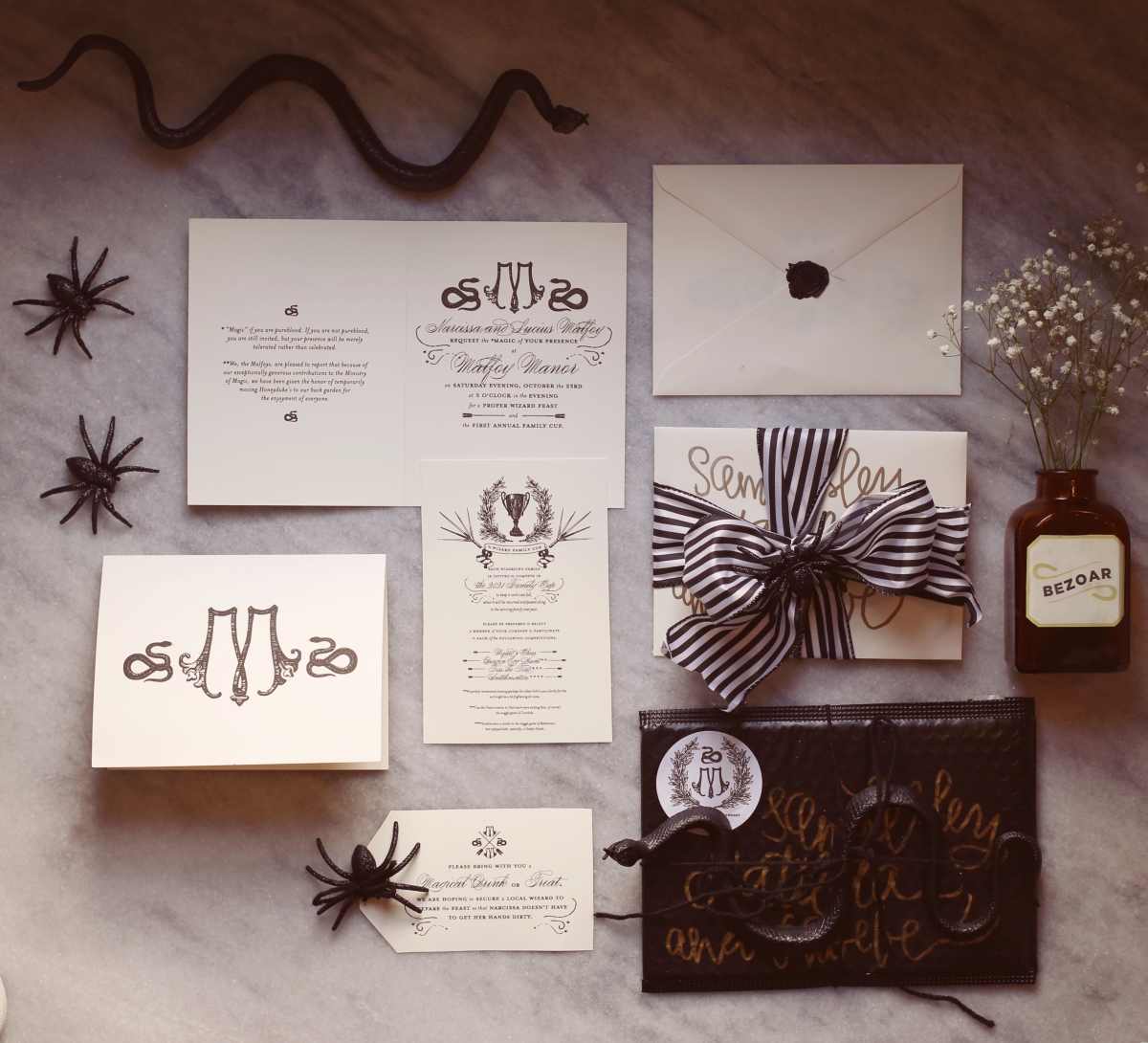 To put these together, I used a pack of these cream notecards and envelopes, some black and white ribbon, glittery spiders, black snakes, black bubble mailers, round address labels, and a wax seal and wax.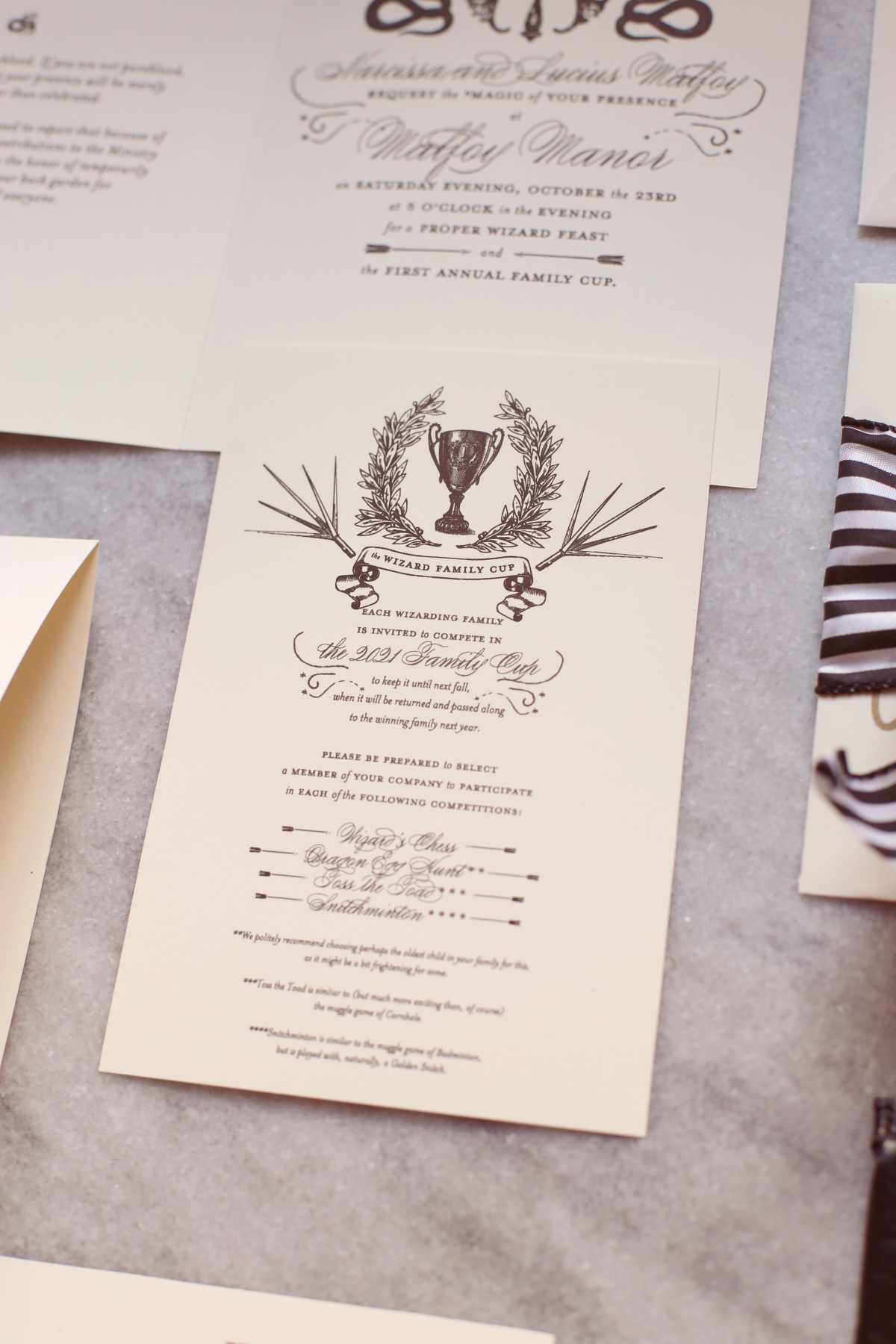 Here is a link to the folder with all of the PDF's that you can download. If you don't have illustrator, you can just download them, print them, and fill out the dates and details by hand with a black pen. If you do have illustrator, you can add in the info you would like (the fonts used here are Mrs. Eaves petite caps, Mrs. Eaves Smart Light Italic, and the script font is Compendium!).
We had delivered most of the invitations (which is the MOST fun, by the way), and for those we tied a black snake to the top (so perfectly Slytherin and Malfoy, right?!). For those that we mailed, I didn't include the snake, but I used the bubble mailers so the glittery spiders on top of the inside envelope would make it ok!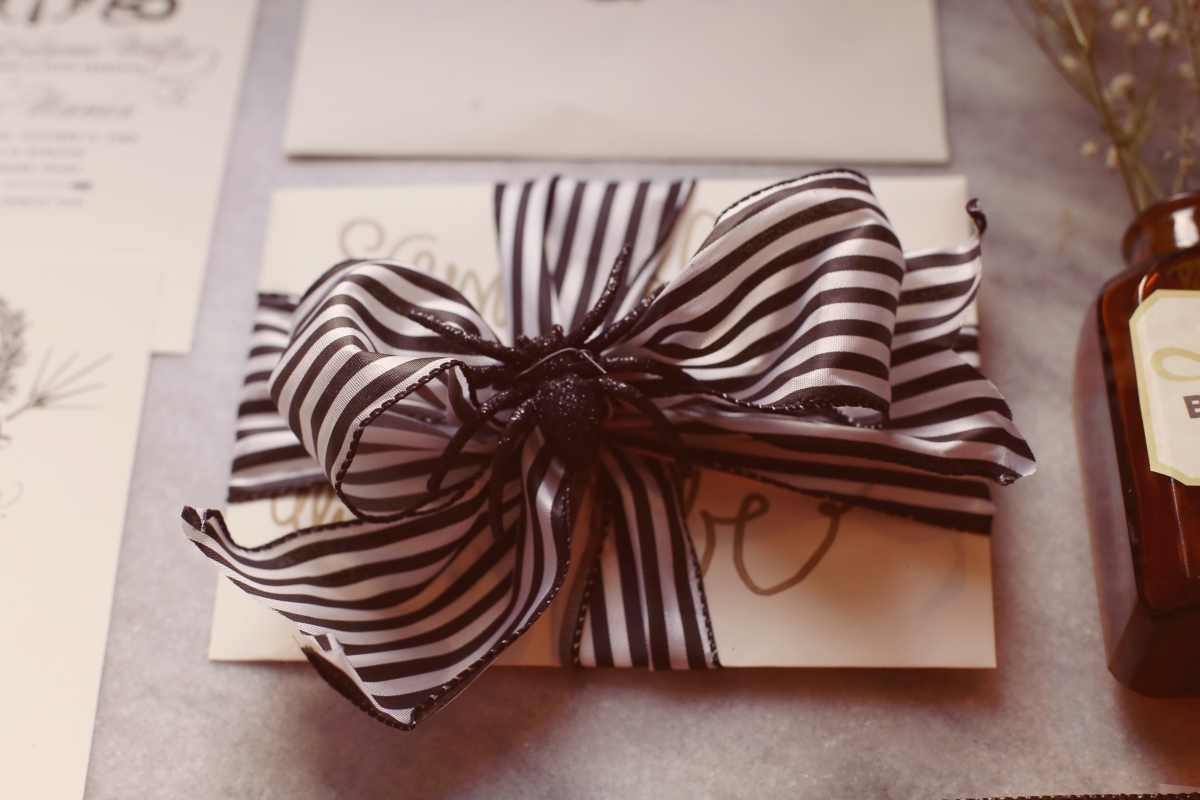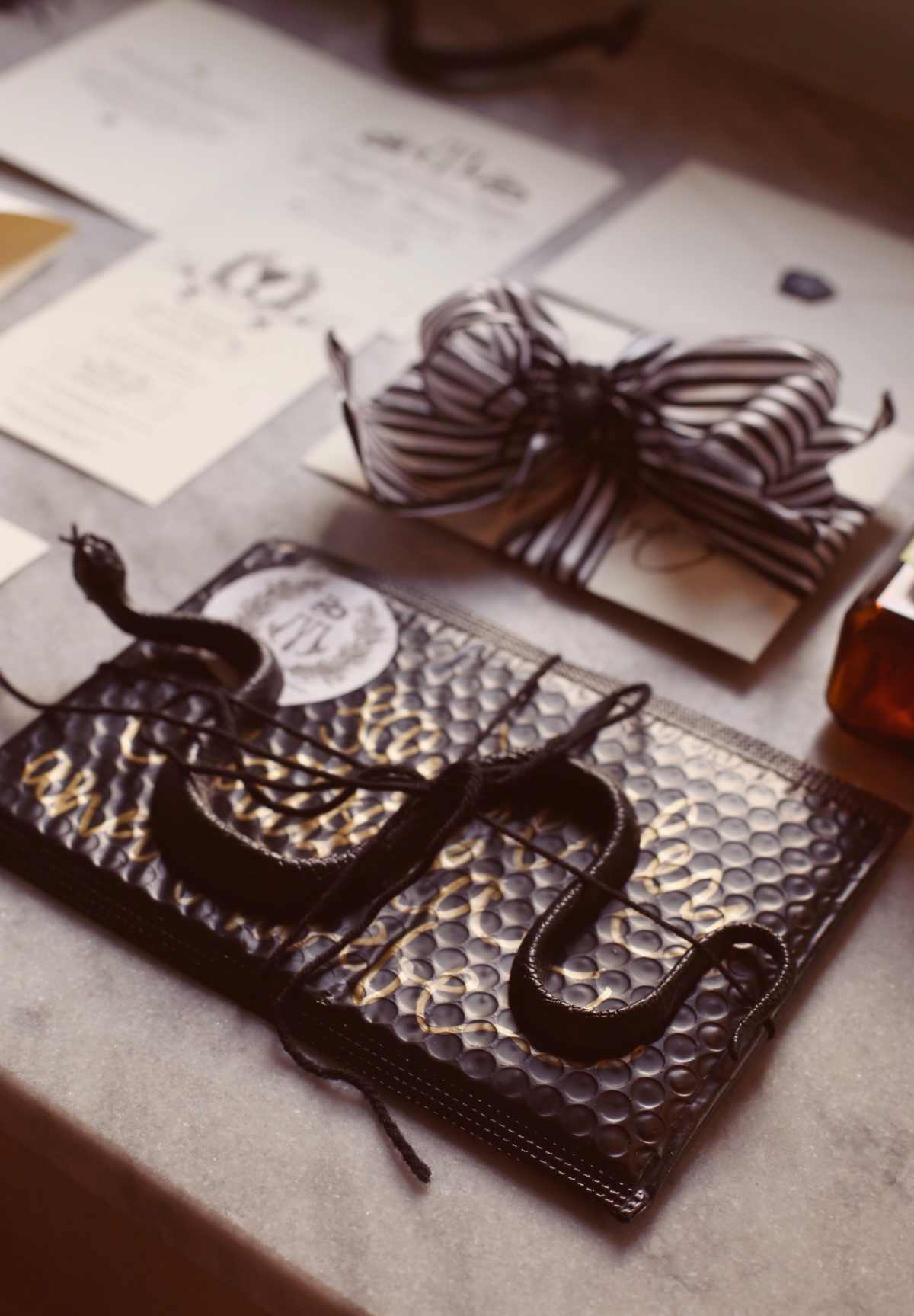 And, of course, Narcissa would never get her hands dirty, so we included this little note tag.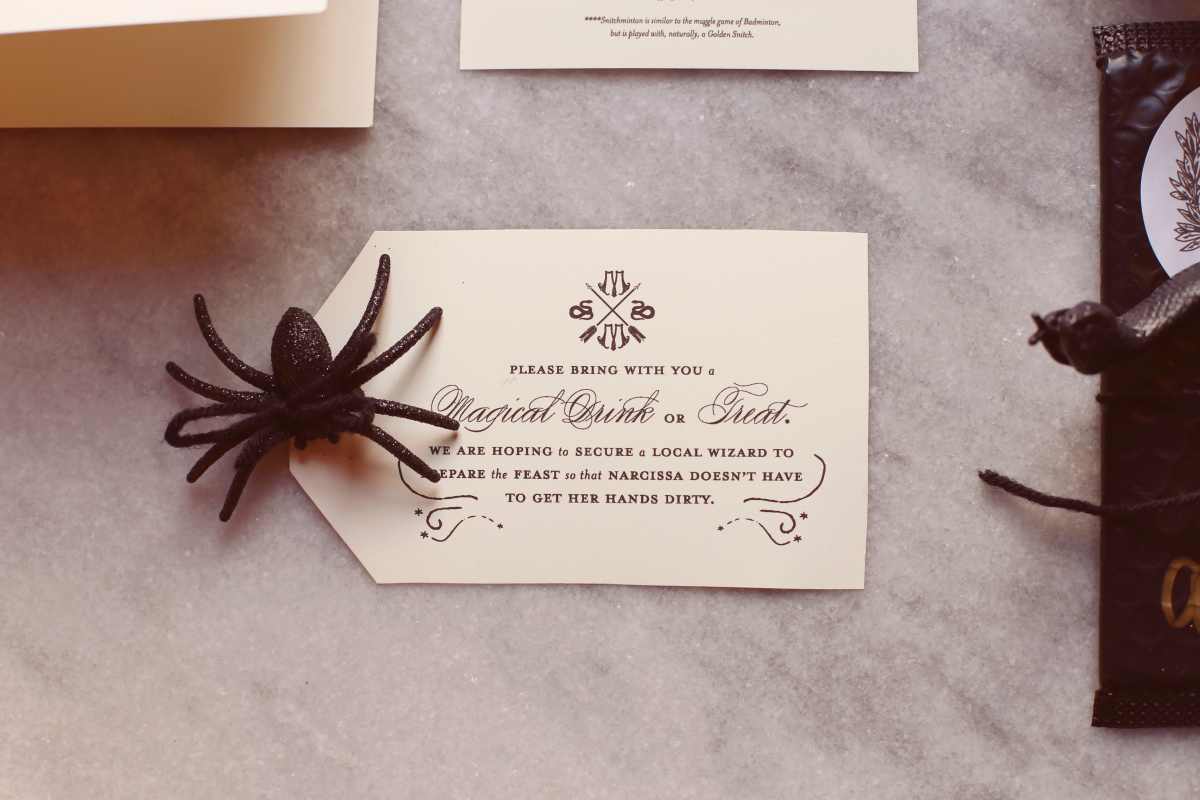 I can't wait to share more of this as we get closer to the date. In the meantime, check out this post and this post for more really fun Harry Potter inspiration!