Vintage Christmas Art for over the Mantel
This year, I really wanted something that felt more Christmas to hang over the mantel.  What I was really looking for was some kind of nativity picture that would be the focal point of our space as we talk about advent leading up to Christmas Day.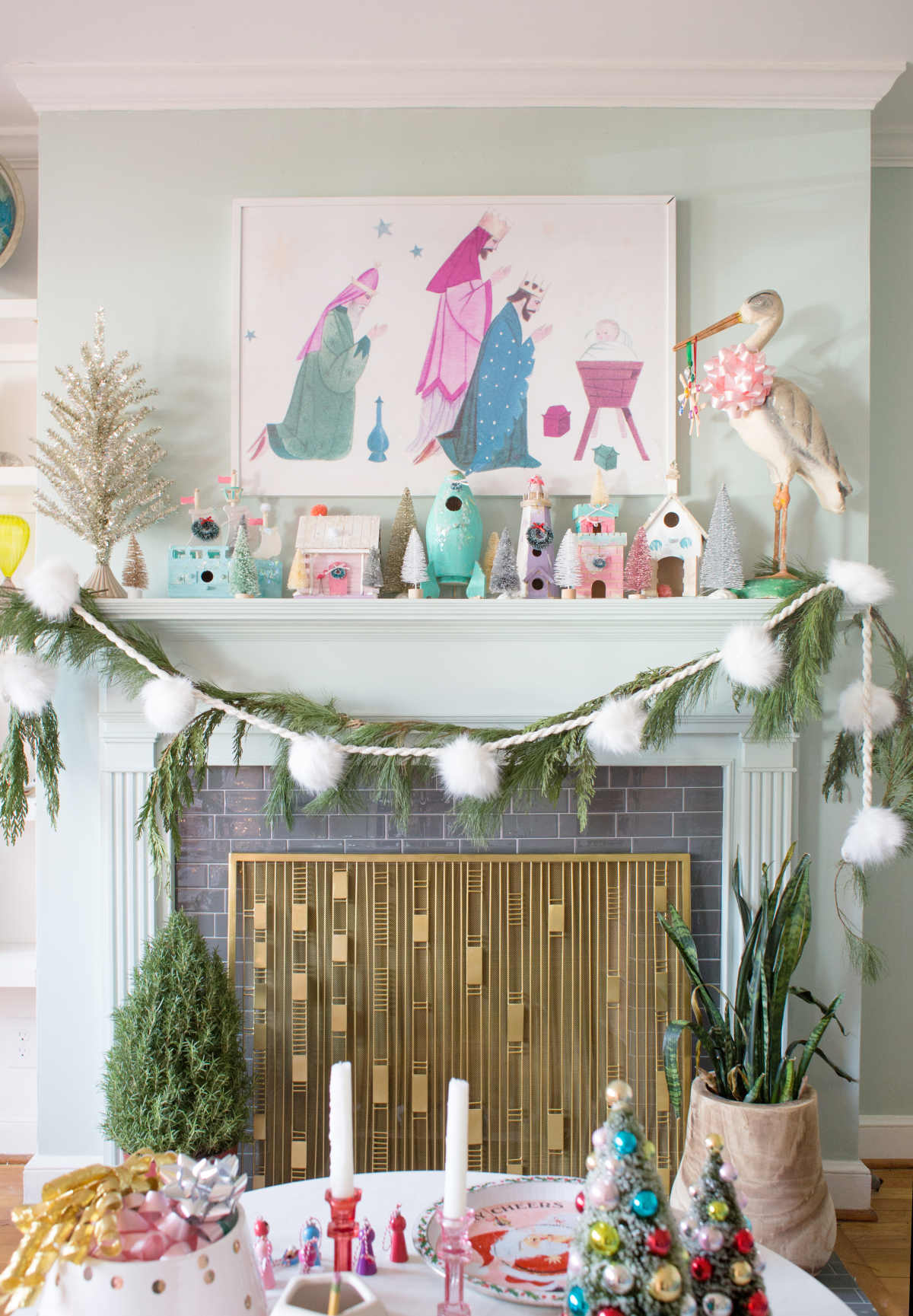 I love all things vintage, so I decided to do a little search for some vintage Christmas cards.  I found two that seemed to be a perfect fit; one of baby Jesus in the manger, and one of the three wise men bringing Him gifts.  Both had a vintage feel, and were also sweet enough I knew my girls would love them.
I scanned in the cards, and printed them large scale (24" x 36") and placed them in an IKEA frame I had on hand for a really inexpensive but perfect piece for the season.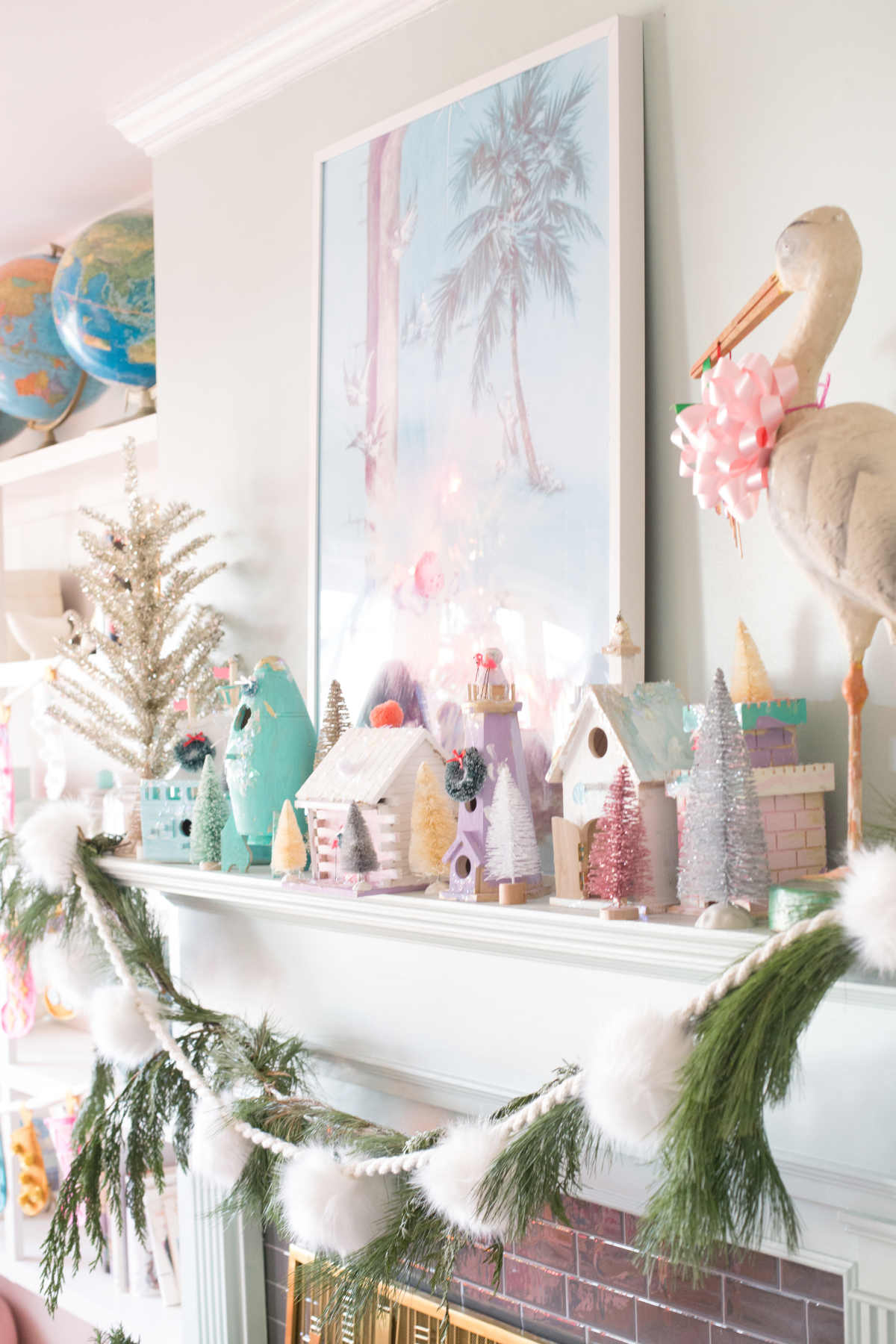 A lot of you seemed really interested in these prints, so I'm posting the downloads here - and you can print them yourself! I printed mine at Walgreens because it's convenient to where we live, but I know Costco and Office Depot also do these kinds of prints inexpensively!
Click here to download the three wise men print, or here for the baby Jesus in the manger.  If you don't have easy access to a frame, you could also go this route for an inexpensive way to hang them.
I'll be posting more about our Christmas decor here soon, but wanted to go ahead and share this because many of you were asking!  Hope it helps!