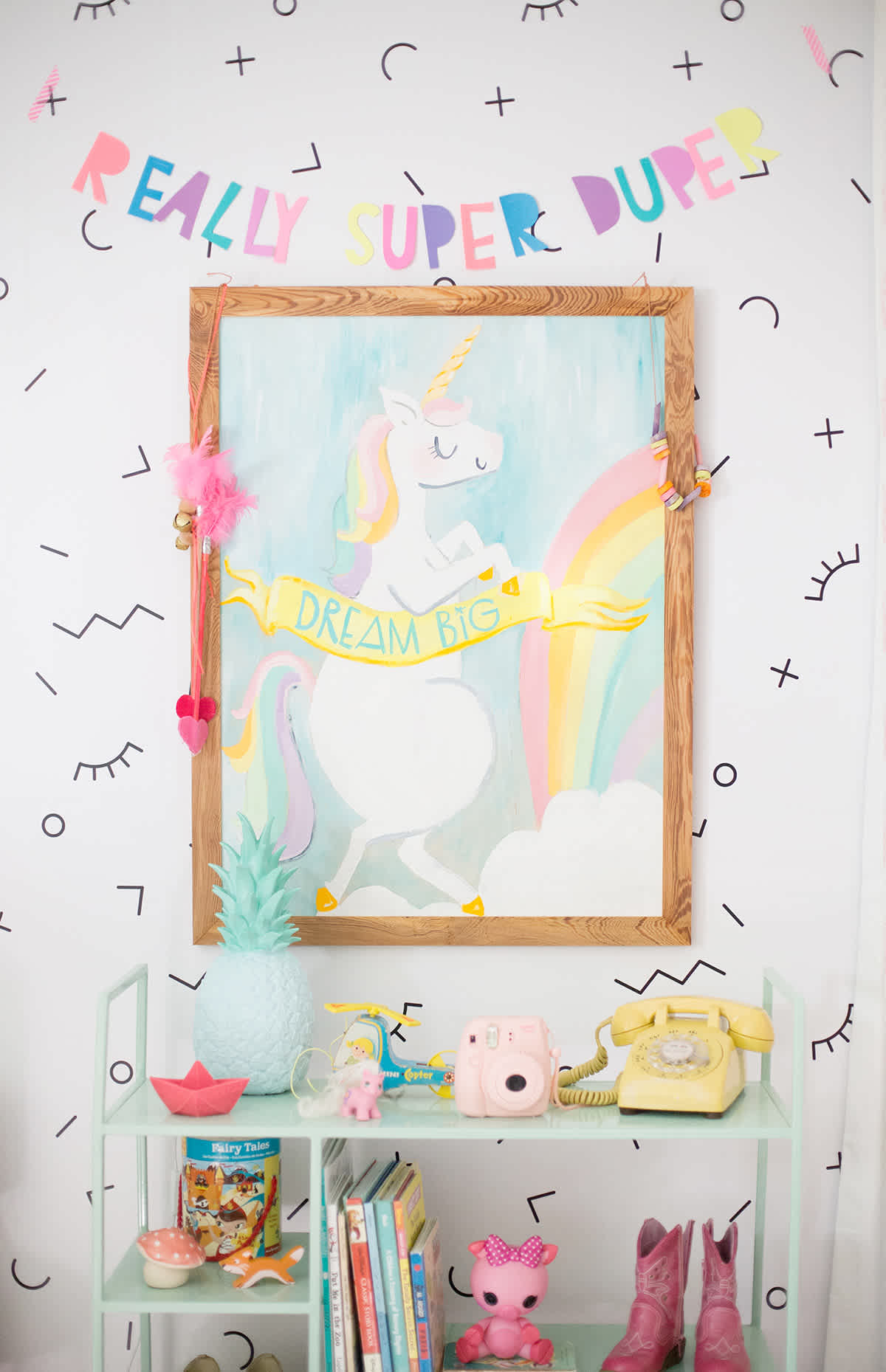 I'm getting so excited for Dream Big Atlanta!  Tickets will be going on sale next Tuesday, October 11th, but I'm going to have a fun opportunity this week to contribute if you don't live close enough to attend, and to kick it off, I'm hosting a giveaway for this unicorn painting on instagram!
(pictured above: doodad wallpaper; goodnight light; pink instax camera; mint metalwork bookcase)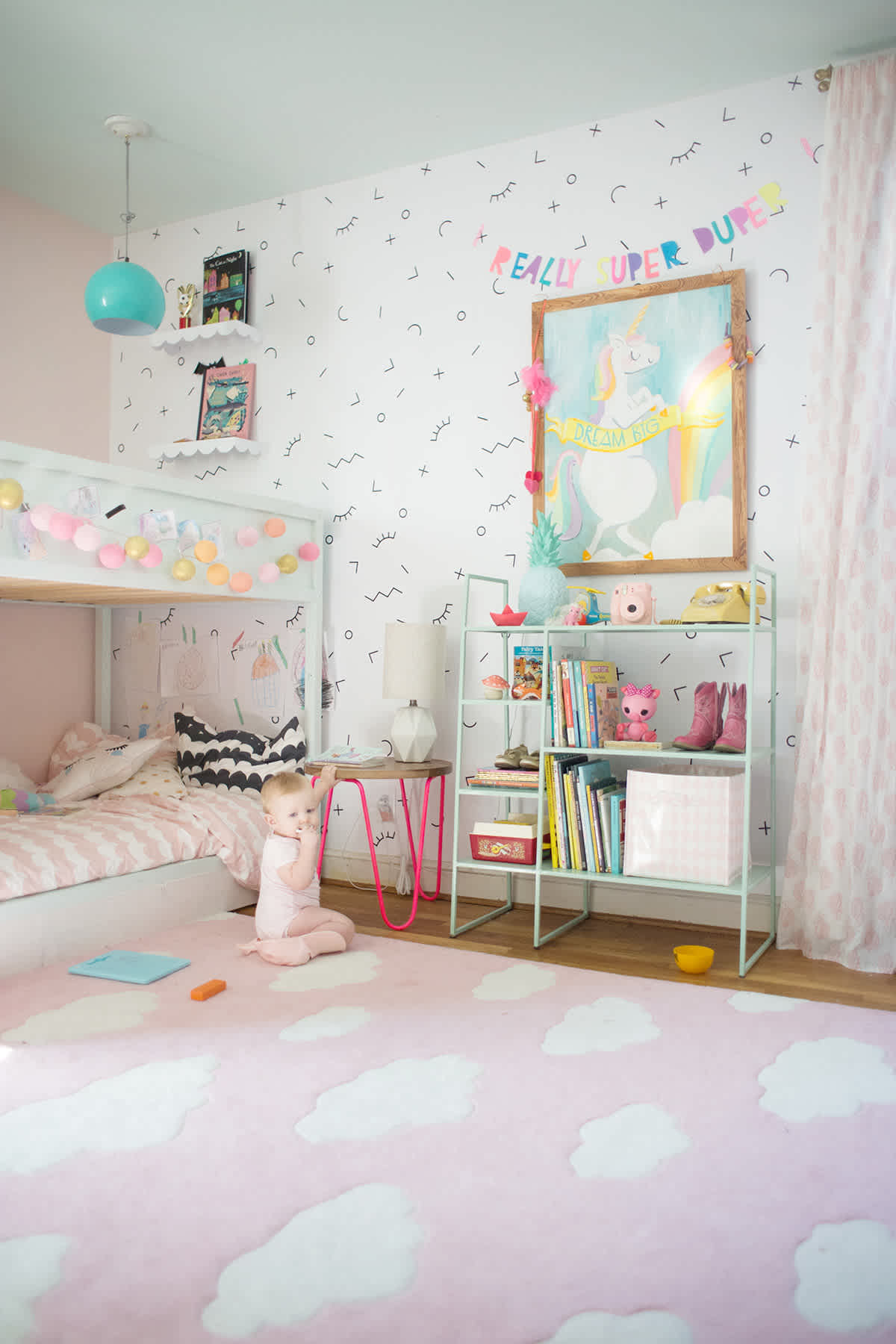 To enter, go to my instagram and find details there!  (And I'll have some limited prints later this week!)
(for more sources on this room, go here).