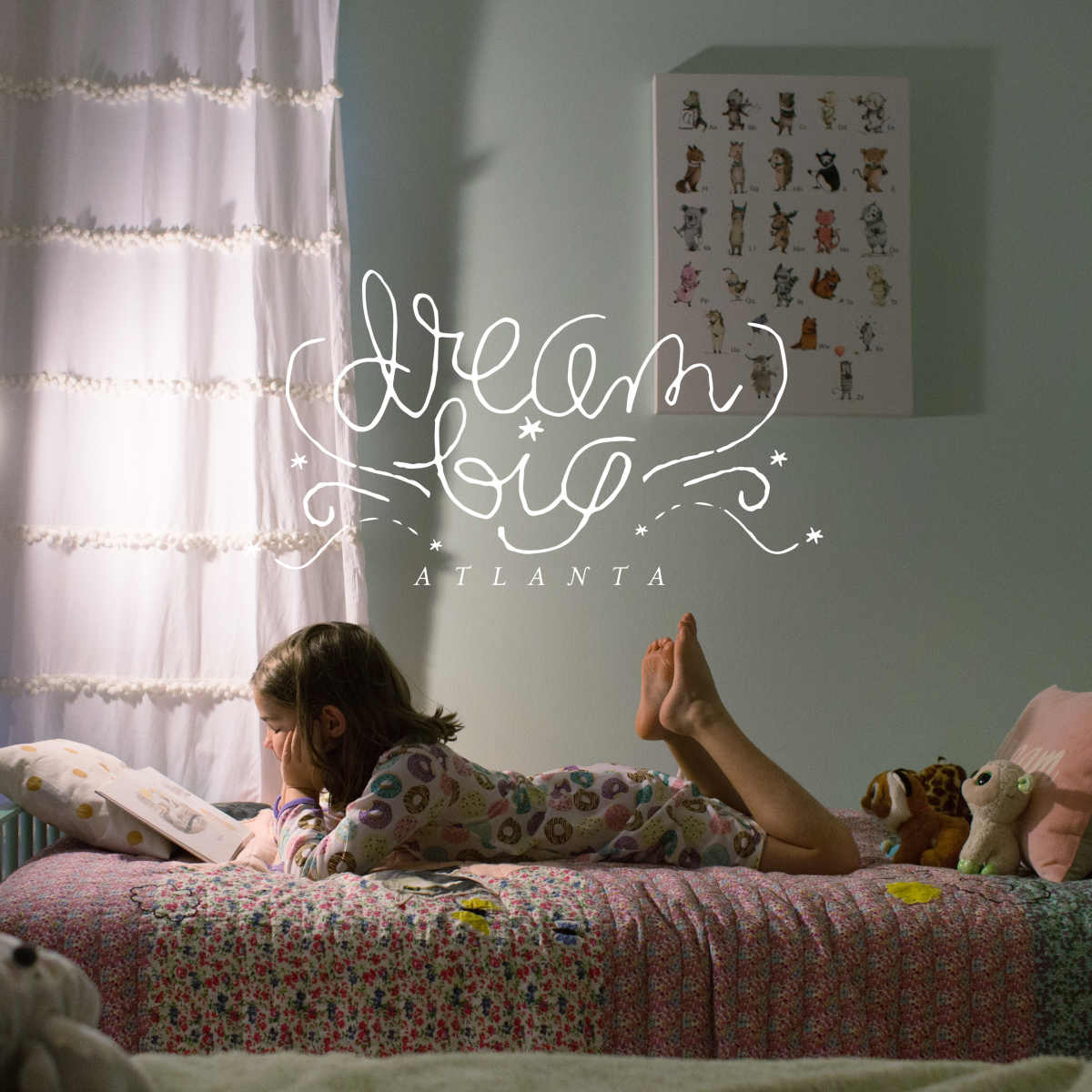 I'm so excited to be sharing this with all of you today!  This is something I've been dreaming and thinking about for quite awhile, and it's finally coming together.  Today, we are launching Dream Big Atlanta.  (And, I realize that many of you aren't in Atlanta or Georgia or even close, but I'm hoping you'll stick with me here!)
Before I get into the story, be sure to save the date for the evening of November 10th at gorgeous Citizen Supply - because I want you to be there if you can!
So, here is the story.  I have dreamed about hosting a larger scale Lay Baby Lay event for several years now, and I really wanted it to tie in to a larger cause, but the timing has never come together and I haven't really connected with a cause that seemed to fit well with what I do here.
Until I met Lauren last spring.  I was at a fundraiser event with Chip where there were different booths for non profits from around our city.  Hers was the first we came to, and she told me about what she does, and I was brought to tears on the spot, and couldn't stop thinking about it for the days and weeks after.
What she does is so simple, but so impactful.  She gives beds to children that don't have one.
At first, I was bothered that it had never occurred to me that many babies and kids just don't have a place to sleep.  I know that poverty and hardship abounds in our city, but I usually think about it in terms of money or food, and it's easy to forget that many little ones don't have something so basic as a place to sleep. And places where children sleep is what I do!!!  It's what I love!
They go to school, many with empty tummies and also sleepy and tired from a poor night's sleep.  Can you imagine your kids trying to perform or function in such a setting?  And the babies - who don't have the right bedding.  The SIDS rate is so much higher, which is painful to even have to say.
What I love even more about Lauren's mission is that she meets these kids where they are, she gives them a bed, and in that moment she whispers something even bigger into their little hearts and lives.  She tells them they can dream big.  She leverages that opportunity to let them know that being little, maybe feeling stuck, or hungry, or tired doesn't mean that it always has to be that way.  Who knows what impact those few minutes might have on the future?
She literally gives them a place to dream and something to dream for.
So, we have Dream Big Atlanta.  A night where mamas and women can come together for a beautiful night out, and also do something huge to help out some little people that really need it.  It's going to be awesome.
Will you join me?  I'd love for you to forward the save the date to your friends who might be local, and even if you aren't close, there are going to be some fun ways for you to contribute and be a part of this, so follow on instagram or facebook - and keep your eyes open for what is to come!
Let's help these precious little ones out, shall we?