Super Cute Candy Free DIY Valentine's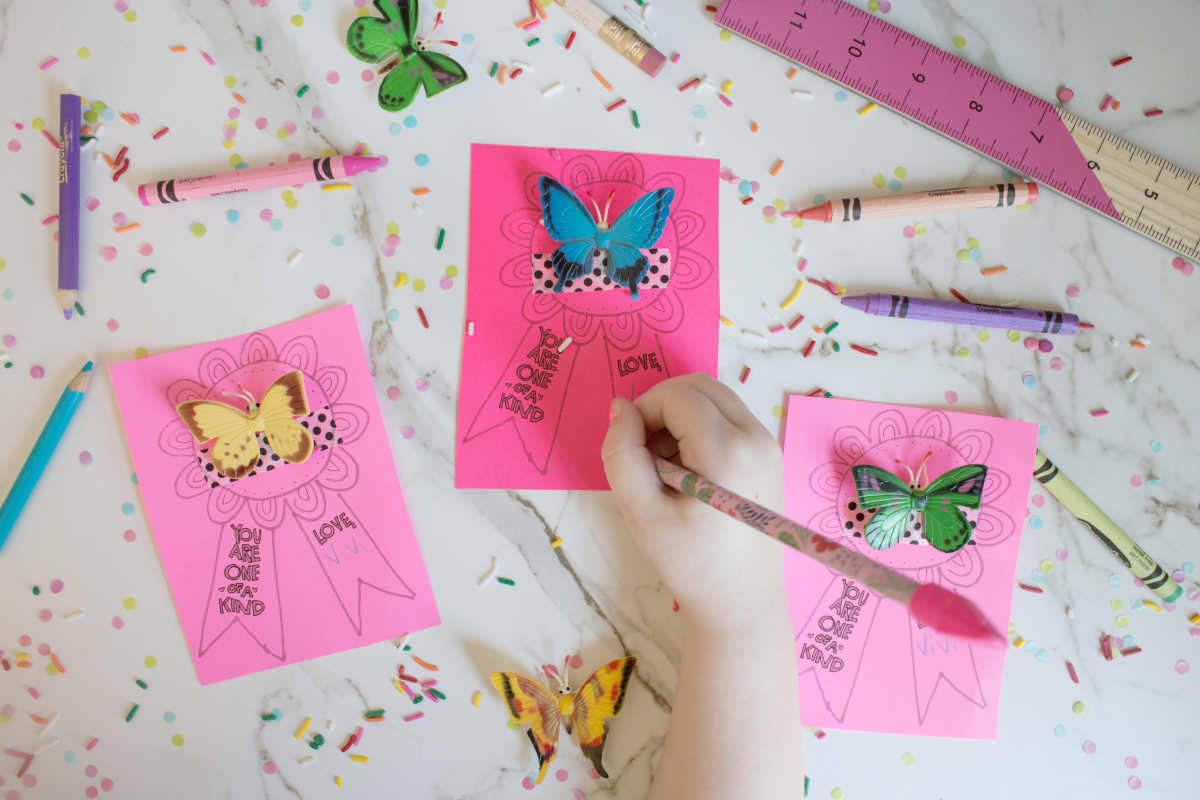 I made some of these last year, and they were so fun, I wanted to add to the set!  These Valentines are super easy to make; just print them out, cut them into fours, and order the little critters from Amazon Prime.
First up are these butterfly ones - these little guys are so cute and colorful!  Find the butterflies here, and download the design to print here.  There are 4 valentines per 8.5 x 11 sheet of paper.  I used some Astrobrights papers I had on hand.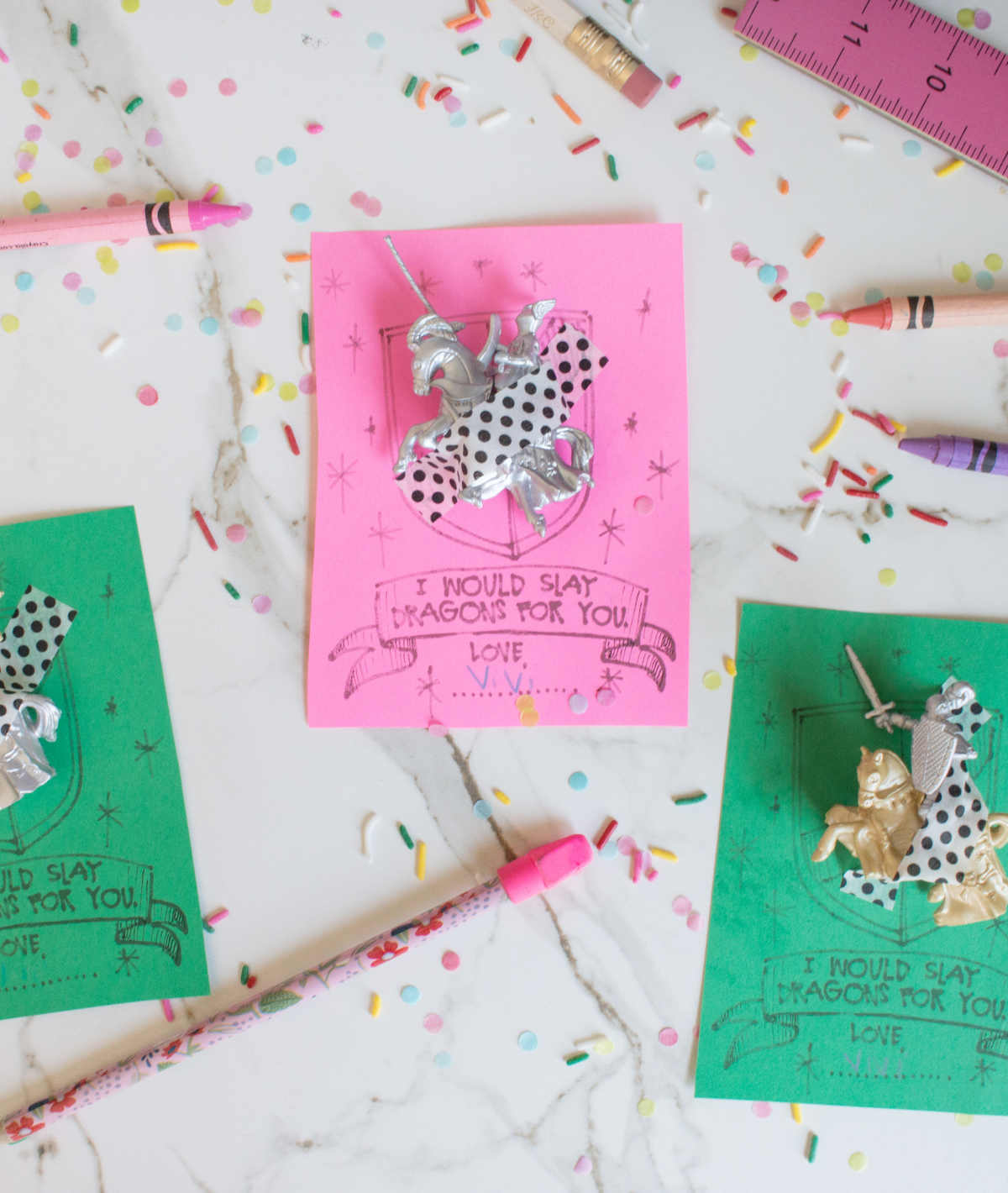 Next up are these knight valentines.  They are super cute - and the knights can actually fit onto the horses!  You could pair them up on the valentines, or hand them out separately.  Find the knights here, and download the design here.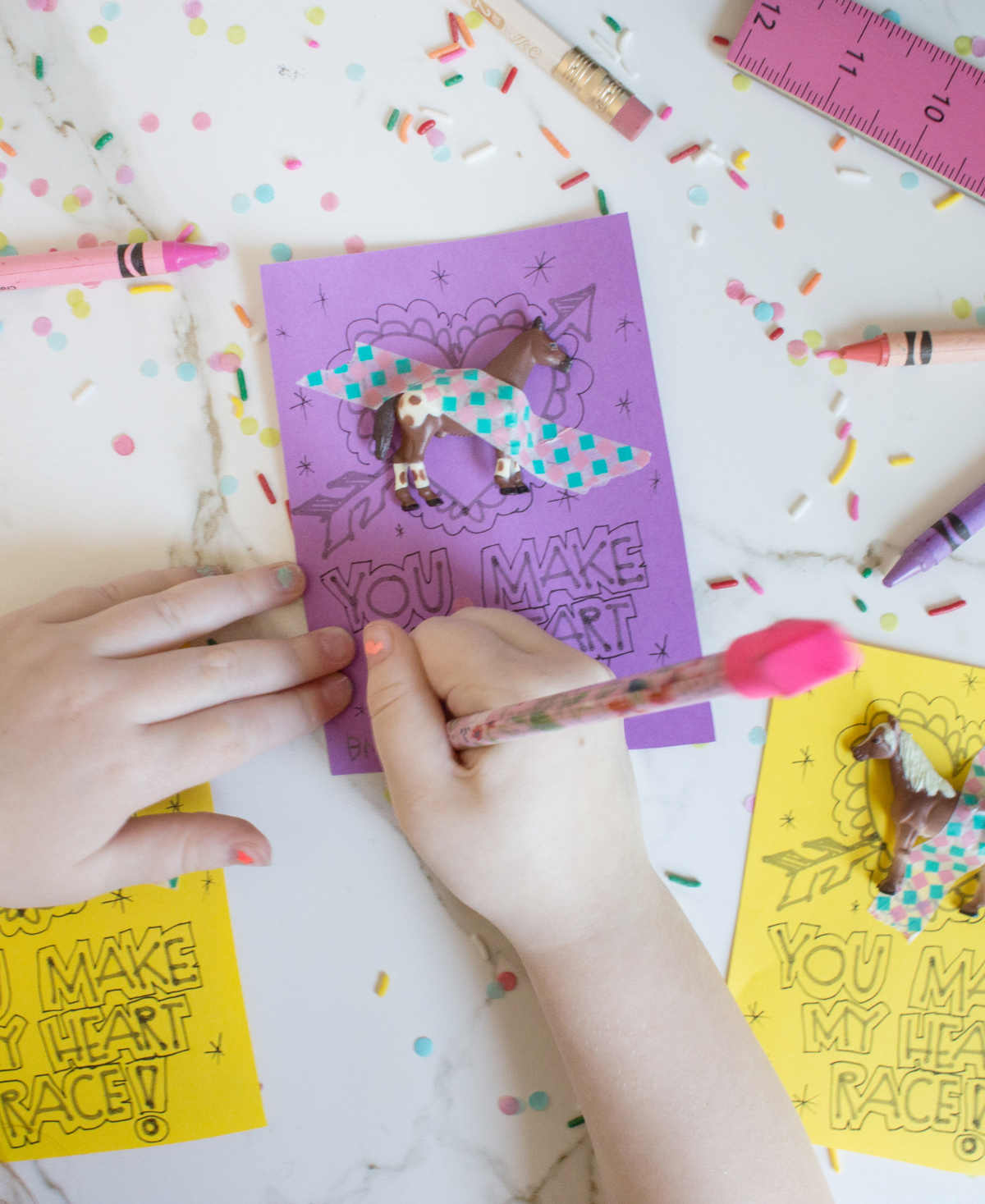 Last up are these fun horse valentines; find these little guys here, and download the design here!
Be sure to check out last year's post for cats, dinos, and dragons!