Simple and Easy Meal Solution for Kids & Toddlers
with Nurture Life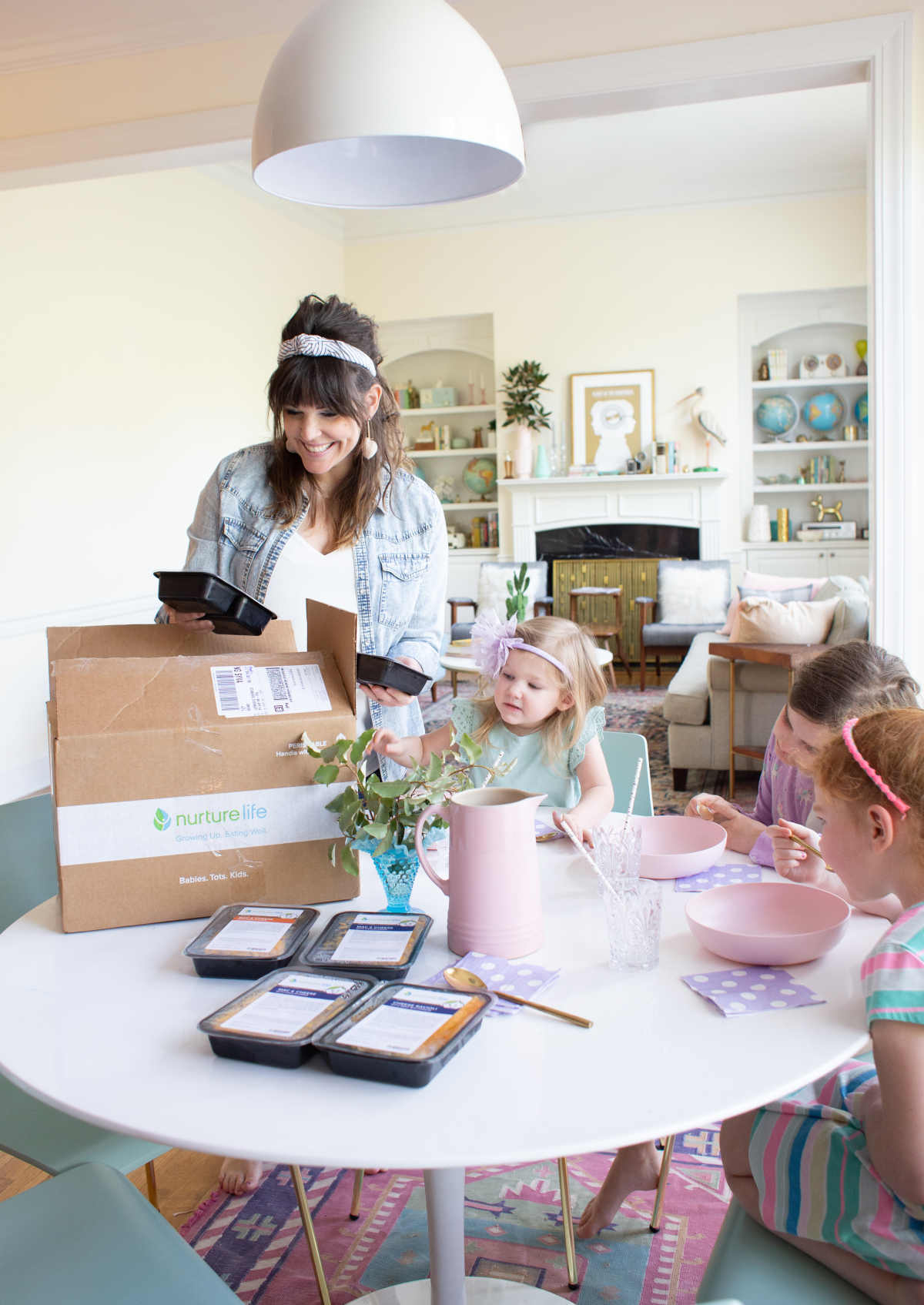 This post is sponsored by Nurture Life.
Feeding three kids (soon to be four!) is no joke. Especially when you are also trying to make certain they get enough veggies and protein in their diet. Some weeks it honestly feels overwhelming trying to figure out a meal plan in the middle of an already full schedule and on top of the exhaustion that the third trimester of pregnancy brings.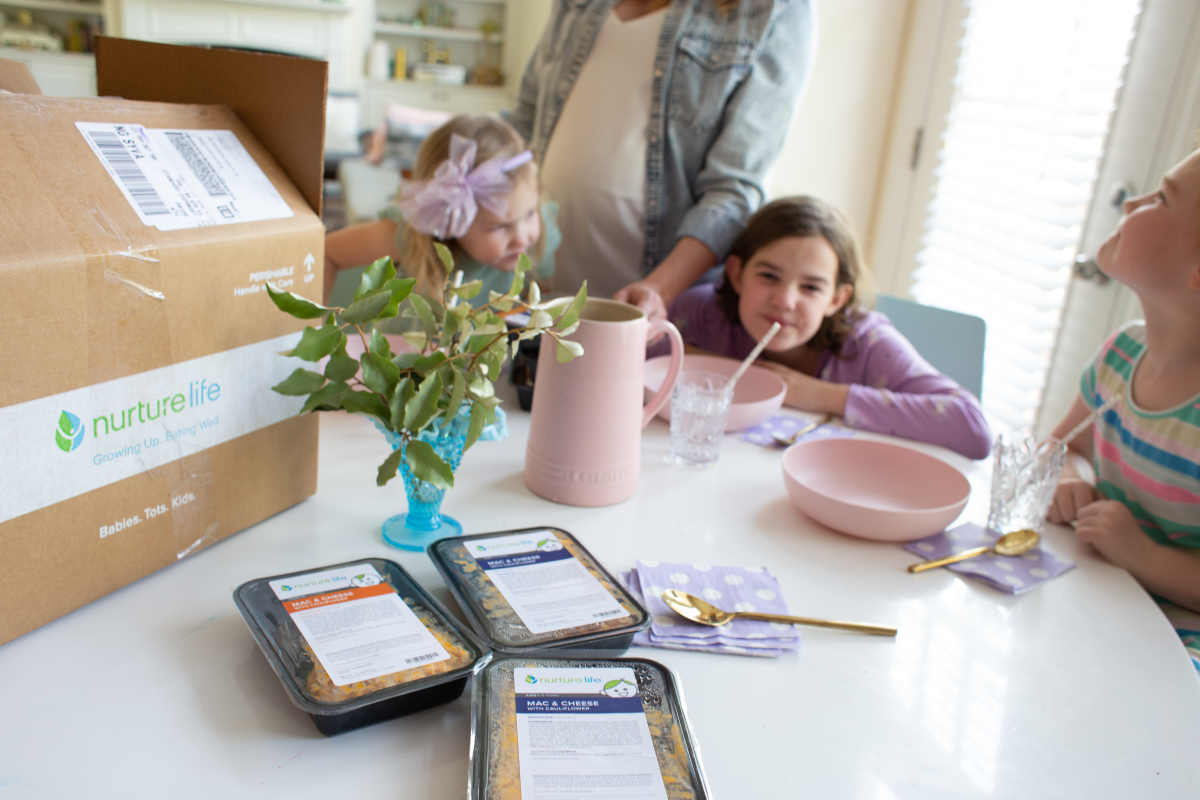 I was really thrilled to discover Nurture Life, a meal delivery service that takes all the guesswork out of feeding all these little mouths. With a team of pediatric dietitians and chefs on staff, they create and deliver wholesome, nutritious, ready to eat baby, toddler and kid meals to your door. Does it get any better than that?!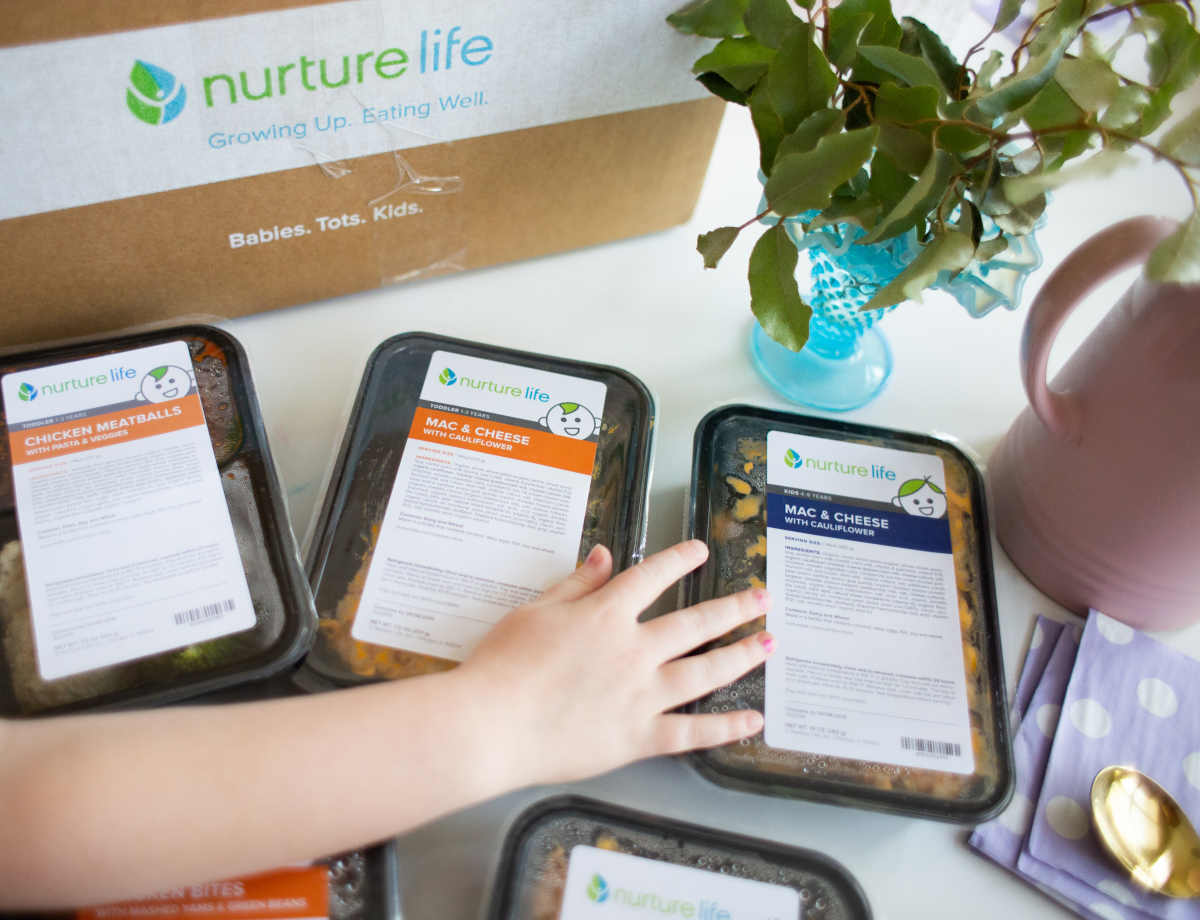 With meals tailored by age (they have baby food, toddler food, and kid food!) paired with attention to allergens, Nurture Life is friendly to little ones both picky and adventurous.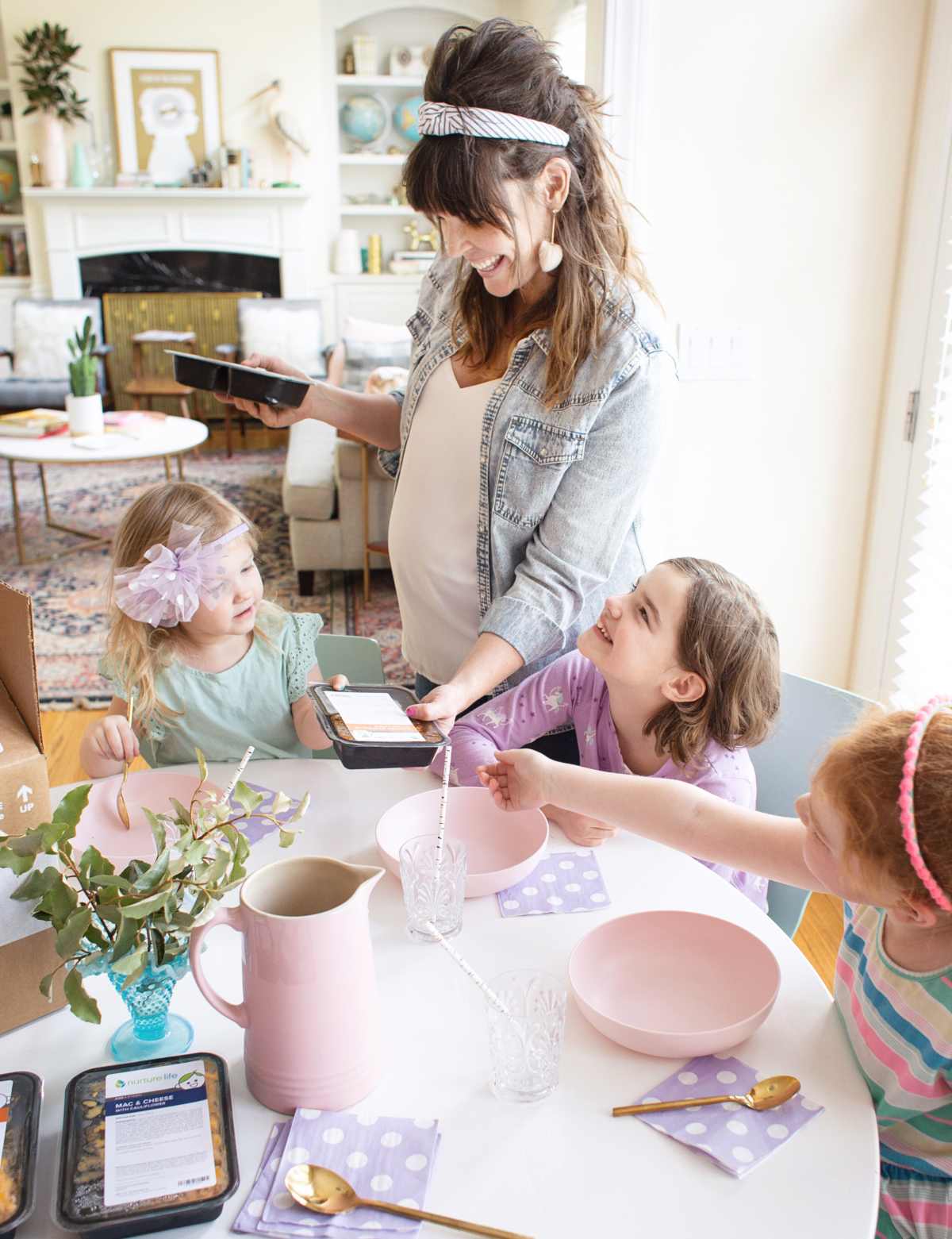 All you have to do is heat and serve the meals - easy peasy! They can also be easily frozen if you don't plan to use them right away. I especially love having the option on hand for date nights when Chip and I are going out, but I want the girls to have a good supper (other than order in pizza!). This will also be such a great way to make sure they are well fed after baby, when my hands are full and I'll be working on getting my feet back under me!
(Also - I think it would be an excellent gift idea for an expectant mom who already has a kid or three! How awesome to have meals figured out during a crazy new season!)
The portions are also generous enough, too, that you could mix and match meals and share between kiddos. Above is chicken bites, green beans, and yams, and my girls were all wanting bites of the green beans!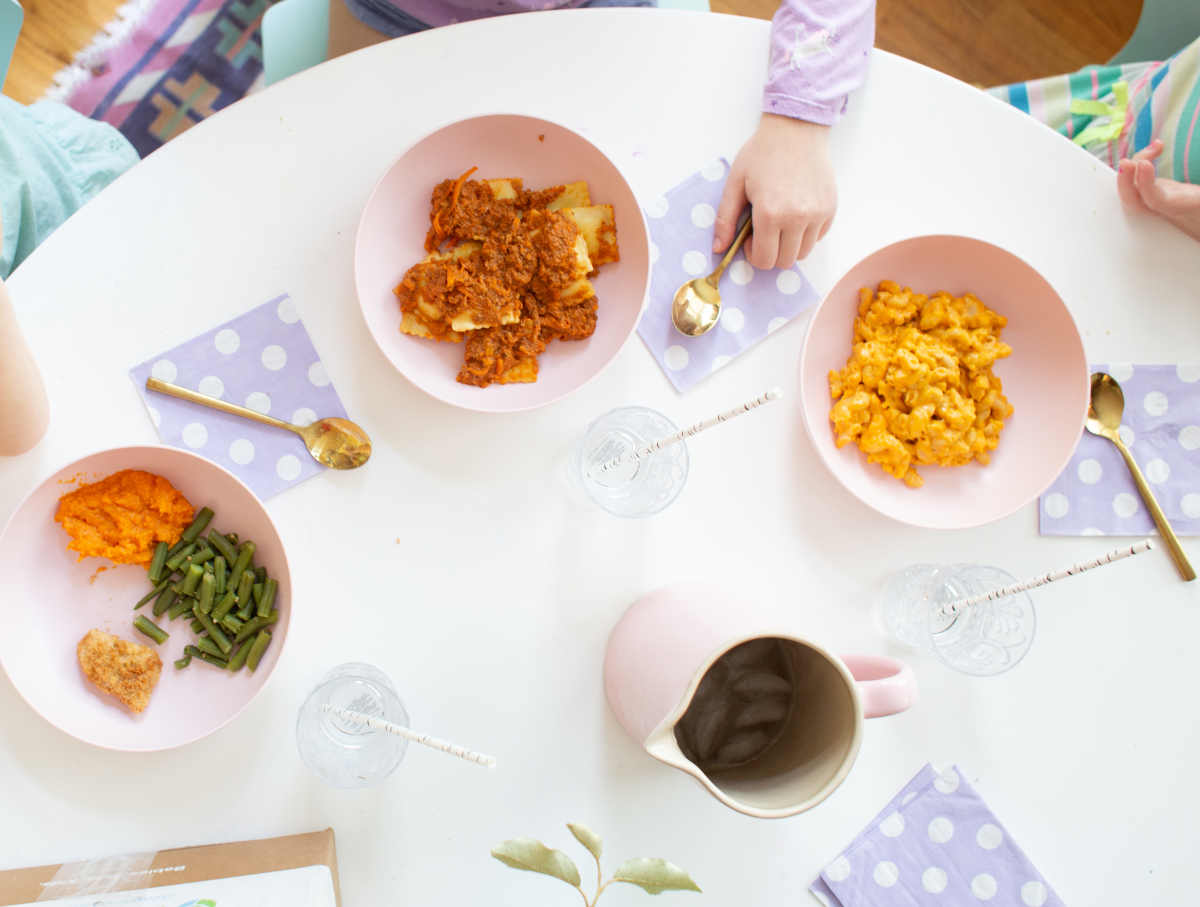 The mac and cheese actually has cauliflower mixed in with the sauce (so yum!), and there are carrots with the meat sauce for the ravioli. I sampled it all myself, and thought it was really yummy!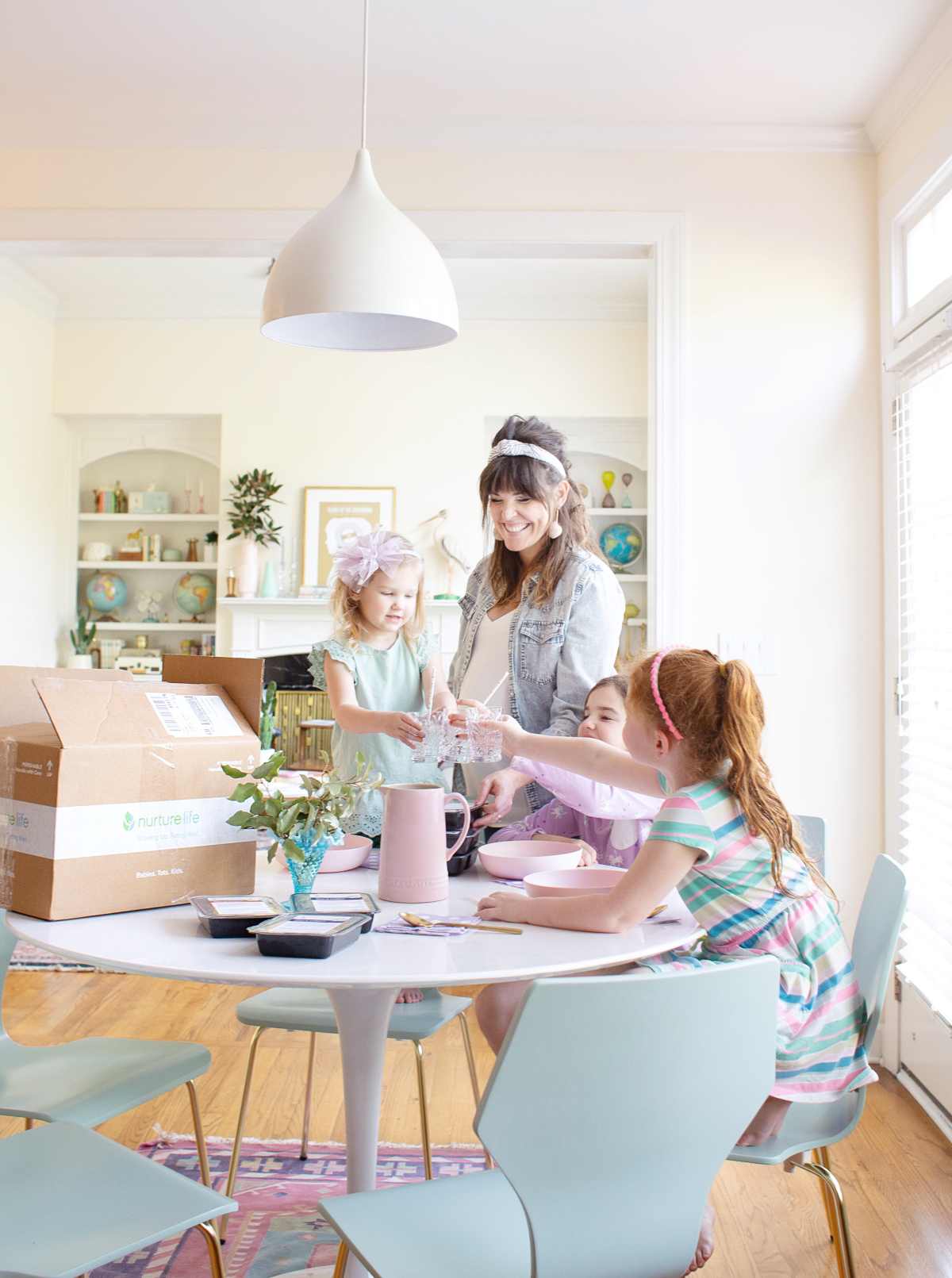 As a mom, I can't really ask for much more, and I'm so excited to have found a simple, easy, and healthy meal solution for my girls when I'm feeling especially overwhelmed! Definitely check out Nurture Life here, and you can see their beautiful menu of meal options here. I'm also excited to share that they are offering $30 off your first order with code JONI, so you can try it for yourself!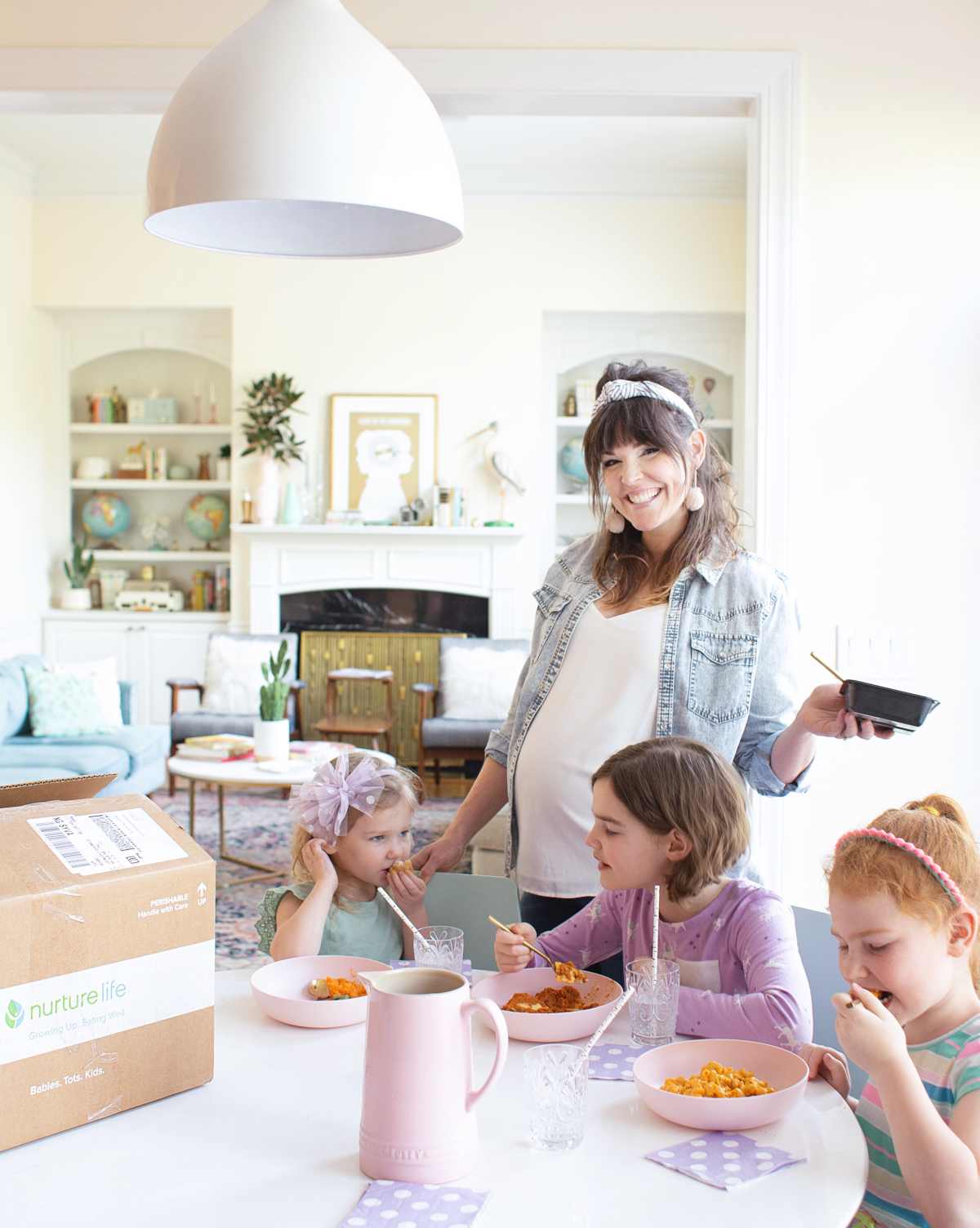 Thank you so much to Nurture Life for sponsoring this post. I love working with companies who are striving to make my life as a mom easier while keeping my kids' health in mind!