Modern and Affordable Wall Sconces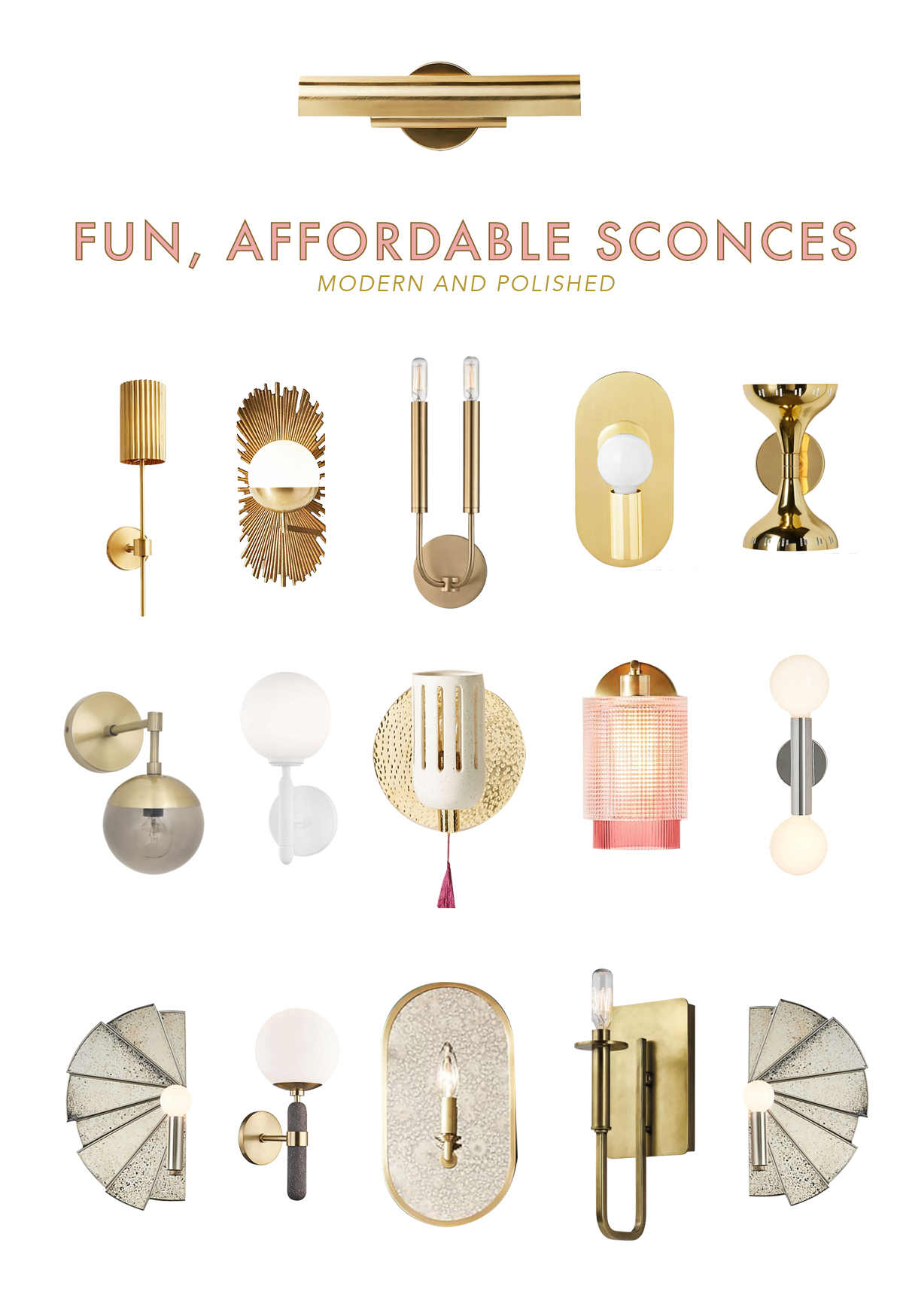 We are nearing the end of our reno, and I'm trying to wrap up all the lighting for each space.
We opted for no recessed lighting; maybe that is crazy, but we had it in our living room and kitchen formerly and I never once turned it on, so I feel good about that decision. We do have lots and lots of sconces (our contractor has made a little fun of us for this), but Chip and I love moody, low lighting, and sconces have a way of making a space feel cozy and warm. Here is a roundup of some favorites I've found; some are pricier than others, but overall these are pretty affordable and great options for making a space feel special!