jekyll island family vacation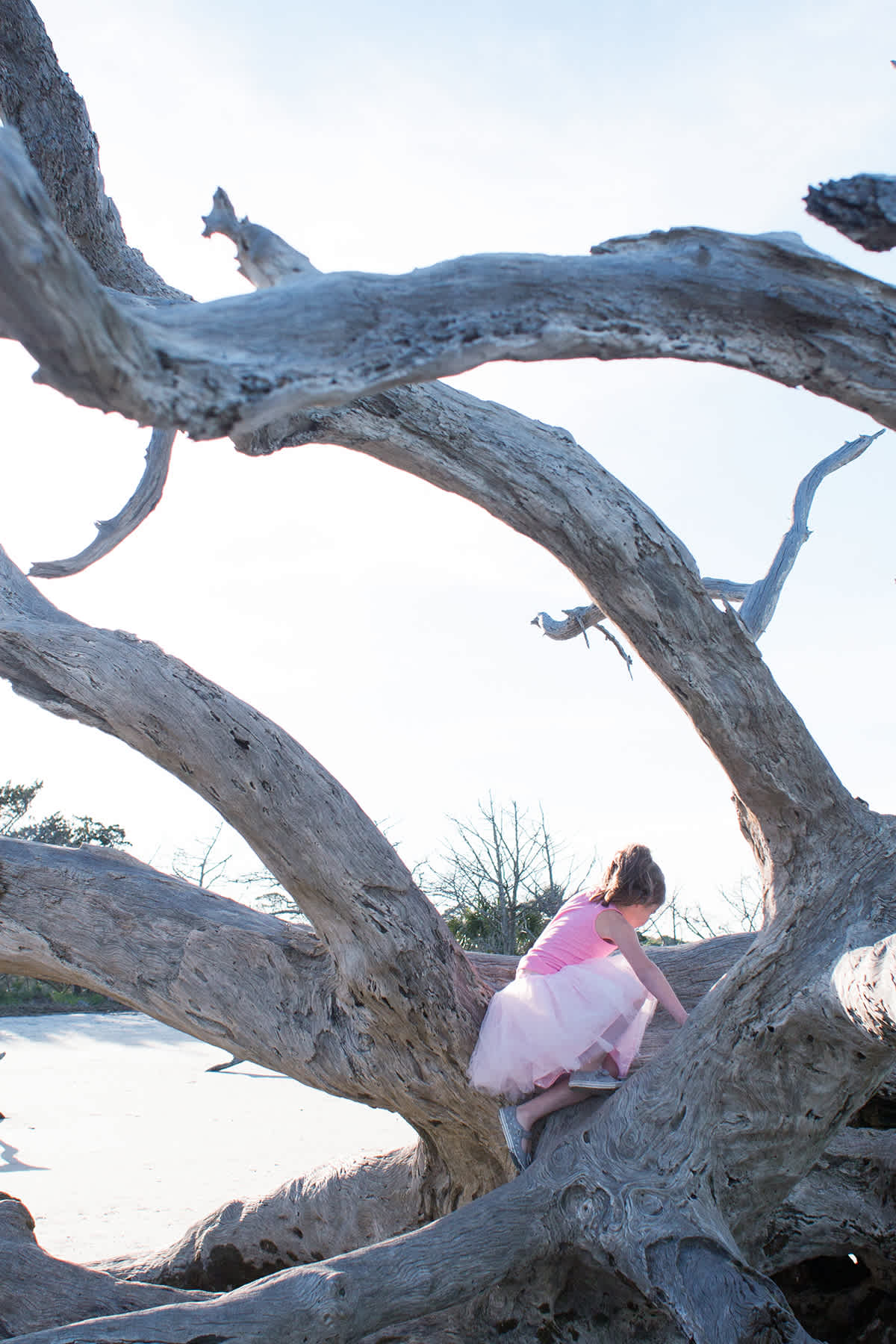 As you may have seen on instagram (or from my previous post), we recently took a family vacation to gorgeous Jekyll Island.  It was a quick trip; only three nights, but it was long enough for us to fall in love with the breathtaking beauty of this natural and understated island.  If you aren't familiar with Jekyll, it's a barrier island off the coast of Georgia, which feature gorgeous and remote landscapes with very unique and distinctive features and wildlife.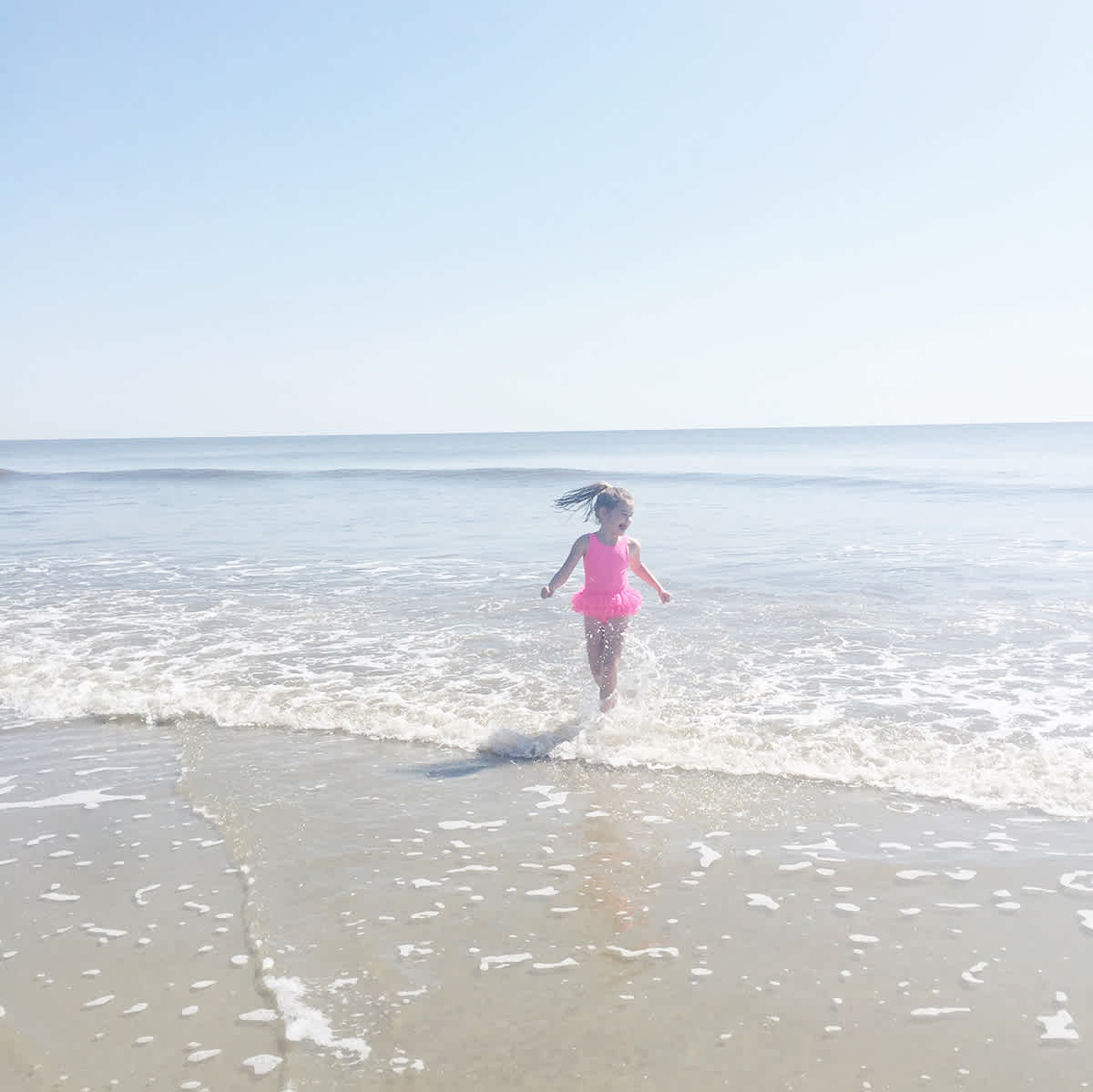 Part of the wonder that makes Jekyll so unique is that it is not simply a beach, but it is made up of three different geographies.  The beaches are lovely, with stretches of sand and low, gentle waves perfect for little ones to splash and play, and there are infinite treasures to be found at low tide, from sand dollars to shells.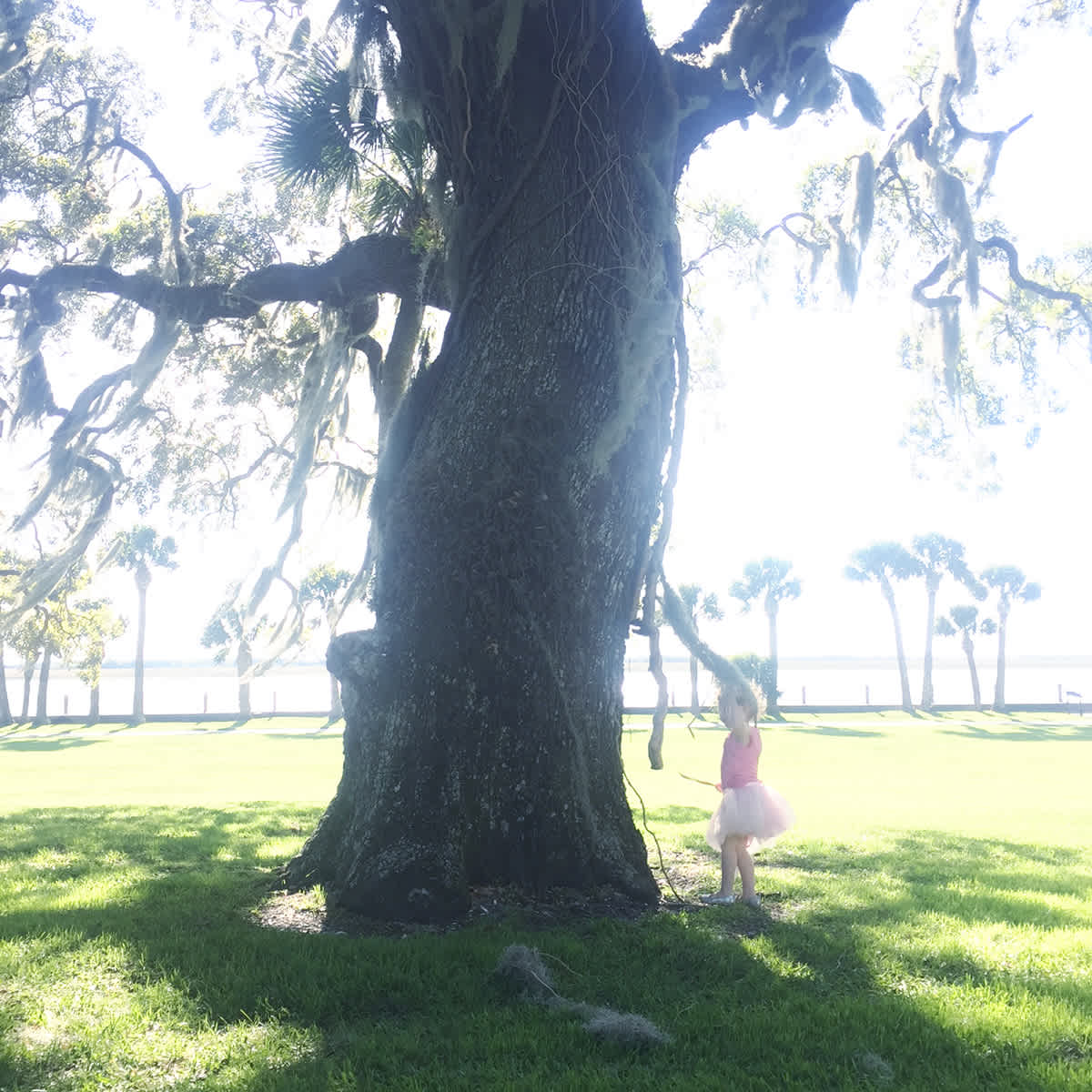 Aside from the beaches are the golden salt marshes, and the dreamy, ancient oaks with flowy wisps of spanish moss.  It's completely captivating, and even the girls were lost in the loveliness!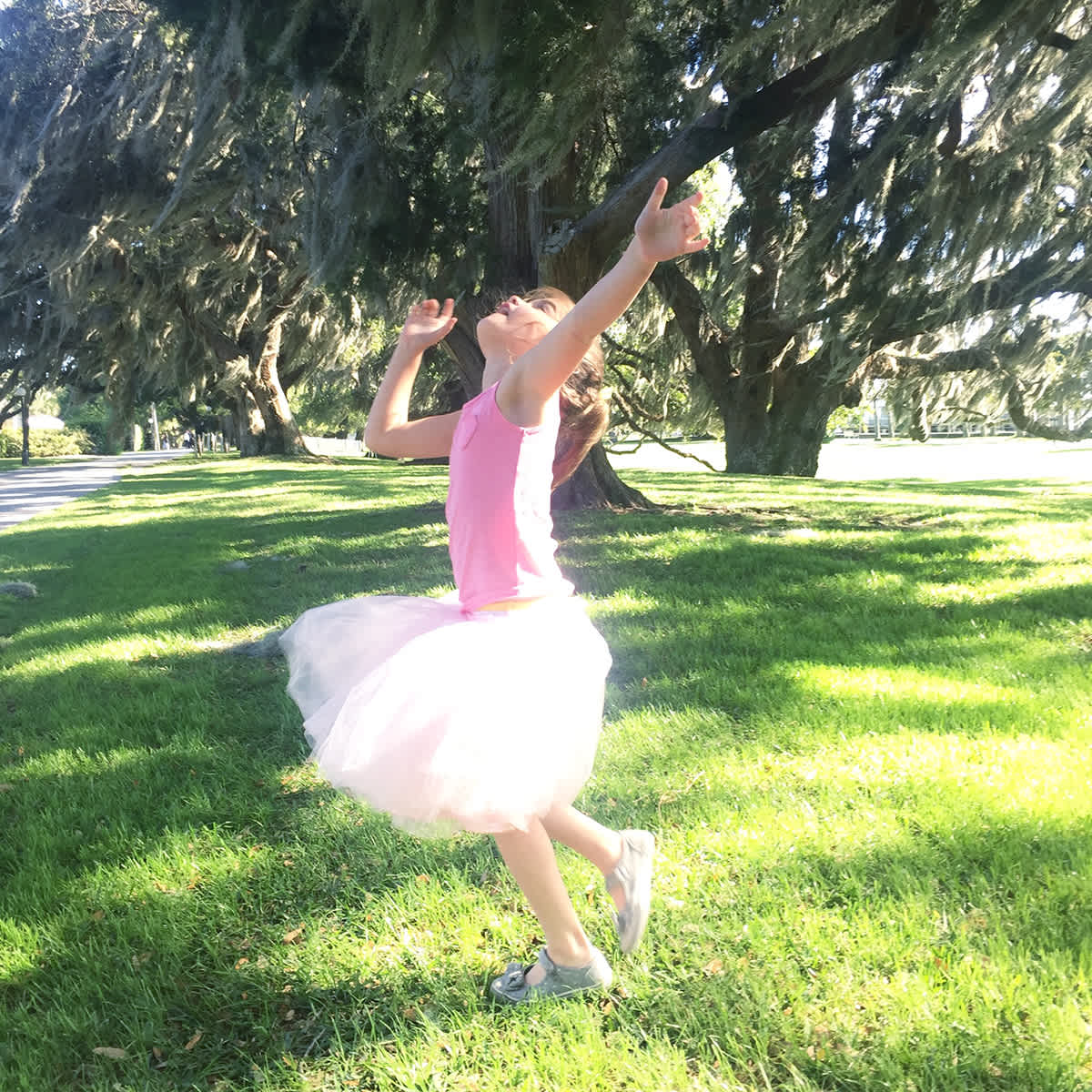 It was so wonderful to be in a place where the girls could enjoy and appreciate the beauty of nature while also being comfortable.  Traveling with a 5 year old, a three year old, and a four month old isn't always the easiest, so we really appreciated having a comfortable place to stay in between excursions.  It's the perfect blend of developed and remote.  We stayed at the Holiday Inn Resort, which was perfectly comfortable for our family, and right on the beach, which is such a huge plus when staying with small children.  The treks to and from the beach can be exhausting, and it was so nice for it to be right there!
And don't even get me started on Driftwood Beach; it was honestly one of the most incredible things I've seen in awhile.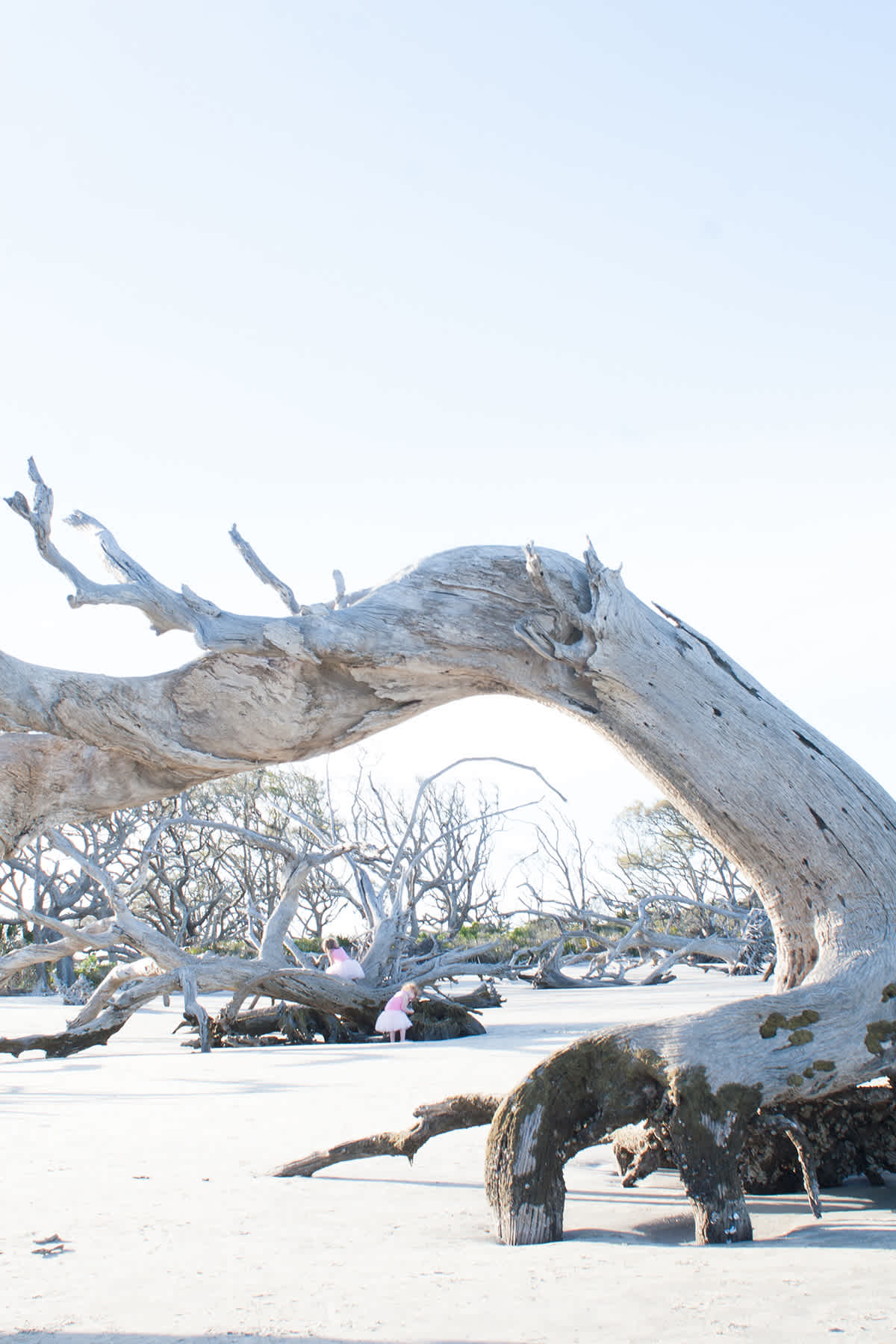 It was so fun to see the girls get lost in the bigness of it all.  Vivi is always wanting to climb trees, but it's not always the easiest finding one that is just right to climb. This beach was the perfect playground, with tree after tree to explore and climb.  I wish we could have spent hours here!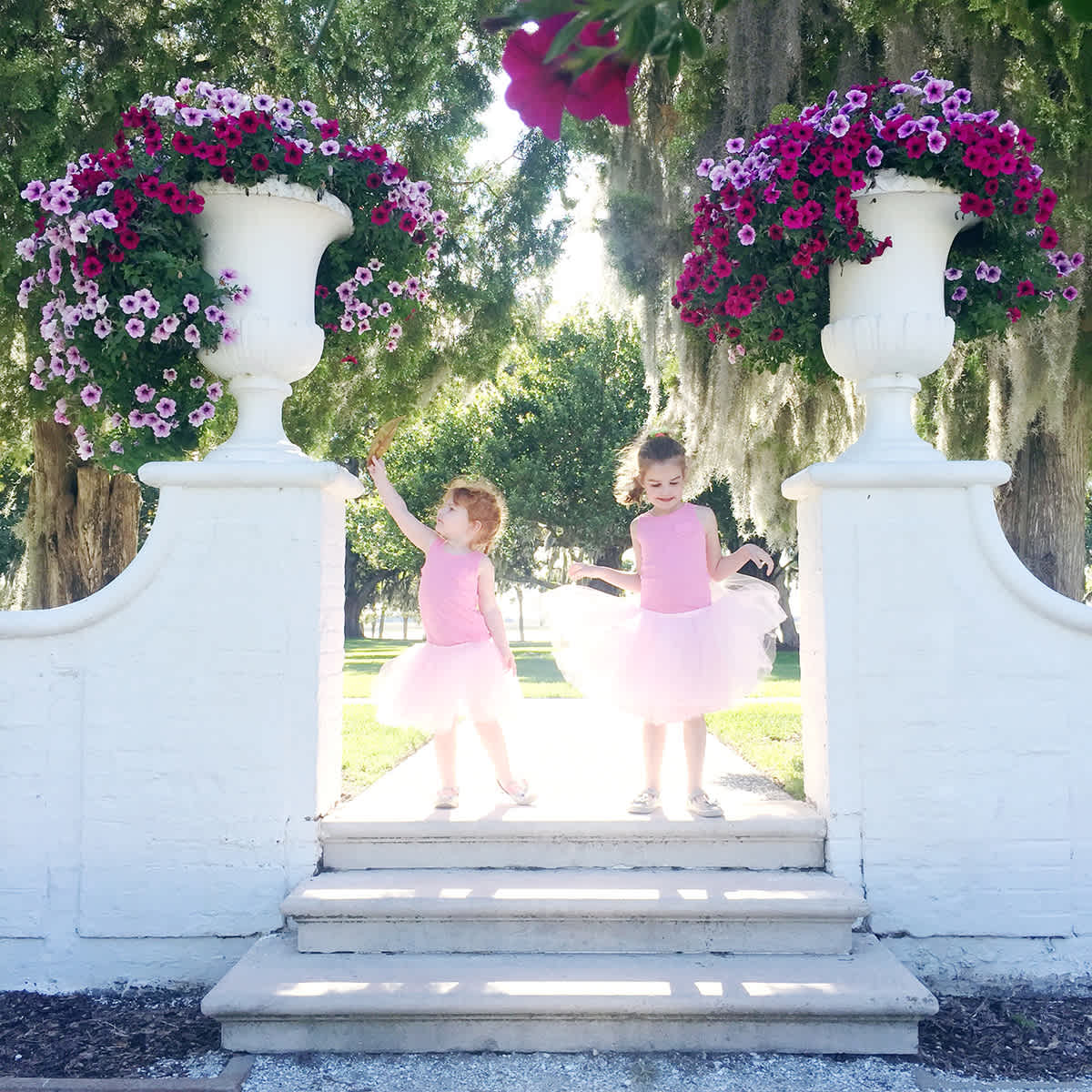 To be honest, I was a little worried before we left about whether there would be enough to do; but when we left, we all wished we had at least another day!  It felt like there was so much more to see, and the girls just didn't want to go back home.  It's quite a feat to have a family vacation that incorporates wildlife education and nature in such a fun and inspiring way, and we are all so grateful for the experience!