Great Source to Rent Dresses for Girls!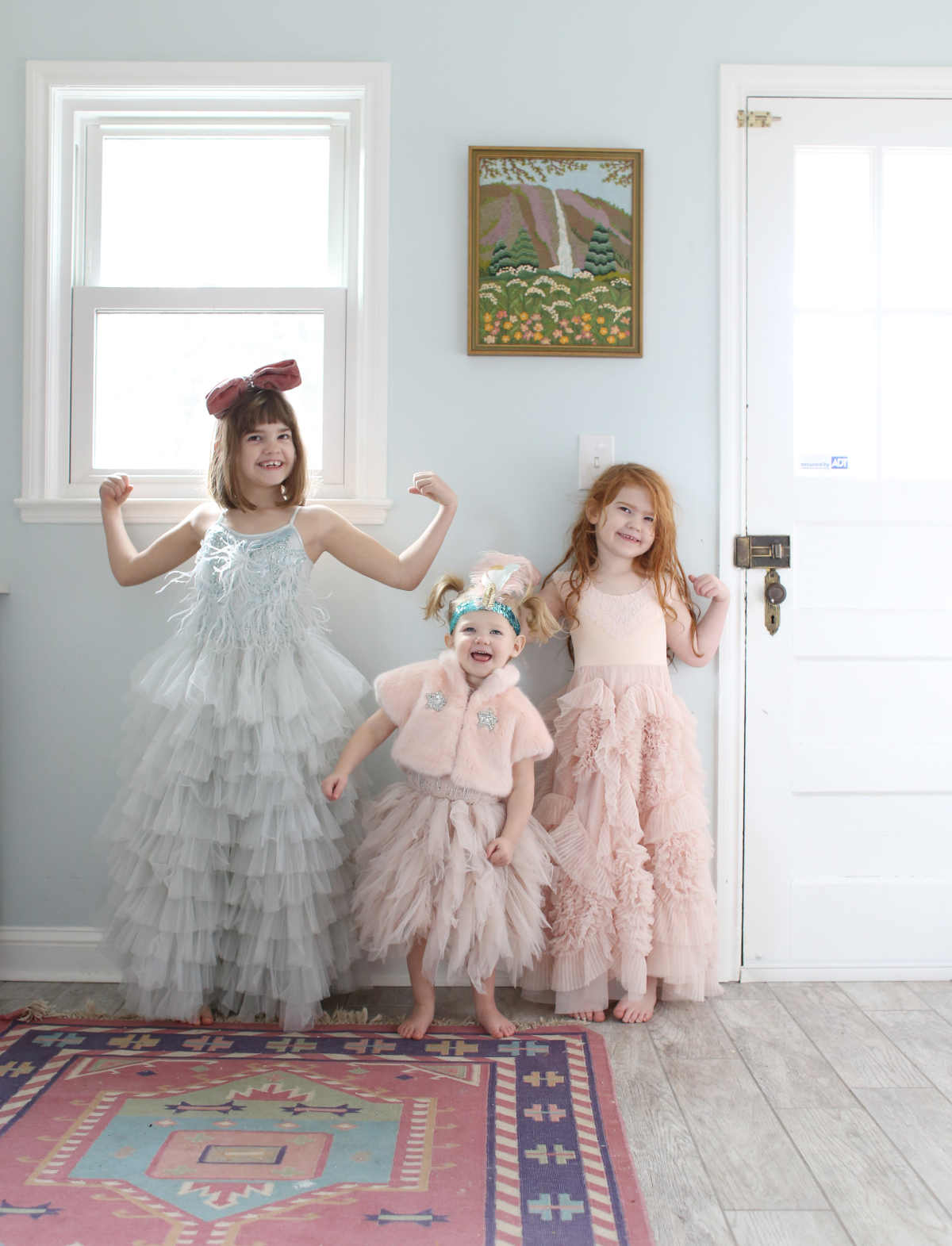 This past weekend, Vivi attended her school's Sweetheart Ball, a Daddy/daughter dance they have every year.  I posted some of the photos on instagram, mentioning that we got them from Rainey's Closet, and I received quite a few questions about it, so I figured it would be worth giving you some more details on this awesome experience!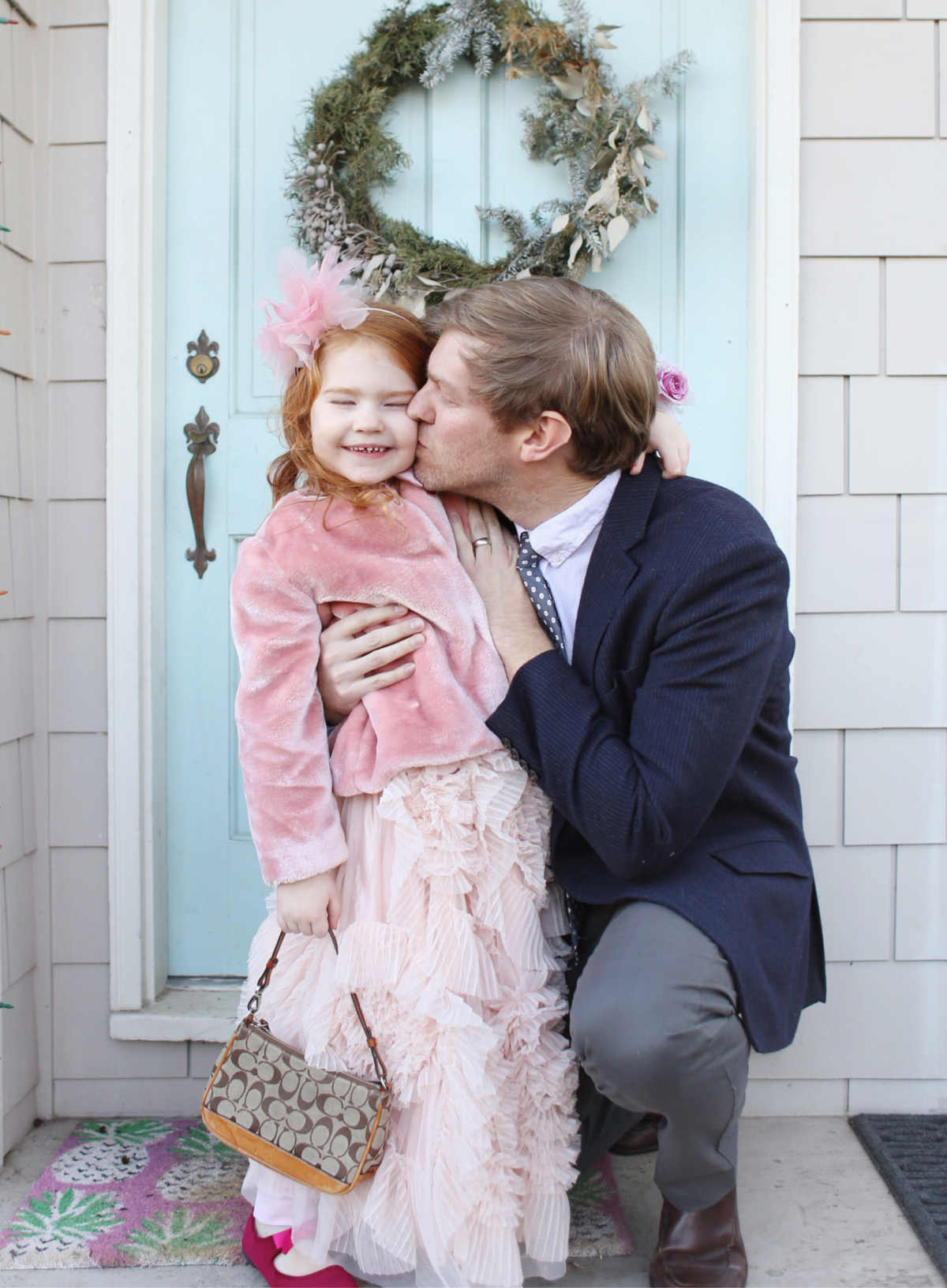 Rainey's Closet  is a fashion rental source for kids.  So genius, right?  (And they have boy outfits, too, you boy mamas out there!)  They have everything from accessories to jackets and capelets to dresses.   It's also really affordable.   Considering how quickly kids grow, it can be quite pricey to buy a whole outfit for an event that they may not even get to wear again.  These gorgeous dresses my girls are wearing would be way out of our price range, but you can rent them for four days (or eight, if you choose!) for about $45.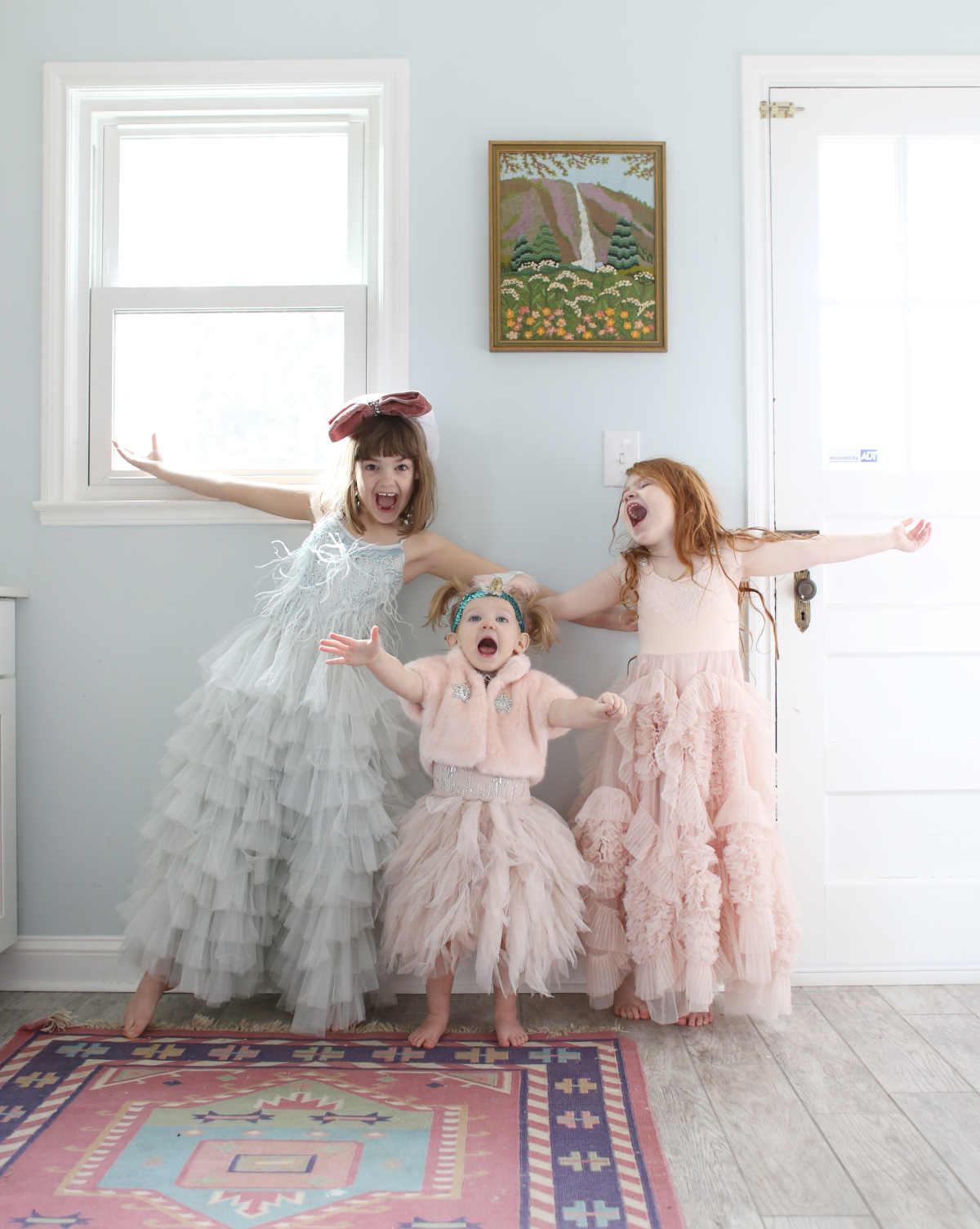 The girls had so much fun choosing their ensembles - I let them choose whatever dress, jacket, and hair accessory they wanted. I love that you can get such fun jackets/capelets that coordinate!  I was a little concerned about sizing.  My girls are on the taller side, and (one of them) can be very picky about the way things feel.  I measured them each, and selected sizes based off of the charts on the website, and everything fit perfectly.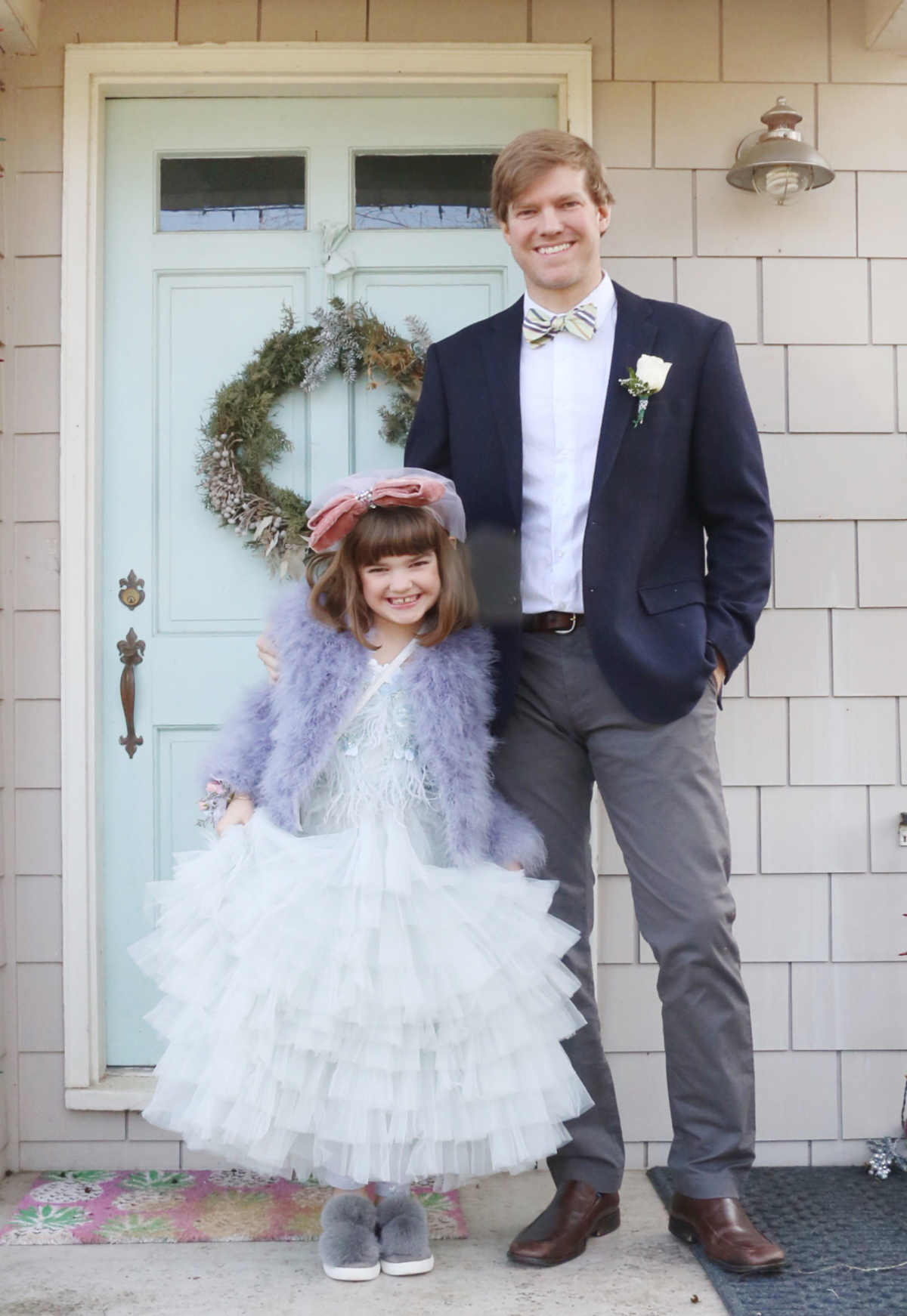 Since Brigie was too little to attend, Chip took her on a special date the night before the ball, so both big girls got a special night out with Chip.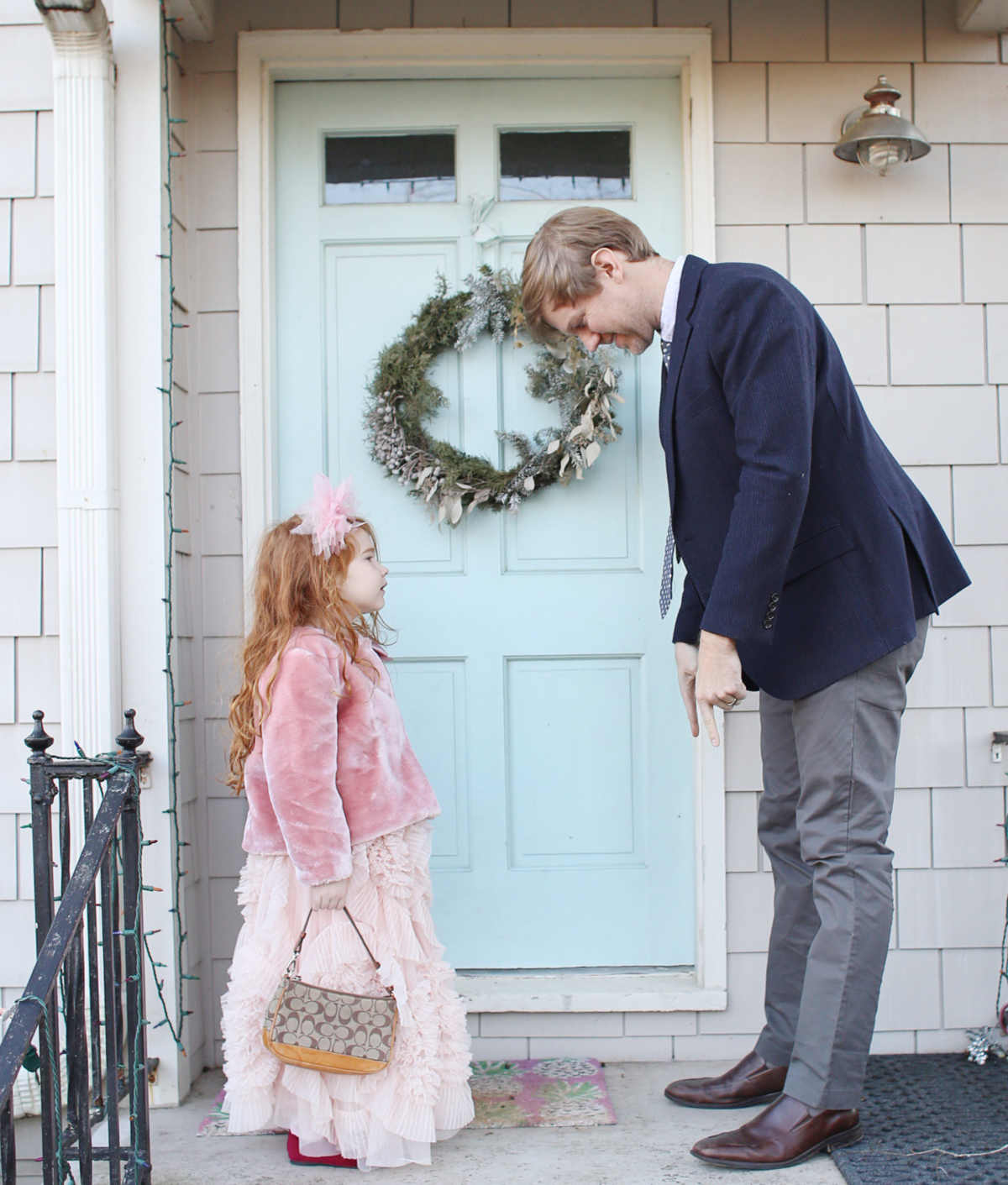 Brigette picked out Chip's clothes, which was adorable.  She was a little disappointed in his shoe selection.  All of the options were "big and brown," which wasn't very exciting, in her opinion.
The dresses arrived in boxes with shipping labels, so returning everything was super easy!  I just packed it all back up, put the label back on, and dropped everything by UPS.
A lot of you mentioned you would be worried about stains, etc.  Chip took both big girls out to dinner, and they did just fine.  We talked about how they needed to eat like princesses, and they both did a really great job of keeping their dresses in tip top shape (without having to stress about it).  I'm not sure I would trust Ellie to eat a hamburger and ketchup with her dress, but you may be surprised at how well your girls can handle it.
Just had to share - this was such a fun experience, and the girls loved every minute of it!