gift ideas for a new or expectant mom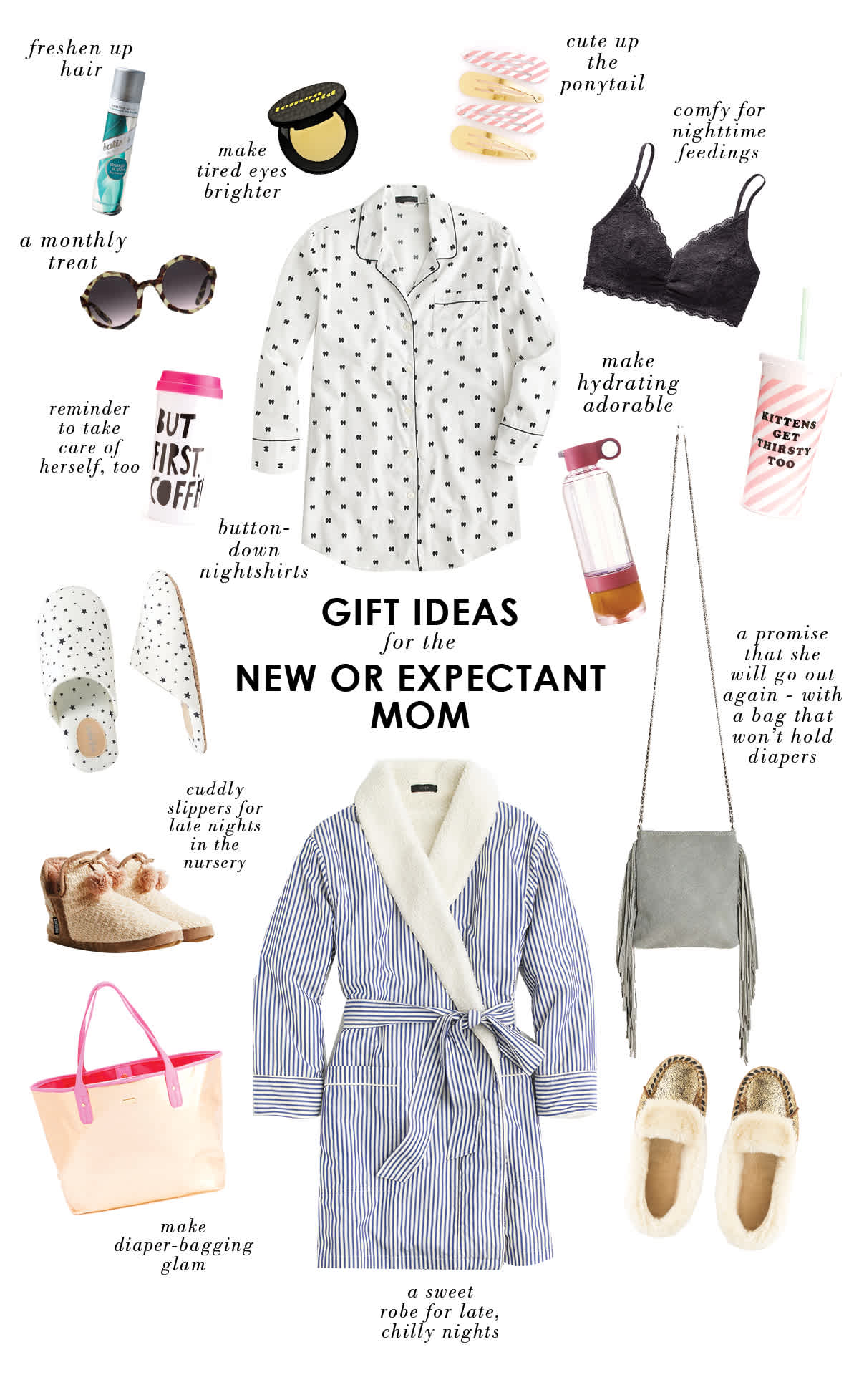 As I'm getting ready for baby #3's arrival, I'm thinking through some of the essentials I'll be needing.  I learned quickly after Vivi was born that having a few special things for myself made me feel infinitely better about long, sleepless nights where I felt like anything but myself.  Here are a few ideas for some thoughtful gifts for a new or expecting mom if you are looking to show her a little extra love in addition to baby!
Sources: (1) Dry Shampoo (for shower-less days!); (2) Lemon-Aid (this stuff is great at brightening tired eyes!); (3) Cute Hair Clips (for last minute undo's); (4) Lace Bralette (these are so great to wear at night for evening feedings! I snagged several for this time around.  I love that they are cute, too.) (5) Ditto Subscription (for a monthly indulgence! Use code LAYBABYLAY for the first month free!); (6) Button Down Nightshirts (these are cute and functional for feeding baby - also love this less expensive version); (7) But First Coffee Cup; (8) Citrus Water Bottle; (9) Sip Tumbler; (10) Star Slippers; (11) Mukluks; (12) Fringe Purse; (13) Everything Tote; (14) Stripe Robe (also great to take to the hospital! and love this more delicate version!); (15) Gold Slippers
Is there anything you would add to this list?  I'd love to hear!