Friendsgiving Ideas with Honeybaked Ham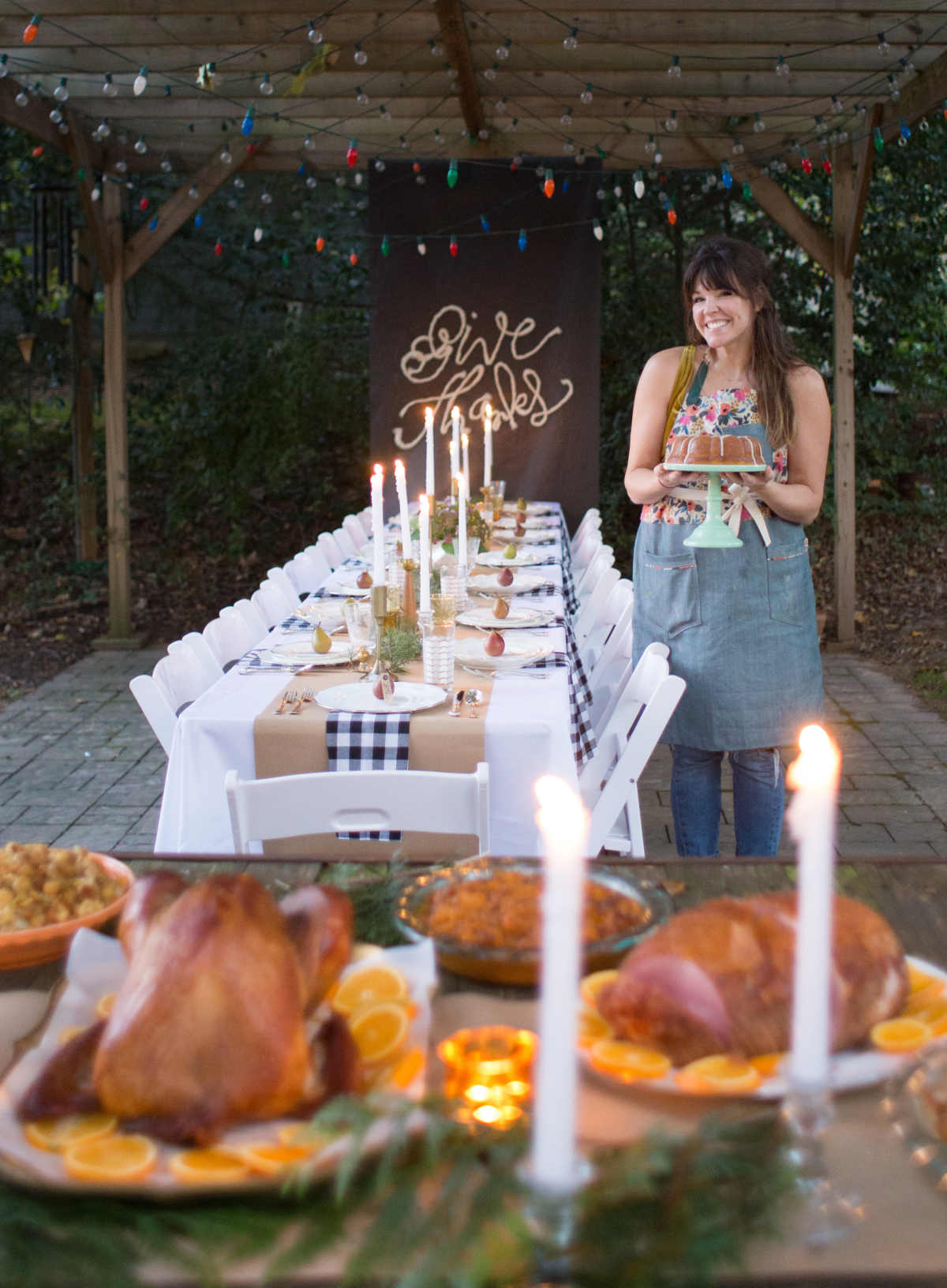 *This post is sponsored by Honeybaked Ham.
Last week, we hosted a little Friendsgiving with some of our friends, and it was so much fun.  Since we are always traveling at Thanksgiving, I don't often get to take part in the actual hosting and cooking, so it was really fun to prepare a meal for our friends and make it special.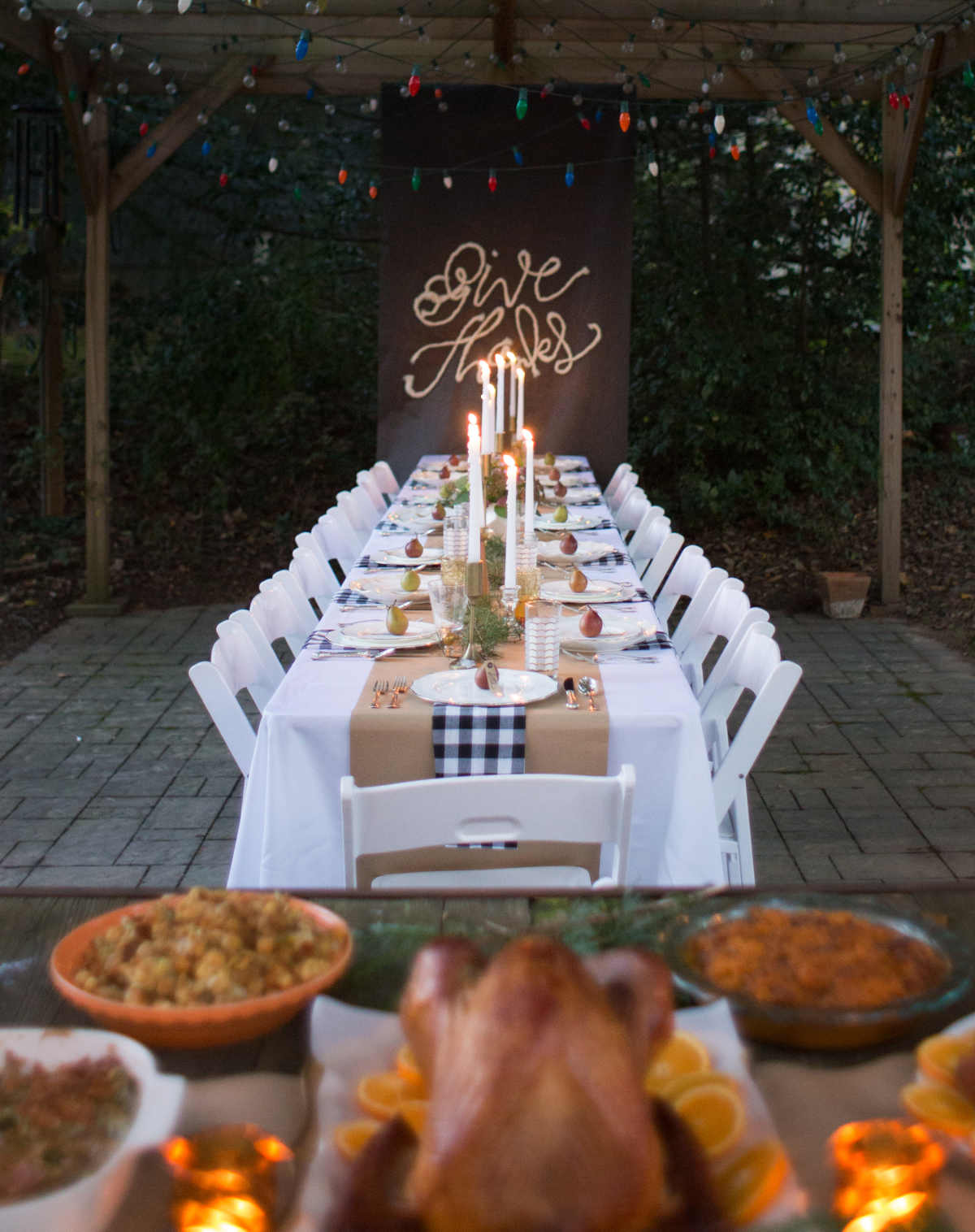 The reality is, though, that I'm just one person, and a mom at that, with three kids at home.  Preparing a meal for 15 people is no small task, and I loved getting to work with Honeybaked Ham to make it happen.  With already prepared sides that I simply had to heat up and serve, and a cooked turkey that I heated, it made it easier for me to focus on other details of the evening.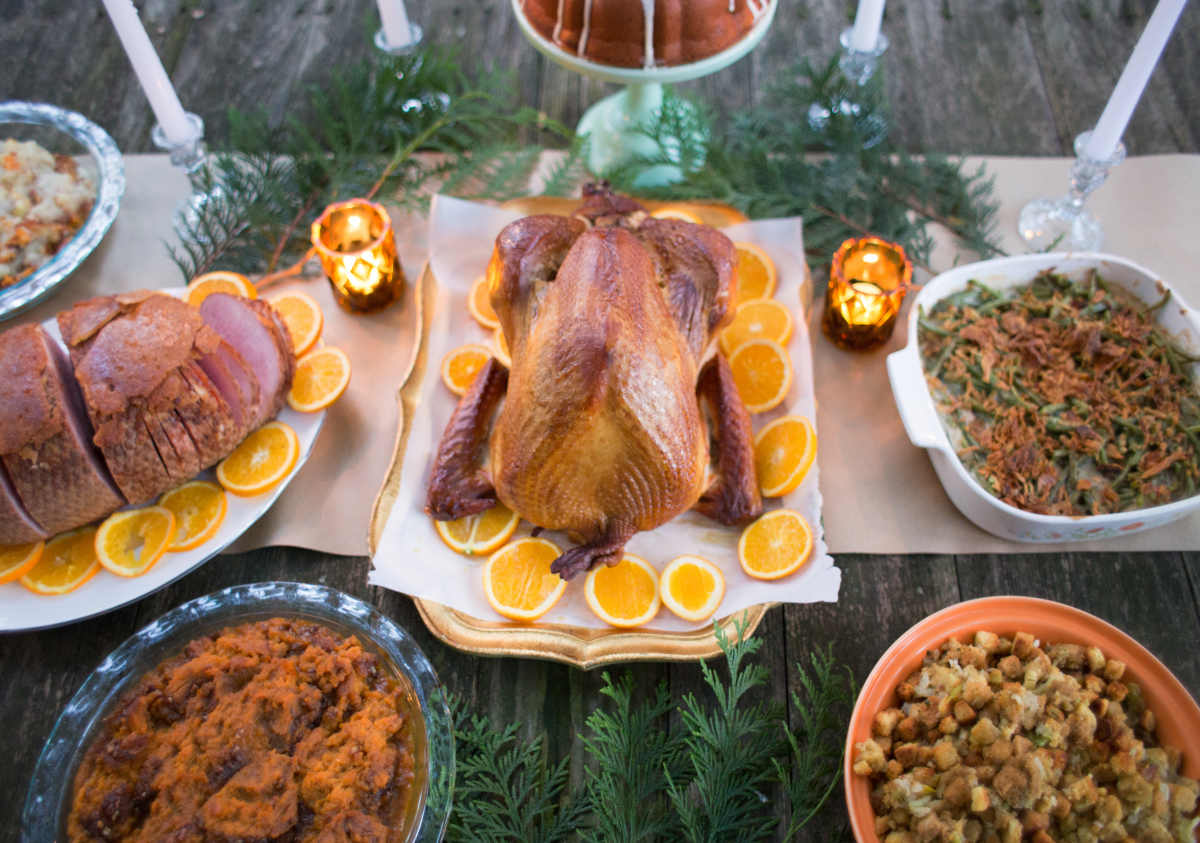 For the food, we had a ham, a whole turkey, maple sweet potato souffle, country cornbread stuffing (we call it dressing in my family), green bean casserole, and loaded smashed potatoes.  I also made my favorite cranberry-orange sauce (seriously so good), these pumpkin biscuits that I'm now obsessed with (and taste amazing with some apple butter), and this pumpkin pound cake with brown butter glaze for dessert, topped with a little ice cream.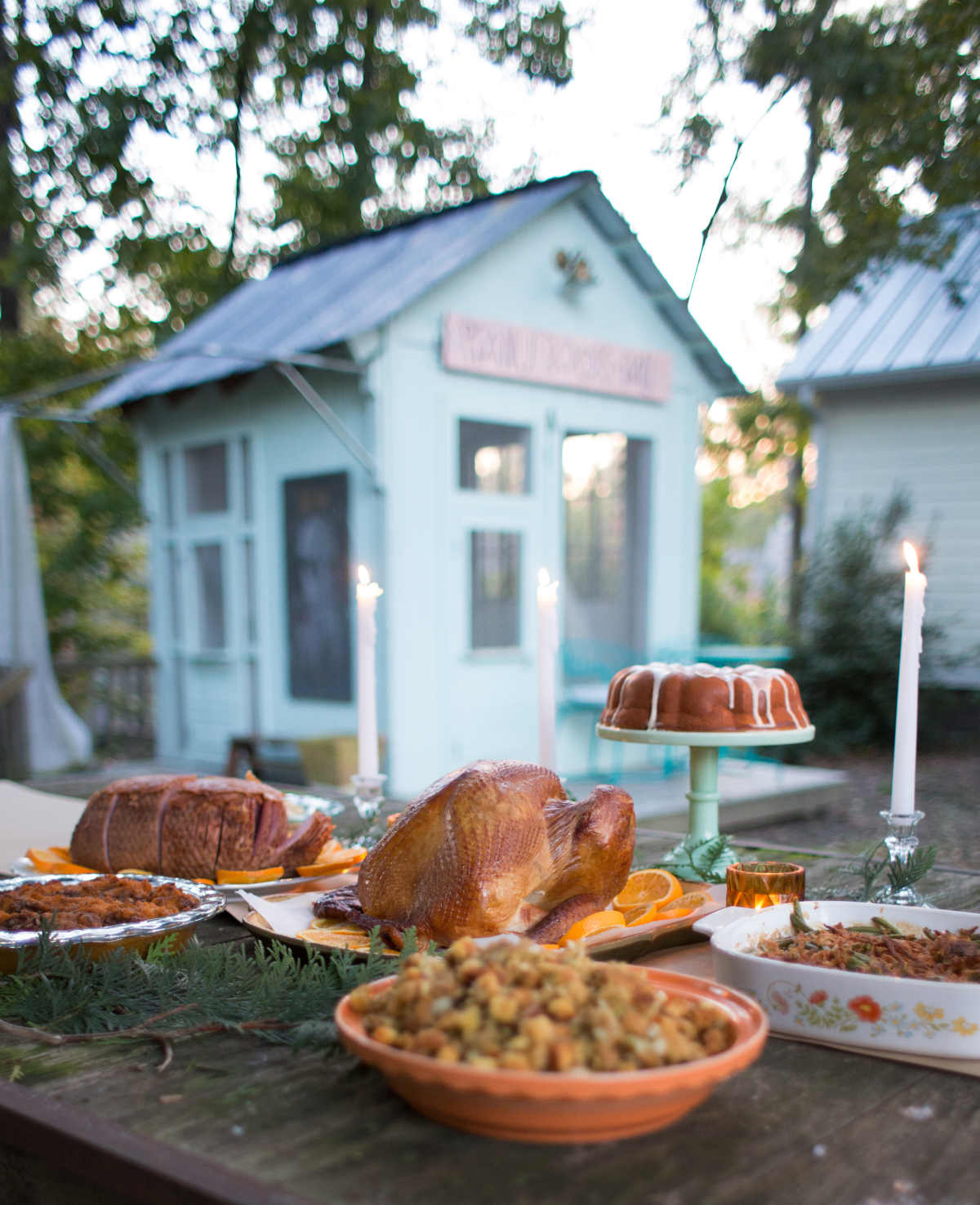 It was so good, and pretty much everything was completely eaten up.  My guests were impressed, and the food was so good.  Honestly, I loved it all, and it was so easy just having to follow directions to warm things up, and then plate them on a pretty dish!
I rented tables and chairs from a local place that is super affordable, and will even deliver, so that made seating easy.  I covered the white tablecloths with a butcher paper runner, and used these napkins along with a mix of our china and silver (so fun to use our fancy dishes!).  For place cards, I bought these cute little pears at the grocery store and used thumbtacks to stick the guests' names to them.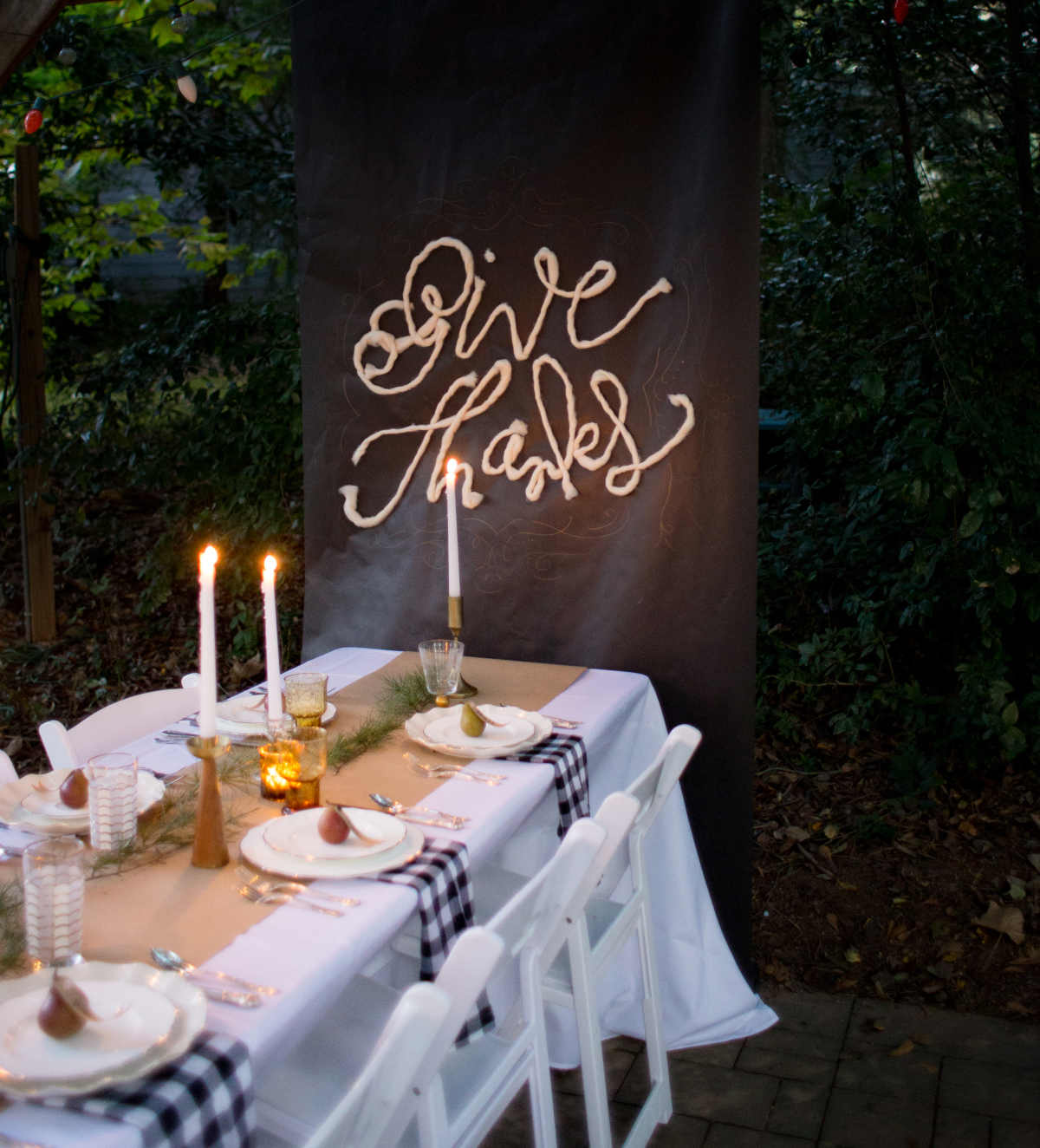 For the backdrop, I used this photo paper (it comes in handy so often for parties and projects!), and sketched out the words "Give Thanks" with pencil.  Then I hot glued this chunky yarn over the letters for some fun texture and dimension.  I had planned to hang some greenery around it, but sometimes you just can't do everything!  I'll do a DIY here soon, because I think this would also be really fun for Christmas.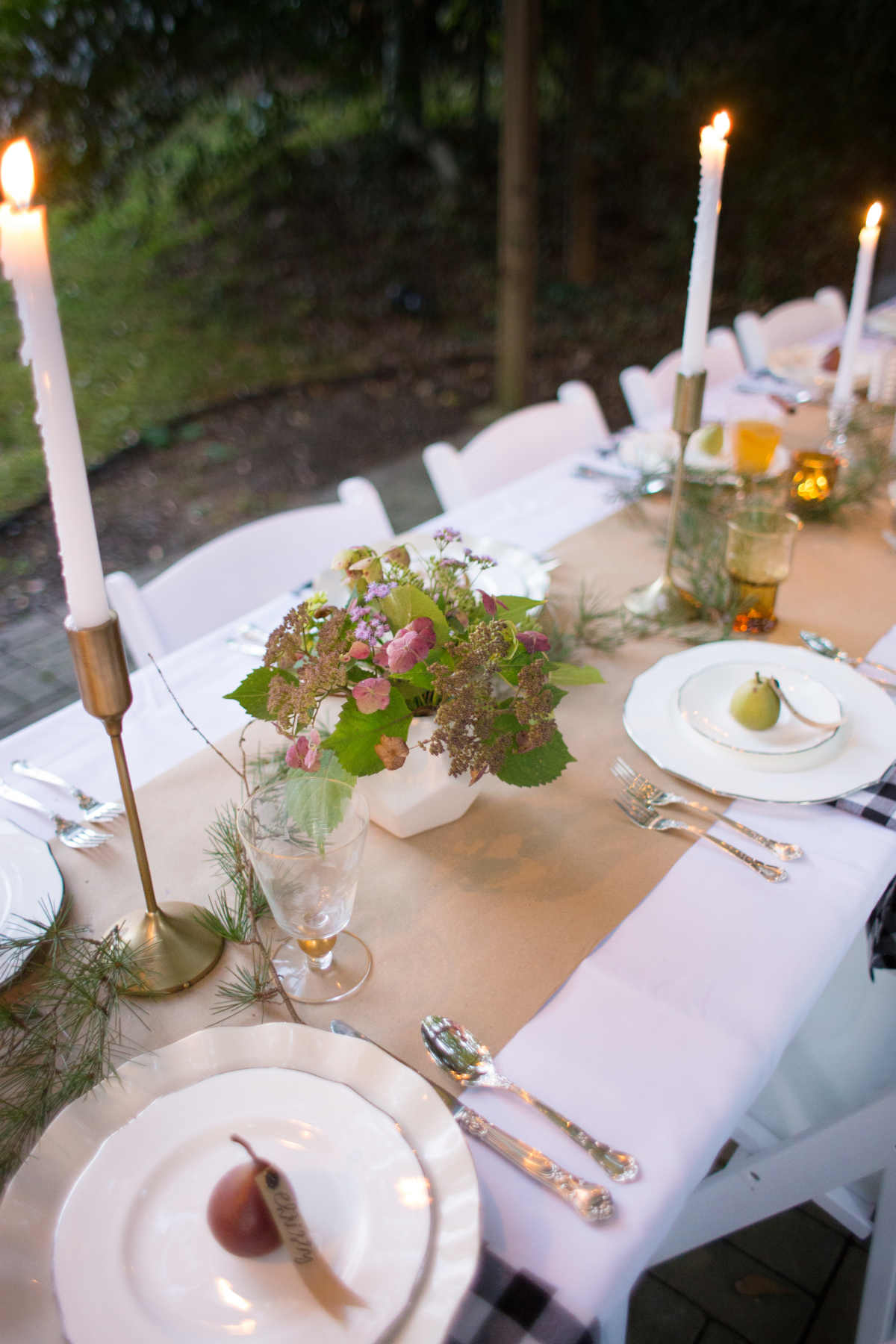 I picked some greenery and flowers from around the yard to place on the table along with candles for a simple and pretty centerpiece.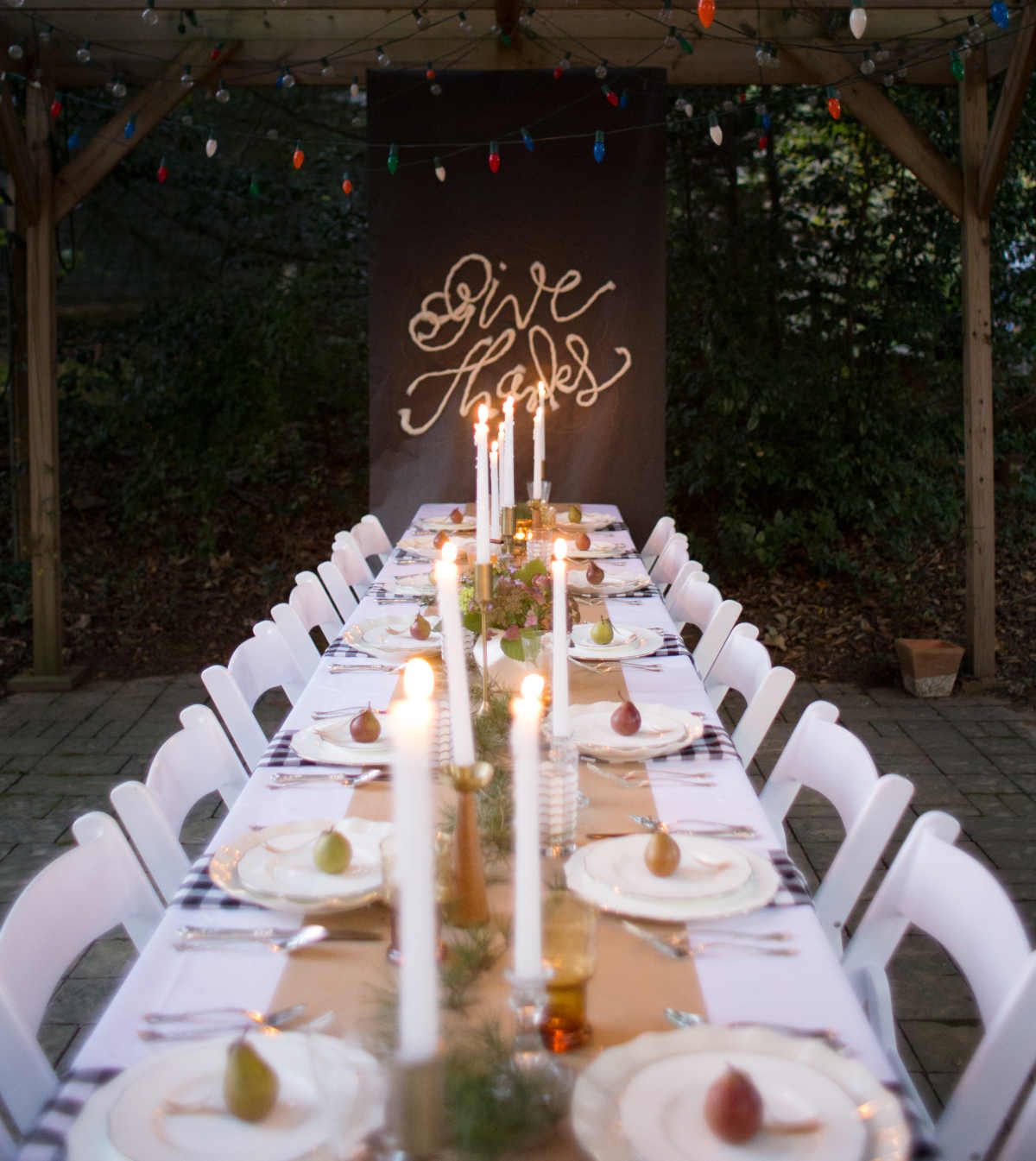 It was so much fun getting to serve and celebrate our friends, and I hope this is a tradition we can continue!  Thanks so much to Honeybaked Ham for making it so easy and special!