Cute Shelving to go Above a Kid's Bed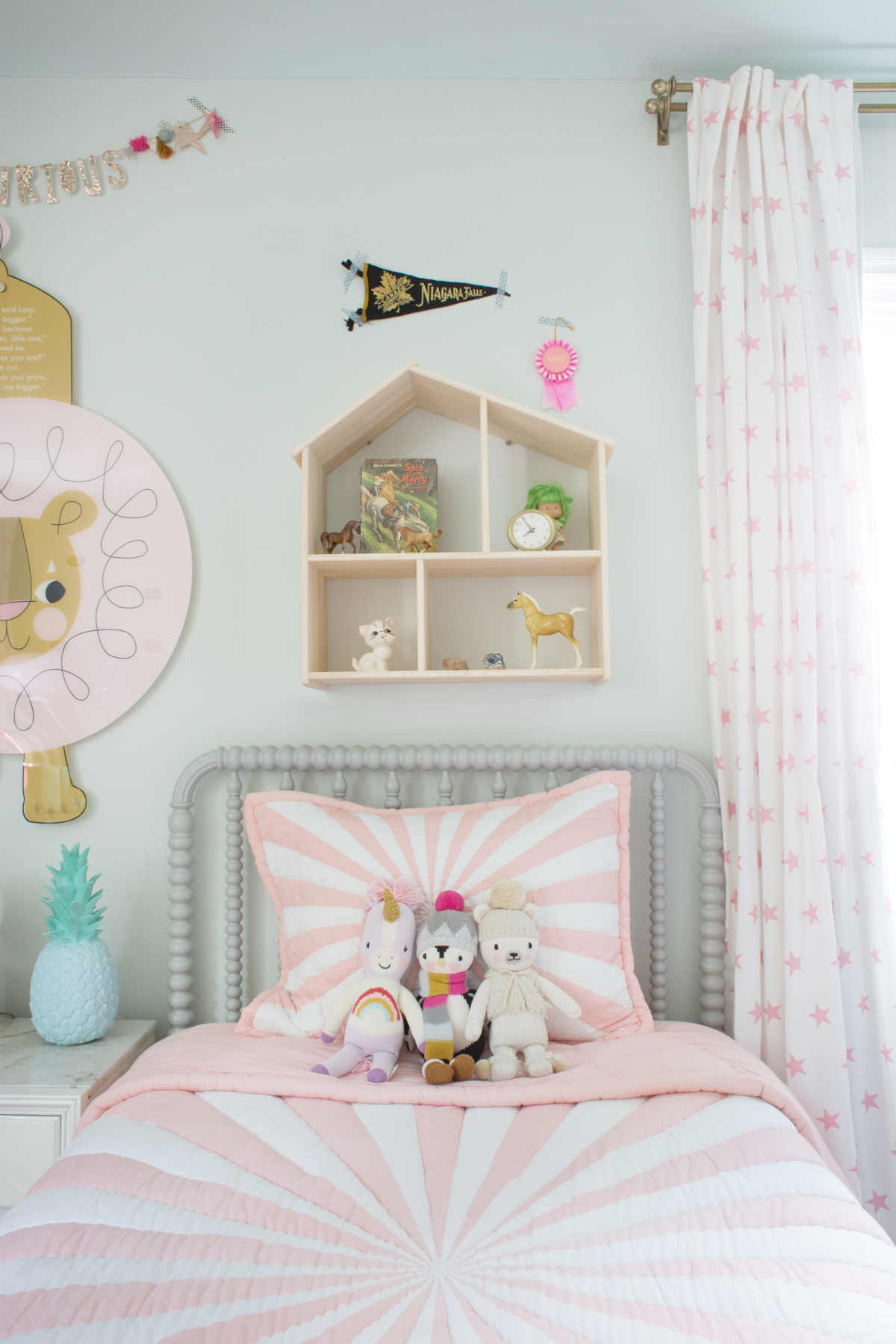 One of the most frequent questions I get when I post photos of the girls' room is about the sweet little acrylic house shelves over their beds.  They sadly aren't available anymore, but I wanted to share another cute and (extra bonus) really affordable option if you want to do something similar!
(Sources for above: Wooden House Shelf; Bedding ; Gray Jenny Lind Bed; Similar Curtains; Unicorn; Penguin; Bear; Bon Jour Lamp; Goodnight Pineapple Light)
One of you actually sent it to me on instagram, and it's too perfect not to share!  The Flisat Doll House from IKEA is the perfect little shelf, and it's only $35!  Plus, they can also ship it, so if there isn't a store in your area, you can still get it.  I left the back off so you can see the wall color (you can just add some brackets to the back), or you can use the white back that comes with it, which has holes in it already so that you can screw it to the wall,  Just be sure to use drywall anchors or appropriately strong hangers for it!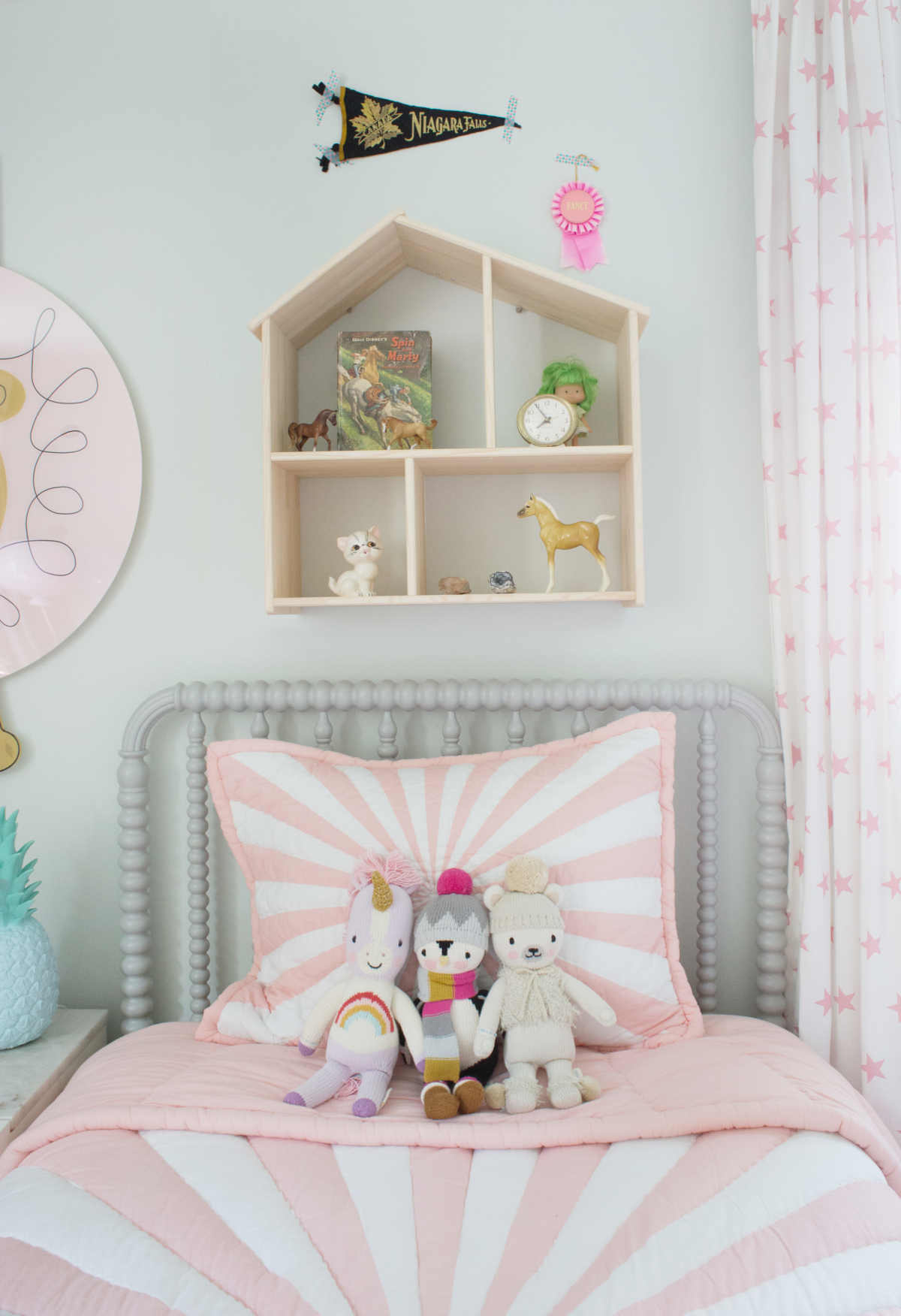 Hope that helps some of you!  The shelves aren't always super neat, but it's a really fun place for kids to stash their special treasures and small items.  My girl are always collecting rocks, making tiny pieces of art, and so on - and they love displaying it in the shelves.  It also helps keep their special items out of reach of younger curious siblings.
Y'all have a great weekend!