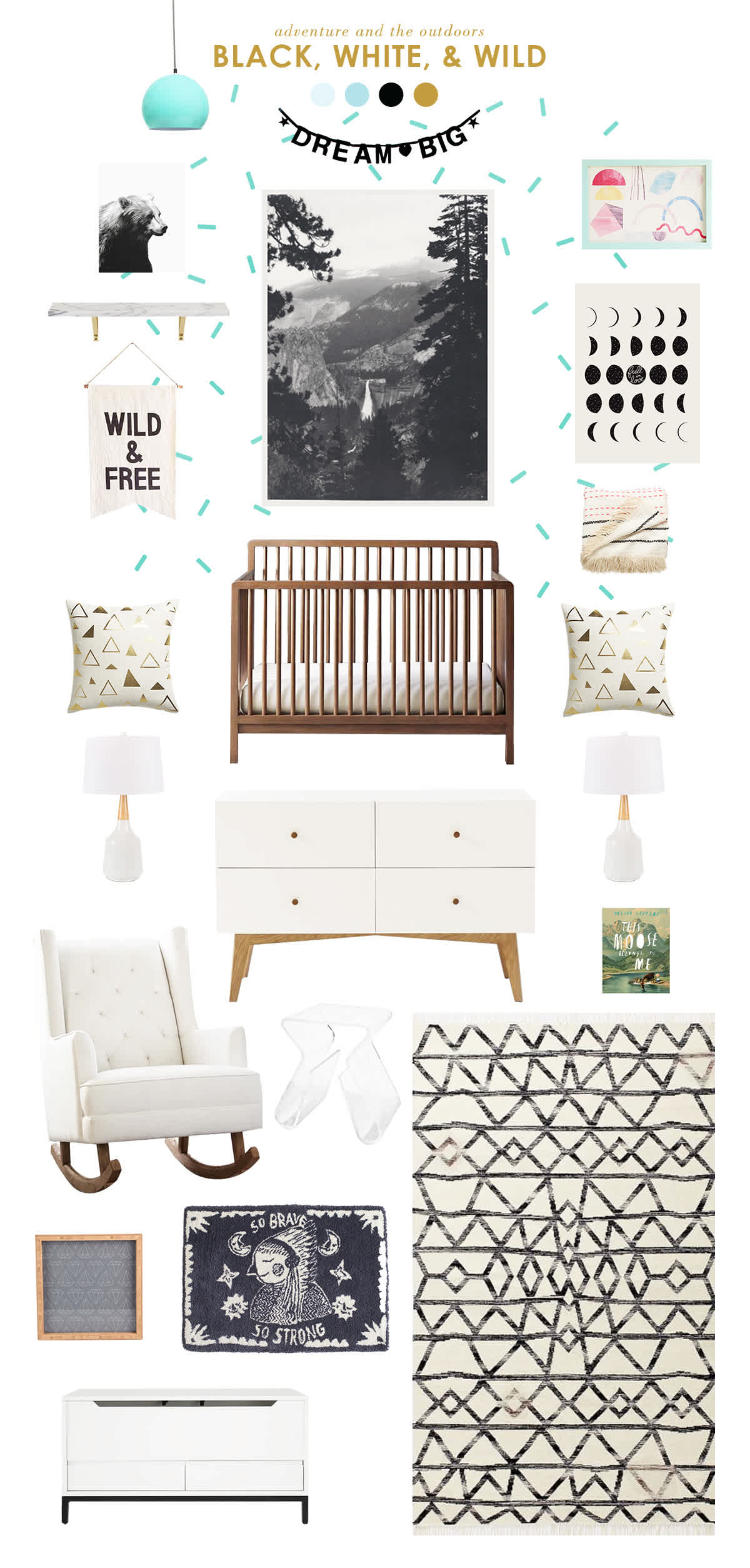 On instagram last week, I posted a picture of our living room, and got a couple of questions about the black and white print.  I figured it would be fun to share, and also create some inspiration about it, as it would make a fantastic focal point in a nursery.  Click here to download the print yourself (it's from an old photo I found; please be kind and just use it yourself and don't sell it to others, etc.) and go here for a recommendation on how to print it and hang it yourself!
Sources for the above items:
(1) Gumball Pendant Light; (2) Dream Big Banner; (3) Shapes Print; (4) Bear Print; (5) Black and White Photo; (6) Marble Shelf; (7) Mint Sprinkle Stickers; (8) Moon Print; (9) Wild & Free; (10) Neon Dash Blanket; (11) Gold Foil Pillows; (12) Springwood Crib; (13) Taman Lamps; (14) Dresser; (15) The Moose Belongs to Me; (16) Wingback Rocker; (17) Fay Side Table; (18) Torres Wool Rug; (19) Diamond Tray; (20) Native Boy Rug; (21) Hi-Fi Toybox
What do you think?  Will you go try it yourself?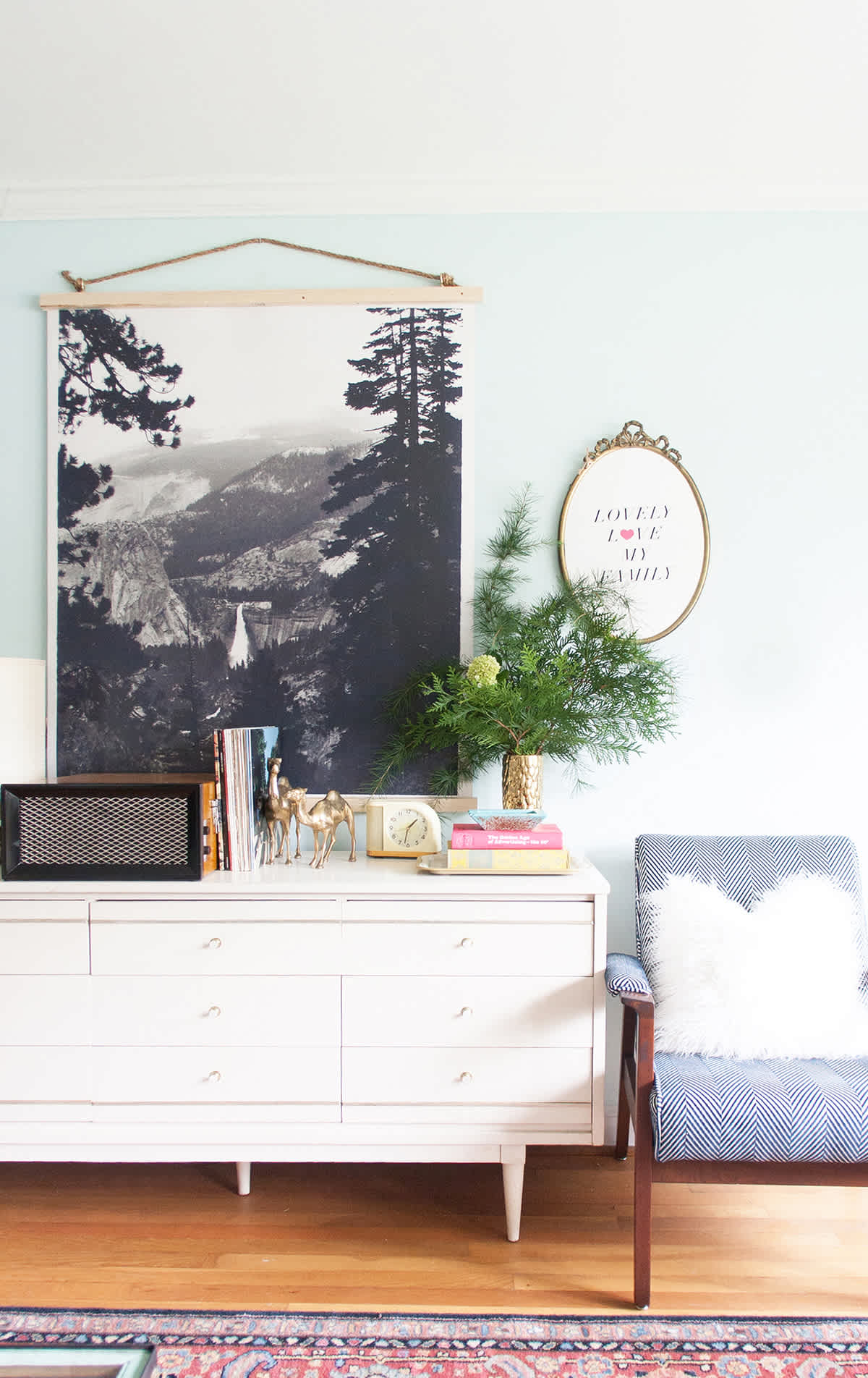 Also, be sure to check out this inspiration board I created for Honest to Nod last week!  Loving Land of Nod's new collection so much!!