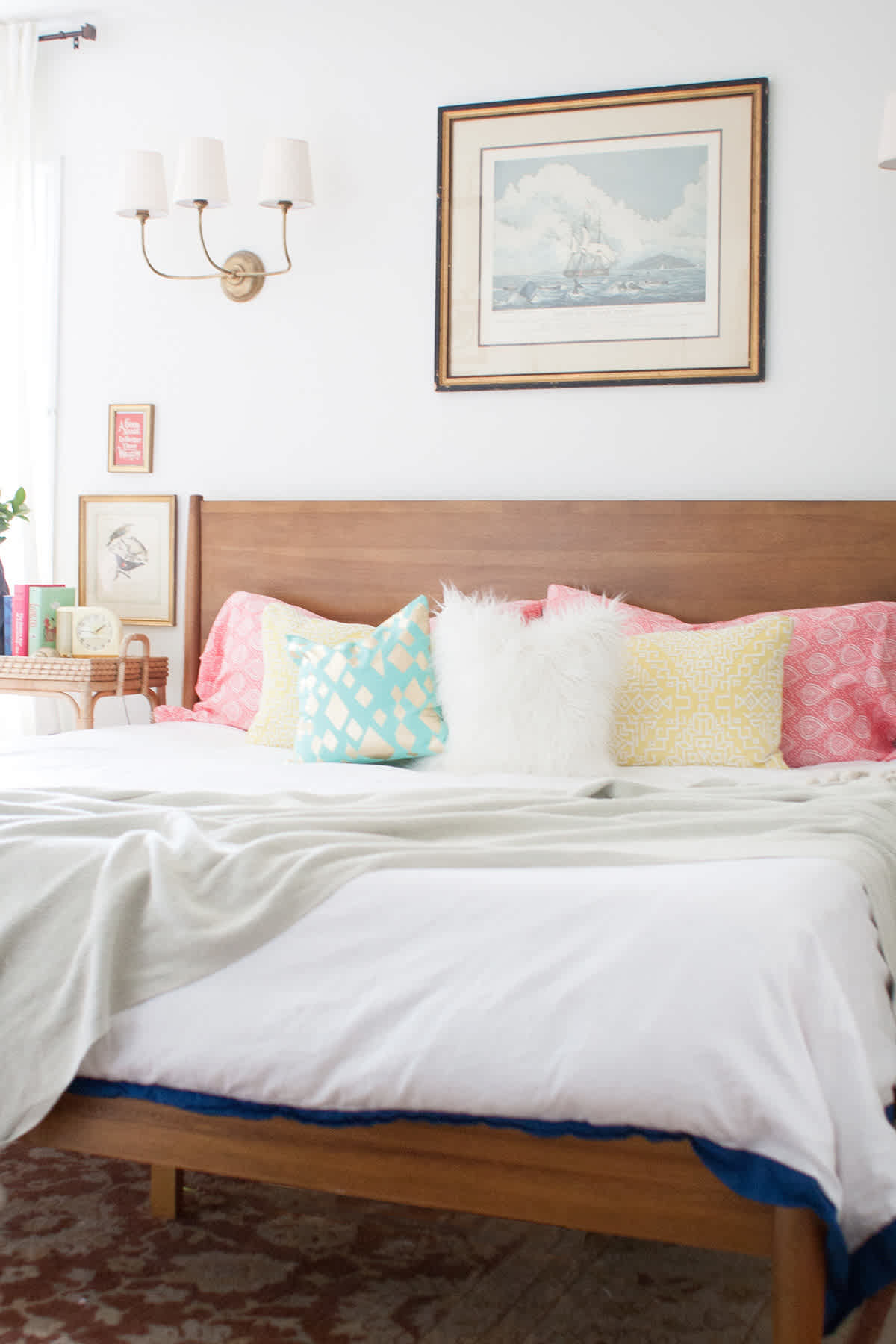 Last spring, I shared our bedroom update, and we recently got a new bed, so I wanted to share the change because we have been so happy with it.  Previously, we had a bed frame with box springs, a hand me down mattress, and an iron headboard that I spray painted white to make it feel lighter.  Being that it was a hand me down mattress, it wasn't especially comfortable, and Chip had been wanting to update it for awhile.  This past Christmas we had enough saved up to splurge on a new one, and after doing a lot of research, Chip decided we should try out a Casper mattress.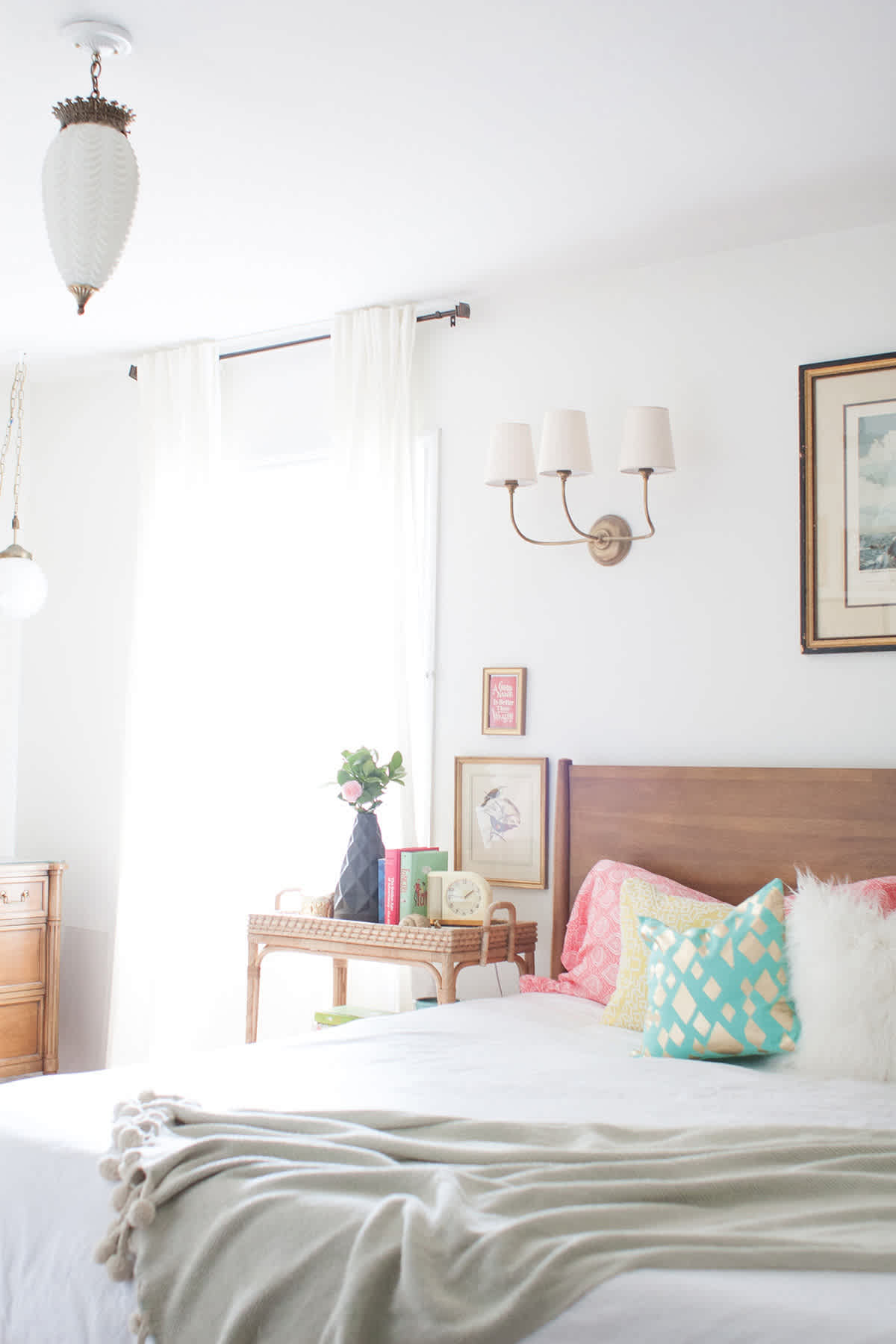 It's a really awesome way to buy a mattress; you don't have to go to the store and they just ship it in this little box.  When you open it, the mattress sort of fluffs out and then you get to try it out for 100 days.  If you don't like it, they will come back and get it!  We have loved it, though, and have been sleeping on it since December.  I asked Chip if we could also get a new bed, since this mattress doesn't require box springs, so we went with this mid century bed in acorn.  I love the low profile so much, and it feels like sinking into a wonderful cloud every night.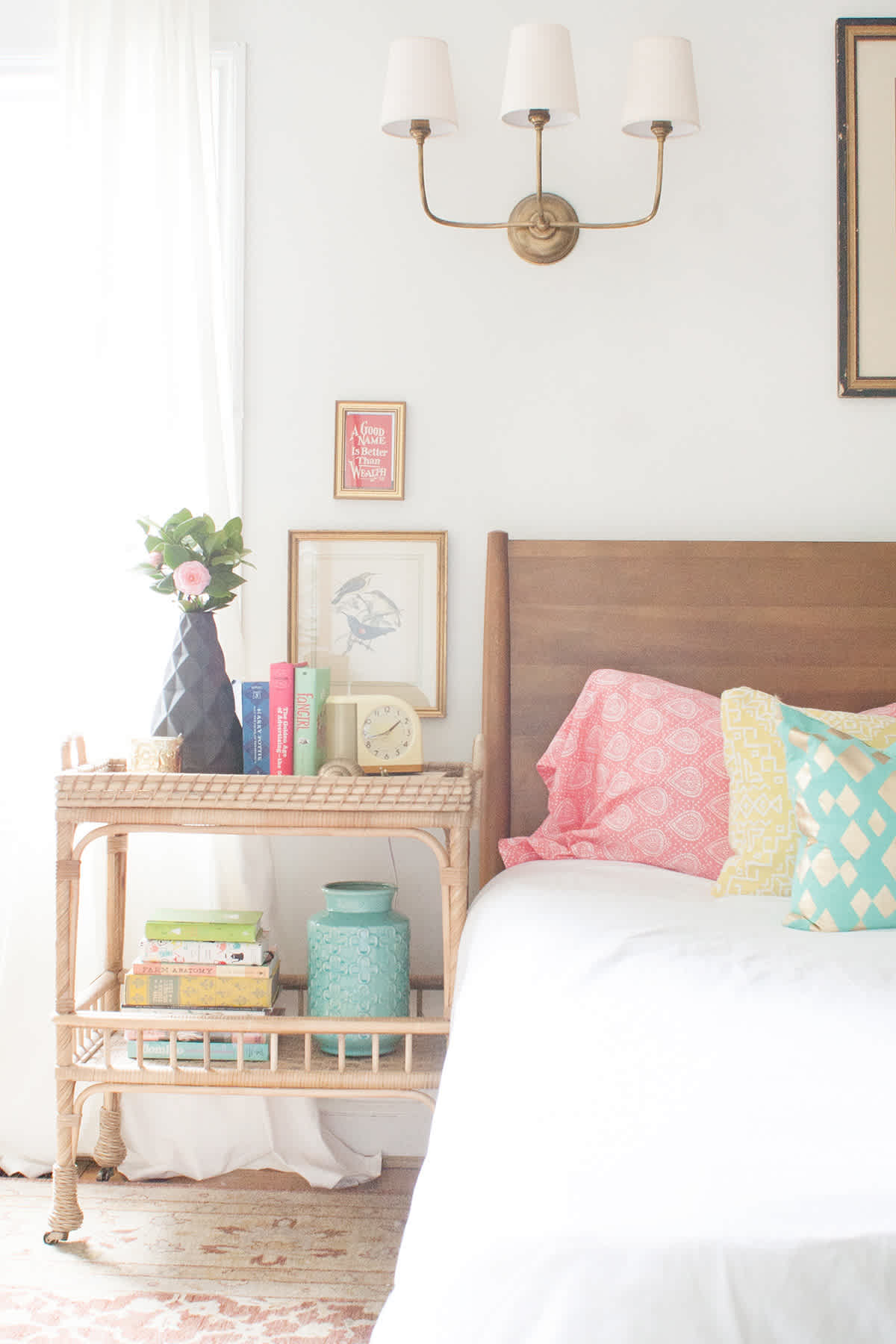 I also love that the wood and modern silhouette add maybe a touch more masculinity to all the pink  everywhere else!  Just wanted to share the update, because I love it so.  Having a peaceful retreat after a long day of toddler wrangling can make all the difference!