Two Months Old & Baby Registry Loves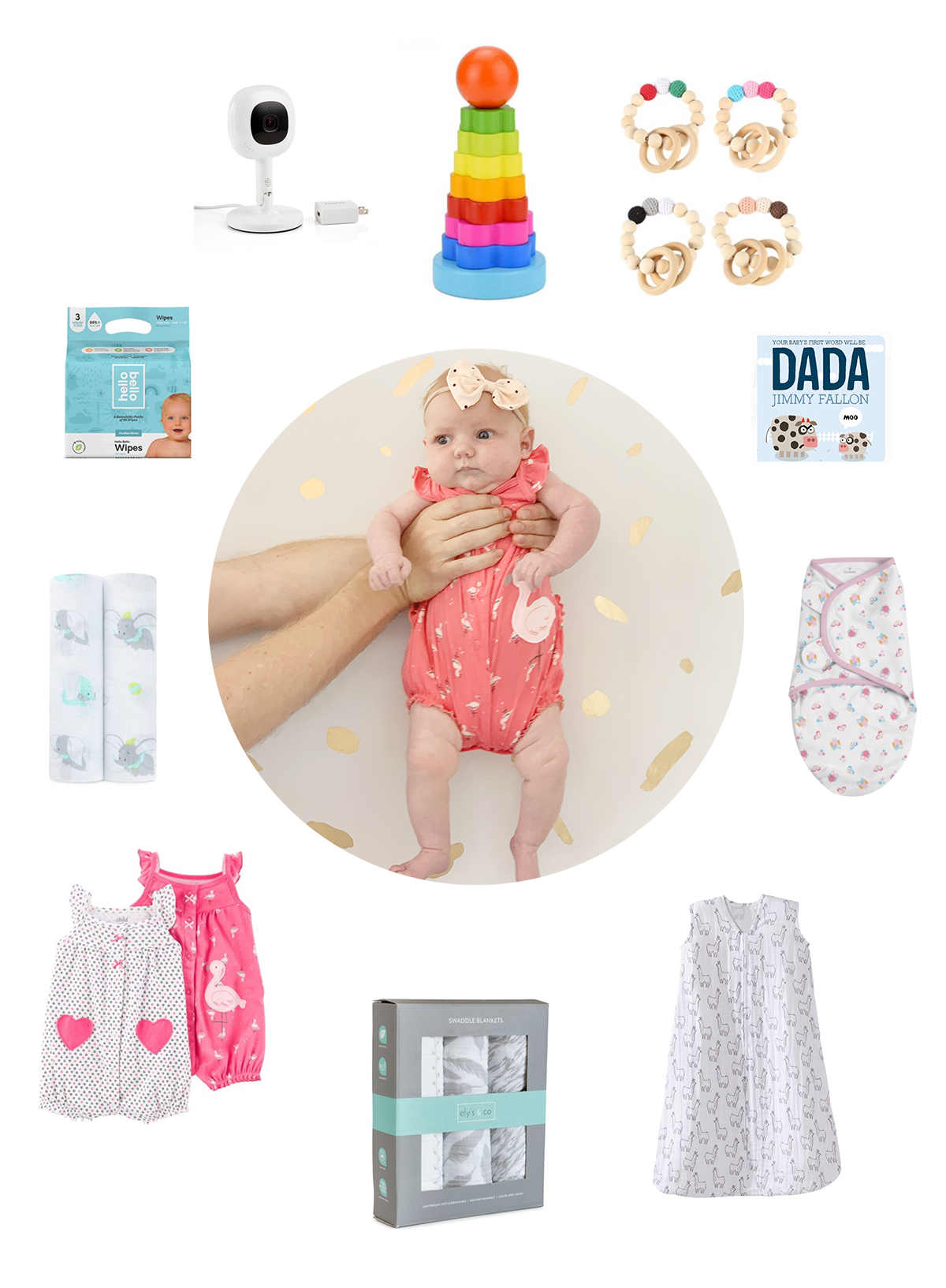 This post is sponsored by Walmart.
I can't believe little Marjorie is two months old! Here is a quick roundup of a few things I'm loving from Walmart's new baby registry? With a really wide variety of baby gear, it's a great destination for registering - and with two day shipping, and great prices it's perfect! Below are the sources for a few items that are super cute or have been super helpful to me:
(1) Nanit Monitor - I LOVE this thing! I also adore that it plays a time lapse video of baby's days and nights, so you can review how it went, and it's just adorable to watch baby fall asleep and wake up.
(2) Rainbow Stacker - Bright and fun, this is sure to be a fave toy, and it's also adorable in the nursery.
(3) Teethers - Love the colors and the wood texture on these teethers! They will come in super handy when she starts cutting her first teeth.
(4) Hello Bello baby products - I love this new line, and the packaging is extra adorable out on the changing table!
(5) Dada Book - One of my favorite baby books! Also, it's easy enough for older siblings to "read."
(6) Dumbo swaddle blankets - love these lightweight and adorable swaddles! They are great to have on hand - I always keep one in my diaper bag.
(7) SwaddleMe swaddles - these are hands down my favorite swaddles for baby to wear at night! They are foolproof, and work great.
(8) Snap Up Rompers - I love all the snaps on these guys! There are tons of different styles, and they are SO easy to get on and off. Having to put a onesie over baby's head can be challenging, and these are so easy to snap up.
(9) Muslin Swaddles - I also love these swaddles, and the colors are so pretty!
(10) Llama sleepsack - Marjorie will be out of the swaddle before I know it, and I love having some cute sleepsacks for that transition. You can't beat cute little llamas!
Be sure to check out Walmart's baby registry here!