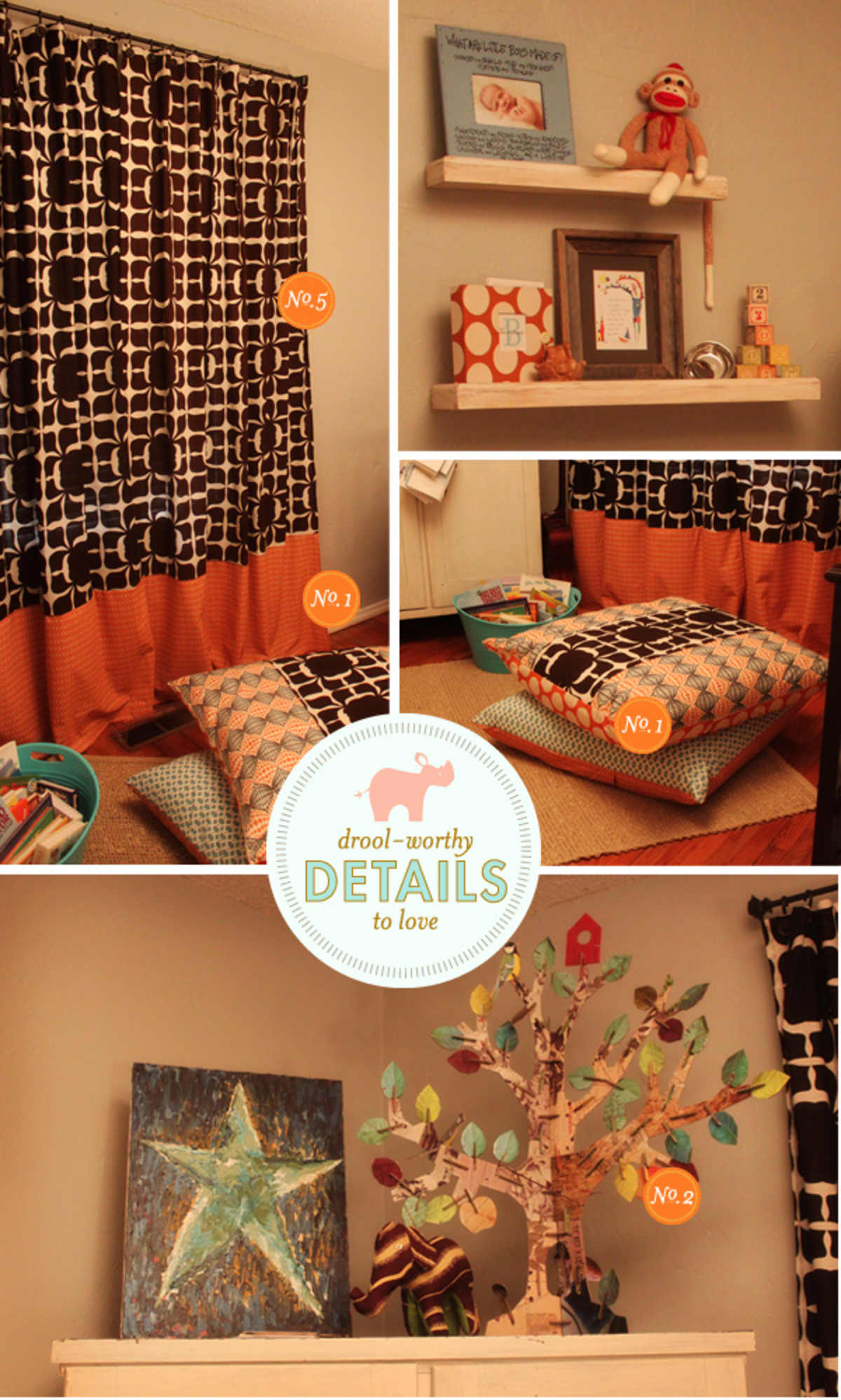 Steph is one of my dearest friends, and our friendship dates back to oh, I'd say 1986, when we were both in kindergarten.  Somehow it ended up that we both were married within a month of each other and then Thompson and Vivi were born just six weeks apart!  She has been an endless source of patience and wisdom for me, as I have called her frequently with repetitive and menial questions about napping, feeding, and all the other details of baby life, and I could not be more thankful!  Today's post features the nursery she lovingly coordinated for little Mr. Thompson Rice.  It is such a cozy and warm space that I couldn't help but share it with all of you!

Steph made the oversized pillows, the rocking chair pillows, and the crib skirt herself with assorted fabrics found here.  I adore the curtains she made, and would you believe she constructed them from a shower curtain she found?  She cut it in half and sewed coordinating fabric at the bottom for added length.  The changing table and mirror she found and then hand painted and distressed.  Lastly, one of my favorite parts about this room are the rocker and the armoire, which were hand-made by her great-grandfather.  What special heirlooms to pass down to little Thompson!
Last, but not least, below are photos of the happy new mama and Mr. Thompson himself.  Thanks so much for sharing, Steph!