(Be sure to enter the Darling Clementine giveaway that ends on Thursday!)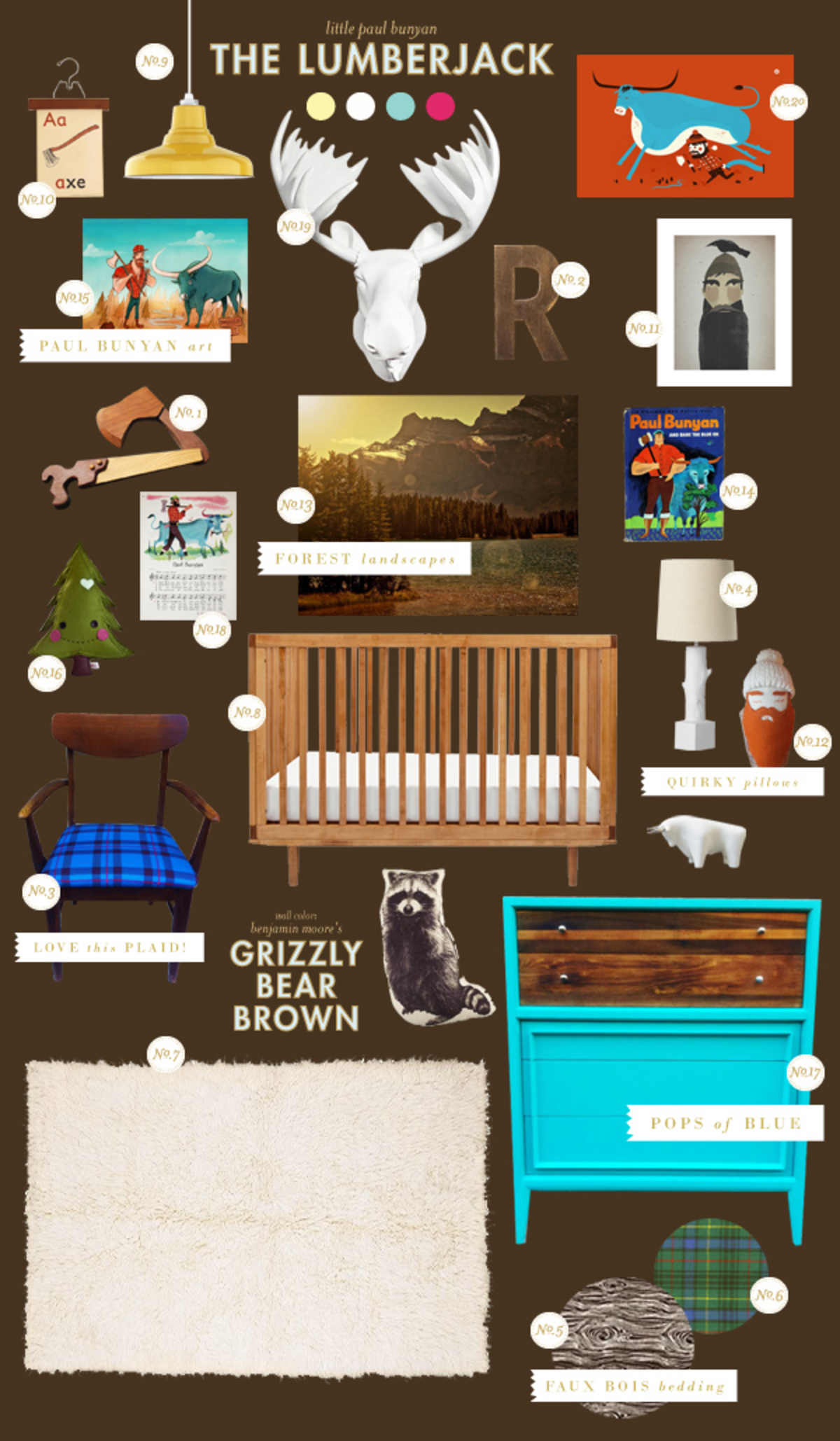 Awhile back, I did a Paul Bunyan board, but since many of the items are no longer available, I thought it time to do another.  A few of these etsy pieces have been purchased since I curated them, but I tried to link to the shops, and hopefully it will at least inspire you on what to look for should this look interest you.  I love all the pops of blue, a subtle reference to Babe, and while that chair is impractical for a nursery I found the fabric to be especially inspiring as it would make a fantastic choice for either recovering a chair or adding in some pillows.  I also love that camping bedding set from the Land of Nod - it's actually for a big boy room, which I know many of you are working on!  I showed this board to Vivi, and she especially loved that lumberjack pillow.
Be sure to check out this shop where that little tree plushie is from - lots of adorable items.  I think the little log lumbar pillows are my favorite!